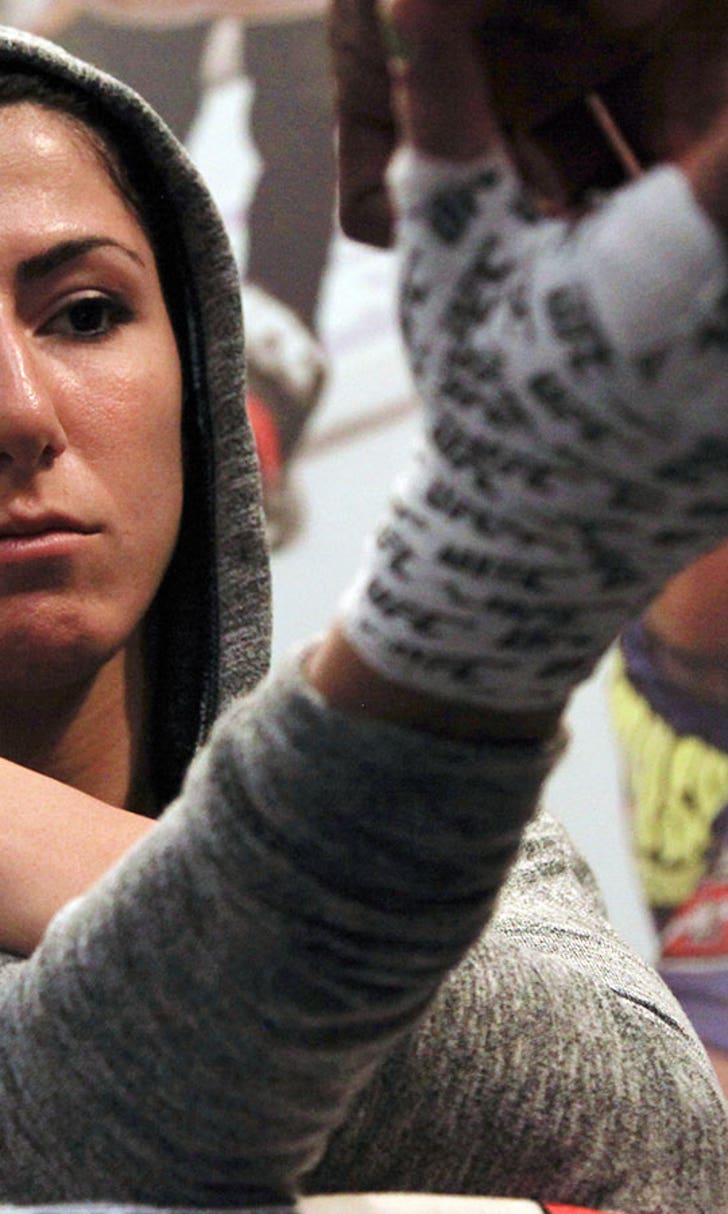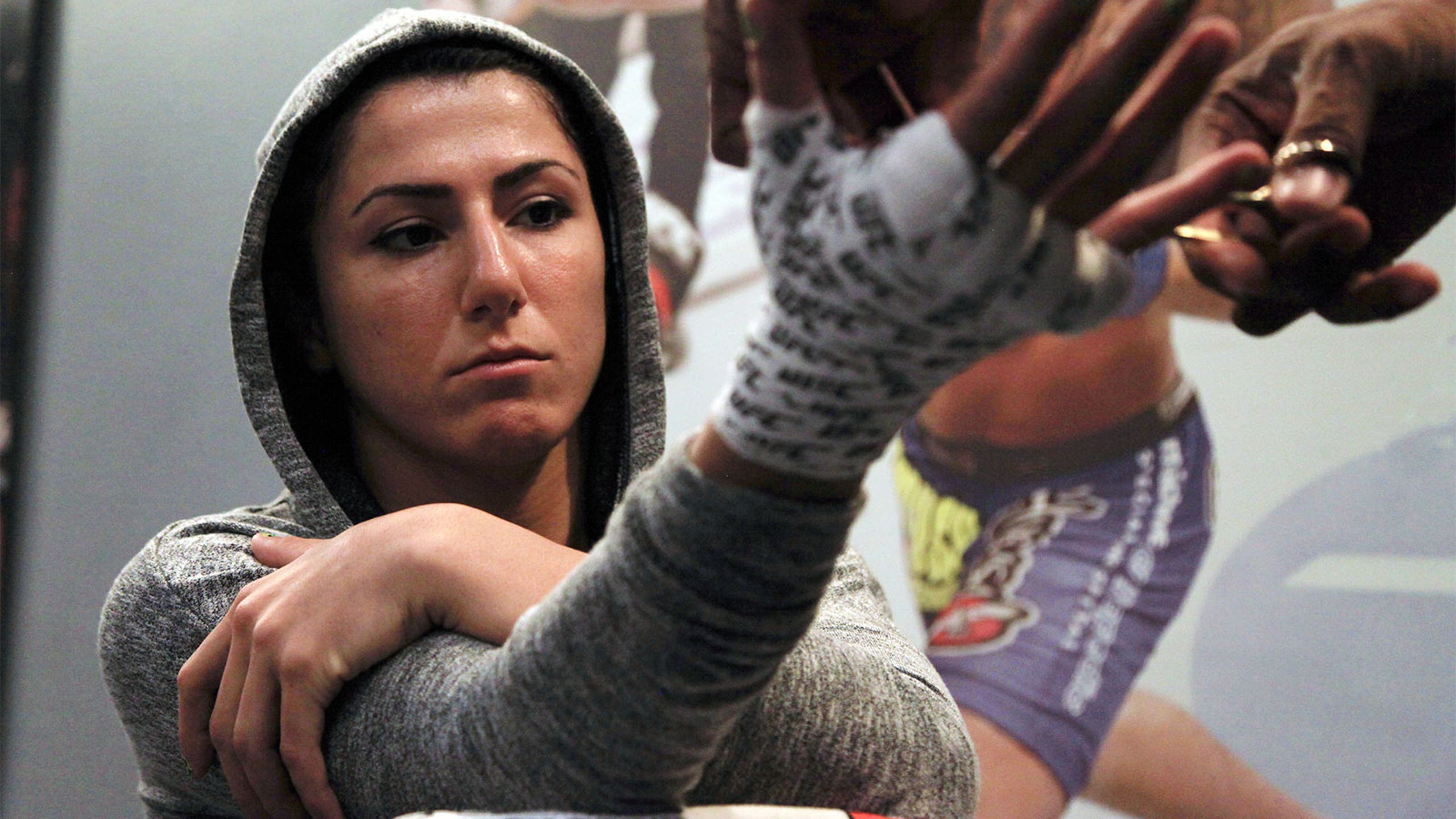 TUF Talk Randa Markos: "Carla Esparza needs to grow up"
BY Damon Martin • November 19, 2014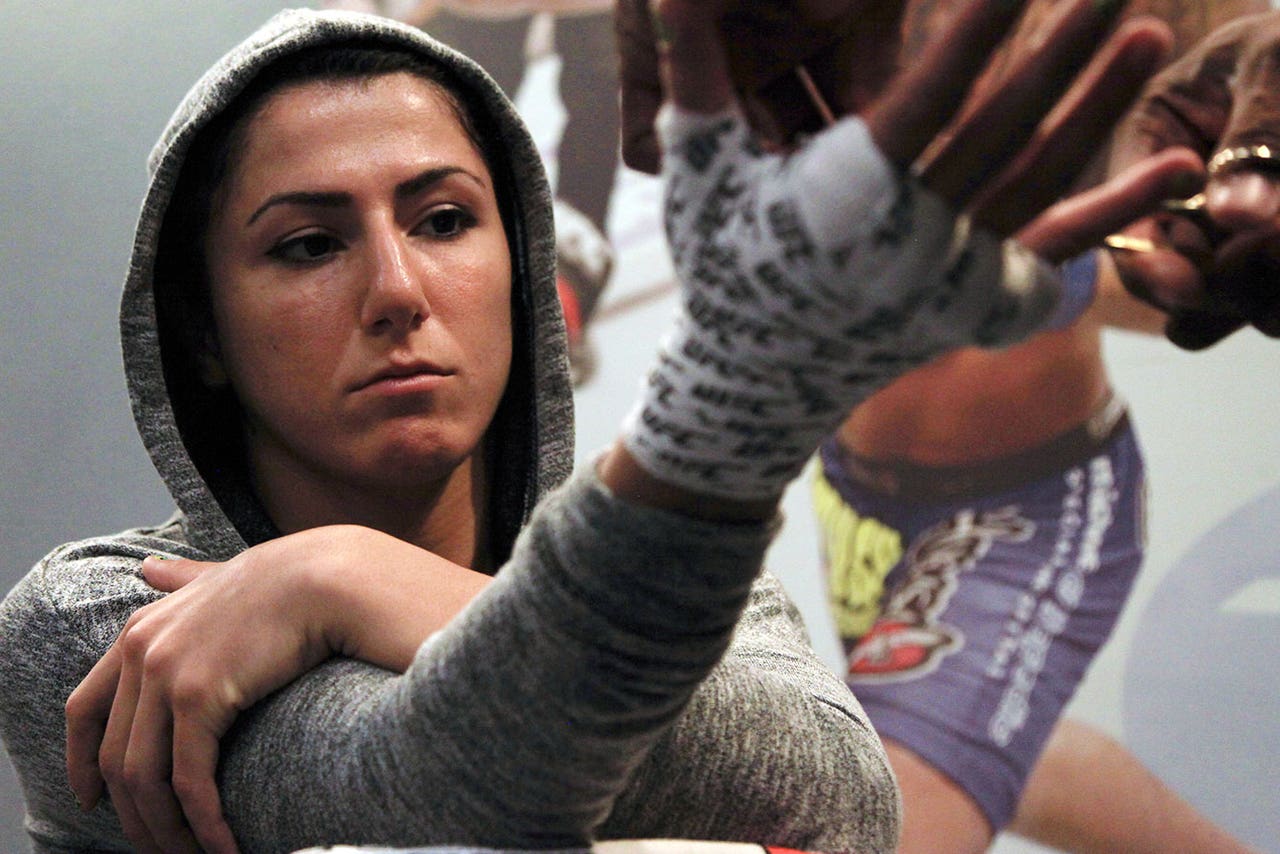 If there's one thing that's been made abundantly clear so far on this season of The Ultimate Fighter, it's the fact that Randa Markos was nowhere near a No. 14 seed.
The Canadian contender burst onto the scene earlier this season taking out No. 3 ranked Tecia Torres and in the latest episode she dispatched of No. 6 seed Felice Herrig with relative ease, winning by submission in the first round.
Markos has been nothing short of shocking in her performances, but this week's episode also saw her embroiled in a nasty fallout with her Team Pettis training partners ahead of the bout with Herrig.
It boiled over before the fight when training regimens were changed and it continued after Markos submitted Herrig as well.  The biggest altercation came when Markos dealt with No. 1 ranked Carla Esparza and things got heated in a hurry.
Now Markos is firing back at Esparza for the incident and it doesn't seem time has quite healed this wound.
"Carla she needs to grow up," Markos told TUF Talk. "She's a professional athlete. She holds the Invicta title. A lot people are looking up to her.  She's got a lot of young girls looking up to her. Even I thought she was this great person and great athlete. 
"She's not professional at all.  I didn't like the way she handled things. I didn't like the way she acted. It was sad to see the way she acted after that fight.  I see some weakness in her as well.  Like why are you getting so defensive? I had nothing to say to her."
To hear what Markos had to say about Esparza, Herrig and the rest of the show listen to the newest episode of TUF Talk via Soundcloud below
---
---