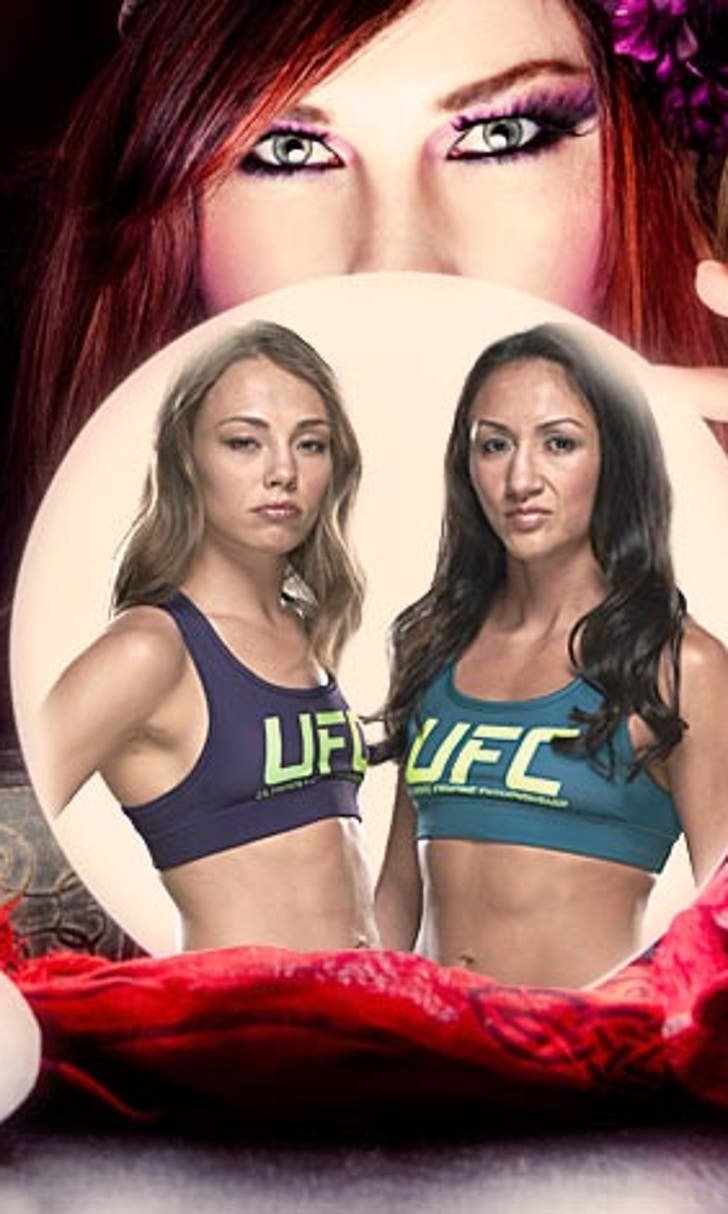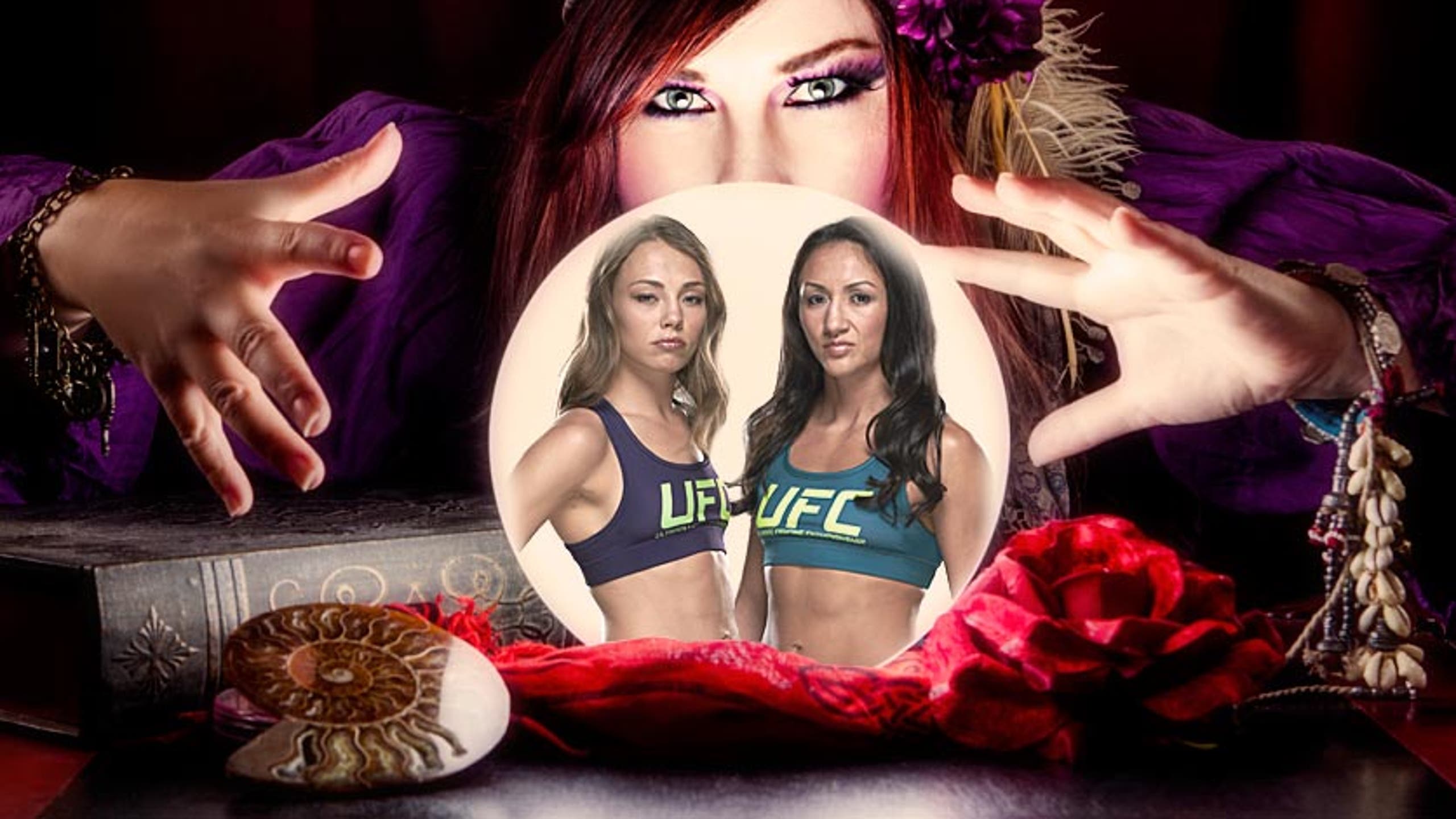 TUF Finale: Namajunas vs. Esparza Crystal Ball Predictions
BY Elias Cepeda • December 11, 2014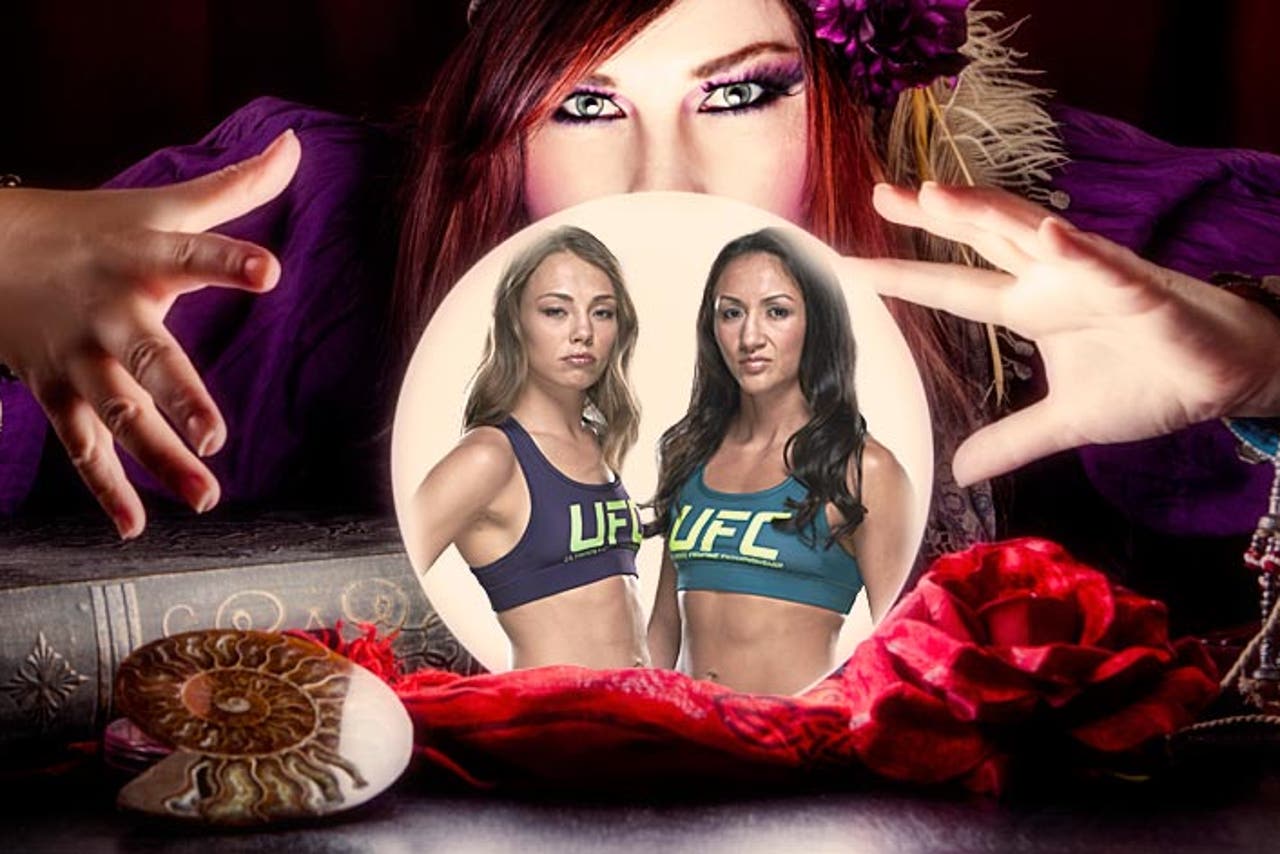 This Friday's TUF Finale card in Las Vegas is most certainly all about the ladies. Well, almost all about the ladies.
In addition to some of the top 115 pound women in the world competing against one another, and the crowning of the first ever UFC strawweight champ in the main event, there are some compelling fights flying under the radar on this card.
Below, we take a look at the event's main card and break down who we think will win, and why. Check out our crystal ball and then let us know who you're picking!
Carla Esparza vs. Rose Namajunas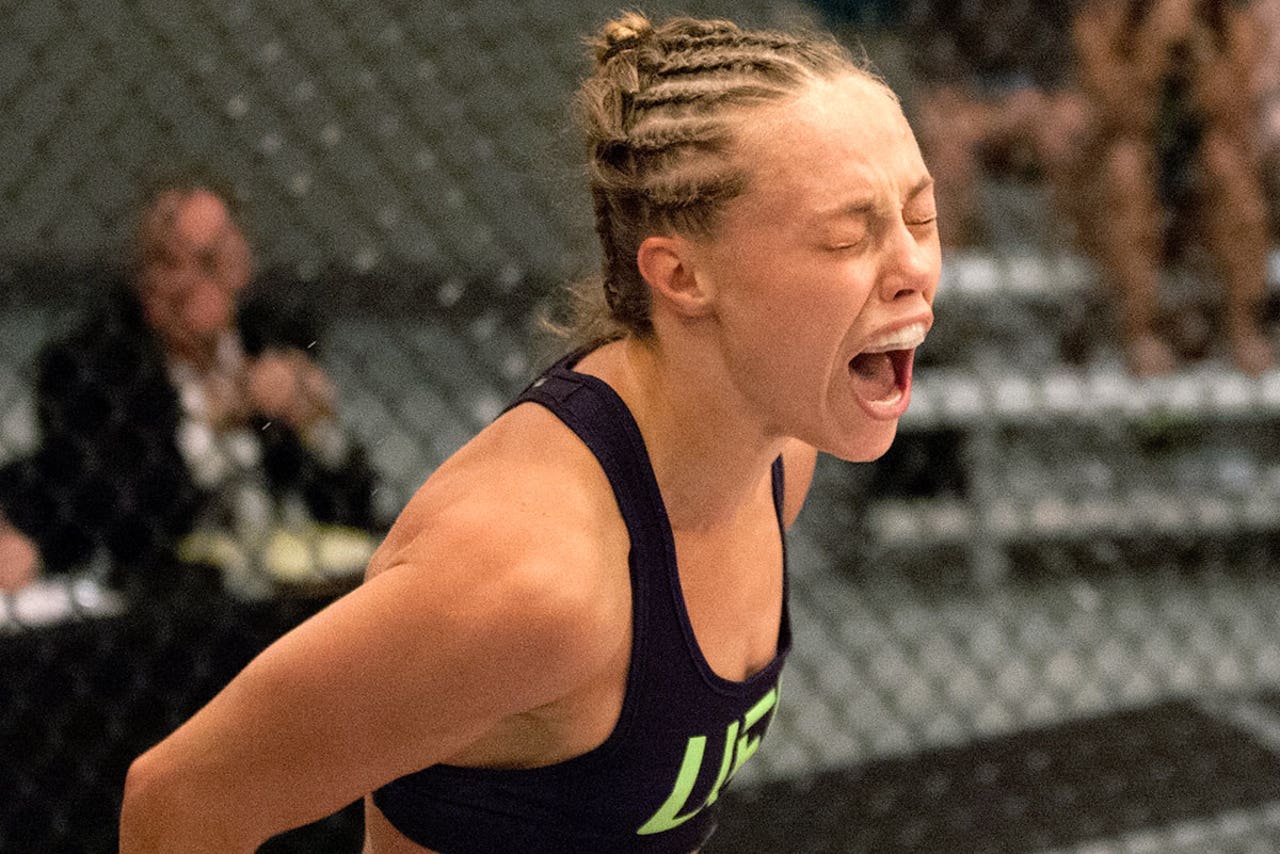 Can Rose Namajunas pull of yet another submission win, this time for UFC gold?
At just twenty two years-old, with just three professional fights, and coming off a tough decision loss, heading into the TUF season, Rose Namajunas was certainly an underdog amidst some of the best and most experienced female strawweights in the world, even if she appeared to be the most promising.
After three straight submission wins during the TUF tournament, however, Namajunas is now just one win away from becoming a UFC champion. In her way will be season favorite and former Invicta FC champion, Carla Esparza.
These two women had perhaps the best ground games of anyone on this season's TUF, though they have contrasting styles. Esparza is a wrestling bully with excellent top control on the ground.
She was able to dominate on top during TUF, but will she seek the ground and dangerous guard of Namajunas, who has deftly submitted multiple opponents off her back? Esparza will have to stay away from the unconventional kicks of "Thug Rose" on the feet, score take downs and quickly pass her guard and look for dominant positions on the ground.
If she can't pass Namajunas' guard, she will have to at least pin her up against the cage to prevent her active hips from sliding around underneath her, and finding angles from which to attack with submissions. If Namajunas can land strikes against Esparza and hurt her early, she could control the pace of the fight.
However, we think she'll be forced to play defense right away, defending takedowns from the relentless Esparza. If Rose is able to get up and chooses to wall walk if pressed against the cage on the ground, instead of insist on submission attempts from difficult spots, Namajunas could eventually tire Carla out by the third round.
It's a tough fight to call, but we'll go with the underdog and say that the kid once more proves resilient, withstands some early take downs and punishment, and finds a way to pull out a submission victory.
Prediction: Namajunas by third round submission
Charles Oliveira vs. Jeremy Stephens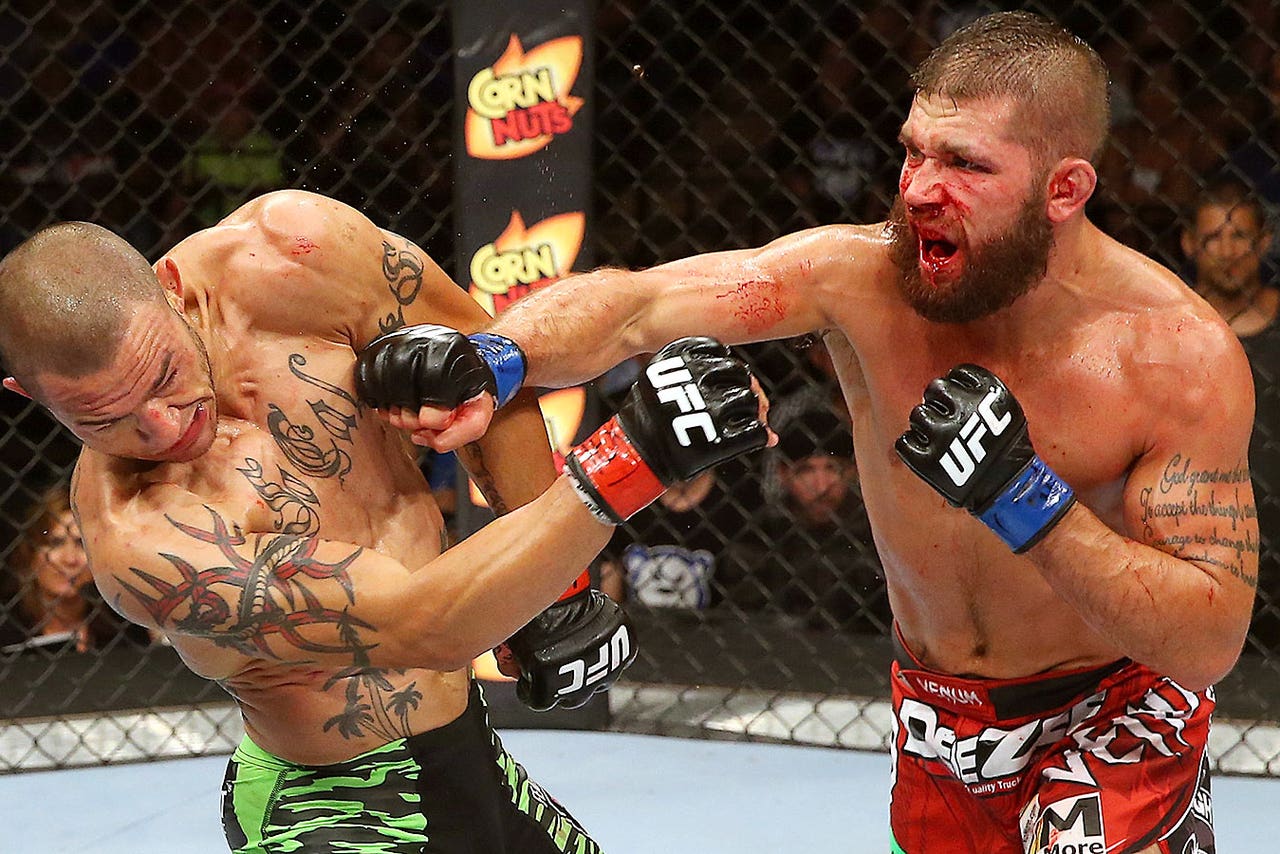 Will Jeremy Stephens' big punches be enough to win?
Both men are looking to get more solid footing in the featherweight division, once more, after recent losses. Oliveira was knocked out by Cub Swanson in 2012, and lost an exciting decision to Frankie Edgar in his lone 2013 bout.
Since then, however, the Brazilian has gotten back on track with two wins in 2014. A win over the hard-hitting Stephens will keep the 25 year-old undefeated this year, and extend his win streak to a very impressive, three in a row.
Stephens himself was riding high on a three-fight win streak until losing a decision last June to Swanson. The Iowan believes that he continues to improve since moving his training to San Diego's Alliance MMA.
Oliveira will hands his hands full on the feet with Stephens, but if the "Lil' Heathen" can't KO "Do Bronx," he'll have to prove that he can out last him on the ground. For his part, Oliveira will need to show excellent conditioning to ride out the storm, eventually close the distance, get a take down and finish with a submission.
We're betting he will be able to.
Prediction: Charles Oliveira via submission, second round
K.J. Noons vs. Daron Cruickshank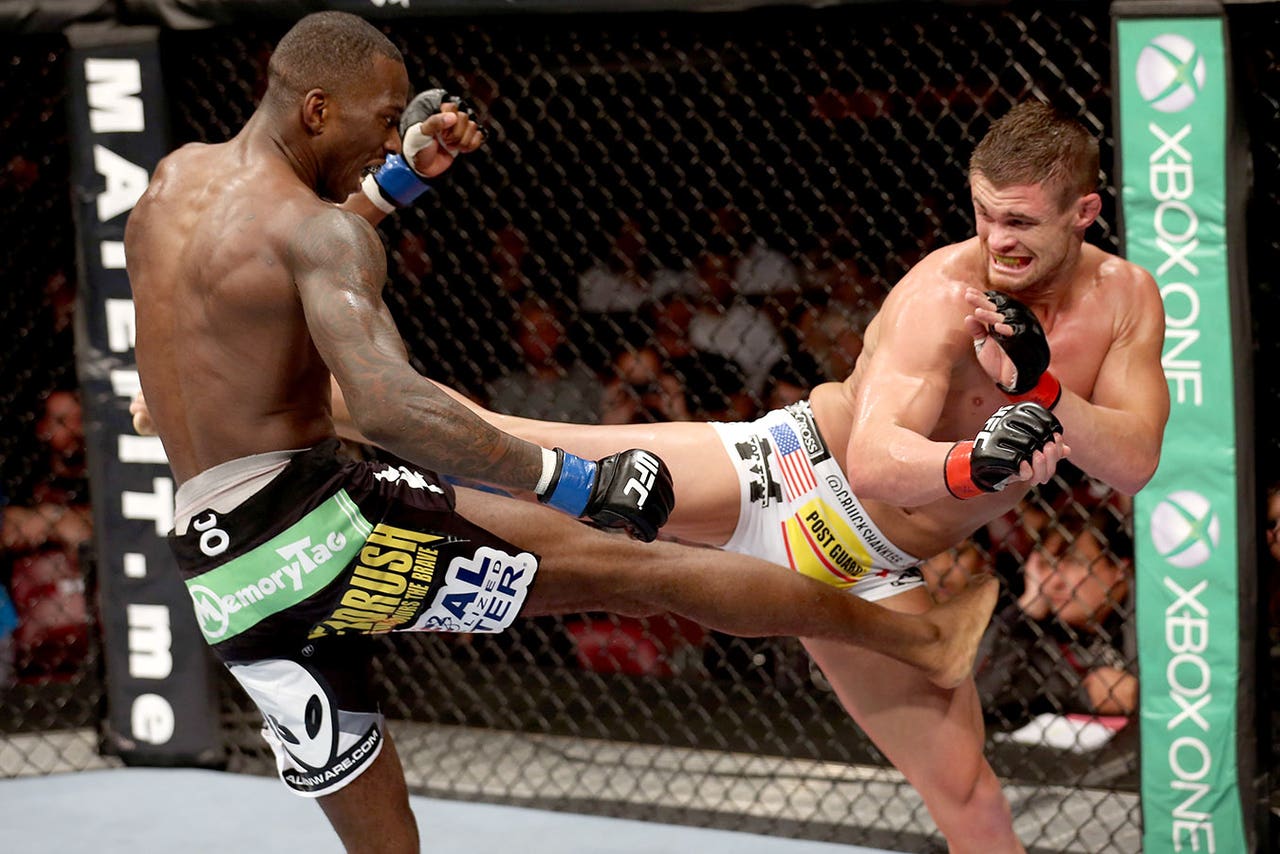 Daron Cruickshank [R] always comes out kicking.
This fight should be a barnburner. Both lightweights have excellent striking skills on the feet (Noons with, perhaps, the better hands, but Cruickshank with great kicks and a power edge), but are far from one-dimensional.
Michigan's Cruickshank has been one of the most active and exciting fights of 2014, so far. Friday's contest will be his fifth bout of the year.
Noons has been far less active, fighting just once (last April) in 2014. However, that fight was a KO win for him, and his second victory in a row. Noons would be the safer pick, here, simply because he has a slight edge in experience against top competition and perhaps a better ground game.
However, we think Cruickshank can do well on the feet, and if he doesn't, he will be able to take Noons down and control him on the ground.
Prediction: Daron Cruickshank by unanimous decision
Joe Proctor vs. Yancy Medeiros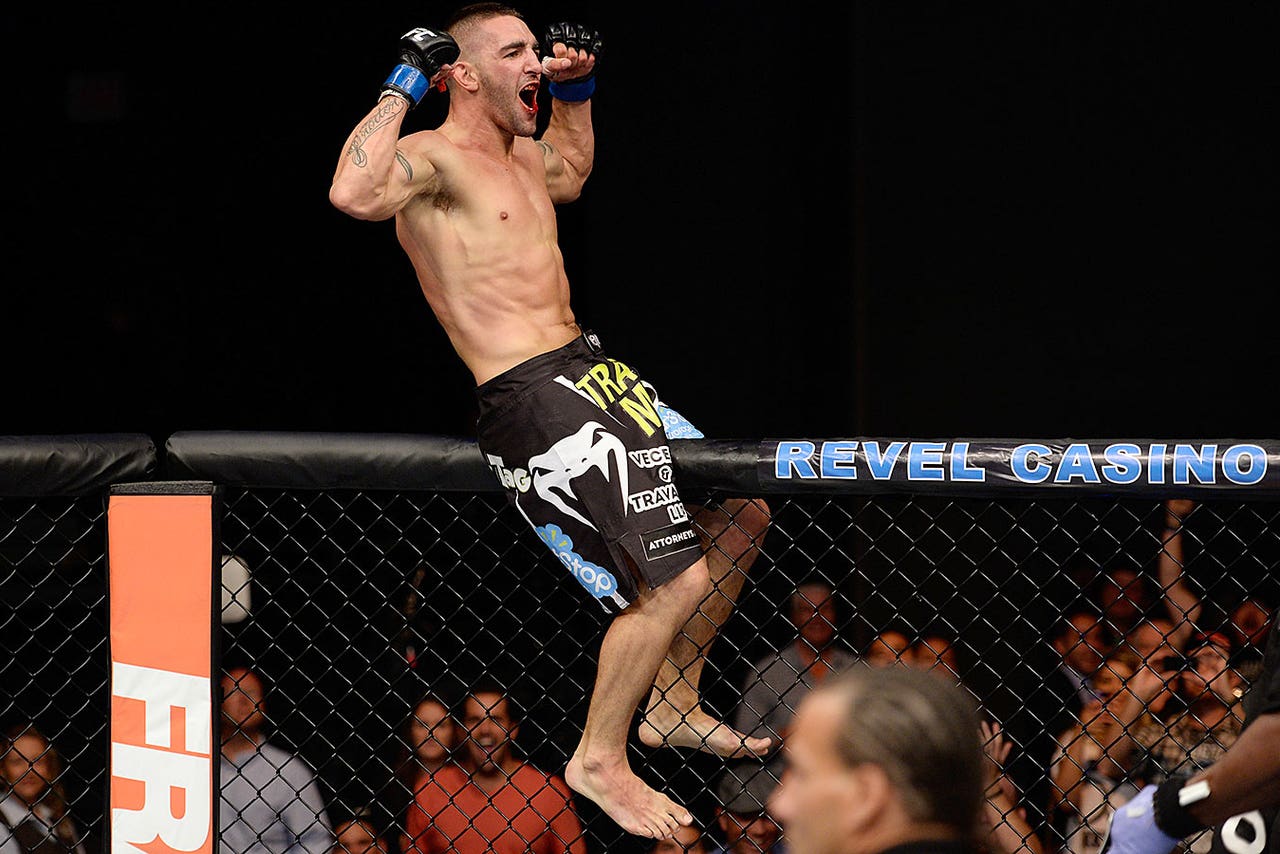 Will Joe Proctor end up on top again?
Since hitting the UFC as an undefeated top prospect, Medeiros has won just one fight in his four UFC engagements. To his credit, he's taken on nothing but excellent competition like Jim Miller and Rustam Khabilov.
That said, Proctor has quietly become one of the most consistent winners in the lightweight division since debuting in the UFC in 2012. We think Proctor can keep things on the feet if he needs, and that his excellent striking power will pay off for him.
Prediction: Proctor by third round TKO
Felice Herrig vs. Lisa Ellis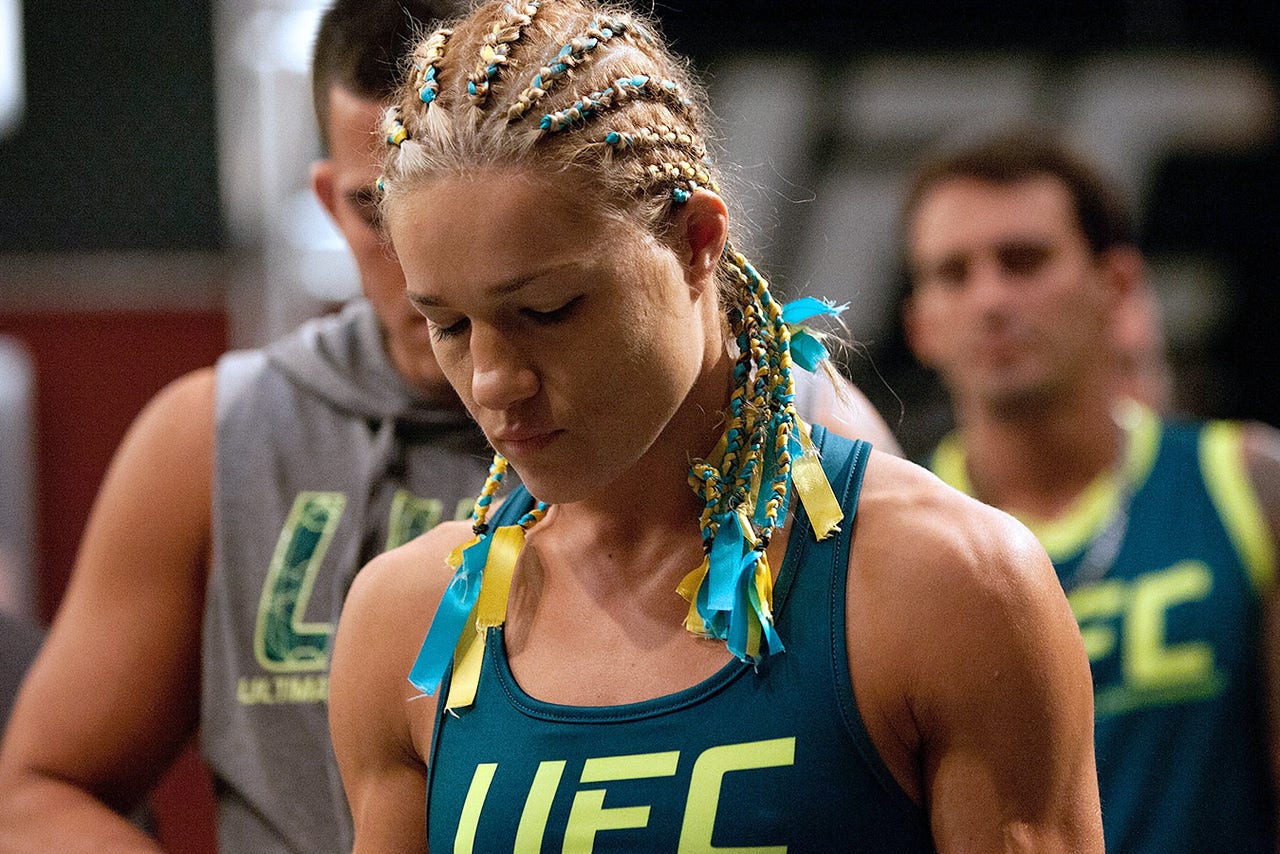 Can Felice Herrig use her Muay Thai style to earn a win in her UFC debut?
This is as solid a contrast of styles as we may get on this card. Herrig is the storming, hard-hitting Muay Thai fighter, and Ellis is the seasoned and crafty submission specialist.
If Ellis can get Herrig on her back more than twice, we think she can get the finish. However, we're picking Herrig to use her strength and athleticism to fend off take downs, keep it on the feet and strike her way to a 'W'.
Prediction: Herrig by unanimous decision 
---
---