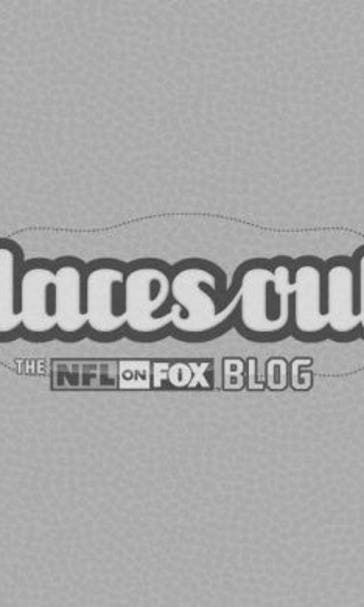 Tuesday was not a good day for Ryan Fitzpatrick
March 12, 2013

Well, that's embarrassing. A bad day got even worse for Ryan Fitzpatrick on Tuesday when he was cut by the Buffalo Bills just hours after an online story revealed an apparent phone conversation between Bills GM Buddy Nix and Tampa Bay Buccaneers GM Mark Dominik, in which Nix had some less-than-kind words to say about his quarterback. Fitzpatrick's future in Buffalo has been a question mark this offseason, and the conversation -- recorded illicitly by a pair of pranksters, according to the story on Deadspin -- likely had nothing to do with the decision. Still, it all adds up to one rough Tuesday for Fitzpatrick, who just 17 months ago signed a fat contract extension to stay with the Bills. While fallout from the leaked conversation began to grow, the NFL free agency period began, and the Bills were excited:
The 2013 @nfl free agency period is now open! — Buffalo Bills (@buffalobills) March 12, 2013
First order of business, just minutes later?
And in case you missed it, the Bills would like to remind you they have released Ryan Fitzpatrick:
Still unclear? Here's another interpretation:
Nix, through the Bills' Twitter account, said the team had kept "every possible option open right down to the wire" with regards to their decision whether to keep Fitzpatrick on board. The move creates a gaping hole in the Buffalo quarterback depth chart and means you may not have seen the last of Tarvaris Jackson (yay!) taking snaps as a starting NFL quarterback. He and Aaron Corp are the two passers left on the Bills roster. Nix also said the team's focus will turn to adding another option at the position, meaning he has managed to alienate all three of his quarterbacks in the same day. But the more pressing issue for Nix may be fallout from the recorded conversation. According to the Deadspin story, two prank callers got Nix and Dominik on the line together using a conference call and listened in as the two men had a pretty frank discussion about their teams, NFL free agency and other topics for a few minutes -- most notably Nix's open questioning about what to do with Fitzpatrick, who was 19-31 in four years with the Bills. Now, while this is amusing to most people who listen to the recordings, there is a very shady element to this story. According to New York State law, it is a crime to eavesdrop or record a telephone conversation unless you have at least one party's consent. In Florida, it's a crime unless ALL parties consent to the recording. In this case, it seems neither party knew the conversation was being recorded or gave consent. The Bills released a statement Tuesday saying they were looking into legal issues. "We are aware of the report on Deadspin involving a phone conversation with Bills GM Buddy Nix. We have made the league aware of the report and are reviewing it with legal counsel," the statement said. Granted, everyone loves a good prank. It's just difficult to imagine that two (supposedly) intelligent men with important jobs could be duped this way with just an old-fashioned phone call. But if we're gonna give advice here, the pranksters might wanna lawyer up. Soon. As for Fitzpatrick, the former Harvard grad can now hit the unemployment line.
---