Trust seems absent from Clippers
BY foxsports • November 18, 2014
Blake Griffin looked at the opposition Monday night and saw a team that was doing exactly what his team should've been doing but wasn't.
The Bulls scoffed at a 14 point deficit, and went on a 51-18 run from the end of the second quarter to the beginning of the fourth quarter to defeat the Clippers 105-89 at Staples Center.
"It really started at the end of the second quarter," Griffin said. "They just trusted each other, trusted the offense. You could see they were moving the ball. They were having fun. That's where we need to be."  
Making it more impressive is the Bulls did it without the services of Derrick Rose and Pau Gasol.
Chicago had six players score in double figures and recorded assists on 28 of 39 field goals in the game.
The catalyst for the Bulls was Jimmy Butler who had a team high 22 points and a game high eight assists.
Butler operated primarily from the left block and gave the Clippers fits defensively either attacking the basket for himself or finding an open teammate.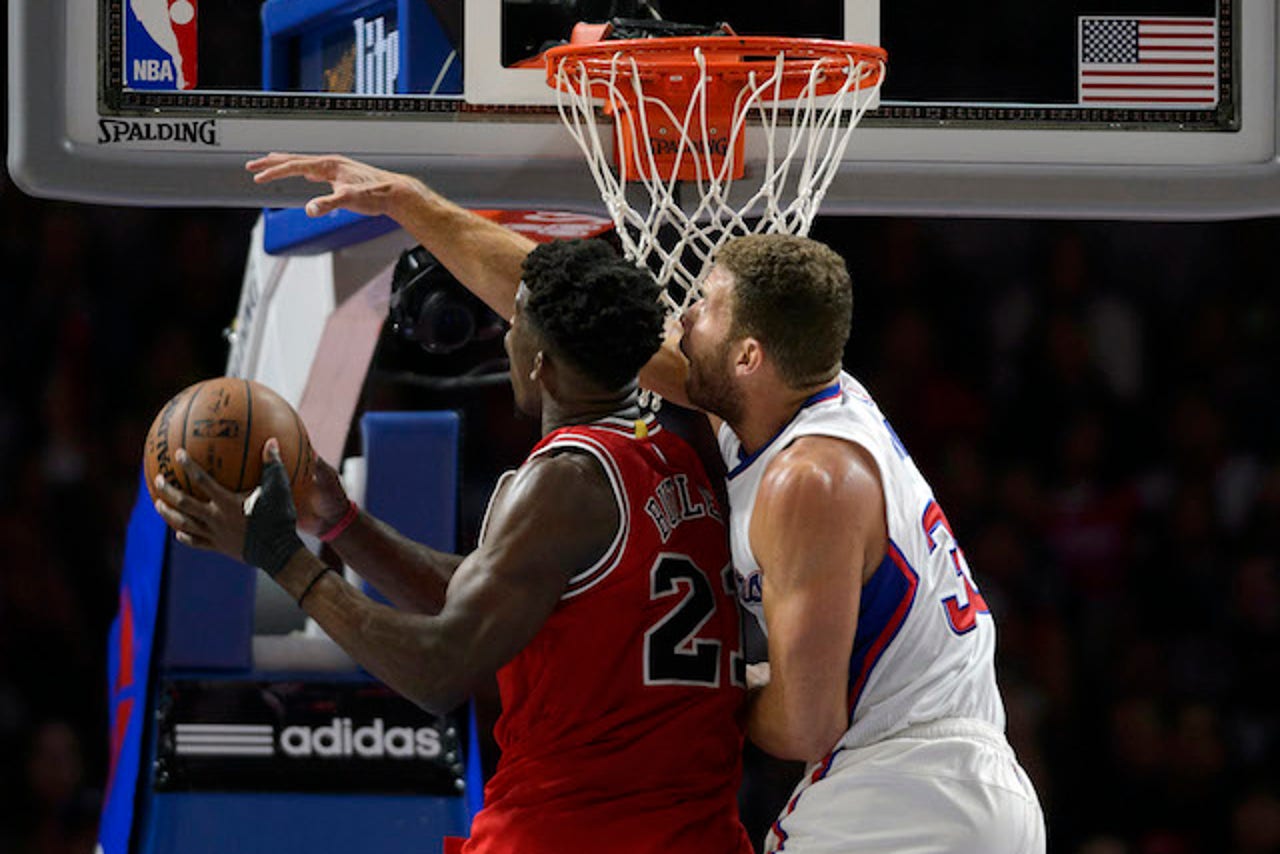 5 things: Bulls expose Clippers' myriad flaws
"He's been playing amazing and he continued it tonight," Chris Paul said of Butler.
The trust on the Clippers part was lacking. For the Bulls, it was the opposite. 
It was the trust from Butler and Co. that helped Chicago outscore the Clippers 31-14 in the third quarter.
When Doc Rivers looks at his team, he doesn't see the same type of trust, at least not on Monday.
"I thought our trust was broken (Monday night)," Rivers said. "I just thought our ball movement and our trust was horrible.
"You don't trust, you're not going to win."
The ball has to move offensively and it's not moving nearly as much as any of the team's leaders would like to see right now.
As the point guard Paul, who finished with 12 points and seven assists, shoulders a lot of that responsibility saying he needs to find a better balance between being aggressive and getting his teammates involved.
For as much as the lack of trust was discussed on the offense end, Paul feels it's lacking defensively as well.
"It goes hand in hand," he said.
With a seven-game road trip on the horizon and the Clippers not going to see Staples Center again until December, now is as good a time to start trusting.
"We just got to find (that trust)," Paul said. "It seems like it's easy but we find it in spurts at times and we just got to find a way to sustain it." 
---