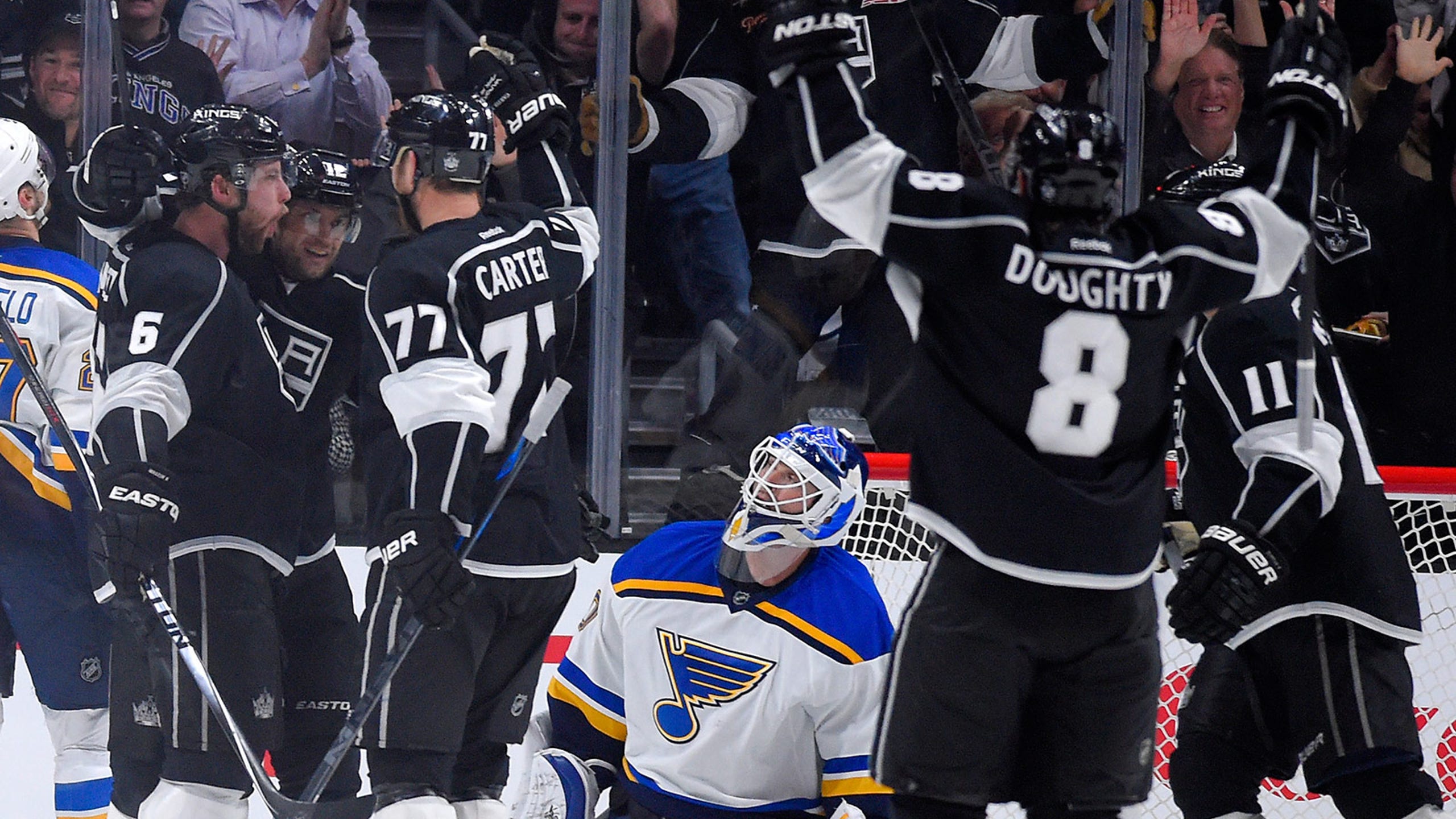 Trips to sunny Southern California continue to end in misery for Blues
BY foxsports • December 19, 2014
ST. LOUIS -- It turns out there is such a thing as too many penalties for the Blues.
They reached their tipping point in an intense, physical 6-4 loss in Los Angeles that saw the Kings score four goals with a Blue in the penalty box. After St. Louis killed two early penalties to make it 18 of 20 successes in its last four-plus games, Marian Gaborik found the net for the first of three power-play goals in six opportunities.
A four-on-four goal by Jeff Carter on a two-on-one after a bad whiff by defenseman Jay Bouwmeester tied the game at four early in the third period, and Jake Muzzin beat Martin Brodeur on the stick side for the game-winner during the Kings' final power play. The game marked two dubious firsts for the Blues this season -- allowing five goals in a game and three goals on the penalty kill.
"That was where all the momentum came from," assistant coach Kirk Muller told FOX Sports Midwest announcers John Kelly and Darren Pang on the Blues Live postgame show. "We were in a good position and they had some opportunities to capitalize and a couple unfortunate breaks."
Those bad breaks didn't happen in the previous two games, when the Blues successfully killed five of six penalties against both Colorado and LA to stretch their winning streak to five games. But committing that many penalties will always be playing with fire, and a motivated Kings team took advantage.
They finished the game with 37 shots to 28 for St. Louis, which had few answers when LA picked up its energy in the second period, erasing a 3-0 deficit on Gaborik's second power-play goal. Even a quick goal by Jori Lehtera on a give-and-go with Vladimir Tarasenko less than 40 seconds later didn't do much to change the momentum.
The Blues posted the NHL's second-best penalty-kill rate at 85.7 percent last season, but even that group occasionally paid for giving up too many power plays. Now with a unit that has been less than elite at just 79.2 percent, the margin for error is considerably smaller.
POWER PLAY ON POINT AGAIN
The other side of special teams stayed hot for St. Louis, picking up where it left off Tuesday night.
Two power-play goals fueled an impressive third-period comeback in that 5-2 win over Los Angeles, and two more put the Blues in good position to win Thursday. But that well went dry when the Kings committed only one penalty in the final two periods, and St. Louis could rarely do enough at even strength to beat rejuvenated goaltender Jonathan Quick.
As he has done so often while the Blues have converted seven of 13 power plays in their last four games, captain David Backes made the difference from his typical spot in front of the net. This time a long shot from Bouwmeester went off Backes' stick for his sixth power-play goal, and he had the sense to simply get out of the way when defenseman Kevin Shattenkirk fired a one-timer from the left side for his league-best 17th power-play point of the season.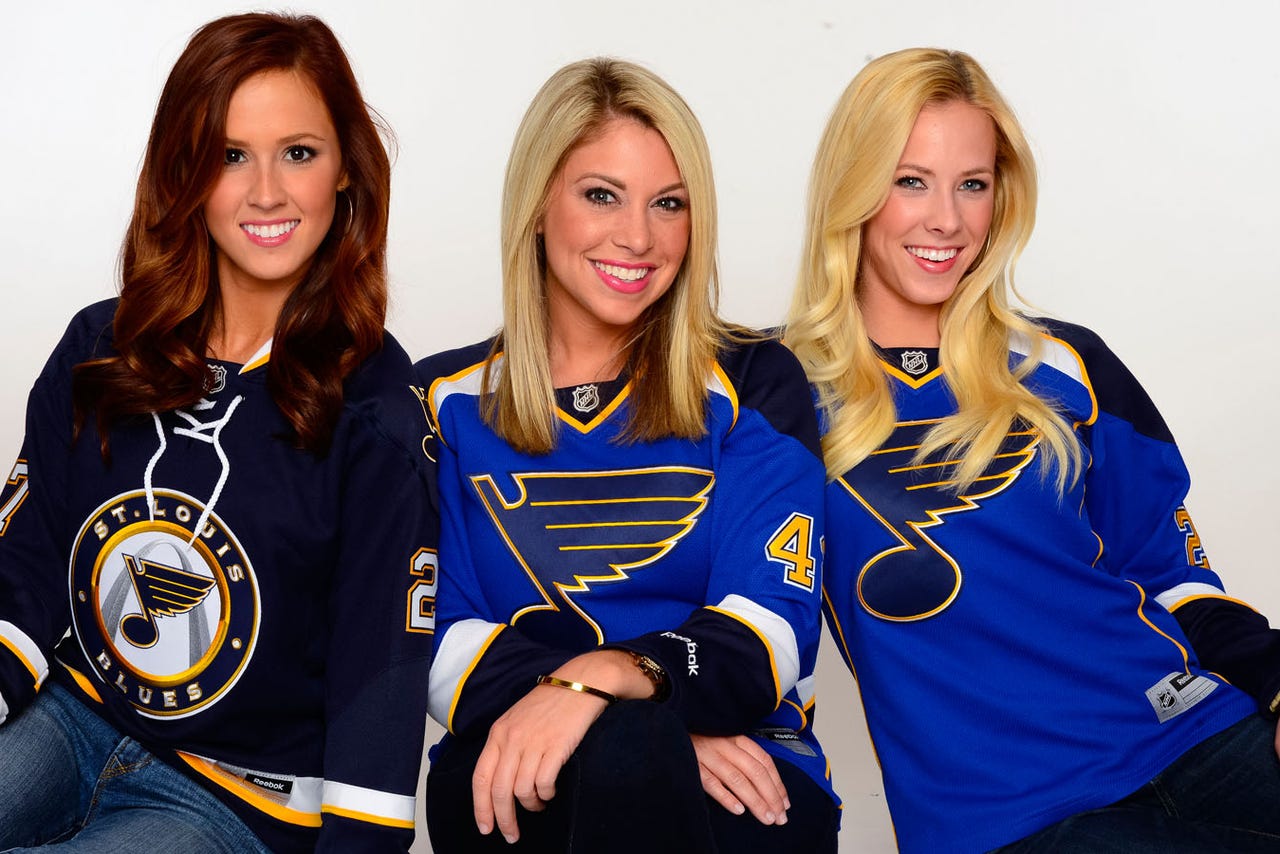 FOX SPORTS MIDWEST GIRLS: Read their bios, check out their upcoming appearances and view their photo galleries and videos.
The fearlessness of Backes and aggressiveness of Shattenkirk from the back give the Blues weapons few other teams have, and their chemistry is building as the team gets healthy, despite a broken foot that could keep forward Jaden Schwartz out for a few weeks. St. Louis improved to 25.4 percent on the power play this season, good for third in the NHL.
LA, ANAHEIM HOME TO NIGHTMARES FOR BLUES
Trips to sunny Southern California continue to end in misery for the Blues.
Thursday looked to be the Blues' best chance to end the streak, considering the Kings had lost five of their last six to fall into a tie for eighth in the Western Conference. But St. Louis will get one more chance this season when it travels to Anaheim on Jan. 2 to face the conference leaders and avenge a 3-0 loss at Honda Center in October.
You can follow Luke Thompson on Twitter at @FS_LukeT or email him at lukegthompson87@gmail.com.
---
---