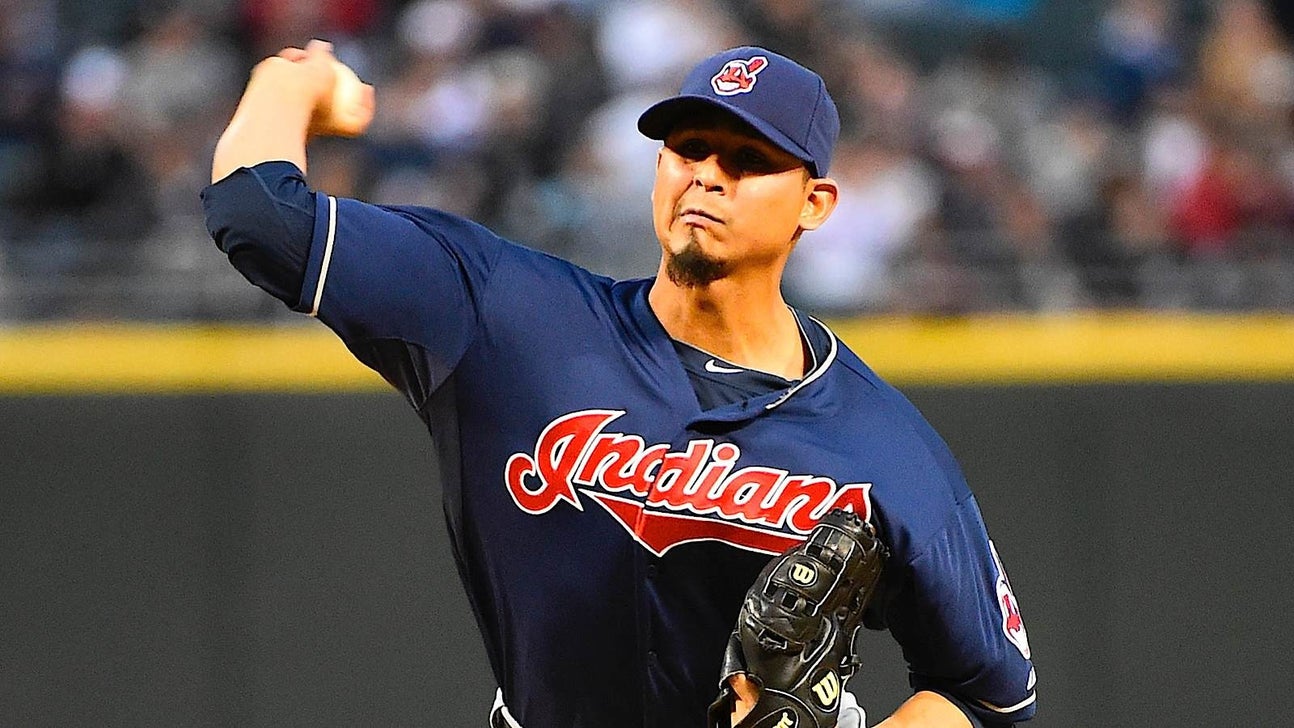 Tribe Week in Review: Kluber continues to dominate, Carrasco gets first win
Published
Aug. 11, 2014 9:06 a.m. ET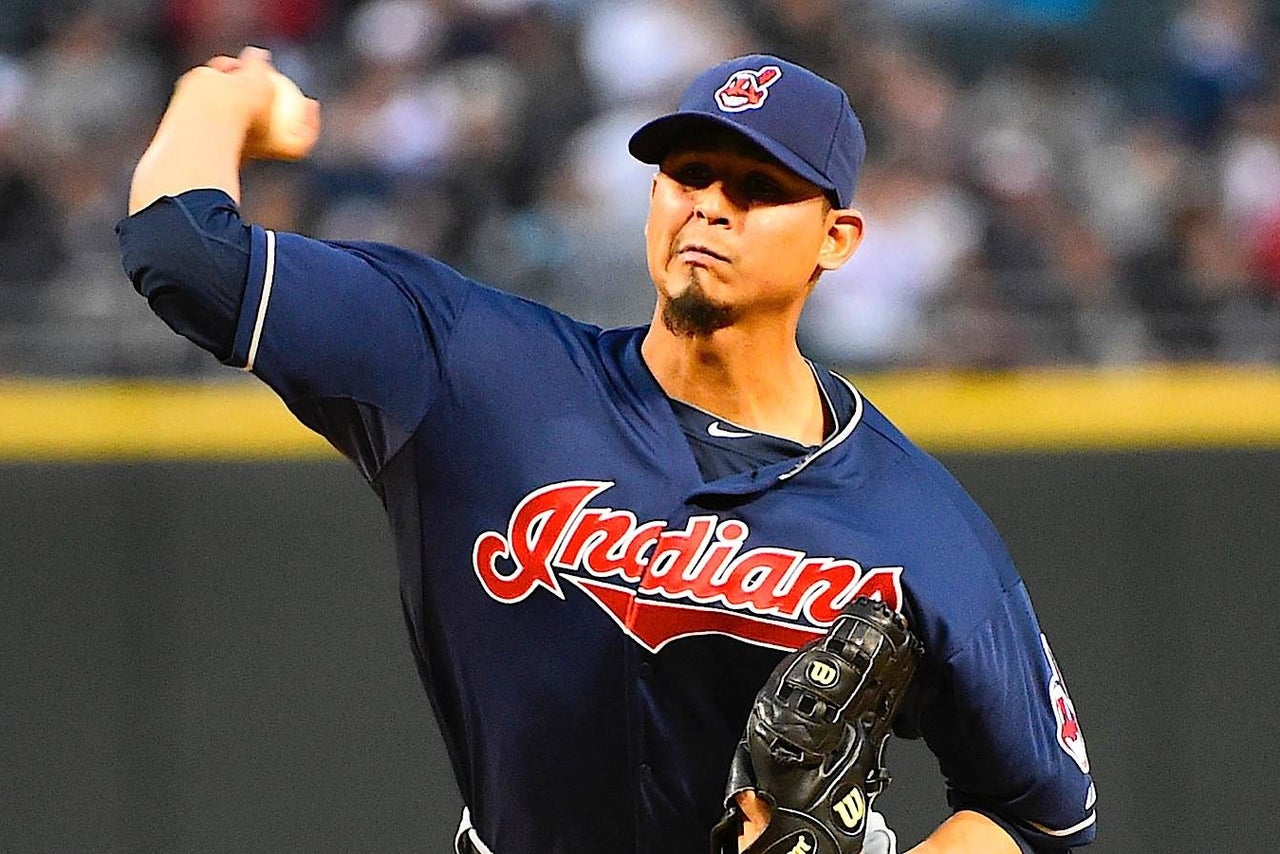 CLEVELAND -- Yan Gomes hasn't had beet juice in awhile. If it's not that, then what do we make of his hot streak since the All-Star break?
By going 2 for 3 Sunday, Gomes has a hit in 14 of the past 15 games he has played. Gomes had a career best 13-game hitting streak snapped on Saturday, which was the second-longest by an Indians' player this season (Michael Brantley hit in 15 straight in mid-May).
"I think he really understands his swing and when he gets that ball that he can handle he's not missing it," manager Terry Francona said. "He's a strong kid. He can hit the ball to right field which is really helpful and then when they leave something over he can turn on the ball and hit it a long way."
Since the All-Star break, Gomes is fourth in the American League with a .378 batting average (28 for 74). He is tied for second in doubles with nine, along with having four home runs and 16 RBI.
This past week Gomes was 7 for 22 with a pair of home runs and six RBI.
At the beginning of the season, Gomes struggled both offensively and defensively but he has turned both around. As he noted, Gomes is getting enough at-bats to where saying it is early in the season is no longer an excuse.
"I'm in a nice groove and have a good approach at the plate," he said.
With three of the Indians' regulars -- Michael Bourn, David Murphy and Nick Swisher -- on the disabled list Gomes is going to have to keep having a strong second half if the Indians have any hopes of contending for the second wild card spot. The Tribe was 3-4 this past week. It started off by dropping three of four to the Reds but ended by taking two of three in New York against the Yankees for the first time since 2008.
GOOD WEEK
Corey Kluber had a pair of wins and allowed just one earned run in 13 1/3 innings while striking out 17 and walking just three. Since the All-Star break, the right-hander is 4-0 in five starts with a 0/68 ERA with 45 strikeouts and only four walks.
On Sunday, Carlos Carrasco got his first win as a starter since 2011 with five innings of shutout ball. Carrasco allowed only two hits and struck out four.
Jason Kipnis, who had struggled the past couple weeks, batted .393 (11 for 28).
Jose Ramirez, who entered the week batting .164, was 7 for 21 and had his first Major League homer. Ramirez's average is up to .211.
BAD WEEK
Lonnie Chisenhall was 2 for 22 and on Wednesday saw his batting average dip below .300 for the first time all season. His average is down to .292.
Chris Dickerson, who got off to a hot start when he was acquired last month, has cooled off with only one it in his last 19 at-bats.
The rest of the starting rotation -- Trevor Bauer, Danny Salazar, Josh Tomlin and T.J. House -- allowed 18 earned runs in 19 innings (8.53 ERA).
Not the crispest of weeks fielding. The Indians had their sixth three-error game of the season on Thursday at Cincinnati and committed seven on the week. Ramirez, Carlos Santana and Chisenhall had two each.
THE WEEK AHEAD
Arizona at Cleveland
First pitch: 7:05 p.m. Tuesday-Wednesday
Probables: Tuesday -- LH TJ House (1-3, 4.13) vs. RH Josh Collmenter (8-6, 4.09); Wednesday -- RH Trevor Bauer (4-7, 4.52) vs. LH Vidal Nuno (0-3, 4.05)
Of note: The teams split a two-game series in Arizona in late June. The Indians are 9-9 in Interleague play this season while the Diamondbacks are 5-10.
Baltimore at Cleveland
First pitch: 7:05 p.m. Friday and Saturday; 1:05 p.m. Sunday
Of note: The teams split a four-game series in Baltimore in late May.
---