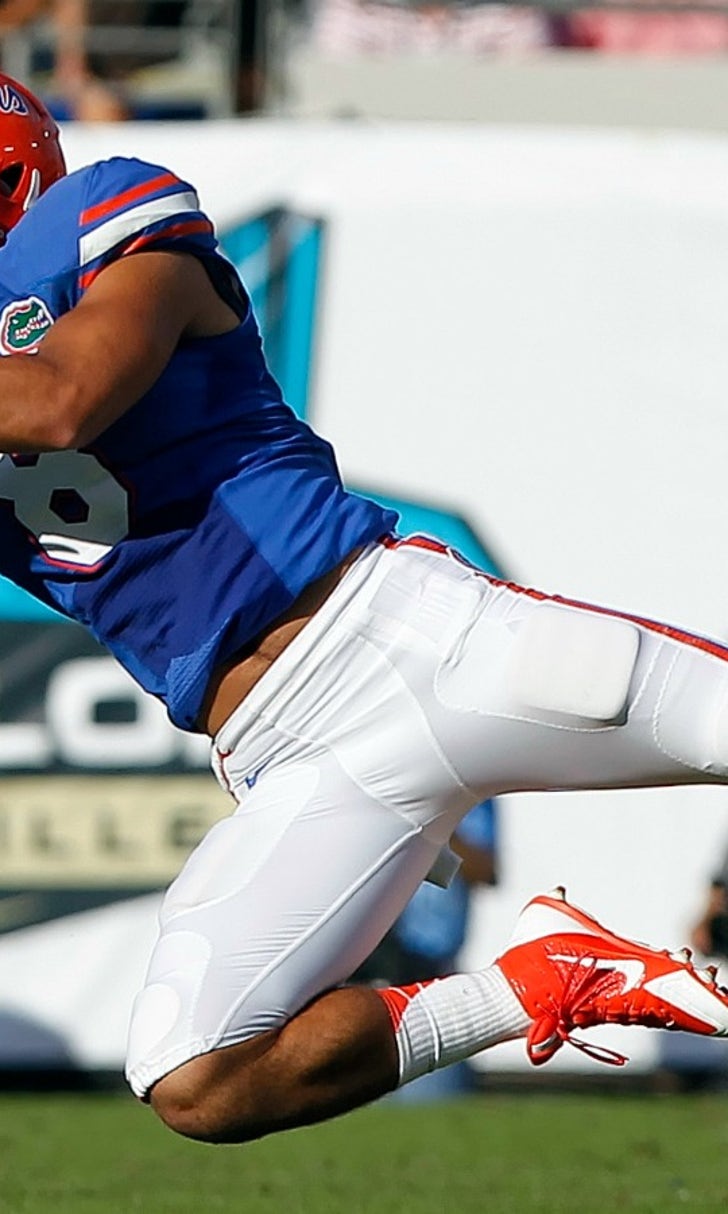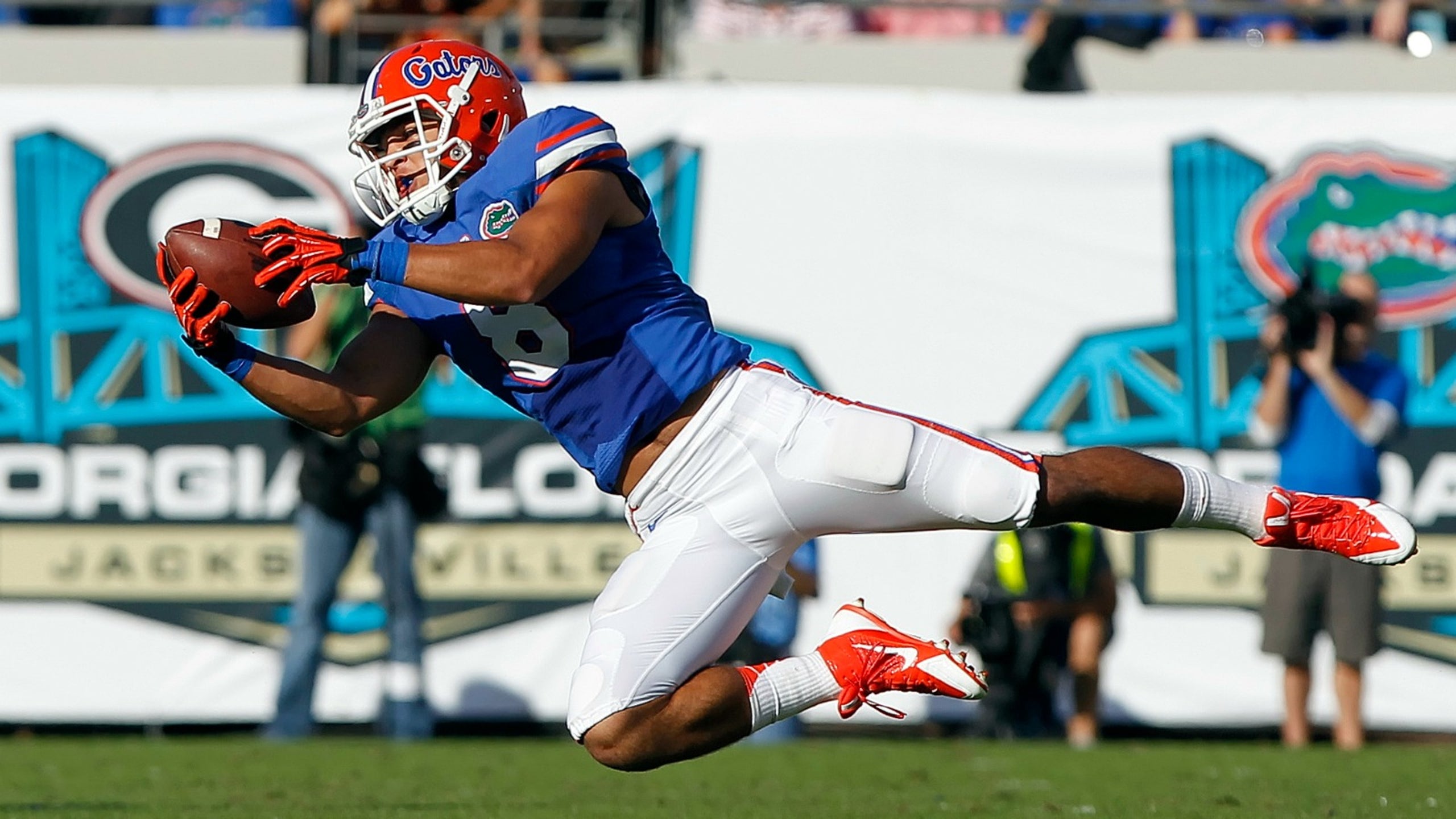 Trey Burton's combine diary Day 2: More tests, preparing for all-important 40
BY foxsports • February 22, 2014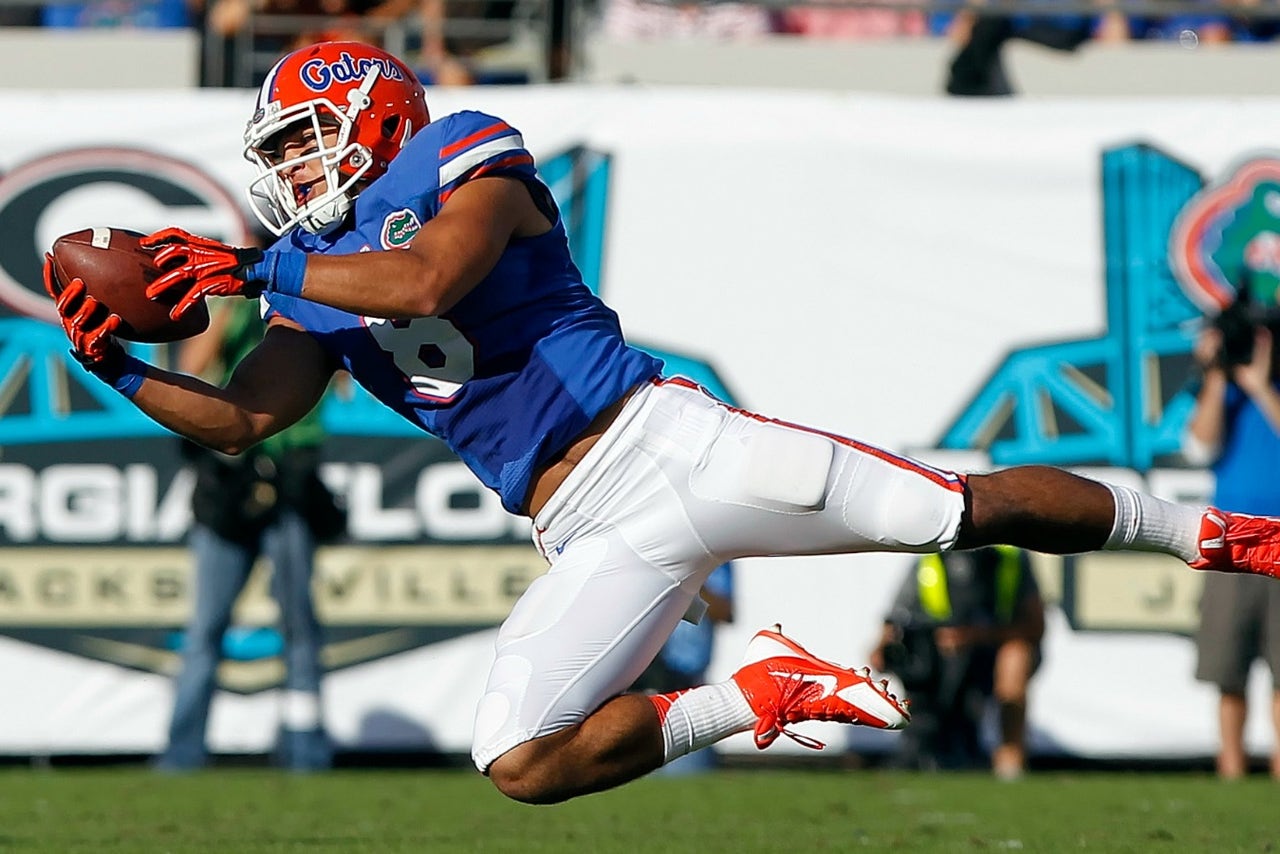 GAINESVILLE, Fla. -- Trey Burton graduated from UF in December, but the former Gator spent most of his time Friday taking tests.
The Wonderlic Test. Psychological tests. Reasoning tests.
Burton spent much of his second full day in Indianapolis in a classroom on Friday at the NFL Combine.
He is scheduled to wrap up his stay on Saturday afternoon during the on-field testing, including a turn in the always-anticipated 40-yard dash.
GatorZone.com is checking in with Burton for a daily diary entry during his stay at the combine.
Here is Burton's account of Day 2:
I woke up right around 5:45, 6 o'clock and went straight down to get some breakfast. We had to meet with our group leader at 7 o'clock. I went and took the Wonderlic at 7:30.
After we took the Wonderlic -- it's about a 12-minute test but it took probably a half-hour to get everyone settled and everything -- we went to an NFLPA meeting. That took about an hour. It was good stuff about how far the NFLPA has come and how they are here to help us. That ended around 9:30 and we went straight into psychological testing.
That didn't end until 2 o'clock. There were different rooms and you spend about an hour and a half in each room just taking test after test after test. It seemed like it never ended. It's something we've all got to do.
They gave us so many shapes and recognition tests. If I didn't know my shapes before, I promise I know my shapes now. Some of the questions were random. They ask a question like if you were in a fire in a house, would you run down the stairs to get out or jump out the window.
In each room was a bunch of different teams. For example, in one room it was just for 12 teams. The next room was for 15 teams. And then in the other room were five teams.
They were all different kinds of testing. I guess everyone uses different types of testing. We did that, and as soon as we finished that, we went back to The Train Station, which is right next door to the big hall where all the 32 teams are represented. We started (meeting with teams) early, not late like usual.
I got a couple of good meetings in. I met with probably three or four teams before I left to go get some lunch. It's kind of all like a big tease at this point.
They all want to talk to everybody. And I'm sure they have really good meetings with a bunch of guys. There are a couple of teams that have shown a lot of interest, but the majority of them all say the same stuff. They are really intrigued by me, all the different things I can do.
I've had some really, really good meetings. I don't think I've had any bad ones at all. I've had some really, really good ones, and just some good ones.
After lunch, I met up with both of my trainers, Yo (Murphy) and Jason (Riley), and did a nice little workout with a kid named Benny Fowler, a wide receiver from Michigan State.
I hung around with them for about an hour, joked around and got a couple of laughs in. And then we all went to the Nike and Adidas suites. We got a whole bunch of gear from both of those places.
It was pretty cool because I've obviously grown up only wearing Nikes, but the Under Armour Suite (on Thursday) really impressed me with all the stuff they had and all their gear. In the Adidas Suite, the only thing they gave out was a running shoe for the 40 tomorrow. They said whomever runs the fastest time in Adidas cleats gets $100,000. They said whomever runs the fastest time in each position group gets $10,000.
So I think it's safe to say a lot of people will be wearing Adidas shoes tomorrow. They motivated me, so I'm probably going to be wearing my Adidas cleats (laughing). We spent a long time talking to those guys and then I met up with my agent.
I signed a couple of card deals that he had for me and then we had to be back at the hotel to leave for bench. I was one of the six or eight guys who didn't participate in the bench.
They try to humiliate you by making you go up on stage and say your name and your school and the reason why you're not benching in front of all the coaches. They try to pressure you into benching, but obviously I don't feel like I was ready so there was nothing they could do.
I knew way before the combine that I probably wasn't going to bench there. So I had to say, 'I'm Trey Burton, University of Florida tight end, and I'm not benching because I have a sprained AC joint (in my shoulder) and will bench at Pro Day.' You then walk off the stage.
A funny story, the last guy to bench in the tight end group was a placekicker. He walks up there without anyone knowing he's going up there. I forgot the kid's name, but he played for Miami and the dude lay down and knocked out 24 reps on 225 (pounds). A kicker. The dude had abs through his Under Armour shirt. You should have seen all the coaches. They looked around like, 'What the heck just happened here?' It was funny.
As soon as that was over, we went to dinner and ate a quick dinner. When that was over we went back to my trainers' suite at a hotel right down the street and got a nice foot massage, hung out with them and ate some really good food they had for me and just talked about my 40.
We went over what I'm going to be doing and went over some last-minute preparations. And then I came back to the hotel, went back to The Train Station for about an hour, an hour and a half, hung out with Matt Patchan and my boy Benny from Michigan State and (Kent State running back) Dri Archer and just waited to get picked on by a coach to come over and talk to the organization.
It's kind of like cattle in the barn, just sitting there and waiting to be picked. And then came back to my room and tried on the gear I'm going to wear tomorrow. I'm just trying to soak in the last moments I'm going to be here and be able to tell stories when I leave here.
My phone has been ringing off the hook from people asking how everything is going. I wish I could respond to everyone but I'm so busy with all this stuff. Every minute is crucial in what you do.
I'm going early in the morning -- probably about 6:30 or 7 -- to meet my trainers and get some last-minute preparations and get my mind right for everything I've got to do. Catch a couple of balls and do the small things I need to do on the field.
We leave at 9 o'clock to go over to the stadium. I know we do vertical and broad jump at 10:30. There are two offensive line groups and a tight end group. They say it takes about three to four hours to get all the drills done.
After that, I have to head to the airport and head out.
---
---