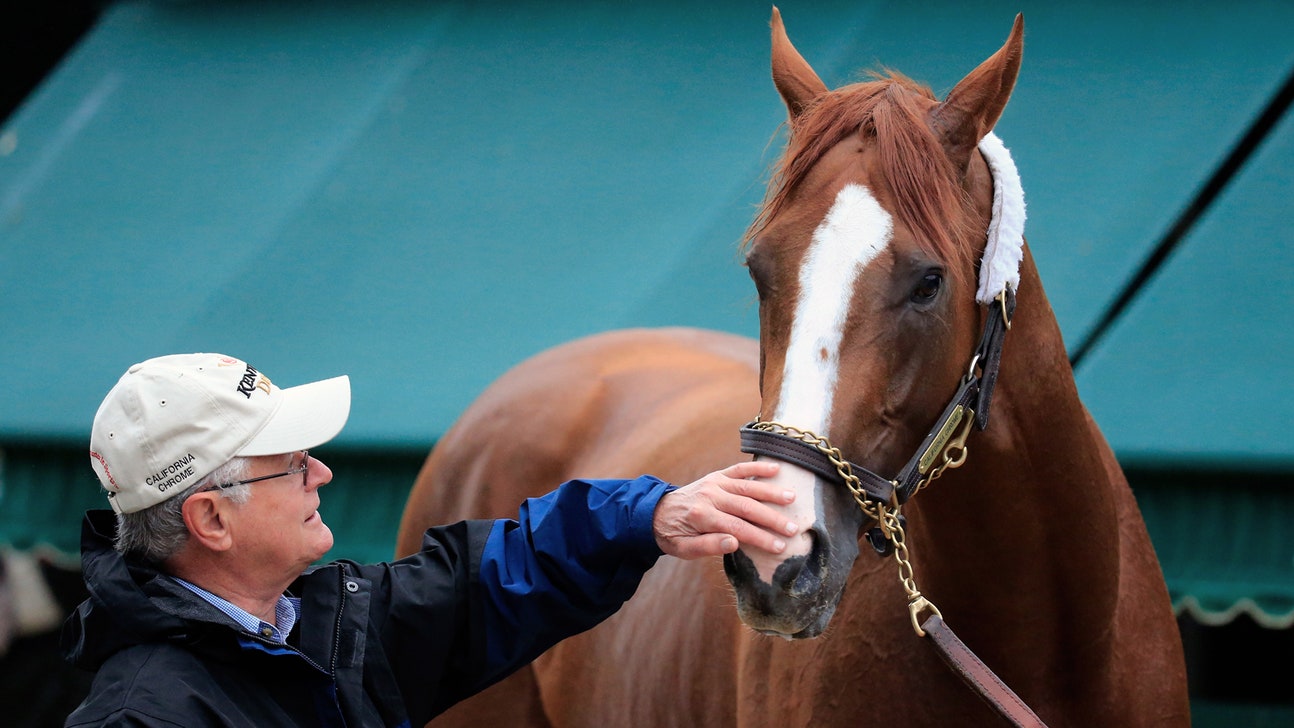 Trainer Art Sherman reunites with California Chrome at Pimlico
Published
May. 14, 2014 4:31 p.m. ET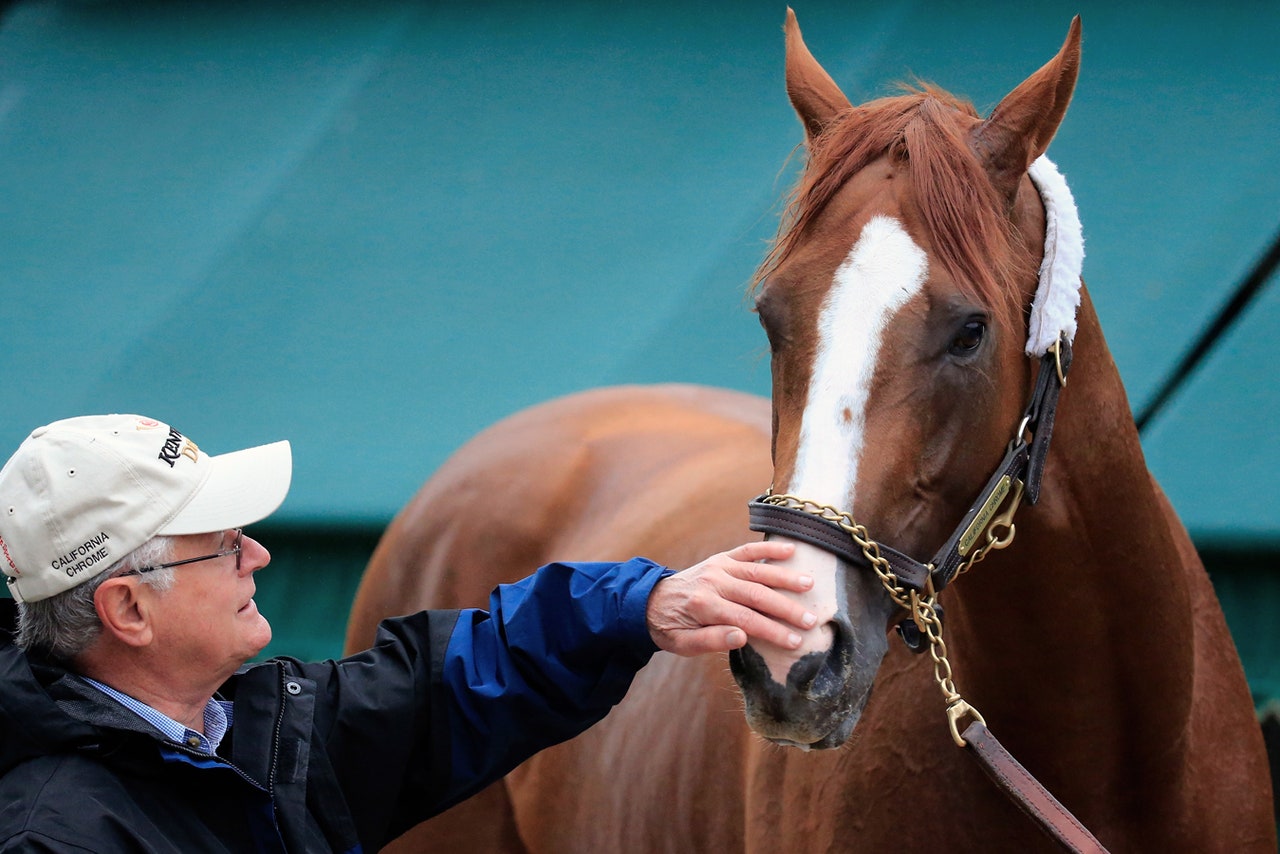 Trainer Art Sherman liked what he saw when reunited with California Chrome, his Kentucky Derby-winning colt.
Sherman returned to Southern California after the Derby, leaving the Preakness preparations to his son Alan. California Chrome flew into Baltimore on Monday. Sherman, the oldest Derby winning trainer at 77, hit town a day later.
The elder Sherman supervised the colt's first gallop since the Derby on a foggy, overcast Wednesday, and came away satisfied.
''He looked around quite a bit, like he usually does. He's a very inquisitive horse,'' Sherman said. ''But then he took a hold of the bit and was pulling pretty good. That's his style, the way he gallops every day.''
Sherman's main concern remains the two-week span between the Derby and the Preakness on Saturday
''It takes a horse about 10 days to really bounce out of a race good,'' he said. ''He's holding his weight. That's a big factor.''
Sherman estimates California Chrome has added 35 pounds since the Derby.
''He seems to be thriving in this type of training, so I'm sure not changing anything. Let's go for it,'' Sherman said.
California Chrome will spend some time on Thursday getting familiar with the Pimlico starting gate and the paddock area. More galloping also remains on the to-do list until race time.
And that suits Sherman just fine.
''I wouldn't want to be in anybody else's shoes right now,'' he said.
Local angle
Kid Cruz owns one advantage over his Preakness rivals -- a winning effort over the track.
None of the other horses have run at Pimlico. Kid Cruz closed strongly to take the Federico Tesio Stakes here last month.
He proved he could handle the track. Whether he can handle California Chrome and horses of that caliber remains a question.
''He's stepping up in class considerably,'' said Linda Rice, who is bidding to become the first female trainer of a Preakness winner. ''His (speed) numbers aren't as good as most of the horses in the field, so we know he'll have to step up in this race. We're excited to give him the chance. He deserves it.''
Rice, based in New York, is one of the leading trainers in the country. Her horses earned $1.5 million last year, ranking 22nd in the nation. She was the first woman to top the standings at the prestigious Saratoga meet, edging Todd Pletcher by a single victory in 2009.
Kid Cruz, Rice's first Preakness starter, took a circuitous route to this point.
He debuted last November at Aqueduct for Hall of Fame trainer Bill Mott and ran poorly in a turf race.
Next time out, he switched to dirt in a claiming race. Rice pounced and took the colt for $50,000 from that winning effort for new owners Vina Del Mar Thoroughbreds.
A close second in his debut for Rice at Aqueduct, Kid Cruz won a pair of $100,000 stakes in Maryland in the next two outings, the Private Terms at Laurel and the Tesio.
''These are much faster horses,'' Rice said of the Preakness field. ''Hopefully, he can catch them.''
On the muscle
Ride on Curlin continues to thrive at Pimlico.
The seventh-place finisher in the Kentucky Derby was the only Preakness contender to work Wednesday.
He turned in a half-mile in 49.60 seconds a day after an aggressive gallop.
''He's a tough horse, and he can take a lot of work,'' trainer Billy Gowan said. ''He moves good over this track.''
In the clear
The forecast for race day on Saturday looks ideal -- mostly sunny skies with a high near 70.
There could be residual moisture in the track. A thunderstorm accompanied by heavy rain is expected to rumble through the area Thursday night.
The wet weather could linger through Friday, muddying the outlook for the $500,000 Black-Eyed Susan for 3-year-old fillies.
---