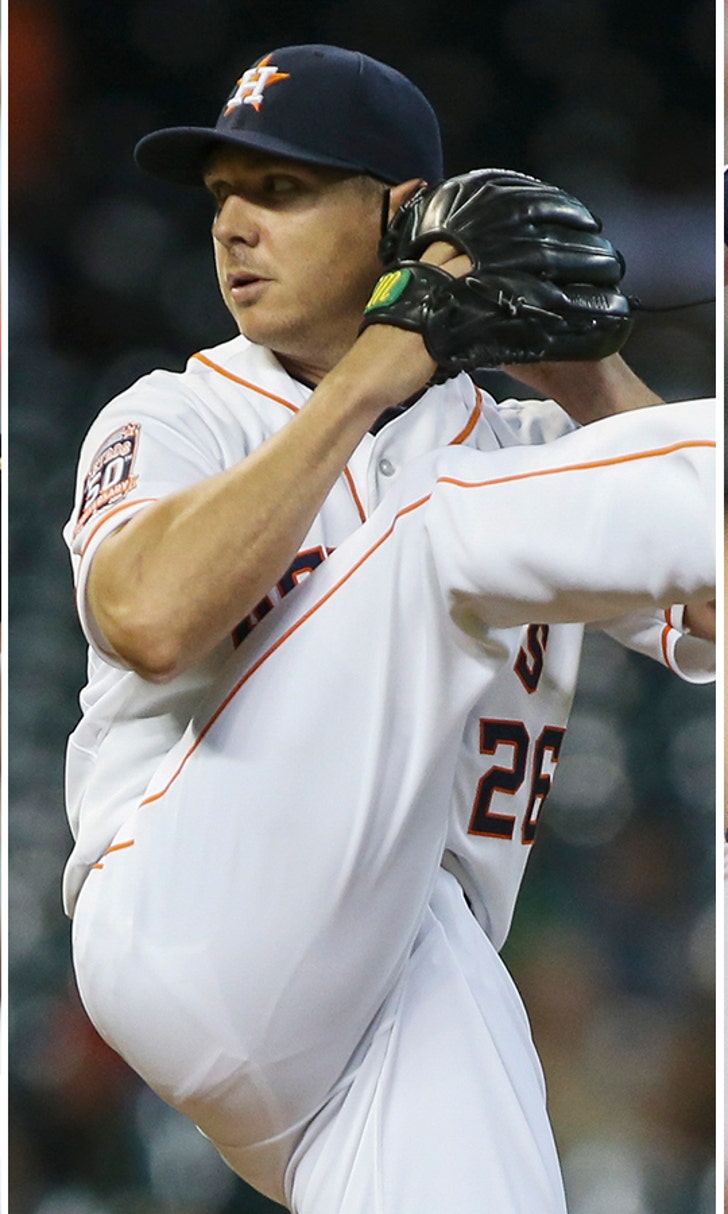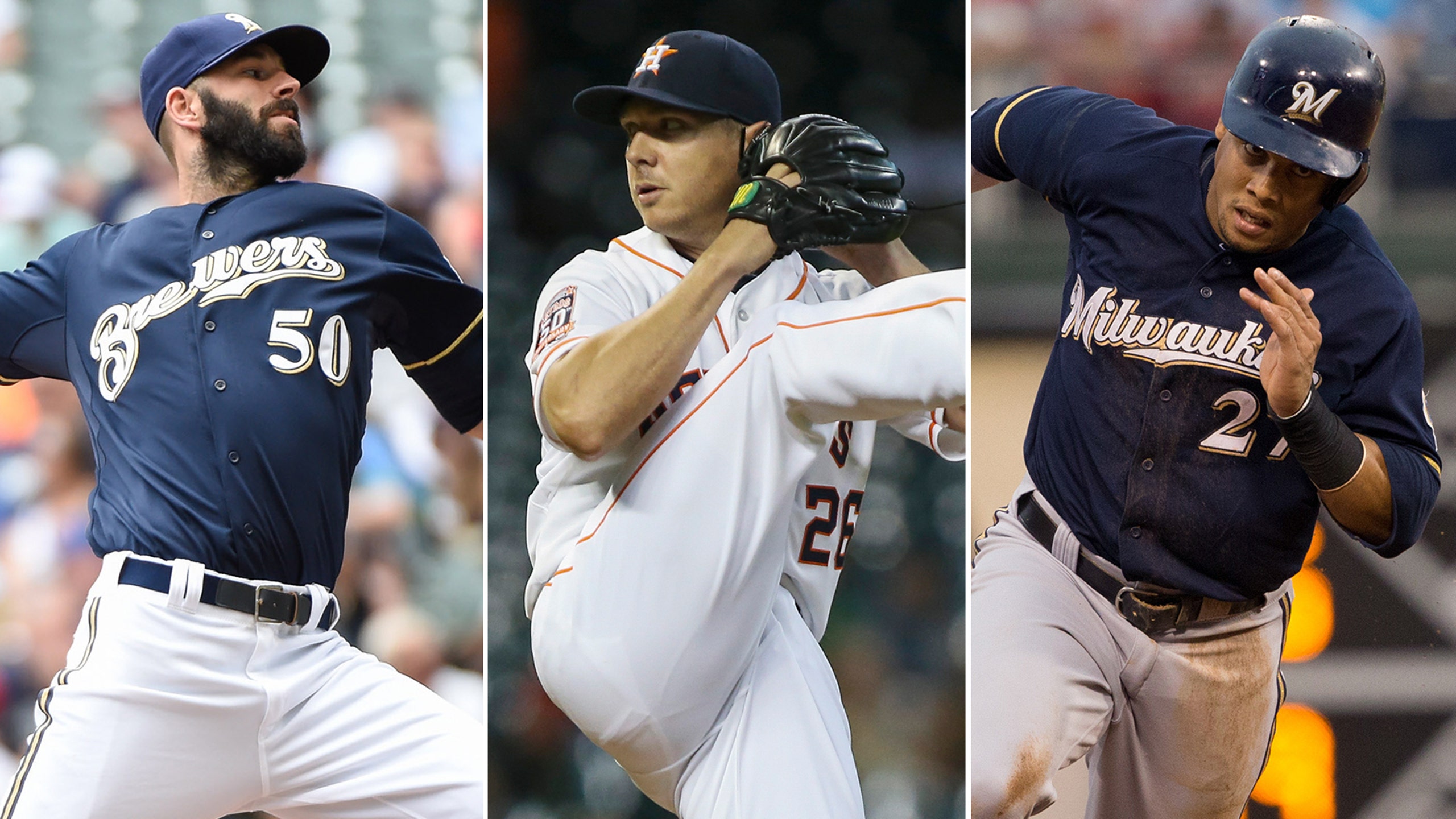 Trade deadline deals mean Astros going for it all in 2015
BY Shawn Ramsey • July 31, 2015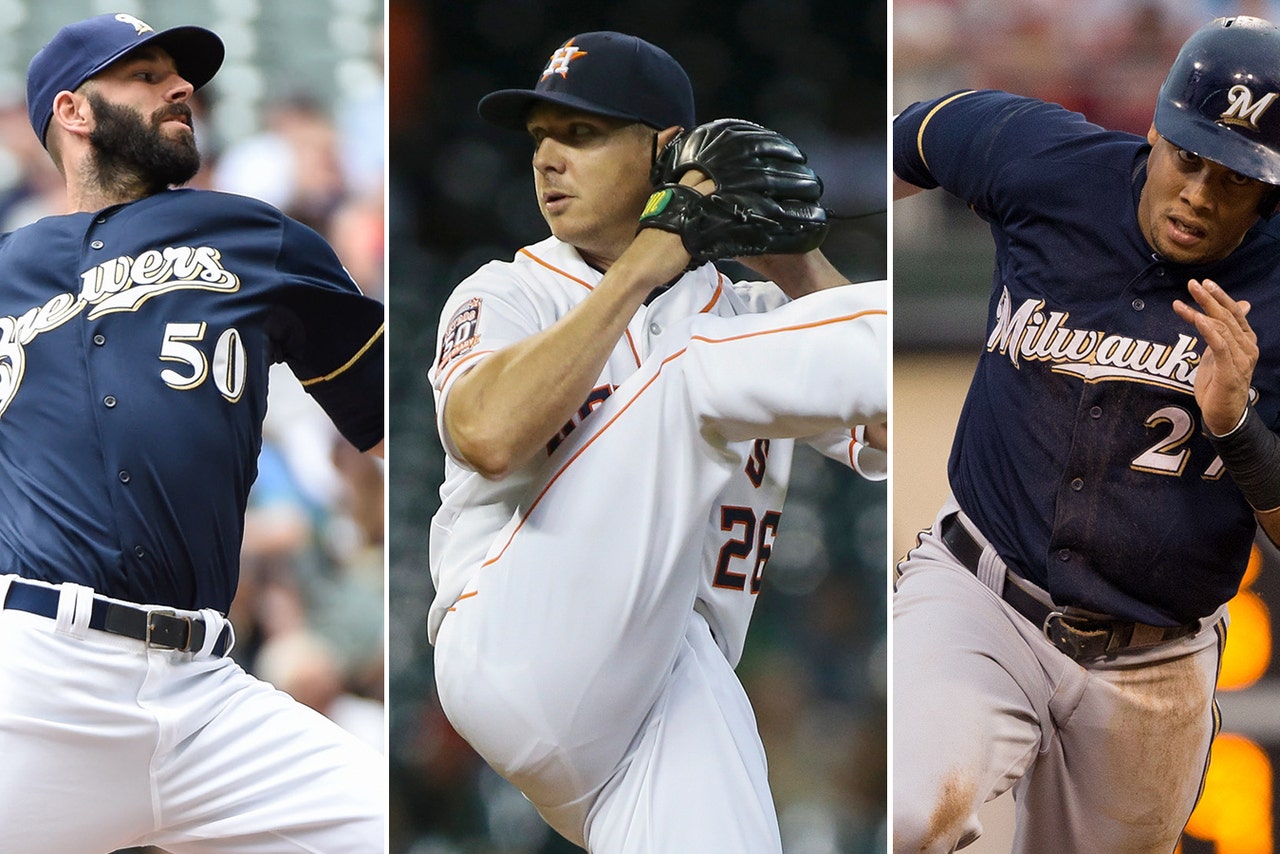 The Houston Astros weren't able to pull off the reported trade for Aroldis Chapman with the Cincinnati Reds before the non-waiver trade deadline Friday afternoon. Despite missing out on the hard-throwing closer, the Astros still managed to send a message to the rest of the league with the acquisitions they did make (and didn't make).
They are going for it all in 2015.
Scott Kazmir has been everything the Astros hoped for in his two starts so far for Houston since be traded by the Oakland Athletics on July 23. Outfielder Carlos Gomez makes his debut Friday night and RHP Mike Fiers will join the team Saturday after the two were traded from the Milwaukee Brewers for four prospects. 
Sure, the Astros were mocked on Twitter for announcing in the offseason an October Taylor Swift concert at Minute Maid Park would be moved should Houston make the playoffs, but hey, that dream became a reality with the pop star's concert moving up to a road trip week in September. 
What does Swift's concert move mean? The Astros aren't just hoping to make the playoffs anymore. They are expecting it. 
It's been a long 10 years for fans in Houston since watching the Chicago White Sox celebrate their World Series victory on the Astros' home turf. Now, there is a real possibility the Astros could end up not only in the postseason, but the Fall Classic once again. 
Houston and it's fans aren't the only ones who are now expecting the Astros in the playoffs. Baseball Prospectus has the odds at 95 percent entering Friday's game for the Astros to reach the postseason after trade deadline moves and sweeping the Los Angeles Angels in three games. The club started the 2015 season with only a 14 percent chance of playing into October. 
While it will be an adjustment for Houston fans to not meet the Atlanta Braves for ridiculously long games in the division series, facing the Yankees and Royals as the newest members of the American League will be a sweet sight.
Not to look too far ahead, but how great would it be for the Astros to face their old National League rivals, the St. Louis Cardinals, in the World Series? Surely no one would mind seeing those fireworks.
Will the Houston Astros make the postseason, or even perhaps win it all? Follow Shawn Ramsey on Twitter @ShawnPRamsey to discuss. 
MORE FROM FOX SPORTS SOUTHWEST: 
- PHOTOS: Cowboys Cheerleaders Auditions
- Preseason predictions for 2015 MLB season
- Ranking NFL quarterback salaries
- Oldest player on every NBA team
- College football's highest paid coaches in 2014
- Highest paid player on every MLB roster
---
---