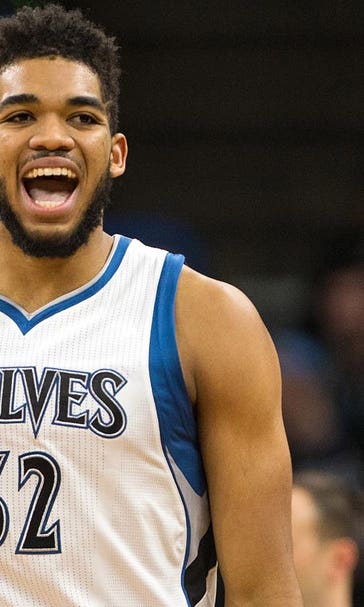 Towns named Western Conference's Player of the Week
March 13, 2017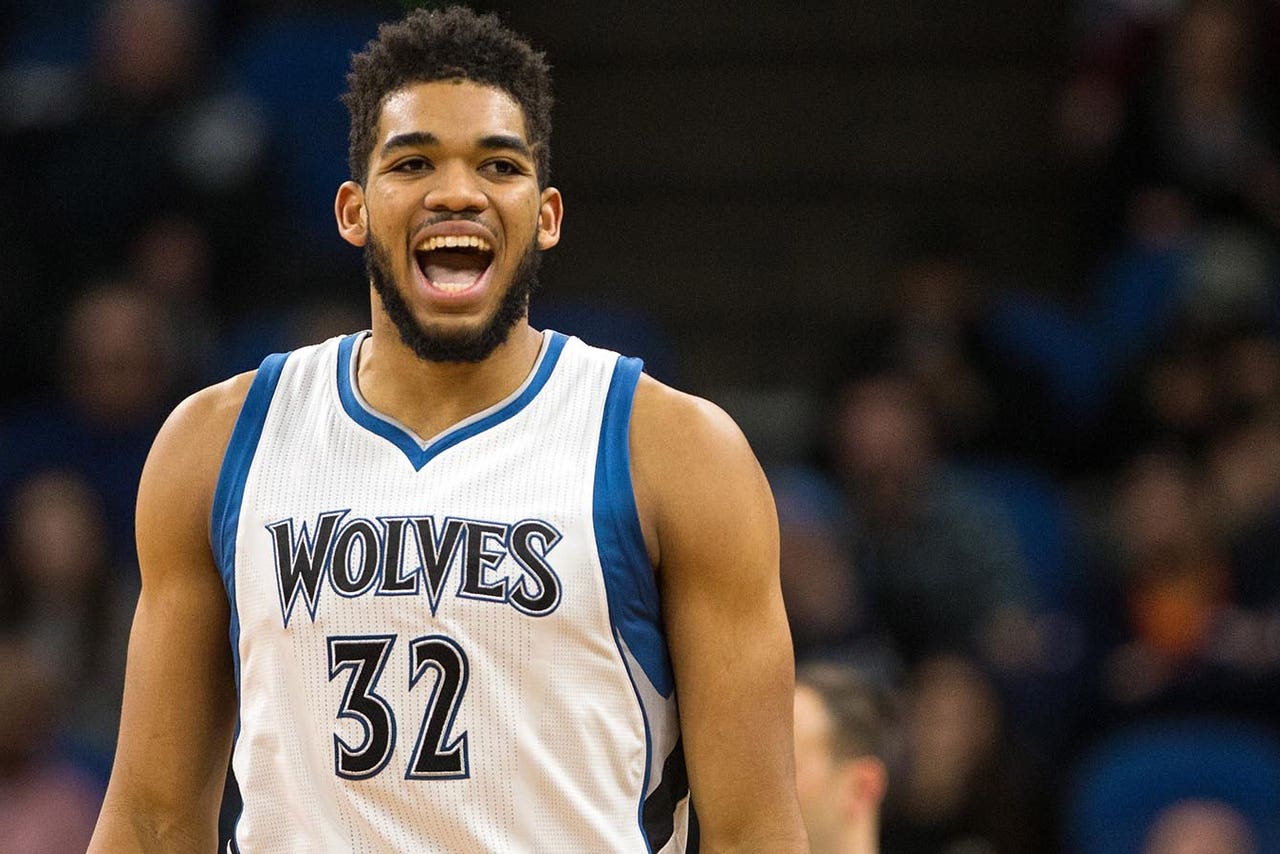 Minnesota Timberwolves forward Karl-Anthony Towns was named the Western Conference's Player of the Week for the second time in his young career.
Karl-Anthony Towns has been named the NBA Western Conference Player of the Week for the first time this season and for the second time in his career.

From March 6-12, Towns averaged 29 points, 12.3 rebounds, 1.3 blocks and 37.7 minutes per game while shooting 63.3 percent (38-for-60) from the field. He has led his team to six wins out of its last nine games, including victories over powerhouses such as the Golden State Warriors and L.A. Clippers.



Towns had 29 points and 14 rebounds in a win over the Clippers. He recorded his 100th career double-double in that game, becoming the second-youngest player to reach that point at 21 years and 113 days. Dwight Howard did so at only 20 years, 351 days old.

The NBA's young star tallied tallied 23 points and grabbed nine rebounds in the Wolves' upset win over the Warriors, and he finished the week off with 35 points and 14 rebounds in a loss to the Milwaukee Bucks.

Towns was named Player of the Week during his rookie campaign for the week of Apr. 4-10, 2016.

He has scored 20+ points in 20 straight games, the longest streak in club history and the longest current streak in the NBA. He leads the NBA in points in the paint (904 points/13.9 per game) and second-chance points (319 points/4.9 per game), ranks second in double-doubles (49), 13th in scoring (24.2 ppg), sixth in rebounding (12.4 rpg), 14th in blocked shots (1.42 bpg), 15th in field goal percentage (53.2%) and sixth in minutes (36.7 mpg).
---
---