Toronto Maple Leafs at Florida Panthers game preview
BY The Sports Xchange • March 14, 2017
TV: FOX Sports Florida
Time: Pregame coverage begins at 7 p.m.

CAN'T GET TO A TV? WATCH IT LIVE ON FOX SPORTS GO

SUNRISE, Fla. -- With 15 regular-season games left for both teams, the Toronto Maple Leafs and Florida Panthers have spent the past couple of days in South Florida, having been off since Saturday.

But while they are close geographically at the moment in preparation for their game on Tuesday night at the BB&T Center, they are living different realities in terms of the standings.

The Maple Leafs (31-22-14) have 76 points and remained in position for the eighth and final spot in the Eastern Conference playoffs when the New York Islanders were handed an 8-4 loss against the Carolina Hurricanes.



The Panthers 29-27-11) have 69 points and started Monday out of playoff position, stuck behind four teams they would have to beat out to enter the postseason.

Florida has lost five games in a row and has accumulated just three of a possible 18 points during a season-defining nine-game stretch.

Goalie James Reimer, who is the main man now that starter Roberto Luongo (hip) is injured for at least another week, is 0-6-1 in his past seven decisions. And the Panthers are dropping a lot of one-goal games -- five of their past eight losses have come in that fashion.

Making matters for the Panthers is the fact that two of their players including star defenseman Aaron Ekblad suffered concussions in Saturday's 3-2 loss to the Tampa Bay Lightning.

Both players, including rookie center Denis Malgin, will be out at least seven days.

This is the third head-related injury in the past 14 months for Ekblad, 21.

"We have to take it day by day," interim Panthers coach Tom Rowe told The Miami Herald on Monday. "We will see how he progresses. I talked to him on Monday, and he said he felt pretty good. But he's definitely not ready to get back into the lineup."

The Panthers on Monday called up rookie defenseman MacKenzie Weegar, 23. Veteran defenseman Jakub Kindl, who has been a healthy scratch for much of this season and has only played 28 games, will start in place of Ekblad.

Kindl has no goals and four assists this season.

Ekblad, the NHL's Rookie of the Year in 2014-2015, has 10 goals and 11 assists in 67 games. He hasn't missed a game yet this season and only five in his three-year career.

Malgin, 20, is not as big a loss on the ice. He has four assists and four goals in 42 games.

Rowe labeled the hit put on Malgin on Saturday clean but said it was a cheap shot by Tampa Bay's Gabriel Dumont that struck down Ekblad from behind.

While the Panthers deal with their injuries and their losing streak, the Maple Leafs are feeling so good that coach Mike Babcock gave the players Sunday off in South Florida.

"It's a good time for us to be on a trip," Babcock told The Toronto Star. "(The players) can get lots of Vitamin D, lots of rest. It's important how they manage themselves."

The Leafs have missed the playoffs 10 times in the past 11 years, including the past three seasons consecutively.

This season, with 19-year-old rookie center Auston Matthews leading the team in goals (31) and points (55), could be different.

The Leafs' average age is 26.0 -- far less than the league average of 27.9 or the Panthers average of 28.6. But the Leafs aren't looking ahead -- they are acting like serious playoff candidates in the here and now.

"We have a long way to go to where we want to be," Leafs defenseman Morgan Reilly told The Toronto Sun. "This is a big road trip. It's a chance to make up some ground."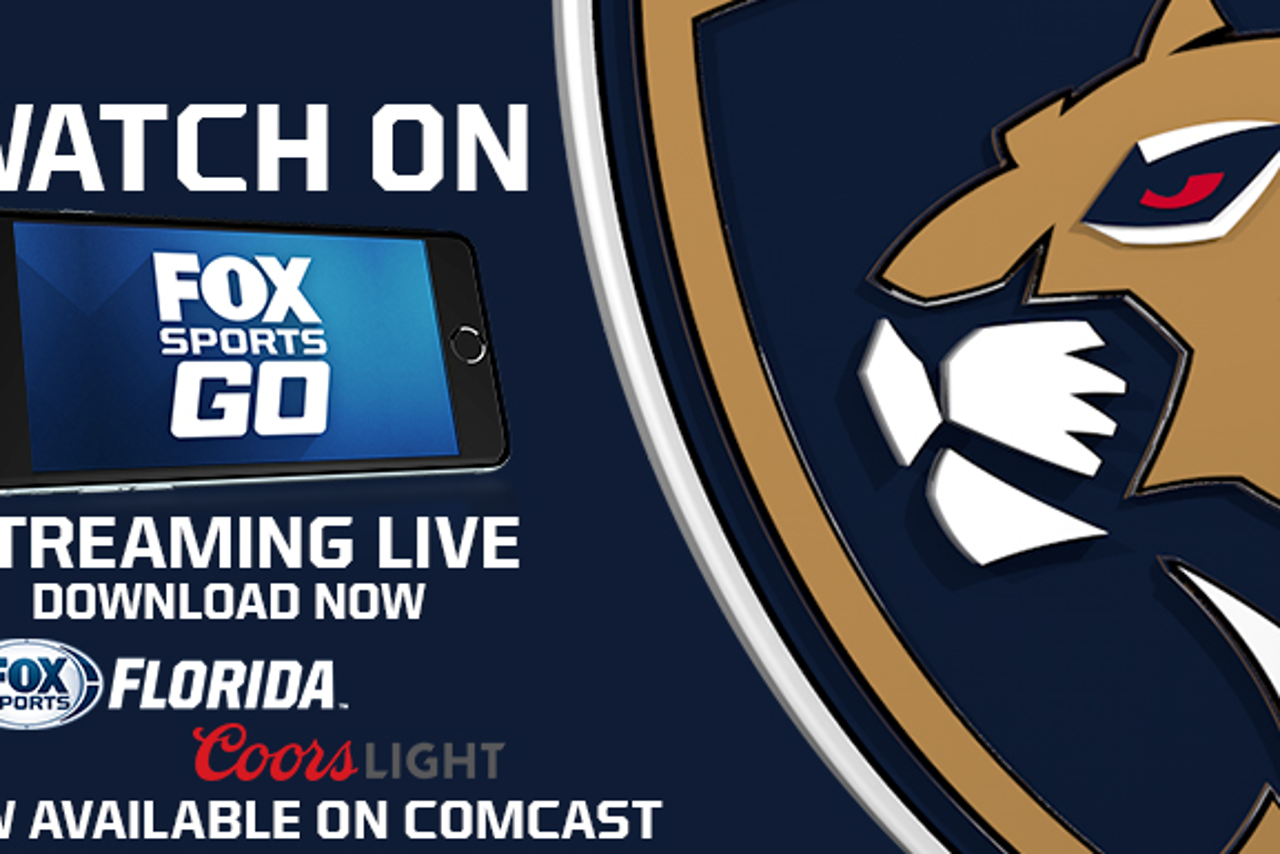 ---