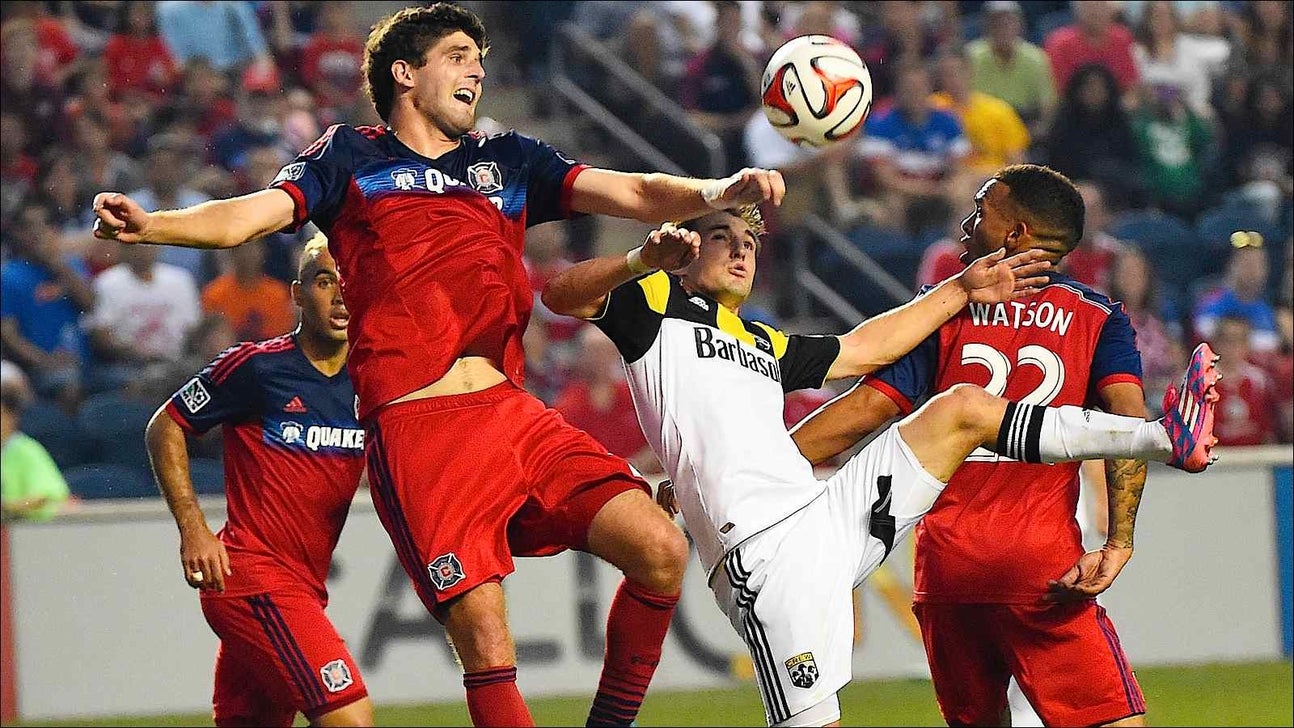 Toronto FC-Crew Preview
Updated
Mar. 5, 2020 2:15 a.m. ET

Toronto FC and Columbus are battling for position in the Eastern Conference standings, but the Crew know they must start playing better at home if they plan to make a postseason push.
Columbus begins a three-match homestand Saturday night against former Crew forward Dominic Oduro and Toronto.
The fifth-place Crew (6-7-9) sit two points behind third-place Toronto (8-7-5), which has two games in hand. Columbus had won two straight following an 0-3-4 slump before playing to a 1-all draw at Chicago last Saturday.
The Crew now hope to continue turning things around at home, where they most recently beat Montreal 2-1 on July 19 following a 1-4-3 stretch there in which they scored six goals. After facing Toronto, which won 2-0 in Columbus on April 5, they'll host Los Angeles next Saturday and Houston on Aug. 23.
"This is a great opportunity for us to take some points at home," midfielder Ethan Finlay said. "We've struggled throughout the season to get results at home, so (the homestand) is big for us. Toronto is right there with us in the East, Houston (ended an eight-game winless streak Sunday), and then L.A. is always going to be a tough game."
Columbus also fell 3-2 in Toronto on May 31, and Finlay knows the final meeting of the season will be a tough matchup as well.
"They play a pretty direct style of soccer," Finlay said. "It's going to be a challenge for us, but we've got to meet that. We feel pretty good about that and have created a lot of chances against them."
The Crew had Oduro on their side for the first two meetings, but they dealt him to Toronto on June 6. He had an assist on Gilberto's goal in the 11th minute of last Saturday's 2-0 win over Montreal to help Toronto end a four-match winless stretch.
That was the club's first road victory since beating Columbus earlier in the season, having gone 0-2-4 in its previous six away from home.
"It's a positive for us and hopefully we can go on the road again the next couple of weeks and get some points," Oduro said. "We know we have a good team and hopefully we can keep it all positive."
Toronto, though, will be without leading scorer Jermain Defoe for the second straight match as he continues to recover from a groin injury. Defoe also wasn't able to play with the MLS All-Stars in their 2-1 win over Bayern Munich on Wednesday and is expected to be out another 2-3 weeks.
Defoe scored twice in the last meeting with the Crew.
Toronto is 2-7-2 all-time on the road against Columbus, which hasn't won back-to-back home games since Sept. 4 and 21.
---