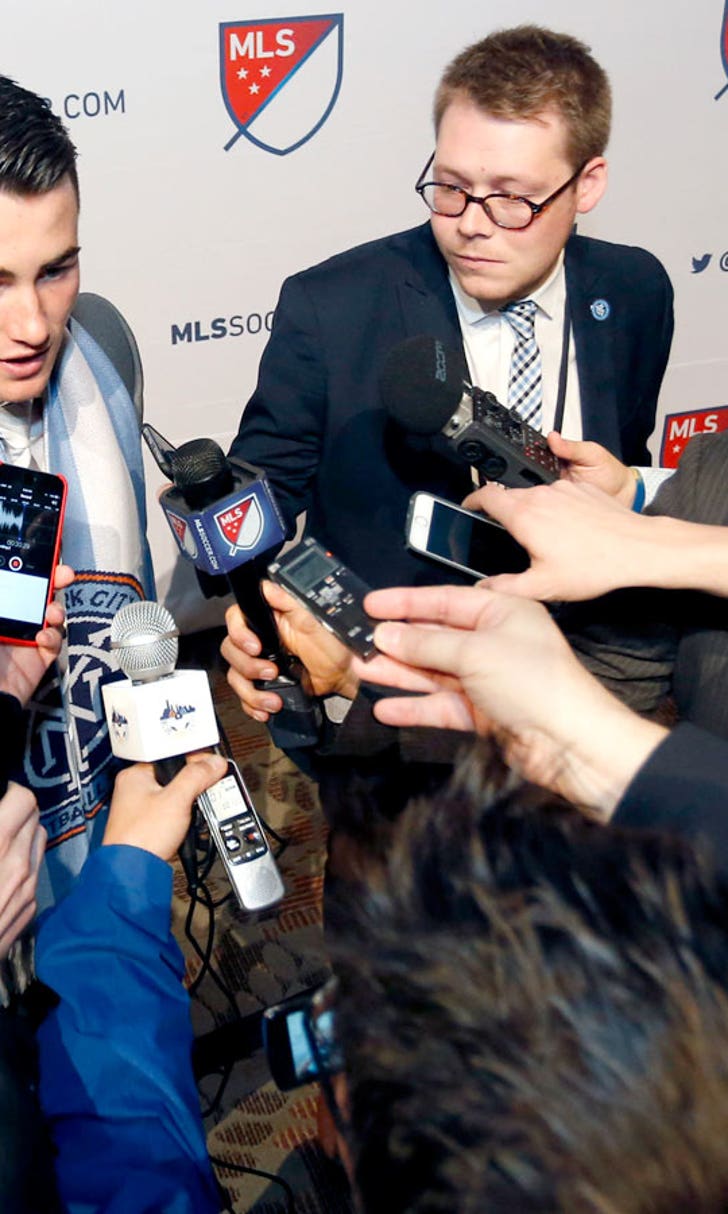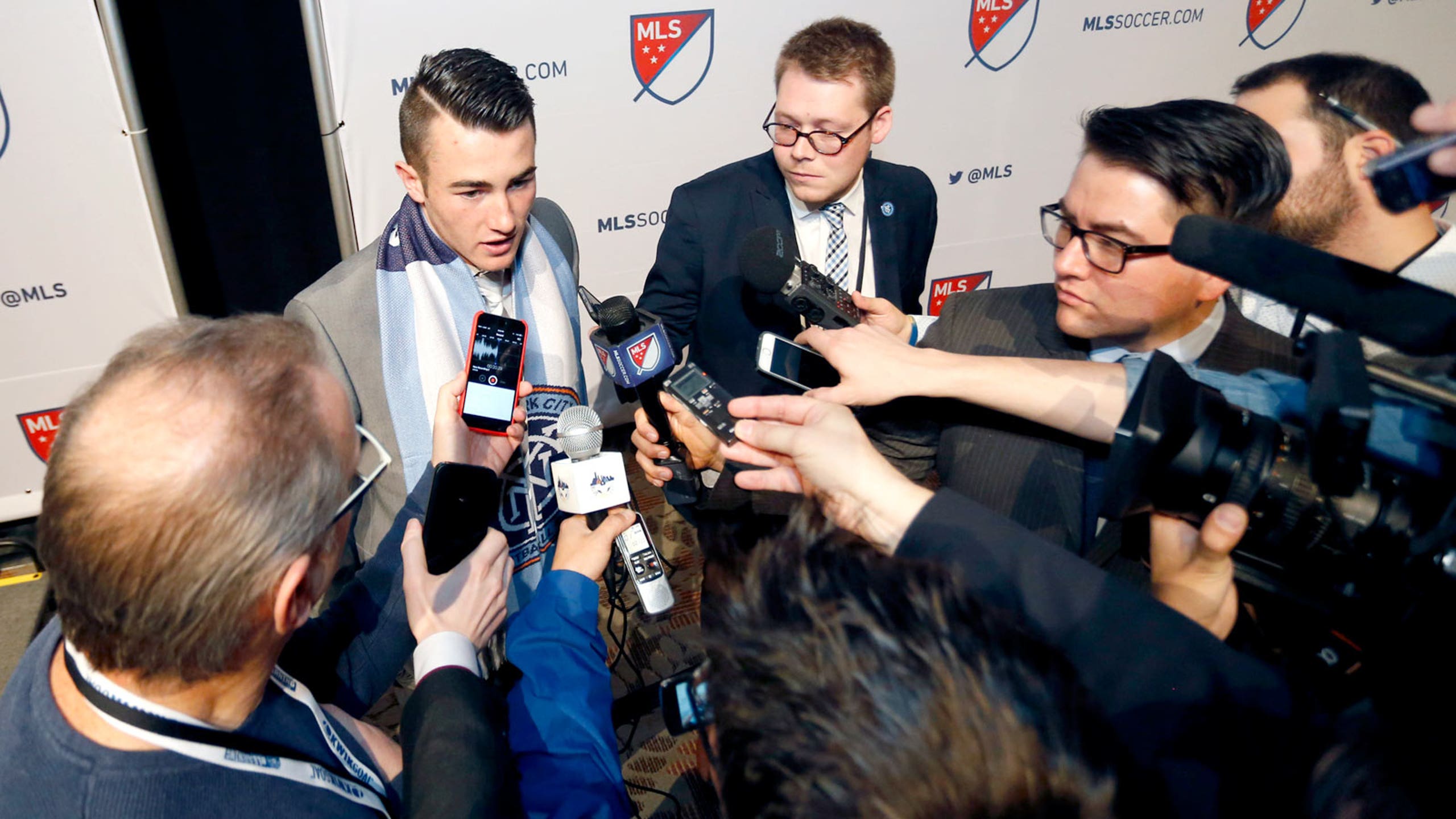 Top pick Harrison NYCFC-bound after chaotic MLS SuperDraft
BY Kyle McCarthy • January 14, 2016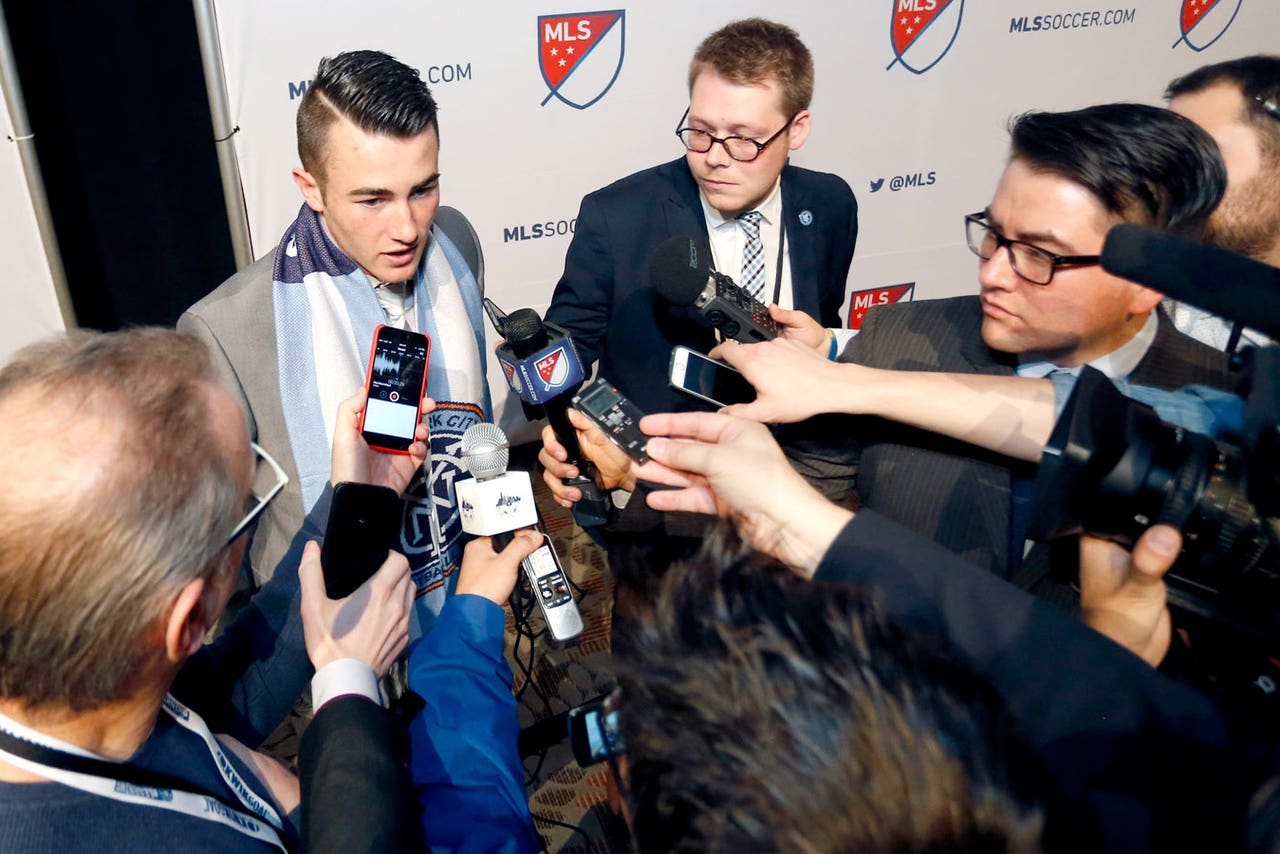 BALTIMORE --
New York City FC acquired top pick Jack Harrison as part of a trade-filled MLS SuperDraft on Thursday.
Chicago Fire drafted Harrison with the first overall selection, but the Fire eventually traded Harrison to NYCFC for Stanford defender Brandon Vincent (fourth overall pick) and an undisclosed amount of general allocation money.
"Who wouldn't want to be coached by Patrick Vieira? But I was happy going to Chicago," Harrison said. "I just wanted a place where they'd give me a good opportunity and I could make the most out of it."
The move for Harrison marked the first of five first-round trades, including a swap between Colorado and Philadelphia to pave the way for the Union to pick Georgetown defender Joshua Yaro with the second overall pick.
2016 MLS SUPERDRAFT - FIRST ROUND
| | | | |
| --- | --- | --- | --- |
| PICK | CLUB | PLAYER | COLLEGE |
| 1. | New York City FC (from Chicago Fire) | Jack Harrison (MF) | Wake Forest |
| 2. | Philadelphia Union (from Colorado) | Joshua Yaro (DF) | Georgetown |
| 3. | Philadelphia Union | Keegan Rosenberry (DF) | Georgetown |
| 4. | Chicago Fire (from New York City FC) | Brandon Vincent (DF) | Stanford |
| 5. | Real Salt Lake | Omar Holness (MF) | North Carolina |
| 6. | Philadelphia Union (via Houston) | Fabian Herbers (FW) | Creighton |
| 7. | Orlando City | Richie Laryea (MF) | Akron |
| 8. | San Jose Earthquakes | Andrew Tarbell (GK) | Clemson |
| 9. | Toronto FC | Tsubasa Endoh (MF) | Maryland |
| 10. | New England Revolution | Jordan McCrary (DF) | North Carolina |
| 11. | D.C. United (from Sporting Kansas City) | Julian Buescher (MF) | Syracuse |
| 12. | Chicago Fire (from Colorado/LA Galaxy) | Jonathan Campbell (DF) | North Carolina |
| 13. | Orlando City (from D.C. United) | Hadji Barry (FW) | Central Florida |
| 14. | Montréal Impact | Kyle Fisher (DF) | Clemson |
| 15. | Colorado Rapids (from Chicago/Seattle) | Emmanuel Appiah (MF) | Cincinnati |
| 16.   | Vancouver Whitecaps | Cole Seiler (DF) | Georgetown |
| 17. | FC Dallas | Ryan Herman (GK) | Washington |
| 18. | New York Red Bulls | Justin Bilyeu (DF) | SIU-Edwardsville |
| 19. | Columbus Crew SC | Rodrigo Saravia (MF) | Florida Gulf Coast |
| 20. | Portland Timbers | Ben Polk (FW) | Syracuse |
2016 MLS SUPERDRAFT - SECOND ROUND
| | | | |
| --- | --- | --- | --- |
| PICK | CLUB | PLAYER | COLLEGE |
| 21. | Columbus Crew SC (from Chicago via Orlando) | Chase Minter (MF) | Cal Poly |
| 22. | Chicago Fire (from Colorado Rapids) | Alex Morrell (MF) | North Florida |
| 23. | Philadelphia Union | Taylor Washington (DF) | George Mason |
| 24. | Montréal Impact (from New York City FC) | Michael Salazar (FW) | UC - Riverside |
| 25. | Real Salt Lake | Max Lachoweki (DF) | Notre Dame |
| 26. | Houston Dynamo | Ivan Magalhaes (DF) | Maryland |
| 27. | Seattle Sounders (from Orlando via TFC/Philly) | Tony Alfaro (DF) | Cal State - Dominguez Hills |
| 28. | San Jose Earthquakes | Patrick Hodan (MF) | Notre Dame |
| 29. | Vancouver Whitecaps | Chris Hellmann (FW) | Lynn |
| 30. | New England Revolution | Michael Gamble (FW) | Wake Forest |
| 31. | Columbus Crew SC (from Sporting Kansas City) | Kyle Parker (FW) | UNC - Charlotte |
| 32. | D.C. United (from LA Galaxy via Orlando City) | Paul Clowes (MF) | Clemson |
| 33. | FC Dallas (from DC via Chicago via Colorado) | Timo Piter (MF/FW) | Creighton |
| 34. | Montréal Impact | Eric Verso (MF) | Stanford |
| 35. | Seattle Sounders | Zach Mathers (MF) | Duke |
| 36. | Vancouver Whitecaps | Thomas Sanner (FW) | Princeton |
| 37. | Colorado Rapids (from FC Dallas) | Dennis Castillo (DF) | VCU |
| 38. | New York Red Bulls | Zach Carroll (DF) | Michigan State |
| 39. | Montréal Impact (from Columbus Crew SC) | Keegan Smith (FW) | San Diego |
| 40. | Portland Timbers | Neco Brett (FW) | Robert Morris |
| 41. | Columbus Crew SC (from Chivas USA) | Marshall Hollingsworth (FW) | Wheaton |
---
---