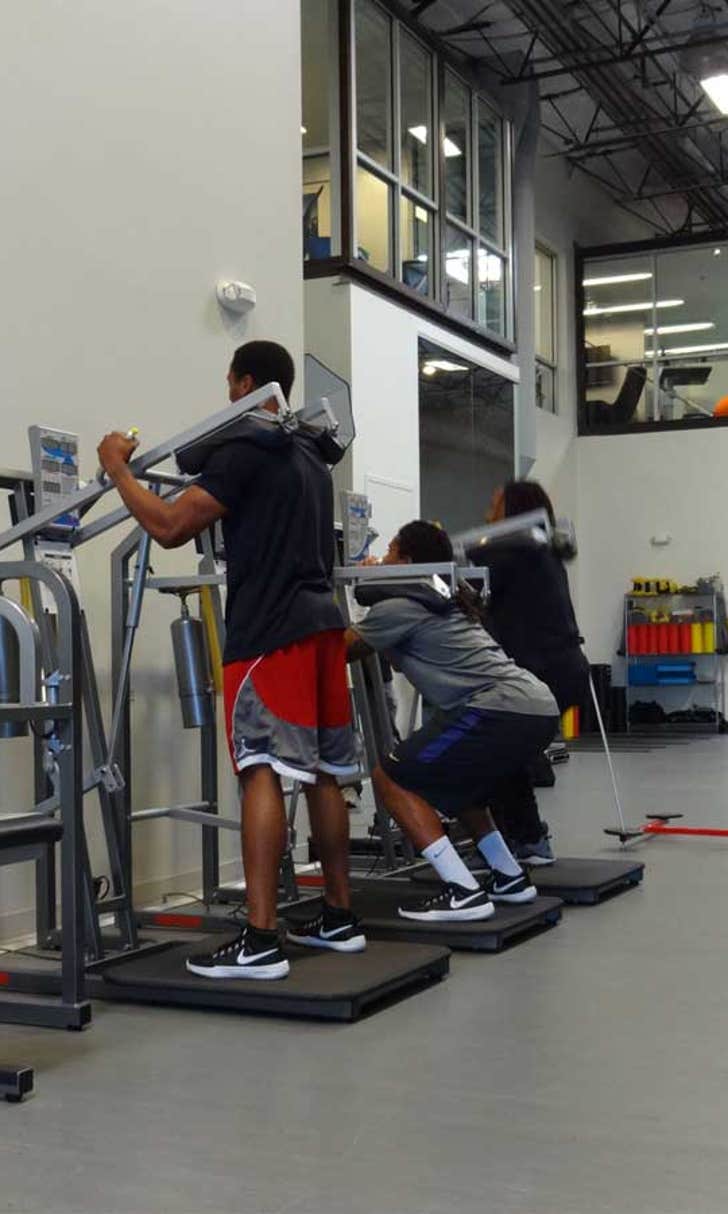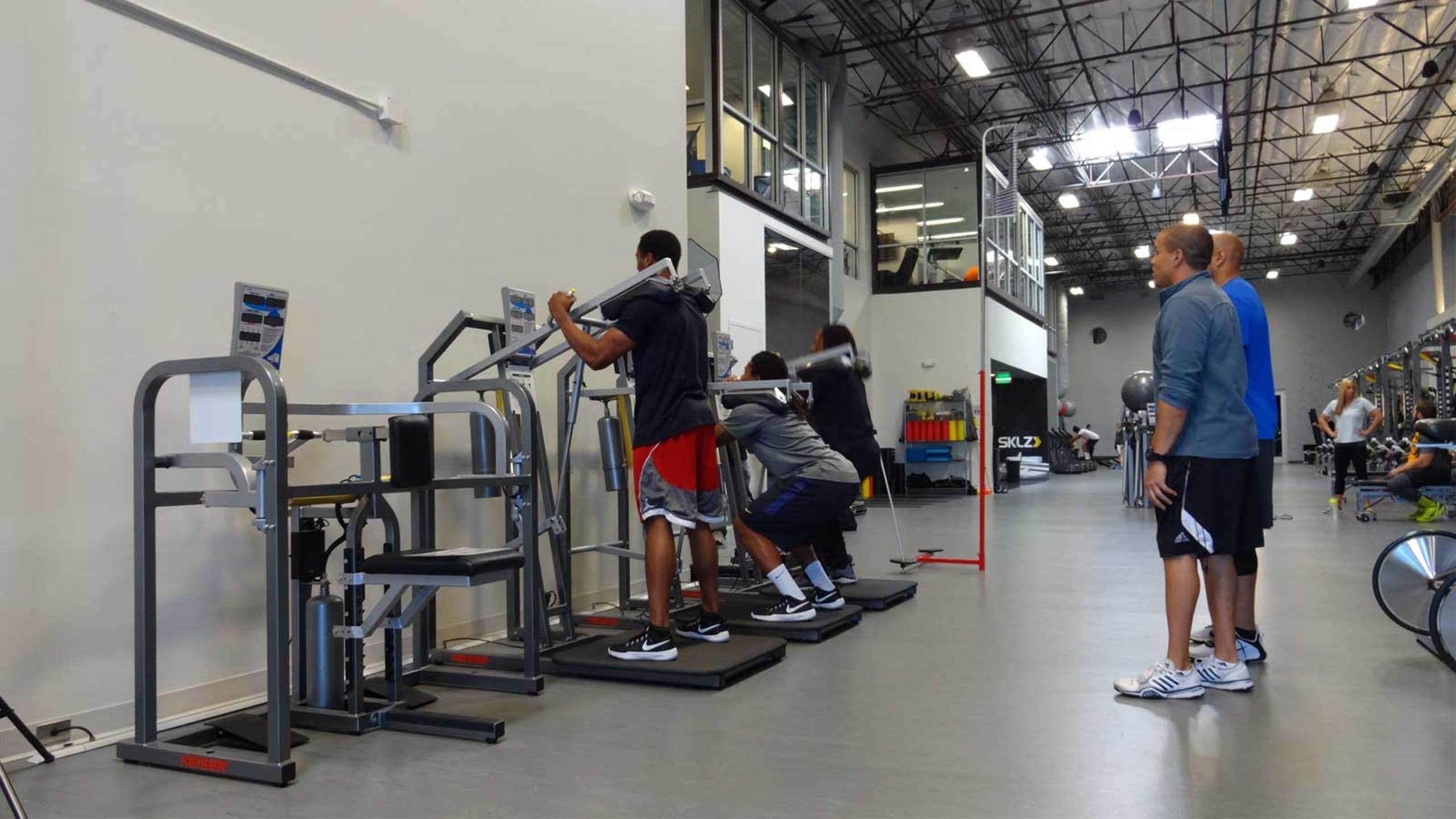 Top draft prospects prepping for NFL combine in San Diego
BY foxsports • February 2, 2015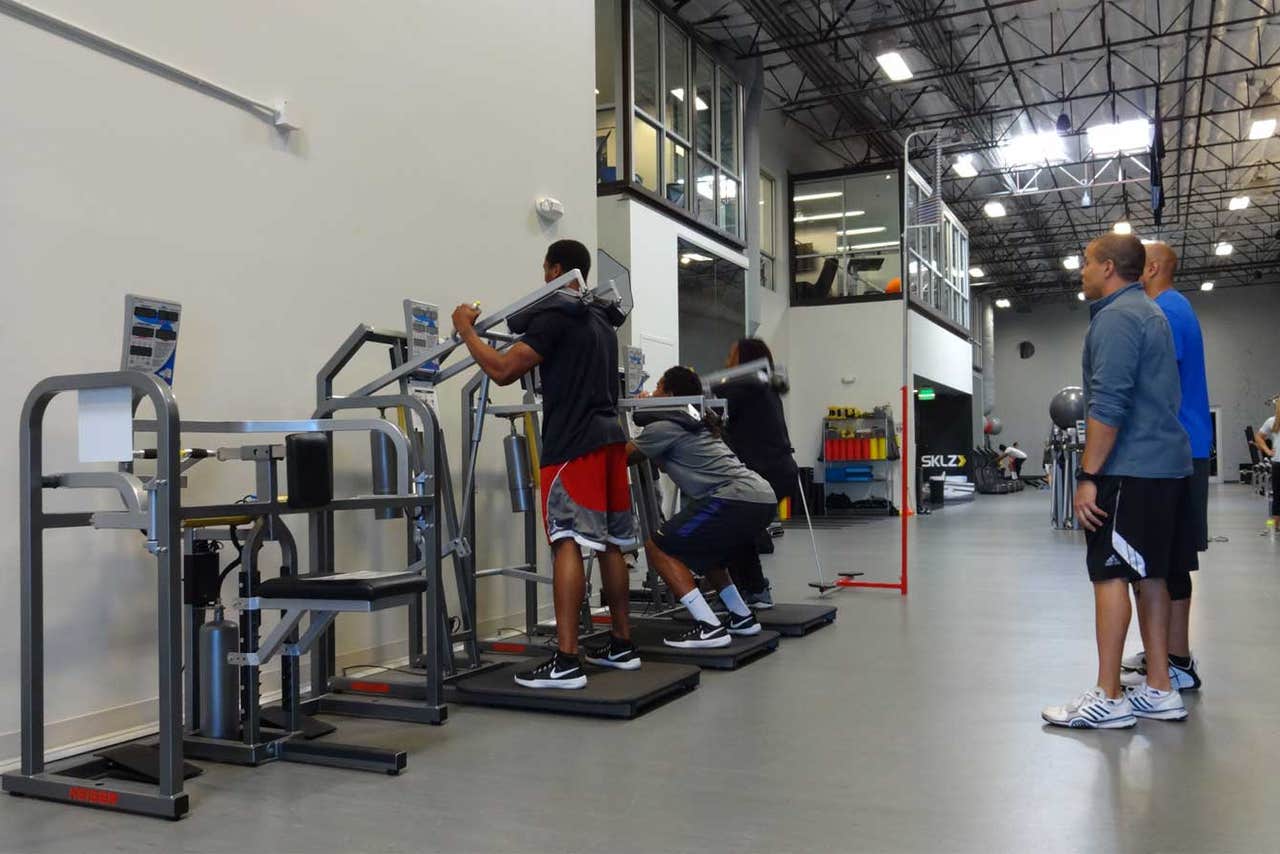 For the past three years, former Aztec wide receiver Ezell Ruffin called San Diego home.
He played football here. He went to college here. Now, as he readies himself for the biggest transition of his athletic career, he spends much of his time at the EXOS San Diego at SKLZ Headquarters in Carlsbad preparing for the 2015 NFL Scouting Combine.
Considering Ruffin's former confines were near Montezuma Mesa at San Diego State, moving up to Carlsbad was a relatively stress-free move.
"It was cool," Ruffin said. "Just having to move my stuff just 30 minutes up the freeway. I can go home, being not too far from home in Long Beach. A couple of my teammates came down and we hung out on the weekends. It's cool to be around (San Diego) still, but not too close to everything that's going on at San Diego State."
Currently rated the 53rd-best receiver in this year's draft by CBS Sports, Ruffin is certainly looking to make some improvements while at the Carlsbad facility. Whether it's working on his positioning or his speed, there is always a way to improve—especially when working at this facility, Rufin said.
"This is way different," he said with a smile when comparing it to the facilities at SDSU. "It's just so much more. There were even some machines here that I've never seen before. What's kind of unique to me is that everything here works with air (pressure). I'd never heard of that until I got here."
Training alongside Ruffin and those air pressure machines are 31 other top prospects in this year's draft that have made the trip from all around the country, including the University of Washington, University of Wisconsin, TCU, Penn State, University of Arizona and the University of Utah.
That includes CBS Sports' top-rated running back Melvin Gordon and third-best outside linebacker Shaq Thompson—both of whom are projected to go in the first round of this year's draft.
While the temporary move to Southern California may not have been as geographically considerate to both Gordon and Thompson, it's something they quickly learned to appreciate.
"I like San Diego, but the weather was tripping me out last week," Thompson jokingly said of the uncharacteristically gloomy weather. "I didn't see any sun last week and I was kind of bummed out. I thought I was back in Seattle and it was kind of cold. But it's good to be back home in California, getting the sun and being in a nice environment."
Whereas many can find themselves basking in the beautiful Southern California sunshine, Gordon understands what he's been brought here to do: train. Gordon said that the burden of being the top-rated running back, as well as the NFL's transition into a pass-happy league brings a sense of added pressure. It's pressure that he's learned to cope and push himself with.
But with being the top running back prospect comes a set of perks. Currently only one of two running backs (and the only one who's currently healthy, for that matter) projected to go in the first round, Gordon could very well see hear his name called by a team in dire need of his services on the first day of the draft.
Currently pegged to make the 17th-overall selection this year are the San Diego Chargers, who could be announcing him as an addition to their franchise if they find themselves unable or unwilling to resign former first-round pick Ryan Mathews this offseason.
It's a scenario Gordon wouldn't mind for several reasons.
"It'd be nice," he said. "It's beautiful out here. The Chargers used to be my favorite team, back when LaDainian Tomlinson was playing. He was my favorite running back.
"It would be really special, but at this point I don't really care where I go play. I just want to get an opportunity to go play on a team."
All 32 players will continue to train until the 2015 NFL Scouting Combine held on Feb. 17-23 in Indianapolis. 
---
---