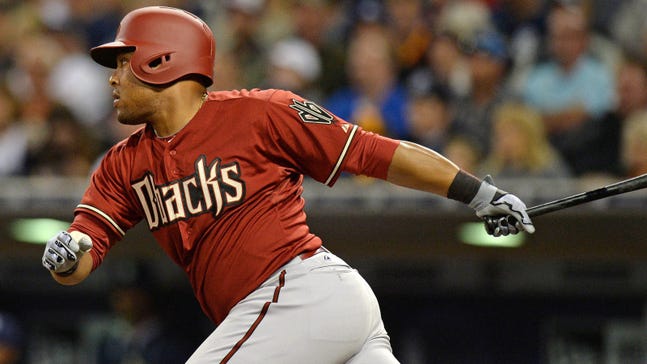 Tomas finding a groove with regular starts
Published
May. 8, 2015 11:18 p.m. ET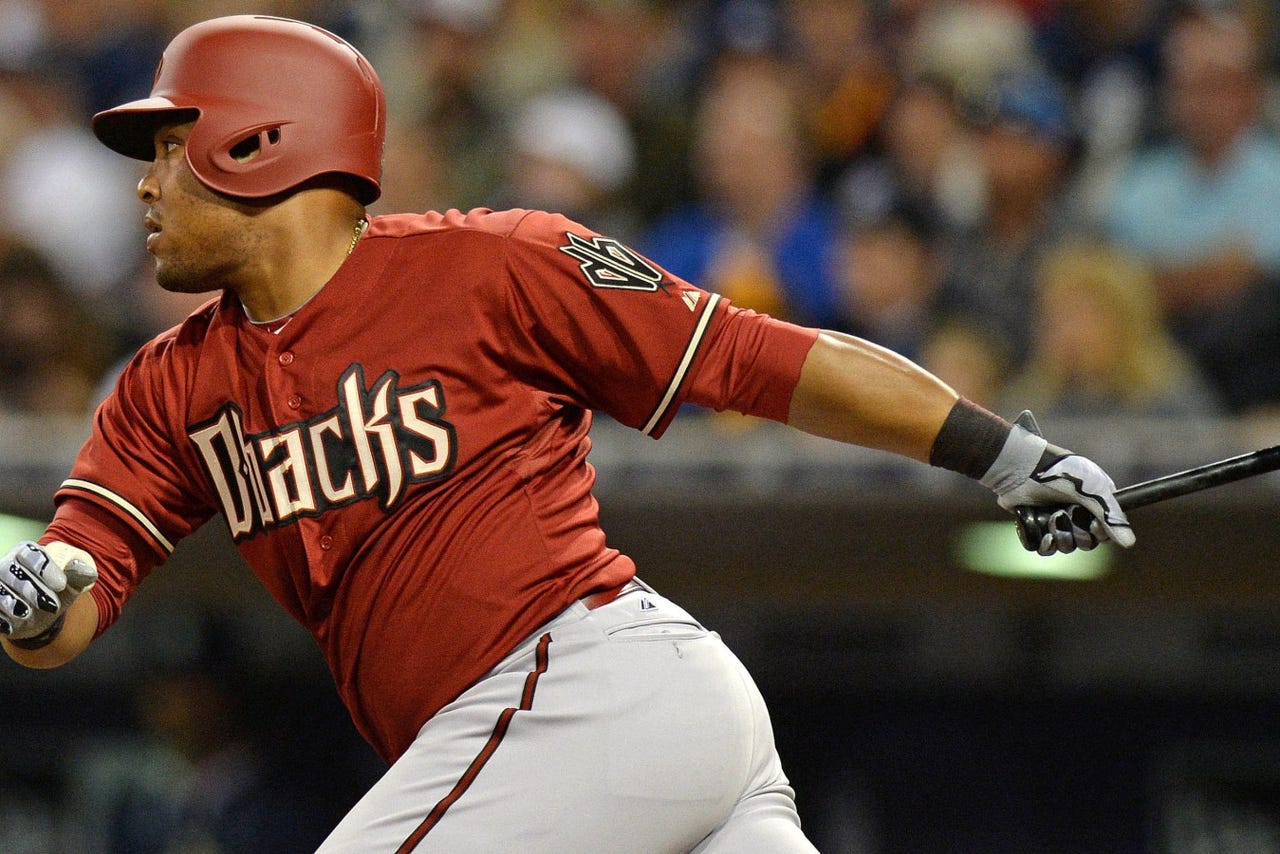 PHOENIX -- It may be easier to understand Yasmany Tomas' relatively sluggish start by considering he spent the seven months before spring training doing, well ...
"Nothing," Tomas said through Diamondbacks coach/interpreter Ariel Prieto.
Not absolutely nothing; Tomas took some fly balls and ground balls and did some hitting after escaping Cuba and landing in the Dominican Republic. But it was nothing like the rigorous work that began when he arrived in Phoenix a few weeks before the start of spring training.
Tomas made a lobbing motion with his arm, as if to describe the pitching he faced during hitting drills in the Dominican. Regaining his timing, naturally, took time.
"That was a long time off. It affected me a lot," Tomas said. "That's why in spring training, I believe I was inconsistent. Some days were good, some days were bad. One of the reasons I was like that was because I haven't played for seven months. I feel a lot better, yes."
Tomas lost 15 pounds since he reported to spring training and he looks friskier. His recent success probably has a lot to do with it. Tomas has made several athletic plays at third base, although the position remains a work in progress, and has shown well at the plate since becoming the regular a few days after Jake Lamb went out with a stress reaction in his left foot.
Tomas is hitting .349 with two doubles, seven RBI and two three-hit games since his first start April 21. He is 6-for-13 with seven RBI with runners in scoring position in the last 10 days. With Lamb maybe three weeks from returning, Tomas is likely to get more regular work there.
"I think he's fresher than he was in spring," D-backs manager Chip Hale said. "When you have some success, you get a little edge to yourself."
Tomas has some success against an old friend and teammate Thursday when he had three hits, two against Padres' right-hander Odrisamer Despaigne. The two were teammates from 2008-12 with the Industriales of Cuba's top division, Serie E. Despaigne is not the same guy he was in Cuba, either, Tomas discovered while watching film of Despaigne before Thursday's 11-0 victory.
"Here he is different," Tomas said. "In Cuba, he was throwing more fastballs. Here, a lot of breaking balls. He didn't throw a cutter back then."
Tomas singled on a curveball in first inning Thursday and singled on a cut fastball in the fifth. He had six hits in his last 11 at-bats entering Friday's game.
Follow Jack Magruder on Twitter
---