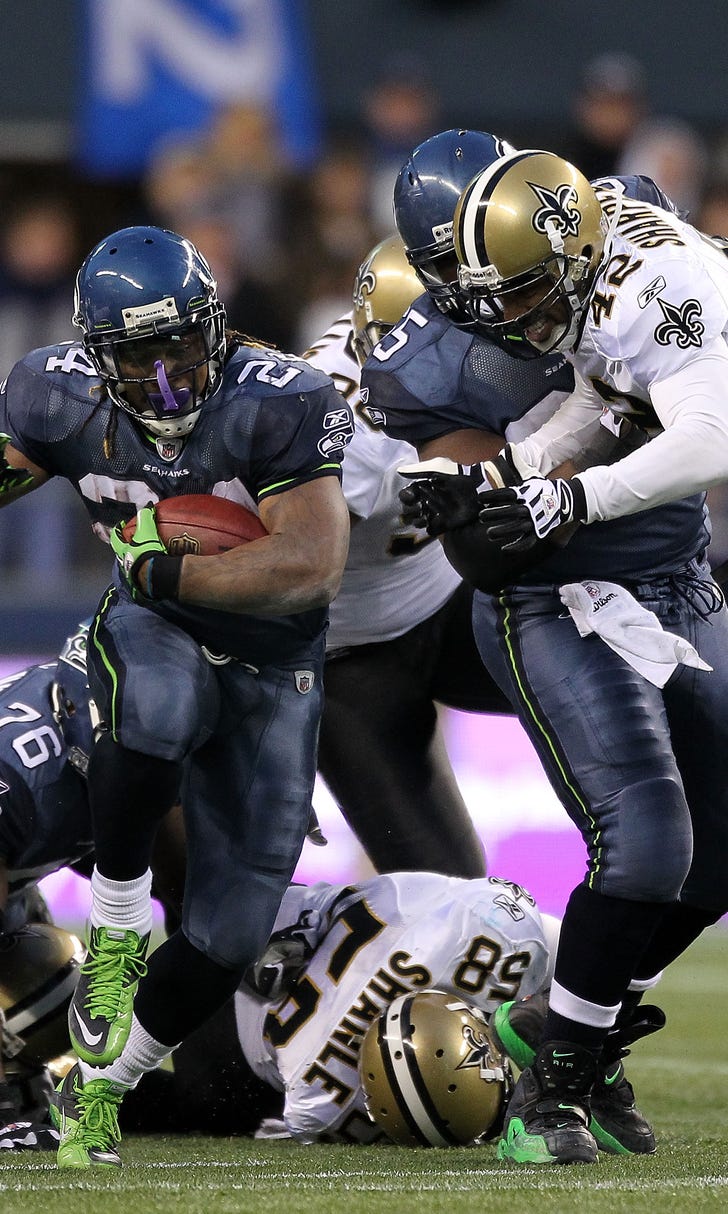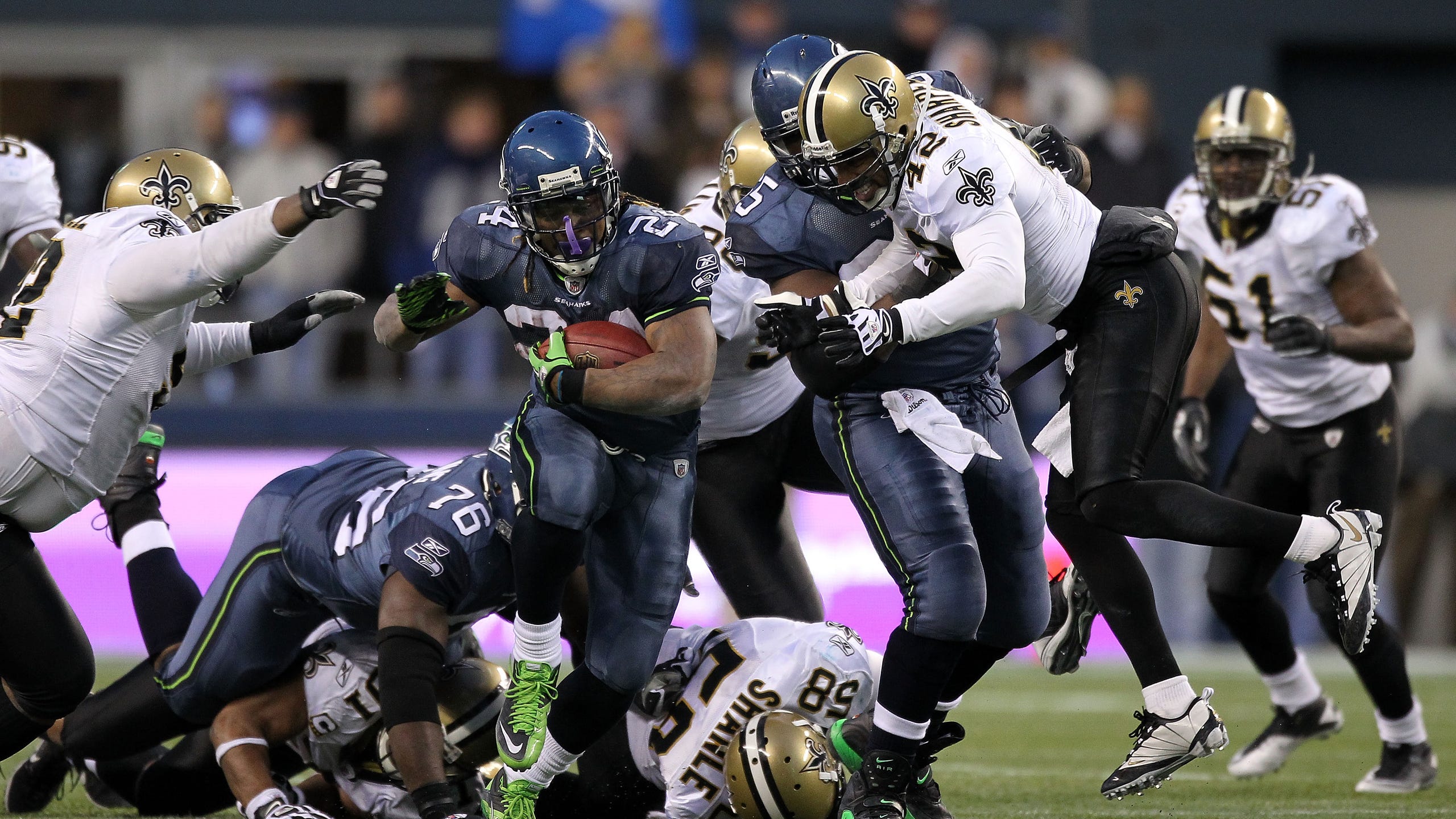 Today marks the 5-year anniversary of Marshawn Lynch's first 'Beast Quake' TD run
BY Brett Smiley • January 8, 2016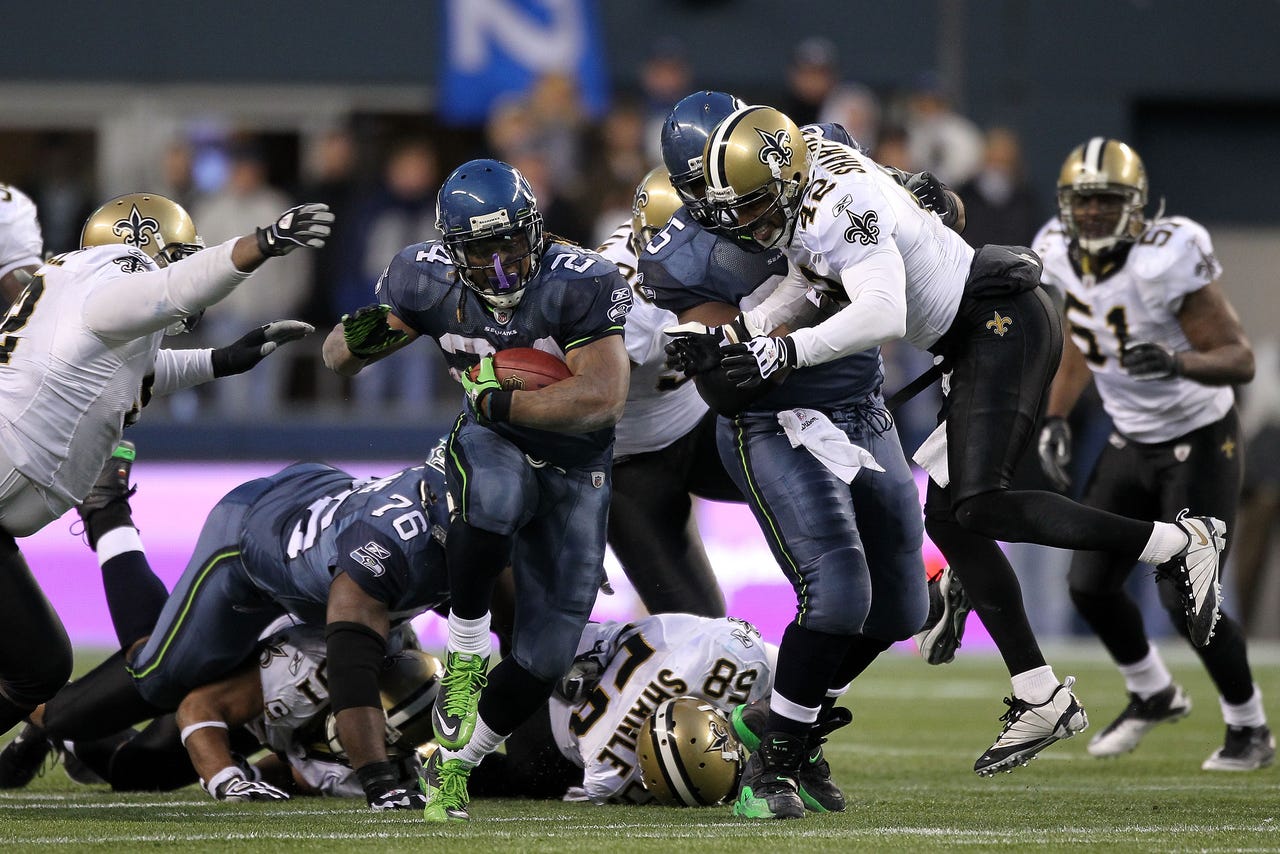 In January 2011, Seattle Seahawks quarterback Russell Wilson was still a junior at Wisconsin. The Seahawks were Matt Hasselbeck's team and the Legion of Boom was in its infancy (Earl Thomas and Kam Chancellor were aboard, but not yet Richard Sherman).
Coming off a 5-11 season, Seattle eked into the playoffs by winning the NFC West with a lowly 7-9 record, where the visiting New Orleans Saints (11-5) were expected to trounce the "undeserving" Wild Card game host on Jan. 8.
The game turned into a full-fledged shootout that saw Drew Brees throw 60 passes, amassing 404 yards, while Hasselbeck tossed four touchdown passes.
The Seahawks held a 34-30 lead late in the fourth quarter when a fella named Marshawn Lynch, traded from the Bills to the Seahawks on Oct. 5, 2010 (for a 2011 fourth-round pick), produced the original BEAST QUAKE 1.0. Please go here to watch the prodigal run, when all the football world saw the dominant start to Beast Mode's career rebirth in Seattle. The 67-yard touchdown run that sent the fans at CenturyLink Stadium (then Qwest Field) into an ear-piercing frenzy is queued up and everything.
And then on Dec. 21, 2014 at the Arizona Cardinals, Lynch ripped off a touchdown in the longest run of his career for Beast Quake 2.0, another tackle-breaking, shifty, stiff-arm-powered 79-yard masterpiece.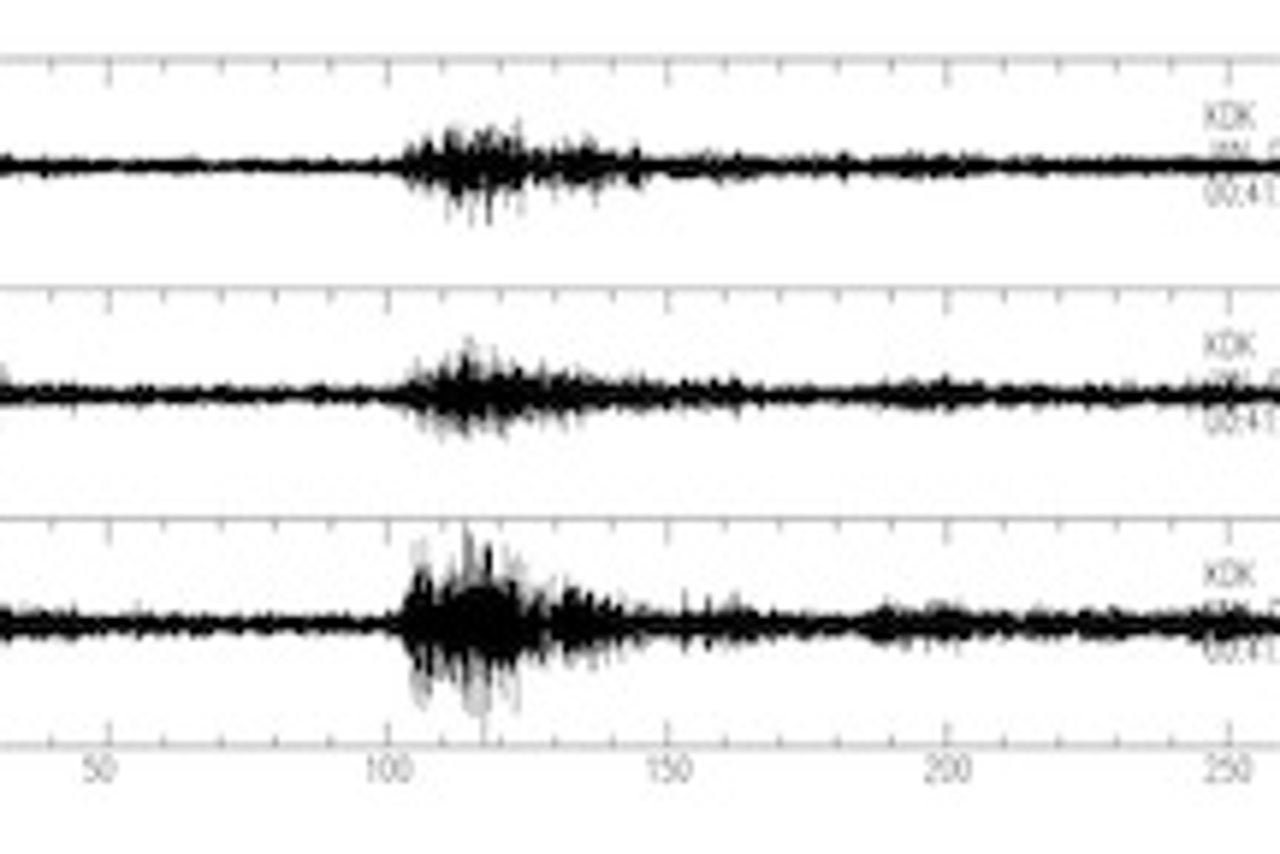 Pacific Northwest Seismic Network
---
---