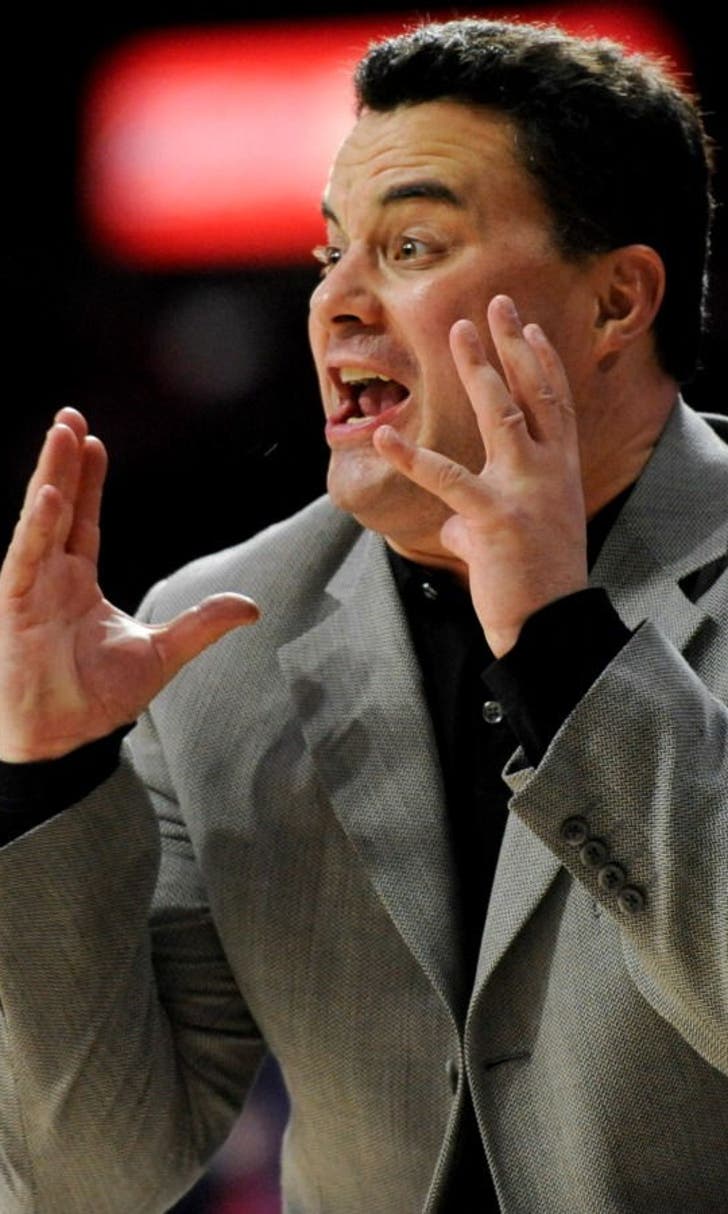 To be great, Arizona has to solve case of disappearing defense
BY foxsports • February 11, 2015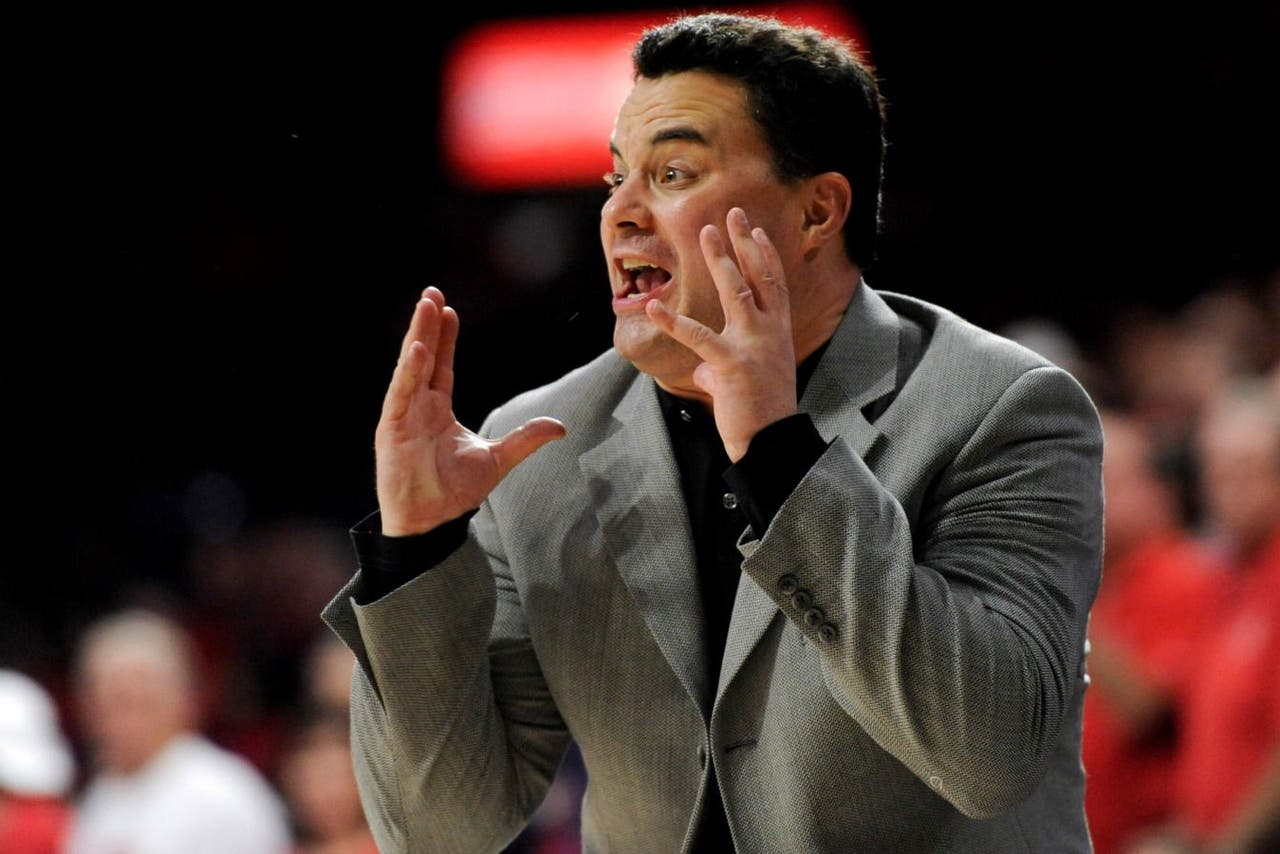 TUCSON, Ariz. -- Arizona, this is your final wake-up call.
That's three losses. That's three hard-to-figure losses. That's three losses to teams that rank no higher than No. 69 in the RPI.
Gathering up the records of the other nine teams in the AP top 10, you can find only one loss to a team rated so poorly in the RPI -- Wisconsin's defeat at No. 125 Rutgers.
Three losses. At UNLV, at Oregon State, at Arizona State. It's true, each opponent absolutely played out of its mind, its best game of the season, against the Wildcats. Upsets happen. Let's not reach for the panic button just because of that. Arizona is 20-3, tied for first in the Pac-12 and ranked No. 7 nationally.
But if you're looking for a reason to worry, it's that there is a disturbing trend in those losses. And it's not us saying it, it's coach Sean Miller.
His team's defense disappeared.
"The fact that we're 20-3, a lot of us feel good about that," he said Monday on his weekly radio show. "But all three losses have come in very, very similar, if not identical, ways. ... What broke? Our defense."
Arizona allowed offensively challenged Oregon State to shoot 64.7 percent in the second half and was out-rebounded by six for the game. The Wildcats let UNLV's Rashad Vaughn and Christian Wood carve them up on isolation plays, and were out-rebounded by 13. Arizona on Saturday allowed ASU to shoot 50 percent.
"We have to be a great defensive team," Miller said. "That's our identity. That's something that is required from our team. We're not going to hit nine 3s in a game. That's not who we are.
"Are we a good offensive team? Yes. But part of that is being able to use our defense to get points. All of those things require teamwork and togetherness."
Arizona has Final Foul talent. That hasn't fundamentally changed. The Wildcats were playing their best basketball of the season before Saturday's loss. There is a month before the start of the Pac-12 tournament, ample time for Miller's team to put into practice the kind of all-the-time defensive effort that is mandatory after the first round of the NCAAs.
The Wildcats have size, perimeter length, a jack-of-all-the-trades defender in Rondae Hollis-Jefferson and a pesky point man in T.J. McConnell. Yes, Arizona misses the lock-down skills of departed Nick Johnson and Aaron Gordon -- which perhaps masked the deficiencies of forward Brandon Ashley in terms of stopping penetration -- but this is still a top-notch defensive team when it's all together.
Miller pointed to three key cases against ASU when it wasn't.
"One time, out of bounds, we called a trap on a ball screen, and we didn't execute the trap. I don't think all five really knew what we were doing," Miller said.
The result: An open look for sharp-shooter Jonathan Gilling, who drained a 3-pointer for a 55-50 lead. "Jonathan Gilling gave us what we deserved," Miller said.
Later, with a 70-66 lead with 2:18 left, ASU was trying to inbound the ball from the sideline. "It's a matter of defending one pass, not fouling and blocking out," Miller said. "And we fouled before the ball is inbounded." Bo Barnes made two free throws for a six-point lead.
"There was another time when we missed a free throw and Arizona State did a great job out outletting the ball and pushing it fast," Miller said. "On our free throw defense, we have two people back. Even with two people back, we didn't bounce out and take away the advance pass. Jonathan Gilling again buried a big three."
That is part of the reason why Miller was howling all afternoon at Wells Fargo Arena.
Arizona's offense shares the blame in the losses to Oregon State and UNLV, but we knew who the Wildcats were going to be offensively. They're more efficient than explosive. They're shooting 49.1 percent and averaging 75.0 points -- nothing wrong with those figures -- but there seems to be times in every key game when the pace slows to a grind and Arizona points are nearly impossible to come by.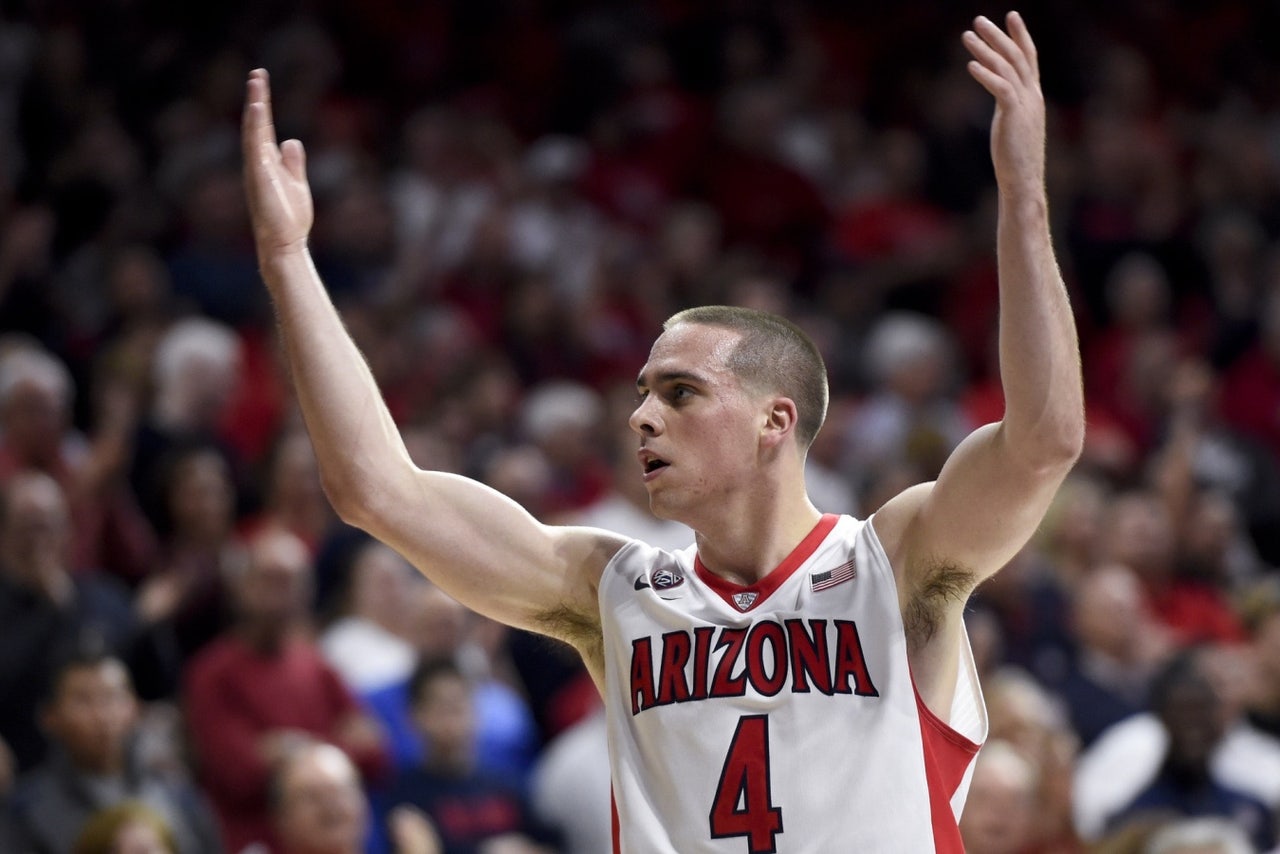 And, so, it all comes back to defense.
Which largely comes around to effort.
Three wake-ups calls should be enough.
"I think we have some guys who can do better than maybe we've shown, whether it's at ASU or earlier against Oregon State," Miller said about stopping opponents off the dribble. "That's the thing. It's about getting better. Improving. Not being the same defender who gets beat in a straight line. Don't be the team that gets beat the same way."
Several weeks from now, the Arizona State game could be a mere footnote. Even Lute Olson's 1994 team lost in Tempe and then went on to the Final Four. Where does Arizona go from here? To go from really good to great -- to potentially emerge from the thick pack all chasing Kentucky -- it's all about defense. It can't disappear.
"Unless we're a great defensive team," Miller said, "we're not going to get to the end of the rainbow."
Follow Anthony Gimino on Twitter
---