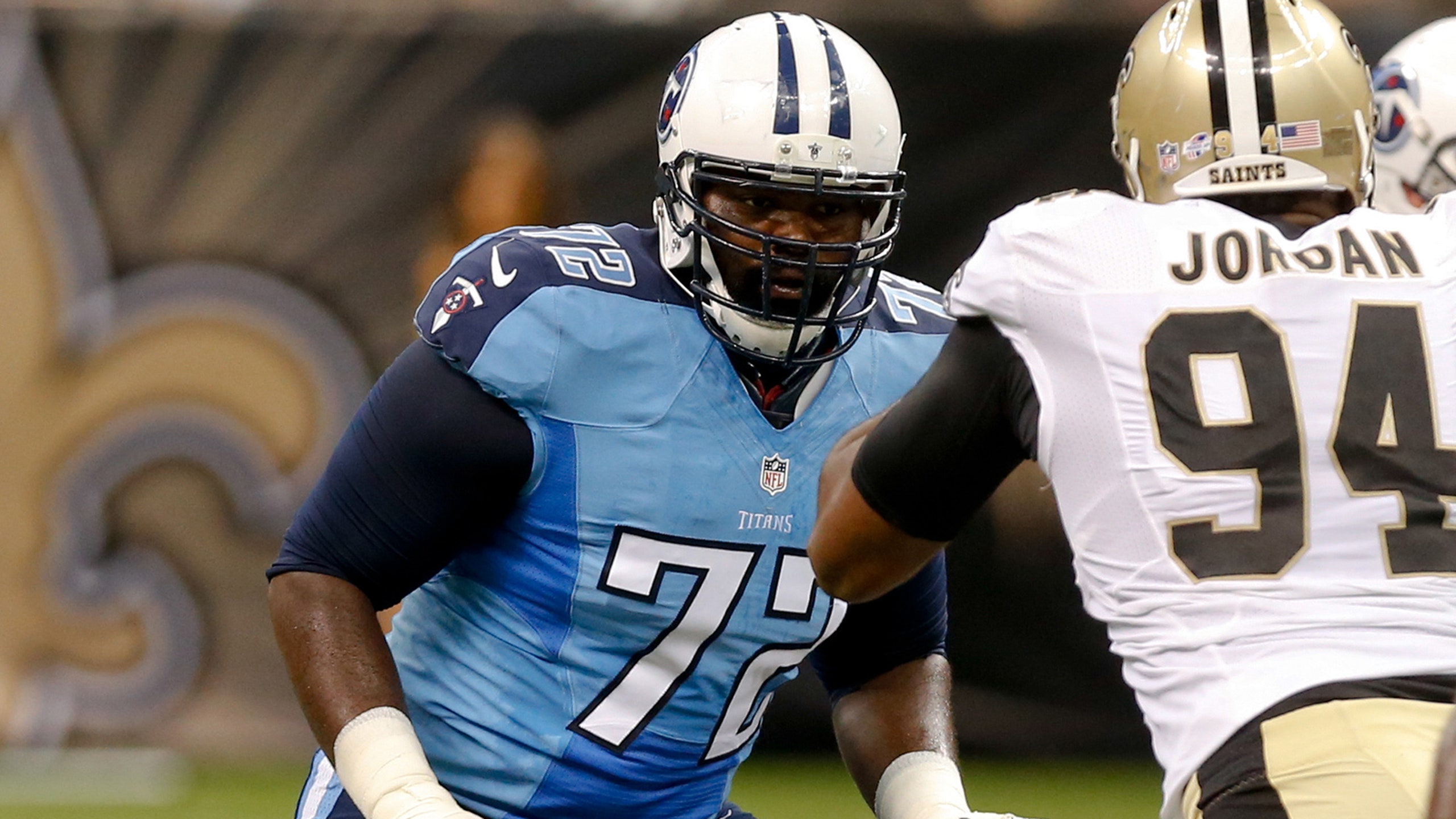 Titans must continue O-line rebuild after releasing Oher
BY foxsports • February 6, 2015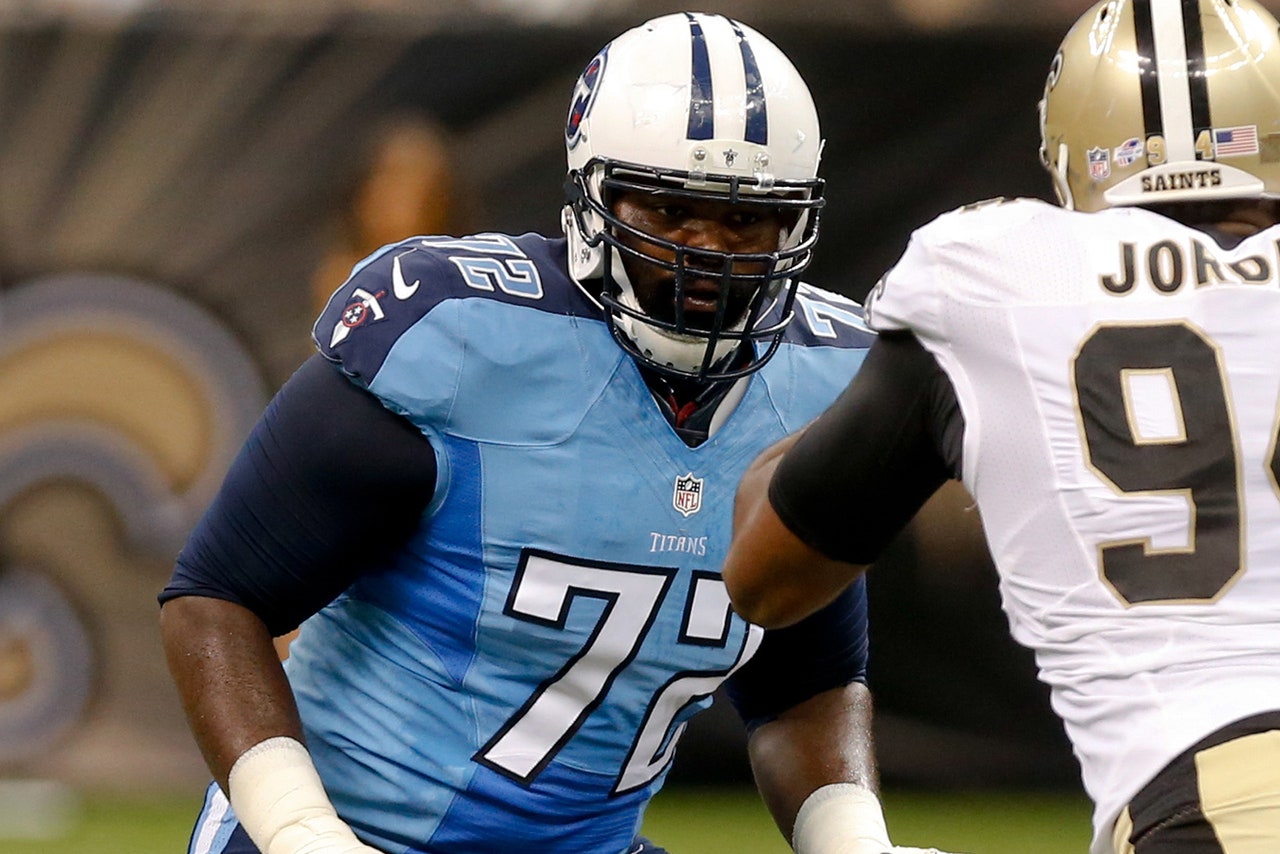 Tennessee's experiment with offensive tackle Michael Oher came to an end on Thursday after the Titans waived the six- year veteran. He signed a four-year, $20-million deal with the team prior to the the 2014 season, but the nature of the contract allowed Tennessee to get out of the deal after one season.
Oher started 11 games at right tackle for the Titans, but had little success. He was placed in injured reserve in December with a toe injury.
In 668 snaps, Oher allowed six sacks, four quarterback hits and 26 hurries. He ranked 75th among the 84 offensive tackles that played enough to qualify for a rating at Pro Football Focus.
His descent happened quickly. Oher ranked 38th among tackles in 2011, 63rd in 2012 and 68th the year prior to signing with Tennessee. That downward trend was likely one of the main reasons the Titans built a solid out clause into his contract.
The Titans had to move quickly to exercise the out, according to Field Yates of ESPN.
With Oher gone, the Titans are stretched thin along the offensive line. Addressing that lack of depth will, once again, be extremely important during the offseason.
Tennessee used its first-round draft pick last season to select tackle Taylor Lewan 11th overall. That was after adding Oher via free agency.
The Titans took an offensive lineman in the first round of their 2013 draft as well. Offensive guard Chance Warmack was the 10th-overall pick. Center Brian Schwenke was added in the fourth round (107).
Guard Andy Levitre was added in the 2013 free-agent class.
Even with the attention Tennessee has given to building its offensive line, the unit isn't in great shape. And Oher's departure -- even though he didn't perform well -- makes matter worse.
Lewan played admirably when he was able, but a Week 12 ankle injury sidelined the rookie for five weeks. Michael Roos, who made five starts at tackle, will be a free agent when the new NFL calendar begins. He's expected to test the open market.
Levitre is under contract through the 2018 season after signing his six-year, $46.8-million deal in 2013. He was ranked by Pro Football Focus as No. 45 among guards, and carried a negative overall grade. There is even a possibility that Levitre could be a cap casualty prior to camp in 2015.
With Warmack and Lewan as building blocks, the Titans could be on the lookout for three starting linemen to begin the 2015 season. Reserves Jamon Meredith, Byron Stingily and Will Svitek all made emergency starts at tackle in the latter portion of the 2014 season, once injuries took their toll.
Center Chris Spencer was a reserve himself until Week 13. Schwenke tore his left MCL in Week 12 against the Eagles, and could miss a portion of the 2015 season. Neither Schwenke nor Spencer played well enough when healthy to be considered a potential lock moving forward.
There were times during the 2014 season when Tennessee's offensive line looked like it was about to put several pieces together. Then injuries decimated the group.
Offseason departures are going to continue to wreak havoc.
The Titans aren't in a position to let starting-level offensive linemen go. But when the talent isn't commensurate with the financial aspect of football -- as was the case with Oher, and may be true with Levitre -- tough decisions must be made.
A now the Titans must continue a full-on offensive line rebuild for the third season in a row.
---
---