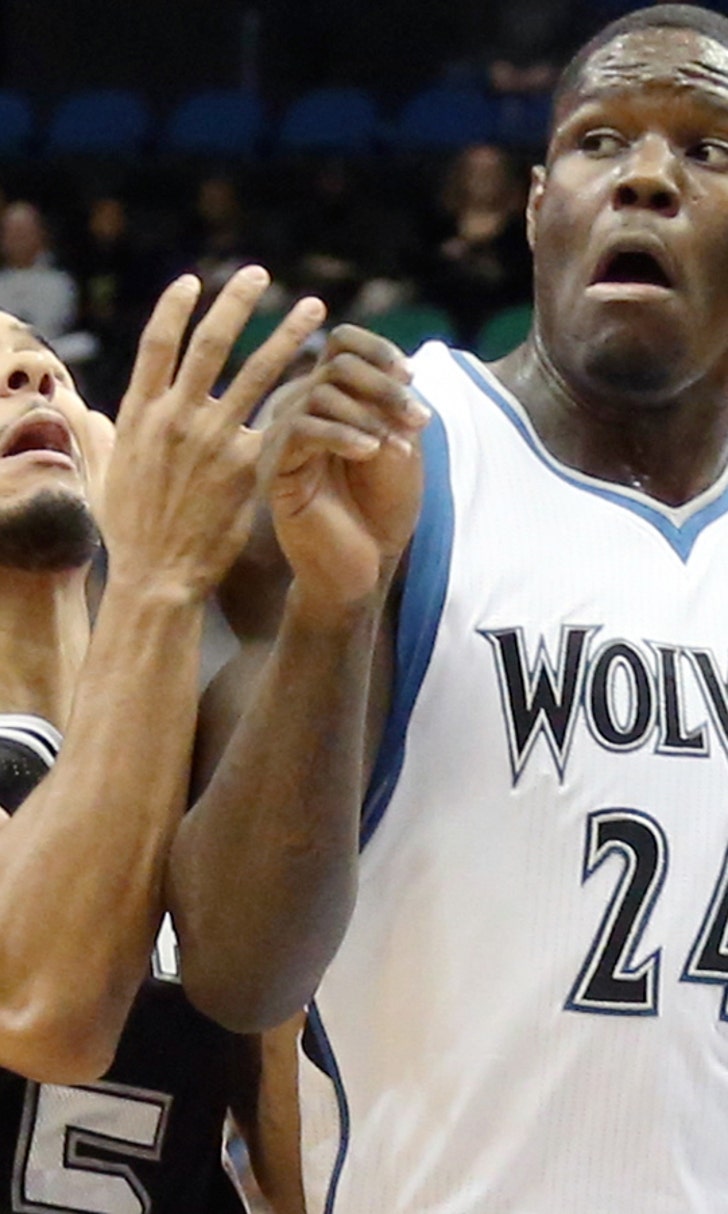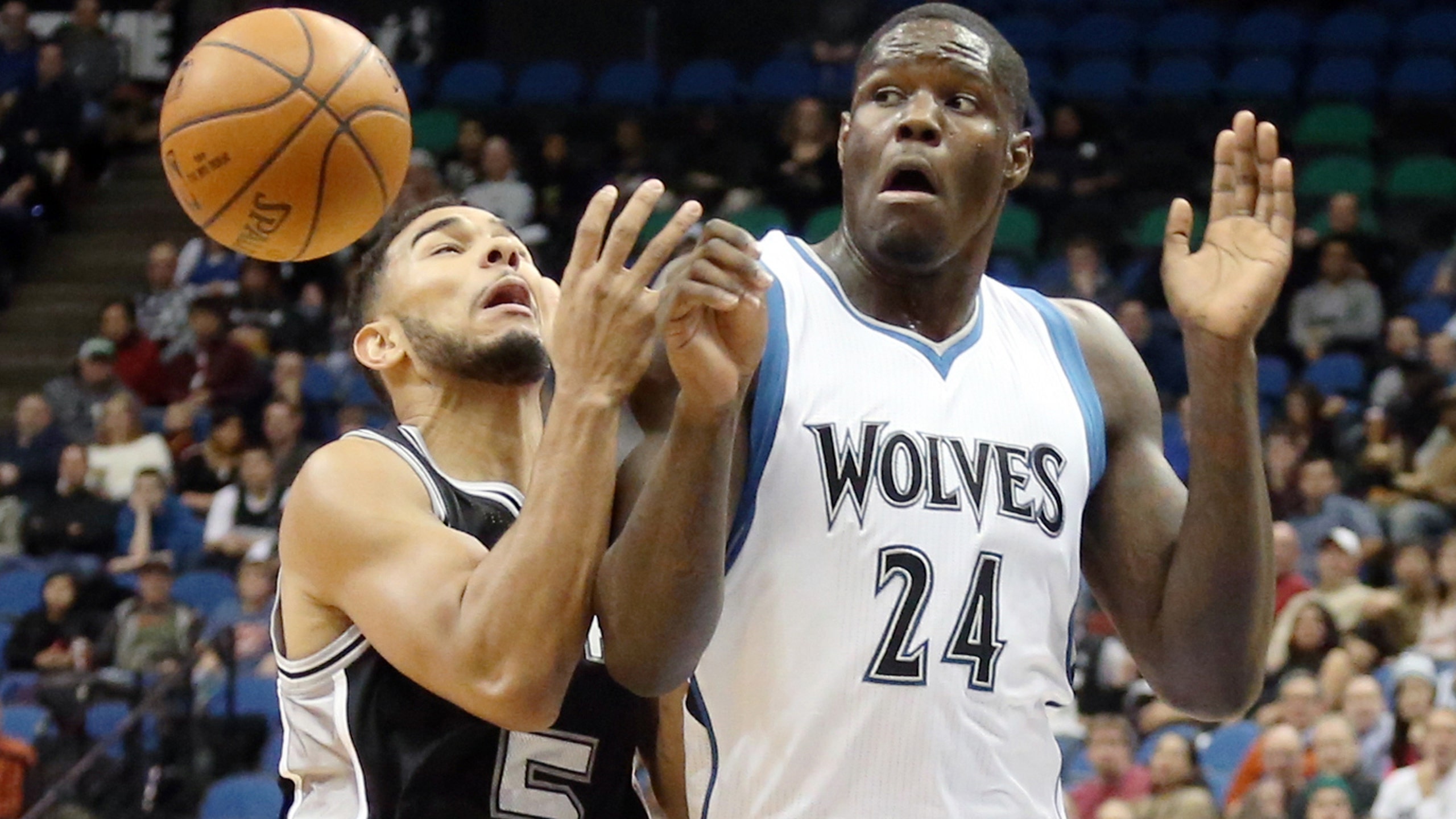 Timberwolves youth no match for champion Spurs
BY foxsports • November 21, 2014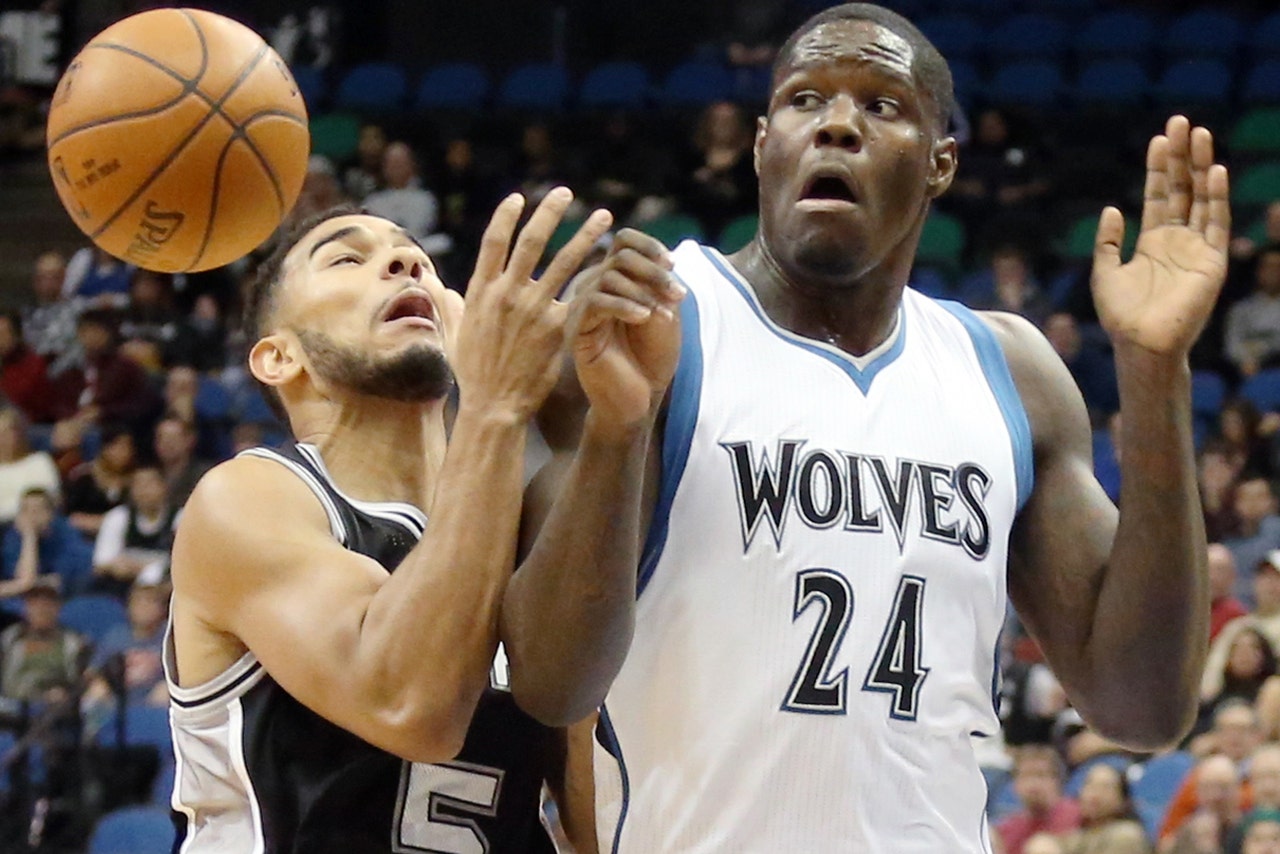 MINNEAPOLIS -- In guiding the San Antonio Spurs to five NBA titles, Gregg Popovich has had the luxury of coaching Hall of Fame talents in Tim Duncan, Tony Parker and Manu Ginobili, among others.
San Antonio is the standard bearer for NBA excellence and the blueprint for building a complete team. Popovich, ever the tactician, knows when he has a matchup he can exploit. Friday against the depleted Minnesota Timberwolves, Popovich felt more sympathy than ruthlessness.
"Obviously it wasn't a fair fight," Popovich stressed to reporters following San Antonio's 121-92 win. "It's hard to compete at this level when you don't have all your guys out there. They're having a tough time with that right now. They did everything they could in spite of that; they hustled, they were aggressive, they had good pace. . . . They tried to play the right way. It wasn't a fair fight."
Minnesota was without four starters after learning guard Kevin Martin broke his right wrist in Tuesday's win against the New York Knicks. The Timberwolves were already without point guard Ricky Rubio, center Nikola Pekovic and forward Thaddeus Young.
Facing the defending champions was a Minnesota squad with three healthy players with more than one season of NBA experience. Anthony Bennett scored a career-high 20 points off the bench, shooting 9 of 14 to lead the Timberwolves.
"We've just got to stick together and stay confident," Bennett said. "It's a long season, a couple bumps on the road, but I'm sure we'll be fine."
A healthy roster would help.
The Timberwolves' 10 active players Friday entered the game with a combined 44,208 career minutes. Duncan, in his 17-year career, had played 43,911 minutes by himself entering Friday.
"They got three guys down there that are Hall of Fame players, right now," Minnesota coach Flip Saunders said. "They came out and they did what they had to do. You hope almost in those situations, some teams they play down to their opponents. That's why they're so good. They don't play down to their opponents. They're going to make their opponents play up to the level that they're playing."
Parker provided the lesson for the young Timberwolves early, scoring 23 points in the first half on the way to a game-high 28 points. With San Antonio surging to a lead of as many as 34 points, Duncan played just under 23 minutes.
Without Rubio, Pekovic, Young and Martin, 19-year-old rookie Andrew Wiggins was the only regular starter in the lineup. Minnesota's youth took its lessons from the veteran Spurs.
"Very rarely do I get beat by 29 and say we did some good things," Saunders said. "But we actually did some good things. The thing with San Antonio, every mistake you make they capitalize on it. And they really, really punish you."
Wiggins tried to make up for his missing teammates with another big third-quarter effort. Wiggins was 1-of-3 shooting in the first half with five points. Wiggins exerted himself in the third and was 4 of 9 for nine points in the third quarter alone.
Saunders had a message for his prized rookie, the league's No. 1 pick in the draft this year, as he sat down near the end of the third quarter.
"I just told him we're going to get him back and he has to play with that aggressiveness all the time," Saunders said. "He was exhausted when we took him out and I said he's got to be able to play and 'we've got to get you to where you can play at that level for a long period of time.'"
Wiggins went scoreless in the fourth.
"The biggest thing with Wigg, we got him going because we had to call plays for him," Saunders said. "His next step is he's got to find ways over the course of a game to generate that himself. It can't just be where we have to call a play and he thinks, 'Well this play's for me now I got to score.' Because to be a good team, that's not how you have to play. You got to play where you find your spots, you find your shots, you find your aggressiveness over the course of the game."
Follow Brian Hall on Twitter
---