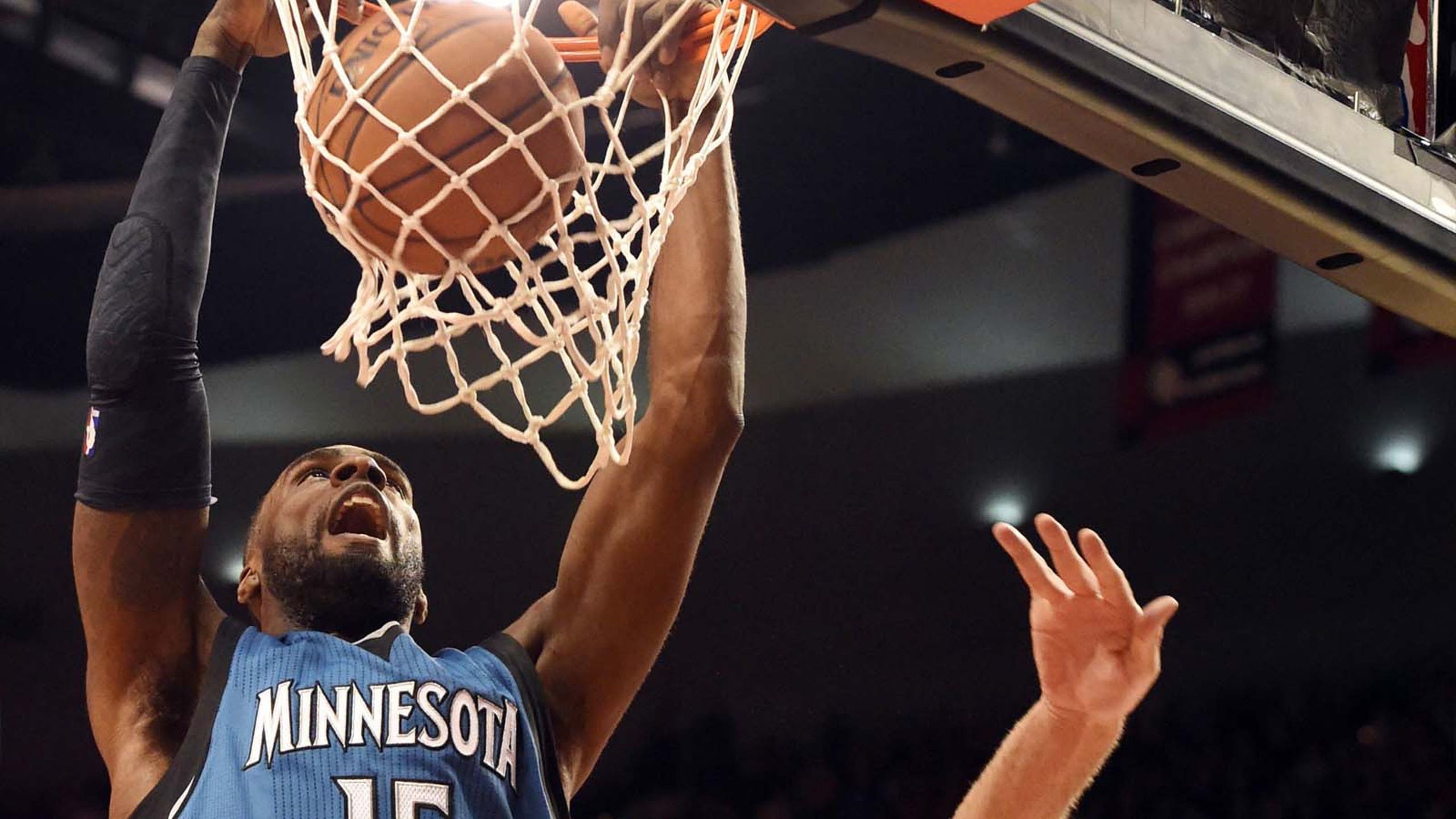 Timberwolves vs. Trailblazers preview
BY foxsports • December 10, 2014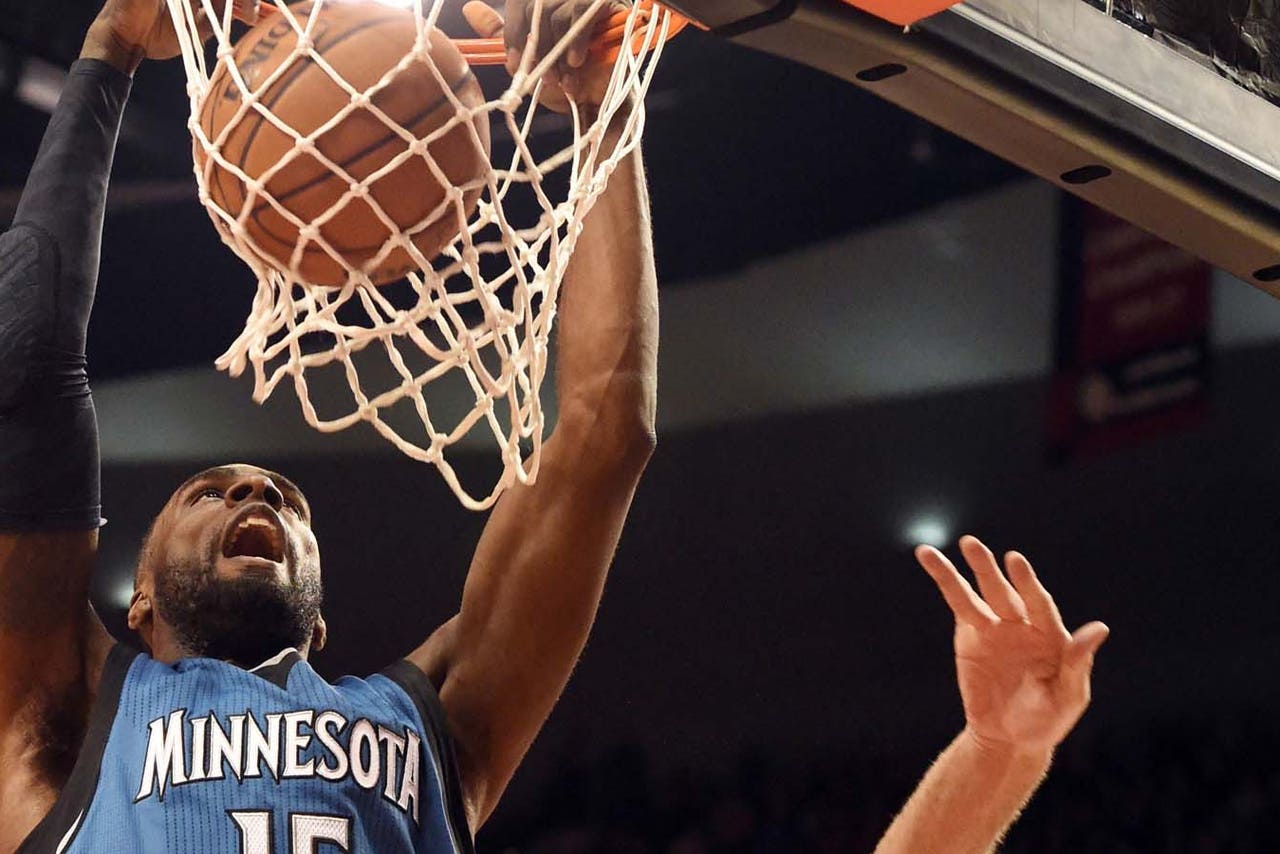 The Portland Trail Blazers are closing in on the longest road winning streak in franchise history, and visiting a Minnesota Timberwolves team that has dropped six straight both at home and overall isn't likely to slow them down.
The Trail Blazers can move within one win of a nearly 24-year-old team record Wednesday night by continuing their dominance of the last-place Timberwolves.
Portland (17-4) sits atop the Northwest Division following a 14-1 overall stretch that includes a seven-game winning streak away from home. The Blazers haven't had a longer run on the road since a franchise-record nine-game streak March 20-April 10, 1991.
LaMarcus Aldridge scored 23 points Tuesday to help Portland improve to 2-0 on its five-game trip with a 98-86 victory at Detroit. Aldridge moved into sole possession of second place on the team's scoring list. His 11,347 career points are 17 more than Terry Porter, but still 6,693 shy of Hall of Famer Clyde Drexler.
"Right now, I'm just focused on getting these wins on the road," said Aldridge, who is averaging 28.7 points and 11.0 rebounds in the past three road games. "This has been one of our tougher road trips, and the next one is tough as well."
History indicates otherwise for Portland, which has won 25 of the previous 28 meetings with the Timberwolves (4-16), including 11 of 13 in Minneapolis.
Aldridge had 26 points and 15 boards in a 107-93 home win Nov. 30 that bumped Portland's scoring average to 108.9 over its last 10 against the Wolves. Wesley Matthews, who had 19 points Tuesday, is averaging 22.4 over his past seven visits to Minnesota.
The Blazers are scoring 107.0 points per game during the road streak, while Minnesota is giving up an average of 109.7 during its overall six-game slide.
The Wolves sit at the bottom of the Western Conference and have been outscored by an average of 14.7 points during the skid.
They enter this contest coming off one of their worst performances of the season, shooting 36.0 percent - including 2 of 11 from beyond the arc - and finishing with 19 turnovers in Monday's 102-86 loss to Golden State.
The woes can be traced in part to an injury list that includes Ricky Rubio (ankle), Kevin Martin (wrist), Nikola Pekovic (wrist), Ronny Turiaf (hip) and Mo Williams (back).
Williams may soon return, but Rubio and Pekovic could be out for four more weeks.
"Now we're looking at a situation where we might be going into a rebuild, which changes the dynamics of everything," coach Flip Saunders told the team's official website. "... It's not pleasant for anybody ... But sometimes you're forced to do things that you don't plan on doing."
Andrew Wiggins is looking to build on his 21 points, six rebounds and four assists against the Warriors. The rookie forward was averaging 8.7 points on 32.3 percent shooting over the previous six games. That includes scoring just seven at Portland last month.
Shabazz Muhammad had a career-high 28 points in that meeting and is averaging 17.3 in the past six games.
---