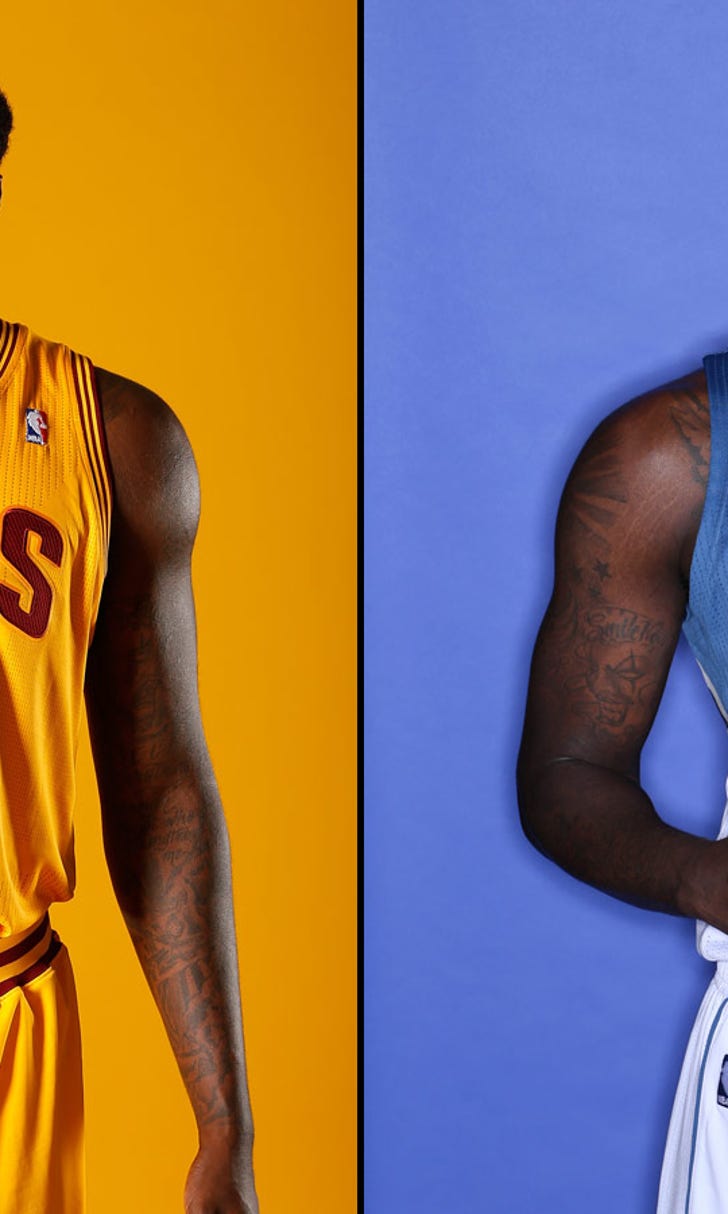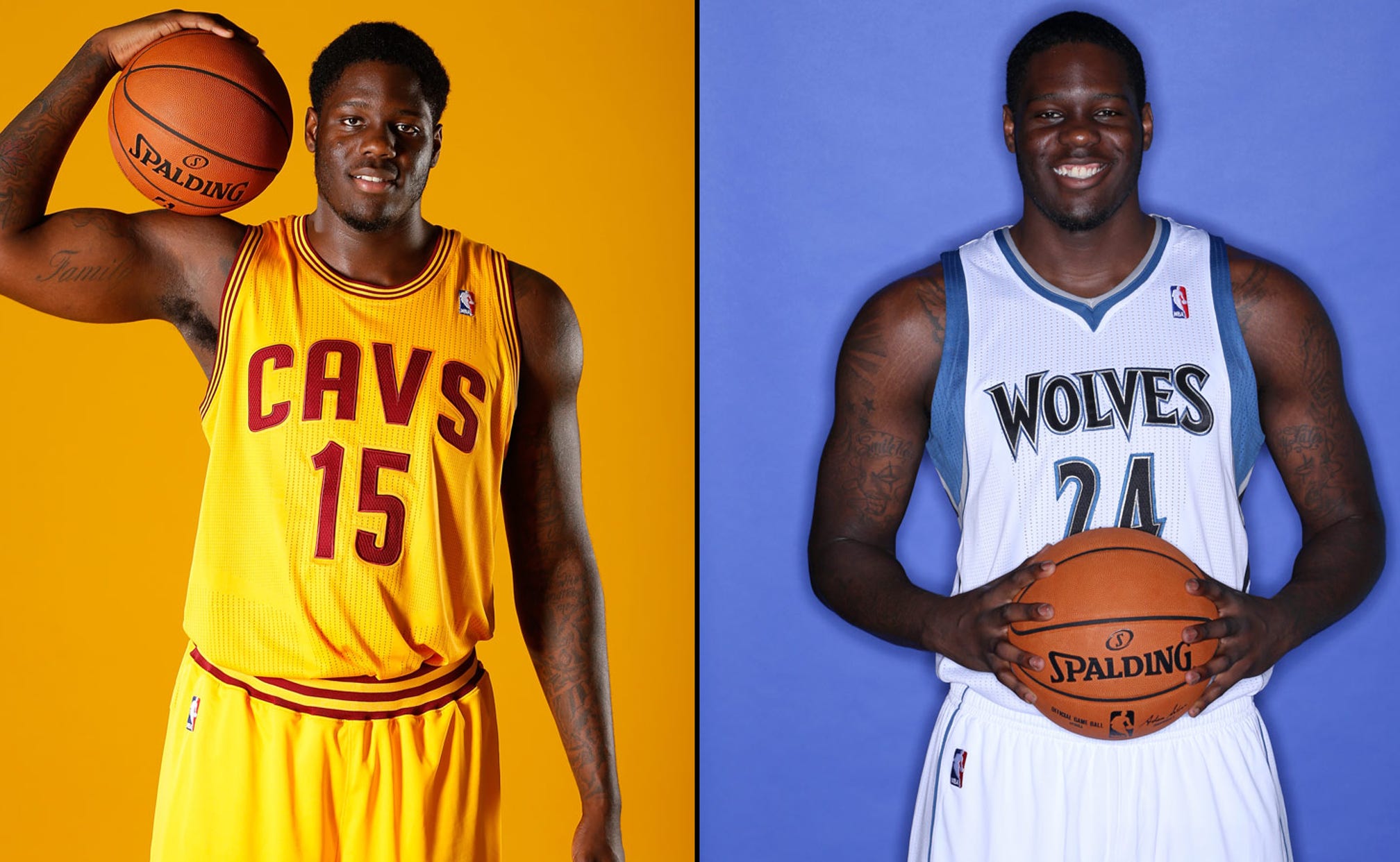 Timberwolves trio went through weeks of hell with Navy SEAL trainer
BY foxsports • September 30, 2014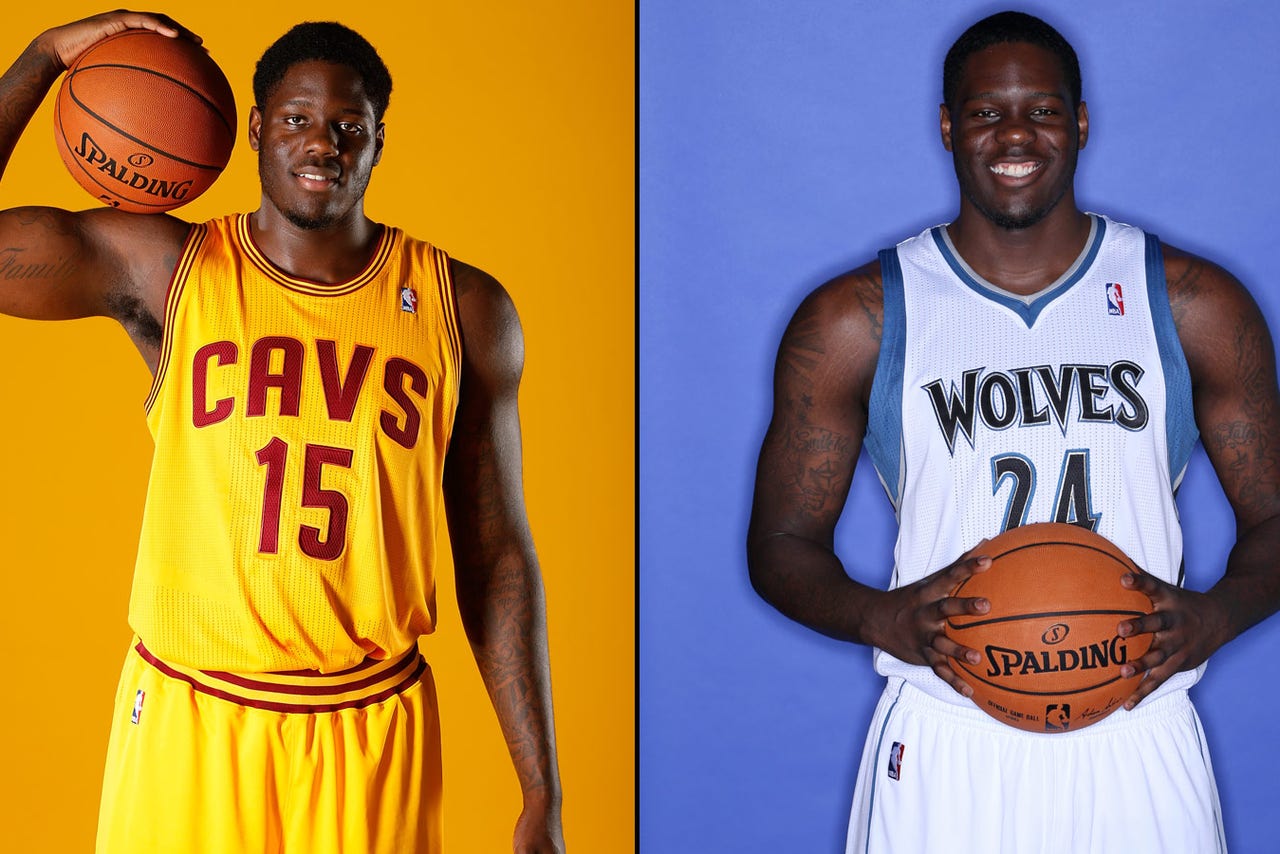 The children are slipping down Shabazz Muhammad's back, inches away from falling into a pit of whitewater rapids and fire.
As Muhammad gropes for another handhold, his entire weight and an additional 100 pounds of helpless youth suspended above the perils below, he falters. A pair of guiding hands help steady him but only for a moment. Regaining his balance and summoning some interior-laden surge of strength, he climbs his way to safety while the kids on his back remain unharmed.
Dressed in his trademark black hoodie, shorts and Columbia boots, Frank Matrisciano nods his approval from behind dark shades.
The imaginative exercise is over. "Save the kids" the acclaimed, San Francisco-based athletic trainer and mild psychopath calls it.
The rapids and fire were sand. The obstacle, a twisted type of playground near the Santa Monica Pier. The kids, a weight vest like the 84-pound one Matrisciano himself straps on most mornings before running 10 miles.
"If they can do this," Matrisciano told FOXSportsNorth.com in a phone interview, "they can do anything."
Some members of Minnesota's revamped roster, including Corey Brewer and Kevin Martin, worked with their longstanding trainers again this offseason. Center Gorgui Dieng spent much of his time in Minneapolis working out at the University of Minnesota. Nikola Pekovic was limited to the elliptical and the pool while recovering from an Achilles' injury.
Muhammad, Anthony Bennett and Ronny Turiaf, though, took a trip to hell.
And they came back looking like this.
Matrisciano's famed "chameleon training" -- a series of unconventional, physically and mentally taxing evolutions geared toward adaptation and overcoming -- has transformed the bodies of Blake Griffin, Zach Randolph, Aaron Afflalo, Gilbert Arenas, Navy SEALs, triathletes, wartime boxers and even pregnant women (with an altered regimen, of course). His reputation is translucent in NBA circles, his mystique burgeoned by the fact he doesn't recruit athletes -- "they come to me" -- and dresses like a modern-day urban ninja when meeting face-to-face with the media.
Trainees past have called him Crazy Frank and Hell's Trainer. Muhammad and friends learned quickly to call him Sir.
"He'll tell us to do 200 pushups in the sand," Muhammad said Monday at the team's media day, Bennett seated next to him and nodding vehemently in agreement. "And you're like, 'What?' And he's like, 'Yes.'
"It's mental."
Said Bennett: "It's just crazy, some of the things he told us to do. But once you push through it, the sky's the limit."
Seven out of 10 people who commit to training with Mastriciano quit early, he says. "I'll have athletes show up and tell me 'Frank, I'm the hardest worker there is,' " he said.
"They left after 11 minutes."
Not the Timberwolves he worked with starting in mid-August, though. Muhammad and Turiaf spent five weeks traversing the Los Angeles area's beaches, parks and sand hills, and Bennett joined them for two weeks and returned for a final week shortly before camp.
During lackluster rookie seasons, 2013 first-round picks Bennett (first overall) and Muhammad (14th) were given raps as less-than-exemplary workers. Bennett struggled with asthma and sleep apnea that affected his conditioning. Muhammad was a tenacious practice player but appeared in just 37 games and averaged 7.8 minutes a contest.
Their personal guide through the athletic-training underworld scoffed at the notion that either second-year pro lacked ethic or want-to.
"For people to say these guys don't work hard," Matrisciano said, "it's bull****."
According to Matrisciano, injury-prone Turiaf is leaner than he's been his entire NBA career. "It was hard, but it was definitely fun to be able to push the plateau that I thought I had to surpass that each and every practice," said Turiaf, who missed 51 games last season due to injuries.
That's the idea behind Matrisciano's several-week workout sprees. They increase in intensity daily, constantly confusing athletes' muscle memory and tying their brains in equally convoluted knots.
Runs up and down the Santa Monica Stairs with 20-pound medicine balls in tow. Sprints on the beach with 50-pound weights strapped on their backs or pails full of sand in their hands. Sand-hill climbs with harnesses being tugged from behind. An outdoor adult gym with crawling pipes, ropes and iron bars for pushups, pull-ups and workouts like "save the kids." Sometimes, Matrisciano dons cords and has players drag him across the beach for 50 yards.
The Timberwolves Trio, as Matrisciano affectionately calls them, made it through a slew of two-a-day workouts -- first thing in the morning, eat, nap, go again.
"It's regular, second-grade playground stuff," Matrisciano said. "A chameleon adapts to his environment and survives. This training gets you ready for anything in life."
Muhammad dropped 20 pounds and now weighs 225. He showed it off in the Wolves' camp-commencing "Dunks After Dark" event, flying up and down the floor with more ease and throwing down several dunks, including a rim-rocking one over Ricky Rubio during the scrimmage portion of the evening.
"This is probably the best I've felt in my entire basketball career," said Muhammad, who spent a year at UCLA before entering last year's draft. "I already see it in my explosiveness. I mean, I'm a guy who likes to jump, and I'm more explosive. I'm a lot quicker with my first step; I can really feel it."
In addition to having his tonsils and adenoids removed to help him sleep and breathe better, Bennett lost about 10 pounds and is down to 245. Even since summer league play in Las Vegas, he and Muhammad are noticeably leaner and more chiseled than ever.
"My body feels great," said Bennett, who averaged 4.2 points, two rebounds and 12.8 minutes in 52 appearances as a rookie with the Cavaliers. "I'm in as good condition as I can be."
Matrisciano stresses nutrition, too, telling those under his tutelage to eat "like robots."
"You can't do my training and then go have 18 hamburgers," he said. "If you eat crap, whatever we did this week, you wasted for 10 seconds on your taste buds."
Wolves general manager Milt Newton, a longtime friend of Matrisciano's, even spent a few days out west participating in some of the training.
"I can't say enough about what these guys have done," Matrisciano said. "This is where these guys are special in my eyes. They're hungry, but they recognize what they need to do to really get their careers to where they want them."
Muhammad says he plans to go back to Matrisciano next summer. Bennett, too. That'd be just fine with Newton and Saunders, who knew Matrisciano via his connection with New Jersey childhood friend Dan Grunfeld, the son of Wizards president Ernie Grunfeld, who used to employ Saunders as a coach and Newton as a personnel chief.
Saunders flipped on the television Sunday night and happened across a Navy SEAL talking about the training he and his fellow soldiers went through. The serviceman called the preparation "90 percent mental and 10 percent physical," Saunders said.
"Our game is 90 percent mental and 10 percent physical," said Saunders, who plans to use a more up-tempo style in his first year back on the bench -- the kind Muhammad and Bennett are better suited for after shedding some pounds and upping their conditioning. "And so if your players can get that mental toughness, that's when you have the ability to win close games down the stretch.
"I'm anxious as anything to see what translates for them in their hard work."
Follow Phil Ervin on Twitter
---
---