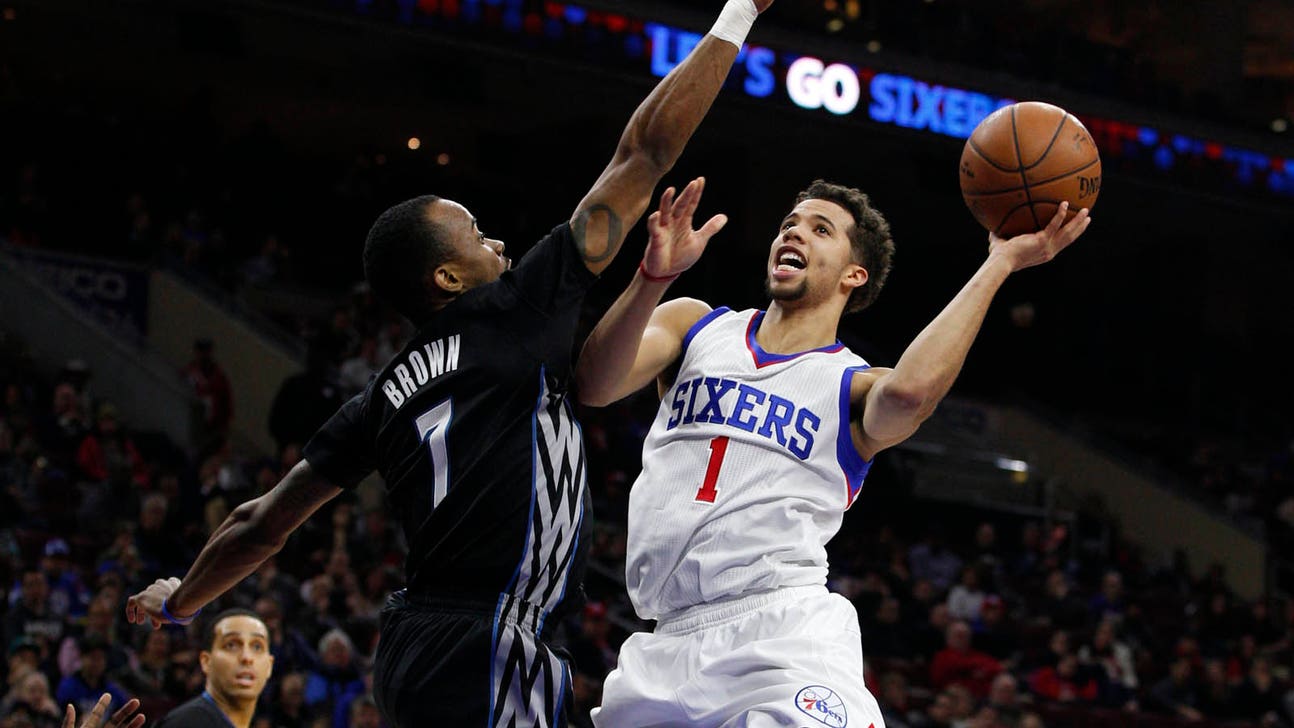 Timberwolves fall short of consecutive wins, lose to 76ers
Published
Jan. 30, 2015 9:48 p.m. ET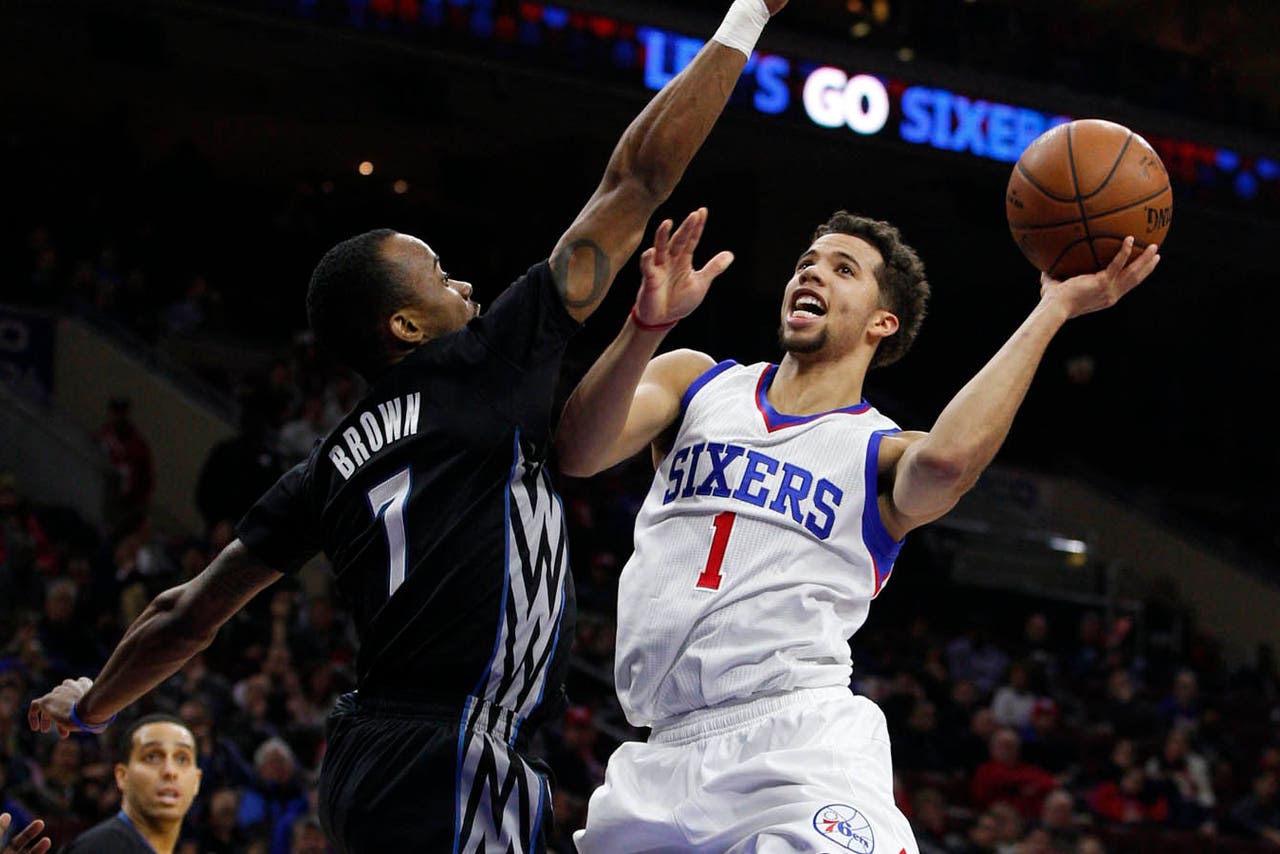 PHILADELPHIA (AP) -- No dubious record for the Philadelphia 76ers this season. Michael Carter-Williams saw to that.
Carter-Williams had a triple-double with 17 points, 10 rebounds and 10 assists to lead Philadelphia to a 103-94 victory over the Minnesota Timberwolves on Friday night in a matchup of two of the league's bottom dwellers.
Philadelphia improved to 10-37, assuring the 76ers that they wouldn't match the 1972-73 team that set the NBA mark for worst record at 9-73.
Luc Mbah a Moute had a team-high 18 points, and Nerlens Noel and Robert Covington chipped in 14 apiece for the 76ers, who won consecutive games for the third time this season while snapping a streak of 23 straight games without reaching 100 points.
"I think I've relaxed a little bit," said Carter-Williams, who tied Rajon Rondo for the league lead with his third triple-double this season. "When we start getting into a little bit of trouble or the other team starts going on a little bit of a run, I'm keeping my composure a little bit more. I'm not trying to do it all myself and I kind of let things happen rather than trying to force it a little bit."
The Sixers started the season 0-17, earning their first win of the season against the Timberwolves on Dec. 3.
"I just feel like (Carter-Williams) is playing so much more at peace within himself, and I think the group is doing the same," Philadelphia coach Brett Brown said. "And, collectively, it produces some decent performances."
Kevin Martin had 19 points in his second game back after missing 34 due to a fractured right wrist to lead the Timberwolves, who were trying to win consecutive games for the first time this season.
"We didn't play with enough of a sense of urgency," Timberwolves coach Flip Saunders said. "That's what's disappointing."
Philadelphia used a 10-1 run to start the fourth quarter, capped by Covington's 3-pointer from the right baseline with 8 minutes, 20 seconds remaining, to take its largest lead, 88-78.
Minnesota committed five of its 21 turnovers during the pivotal stretch.
The Timberwolves responded with seven straight points, five of which came from Andrew Wiggins, to pull within 88-85 on Martin's 17-footer with 6:45 left. But Minnesota wouldn't get closer the rest of the way in a forgettable fourth quarter in which they shot 7 for 21 while committing nine turnovers.
Brown addressed Philadelphia's defense at halftime after giving up 59 points in the opening half.
"We need to turn this into a fistfight," Brown said. "We need to make this physical. We need to block some shots. We need to get in lanes and get some steals."
The loss got the Timberwolves closer to the greatest chance of winning the NBA lottery for the right to pick first in the draft, dropping to a league-worst 8-38.
"Nobody wants to be last," Minnesota's Nikola Pekovic said. "Everybody wants to win games. I think that's why you play sports because you want to win. You can work in an office and have a regular job and go finish your paperwork and go home. You don't have to win anything. We like to compete. We're born competitors. I still believe in this team and have lots of pride to show."
---