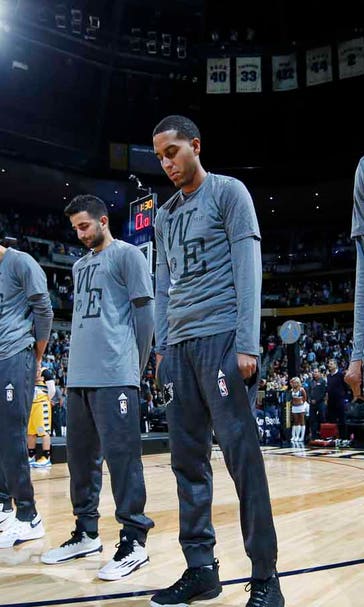 Timberwolves at Trail Blazers preview
November 2, 2015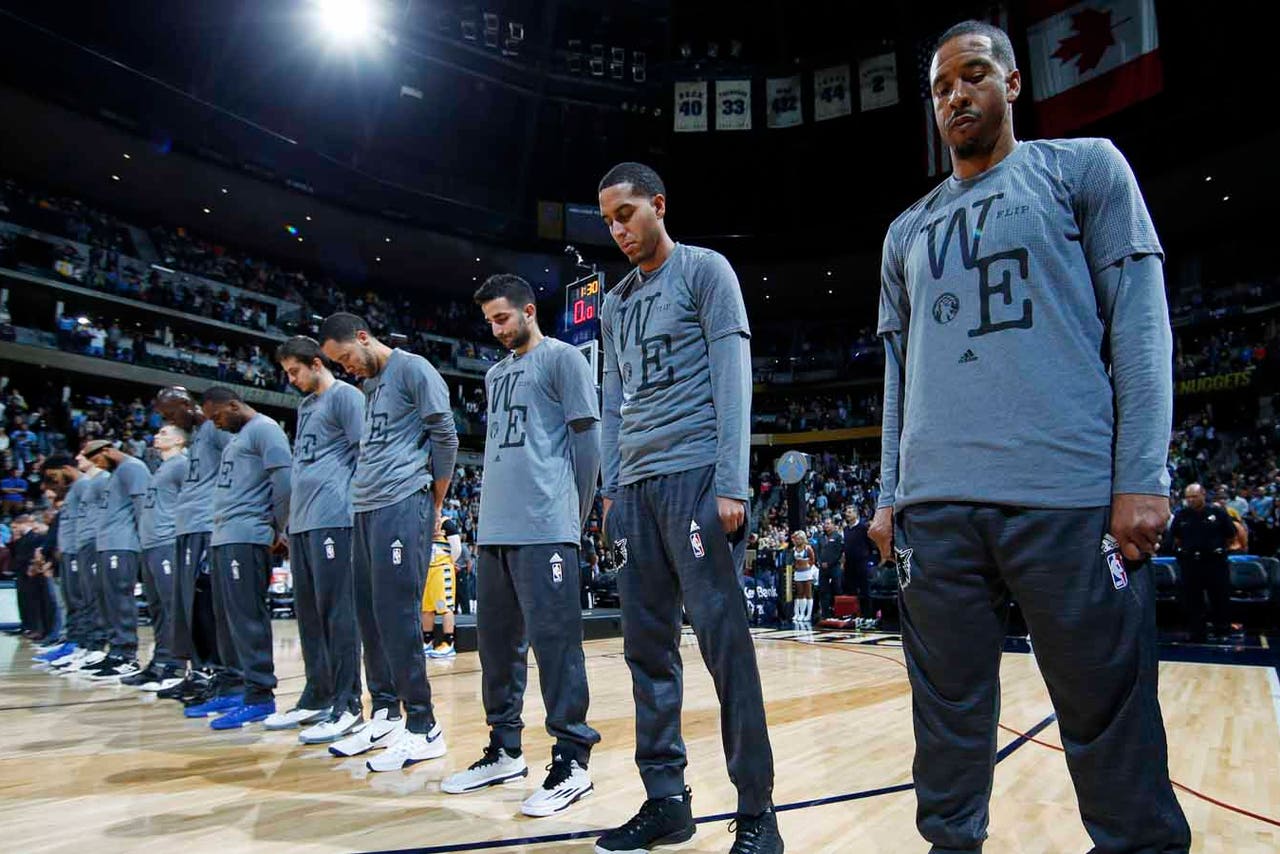 It hasn't taken long for Karl-Anthony Towns to provide a significant boost to the grief-laden Minnesota Timberwolves and show why he was worthy of the No. 1 overall pick.
In what will be an emotional home opener, Towns will try to lift the Timberwolves to their second 3-0 start in three seasons Monday night against the revamped Portland Trail Blazers.
Towns had 28 points on 11-of-19 shooting, 14 rebounds and four blocks in leading Minnesota to a 95-78 win over Denver on Friday. He had 14 points while making 6 of 10 shots and 12 rebounds in his NBA debut, a 112-111 victory over the Los Angeles Lakers on Wednesday.
"I'm really happy because it has been a tough week for us," interim coach Sam Mitchell said. "Our guys have worked extremely hard and should be proud."
After its 2-0 start, the team headed back for Flip Saunders' memorial service Saturday in Minnesota. The Timberwolves coach and team president passed away Oct. 25 after a battle with cancer, and the franchise will hold a tribute to him before Monday's game.
The players will also wear a patch honoring Saunders on their uniform beginning with the matchup against Portland (1-2).
"(The patch) will mean a lot. It means a lot because it's just the unity," Towns said. "He's the one who brought almost all of us in here. He's the one who has taken this organization to another level."
Minnesota will try to cap off the night with a victory over a Portland team that has just one starter on its roster from last season, Damian Lillard. LaMarcus Aldridge (San Antonio), Wesley Matthews (Dallas) and Robin Lopez (New York) exited via free agency while Nicolas Batum was traded to Charlotte in June.
One of the players the Blazers acquired in that deal, guard Gerald Henderson, is recovering from hip surgery and has yet to play. Minnesota starting center Nikola Pekovic (Achilles) has also been out.
C.J. McCollum stepped up to score a career-high 37 points in Portland's season-opening win against New Orleans on Wednesday but has a combined 31 in the past two games while missing 24 of 37 shots, including 10 of 13 from 3-point range.
Lillard tallied a combined 47 points in a home-and-home series with Phoenix but no other teammate had more than 16 points in either loss. He had 23 points and eight assists in a 101-90 home defeat Saturday.
"We haven't been playing together that long, especially in real game situations," Lillard said. "It's just going to take time and experience in situations for us to be able to execute and do the things necessary to win the game down the stretch."
The Timberwolves and Blazers split four meetings last season with each team winning twice at home.
Andrew Wiggins averaged 23.3 points in the final three games against Portland, and Kevin Martin has averaged 24.5 in his past four matchups. Martin played in two of the meetings last season.
Lillard is averaging 26.3 points and 6.3 rebounds in his last four games in Minnesota, but Portland has just one victory in those contests.
---