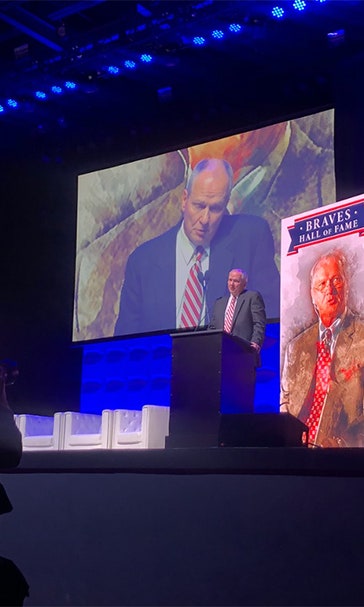 Tim Hudson, Joe Simpson take their places in Braves Hall of Fame
January 28, 2018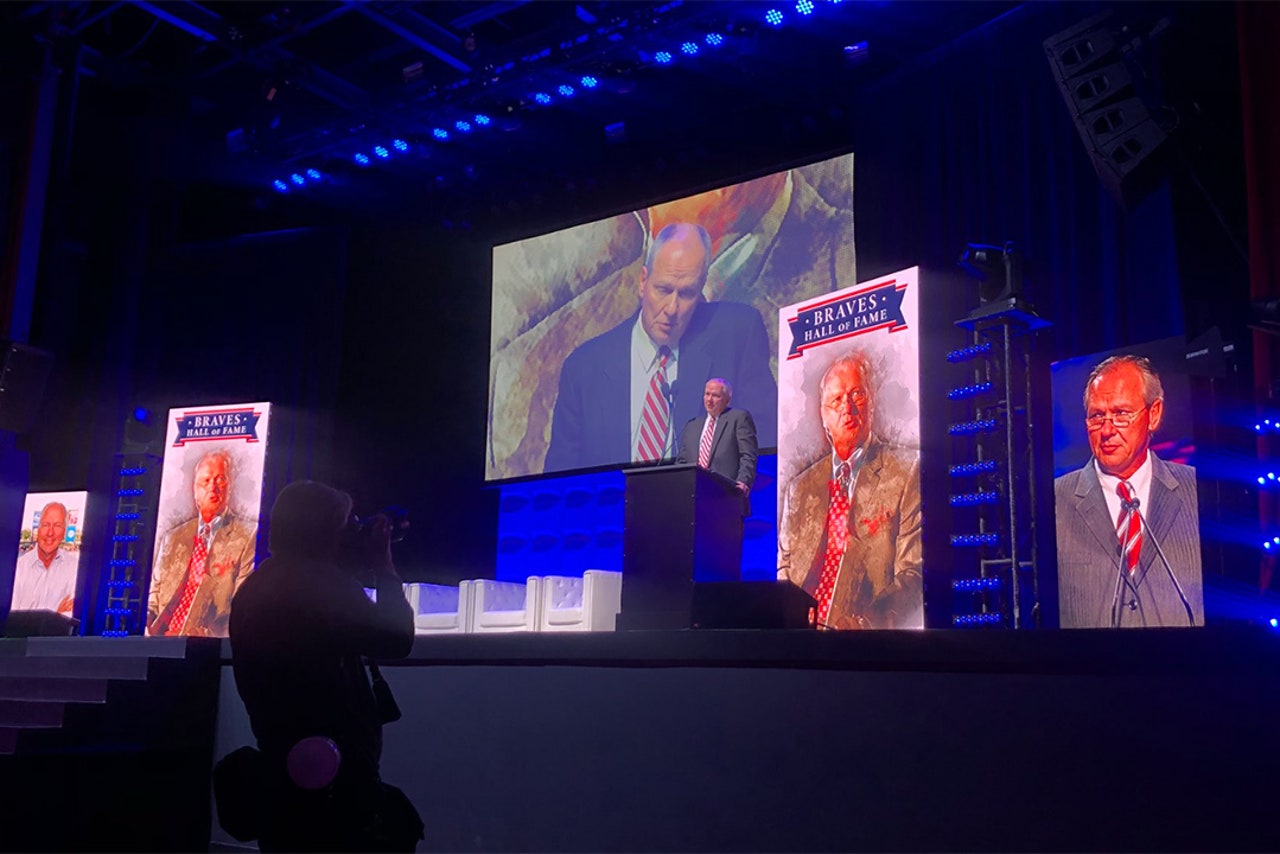 ATLANTA -- One continued to set the standard atop the Braves rotation; the other remains a fixture in the broadcasting booth, a link to voices from the team's past.

Tim Hudson and Joe Simpson took their places in the franchise's Hall of Fame in a gala event Saturday night at the Coca-Cola Roxy Theater in The Battery Atlanta with the common thread of extending legacies.

"I look at some of the names that are on this list and I'm very humbled," said Hudson, the right-handed pitcher who spent 2005-13 with the Braves. "It was an honor just to put on a Braves uniform. For this organization to think highly enough of me to put me in this Hall of Fame, it pretty much puts a bow on my career."

https://twitter.com/FOXSportsBraves/status/957447355342774272

Said Simpson, who is entering his 27th season calling Braves games, now for FOX Sports South and FOX Sports Southeast: "This is such a great honor. It's a wonderful night and I'm indebted to the Atlanta Braves for this wonderful recognition and I've said numerous times since this was announced, this is the nicest thing that's ever happened to me in baseball."

Hudson is the eighth pitcher to be inducted into the team's HOF, joining Tom Glavine, Greg Maddux, John Smoltz, Phil Niekro, Warren Spahn, Johnny Sain and Kid Nichols. He served as a bridge for the last of the Big Three to wear a Braves uniform -- Glavine and Smoltz -- to the likes of Julio Teheran in today's rotation.

Growing up a Braves fan an hour and a half from Atlanta in Phenix City, Ala., the right-hander was dealt to Atlanta from the A's after the 2004 season, and he would arrive at his first spring training with the belief that he was the next Braves ace -- but a future Hall of Famer had other plans.

https://twitter.com/FOXSportsBraves/status/957440282710114304

Smoltz, the 38-year-old Cy Young winner, who was moving from closer back to the rotation, dug in for his first bullpen session and put on a show that left Hudson in awe.

"I was like 'You're asking me to come in here and be the ace (of this) staff when this guy is going to be in the rotation?' Come on now," Hudson recalled.

Hudson -- who was admittedly nervous -- was next, and with the rest of the pitchers and general manager John Schuerholz watching, he reared back and fired a pitch -- and it bounced five feet from home plate.

"I turned around and I was like 'Alright guys, I promise it gets better from here,'" Hudson said, laughing. "It did. It got a little bit better."

That it did, as Hudson went 113-72 with a 3.56 ERA n 244 games (243 starts) in an Atlanta uniform and made one of his four career All-Star Game appearances. Only Maddux (.688) and Glavine (.624) can best Hudson's .611 winning percentage as Braves and he stands as just one of 21 pitchers with at least 200 career wins, 2,000 strikeouts and to have won .600 percent of more of their starts.

Hudson, whose 17-year career began in 1999 with the A's and ended in 2015 with the Giants, is just one of 15 pitchers to have beaten all 30 MLB teams.

"I've always considered myself an Atlanta Brave even though I ended my career in San Francisco and started it in Oakland," he said. "I'm proud to be a part of this Atlanta Braves Hall of Fame."

Smoltz, HOF manager Bobby Cox and former Braves catchers Brian McCann and David Ross were all on hand to share memories of Hudson.

https://twitter.com/FOXSportsBraves/status/957434295278358529

Meanwhile, Glavine, current Braves manager Brian Snitker and catcher Tyler Flowers and Simpson's play-by-play partner Chip Caray helped to honor the broadcaster.

In paying tribute to the family and friends -- both professional and person -- in attendance, Simpson closed with a tribute to those he's followed as a familiar voice to Braves fans.

The 66-year-old has spent the last 11 season as a fixture for FOX Sports South and FOX Sports Southeast. But it was with Chip Caray's father, Skip, Pete Van Wieren, Ernie Johnson and Don Sutton, where Simpson got his start with the Braves on TBS.

Now, Simpson joins that quartet, all of whom have already been enshrined in the Braves HOF.

"It's quite a list of people that I'm proud to join, but I'm especially proud to join guys who welcomed me into this broadcast crew when I first came here," Simpson said. "They were good. They were already good.

"Don's (Sutton) here tonight, and I so wish Pete (van Wieren) and Skip and Ernie were here tonight too, because they're the ones that set the bar so high and was up to people like me to fit in and figure it out, but they didn't treat me that way. They embraced me whole-heartedly from Day 1."

"I'm thrilled to join their ranks tonight."






Follow Cory McCartney on Twitter @coryjmccartney and Facebook. His books, 'Tales from the Atlanta Braves Dugout: A Collection of the Greatest Braves Stories Ever Told,' and 'The Heisman Trophy: The Story of an American Icon and Its Winners.' are now available.
---