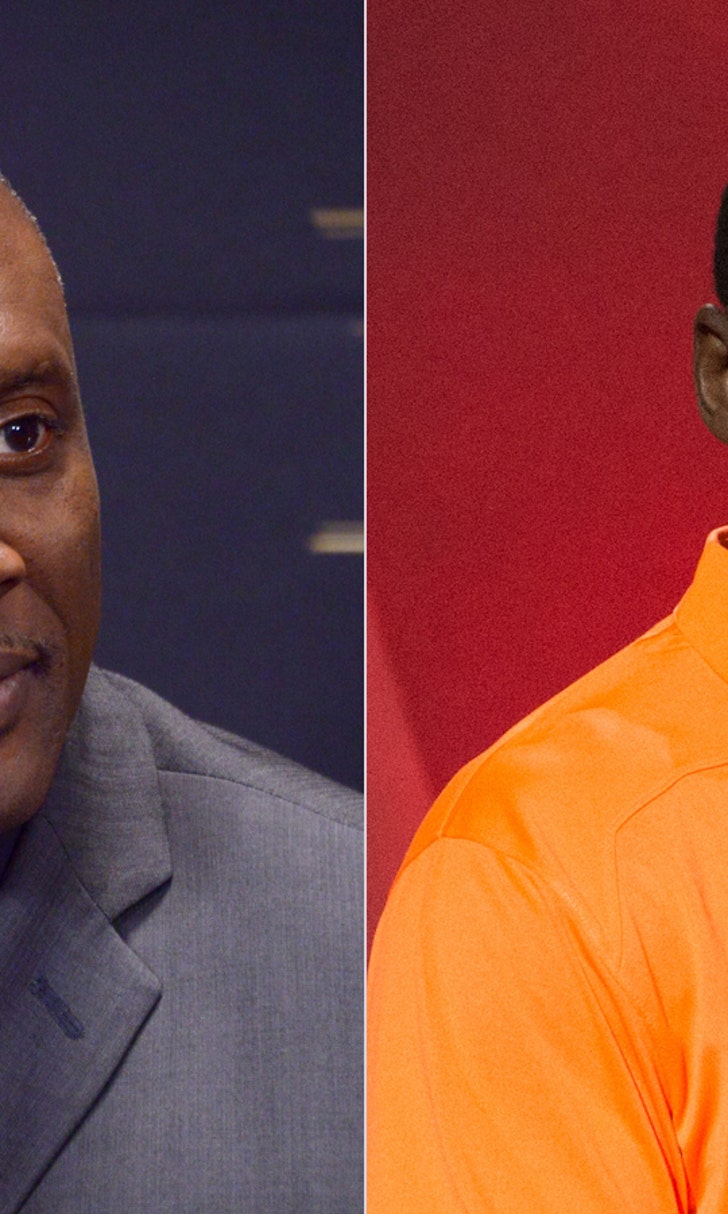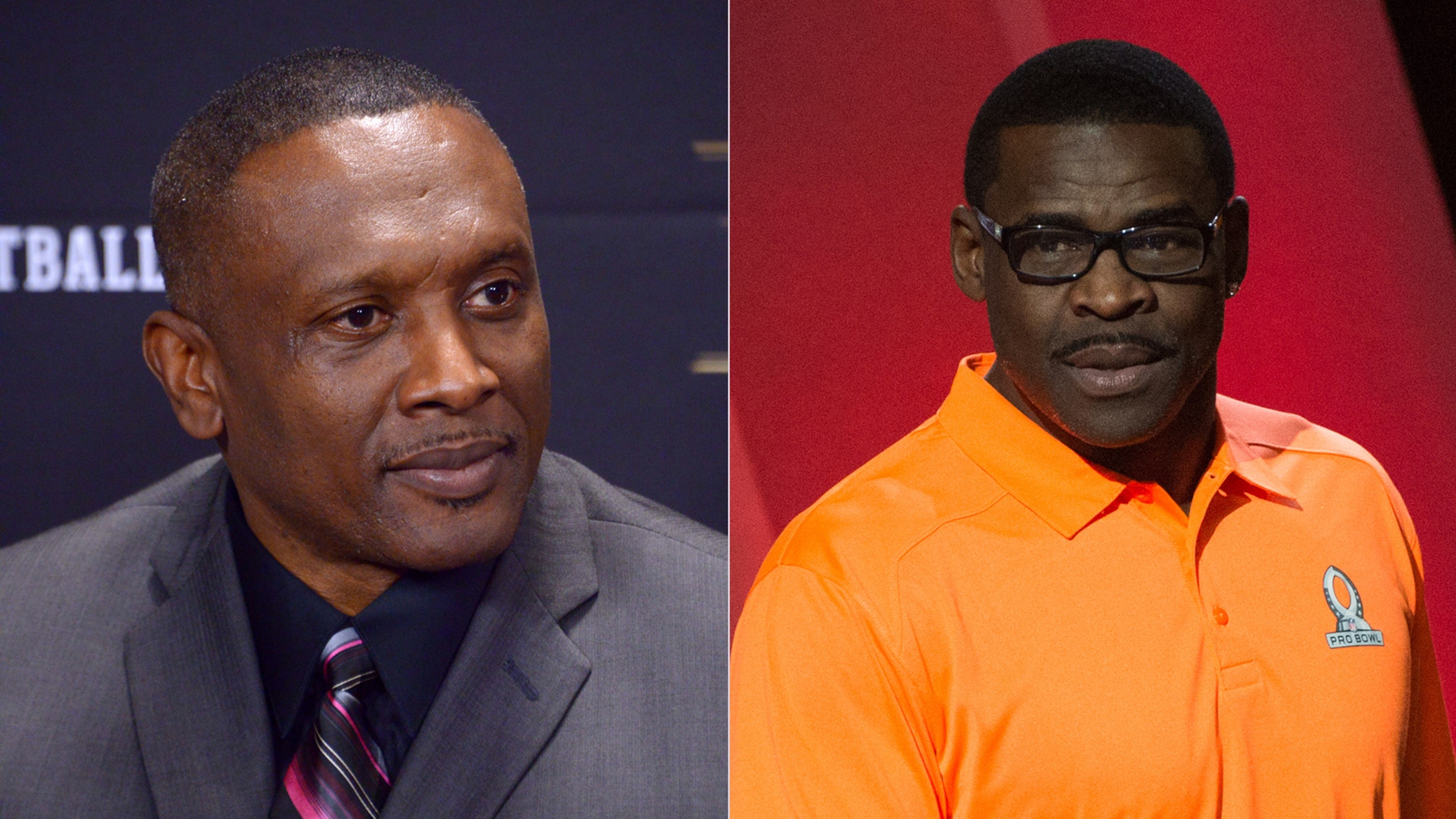 Tim Brown: Michael Irvin didn't want me on the Cowboys
BY foxsports • July 25, 2015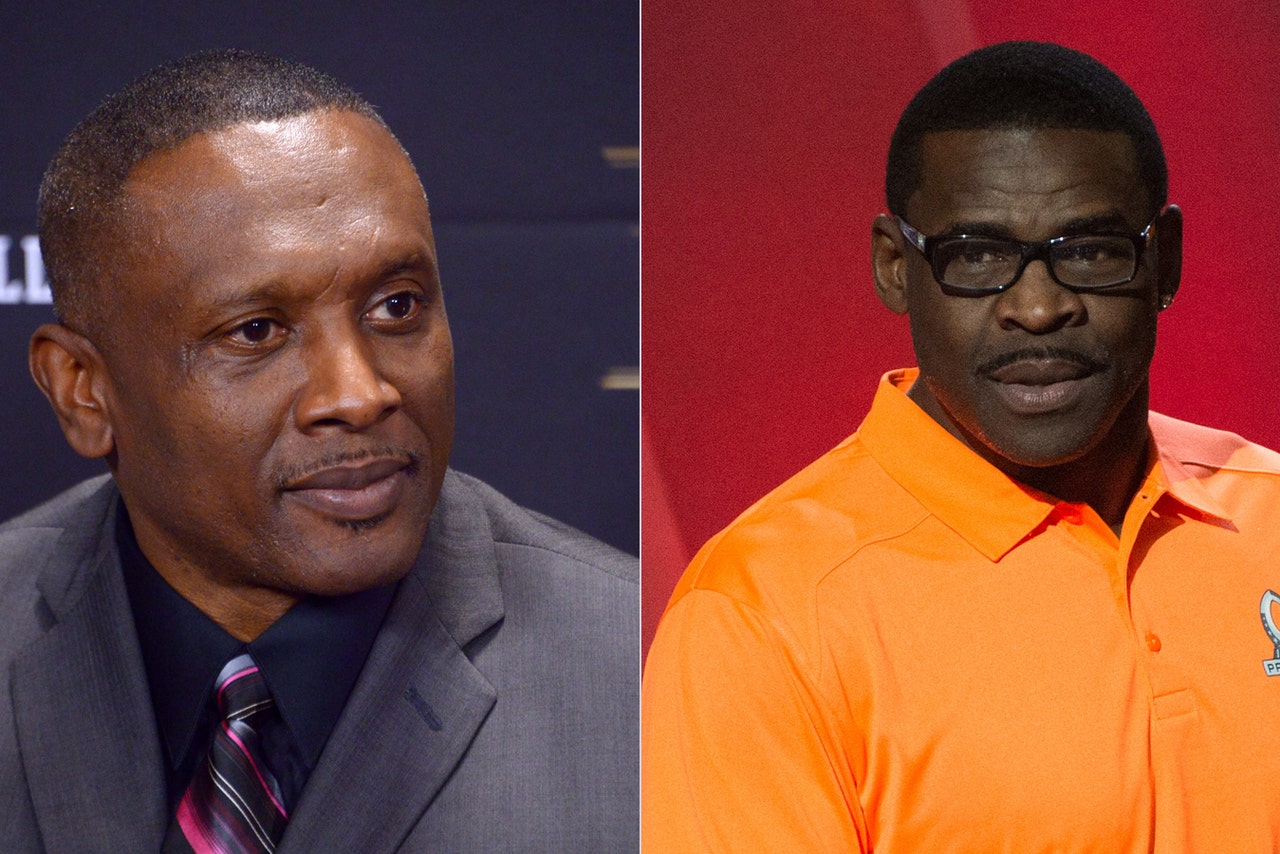 Tim Brown and Michael Irvin playing on the same team? It sounds like a wide receiver match made in heaven.
That is, unless you're Irvin.
Brown, soon to be inducted into the Pro Football Hall of Fame, said on a recent conference call with reporters that he brought up the idea of playing together with Irvin back in 1994.
"I was a free agent going into that offseason, the offseason of '94," Brown was quoted in the Fort Worth Star-Telegram. "I sort of happily walked up to Michael thinking it was going to be a great concept.
"And I said to him, 'Hey, man, look, man, I'm thinking about coming home to Dallas. I would love to come there and be No. 2 to you."
Irvin's reaction shocked Brown.
"He got so upset," Brown said, quoting Irvin: "'Tim Brown, don't you ever think about coming...' I was like, 'Mike, man, what's going on?'"
Brown said Irvin, who was with him at the Pro Bowl at the time, vowed to call Cowboys owner Jerry Jones and tell him not to sign Brown.
"I was a little upset, because I did want to come home, and I wanted to play for the Cowboys," Brown said.
FOX SPORTS DAILY
COWBOYS EDITION
Cowboys News To Your Inbox!
*By clicking "SUBSCRIBE", you have read and agreed to the Fox Sports Privacy Policy and Terms of Use.
For Irvin, the numbers simply did add up for the Cowboys to sign another elite receiver.
"We were a run-oriented offense then and Troy (Aikman) was only completing 20 balls a game," Irvin later told The Dallas Morning News. "I got eight of those balls, Jay (Novacek) would get six, D.J.  (Daryl Johnston) would get two out of the backfield, Emmitt (Smith) would get two. We were scrambling to get Alvin (Harper) and KW (Kevin Williams) some balls... Where was Tim going to get any balls?"
Irvin said it wasn't anything personal. Although having two future Hall of Fame receivers on the same team might work nowadays, Irvin said the Cowboys' offense at the time couldn't support it.
"It was just the reality," said Irvin, who was inducted into the Hall of Fame in 2007. "I love Tim... But I was just being flat-out real with him.
"We only have 20 passes, baby. There aren't that many balls to go around."
Follow Keith Whitmire on Twitter: @Keith_Whitmire
MORE FROM FOX SPORTS SOUTHWEST: 
- PHOTOS: Cowboys Cheerleaders Auditions
- Ranking NFL quarterback salaries
- Oldest player on every NBA team
- College football's highest paid coaches in 2014
---
---