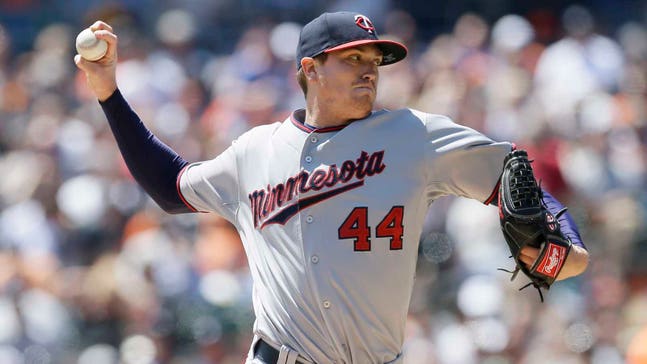 Tigers unleash big bats on Twins' pitching
Published
May. 10, 2014 5:03 p.m. EDT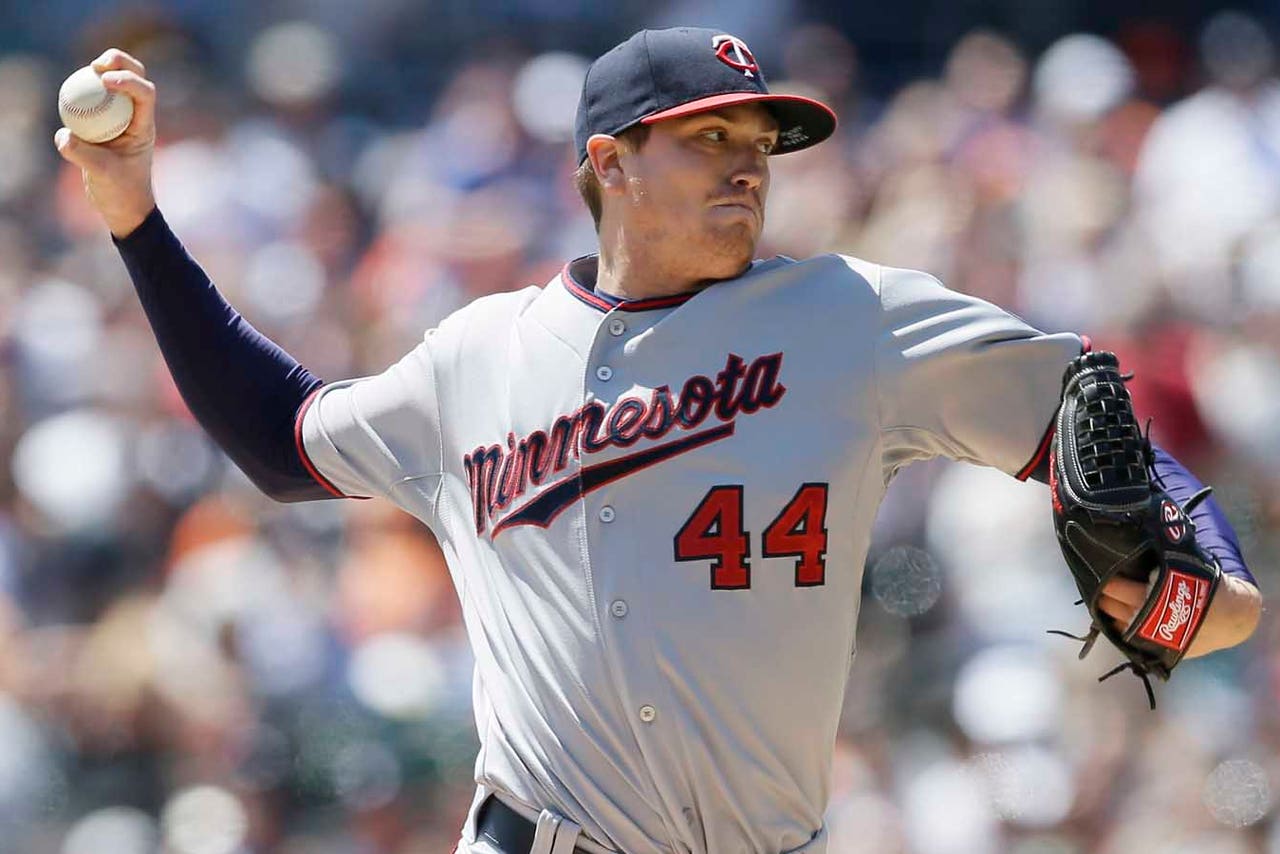 Even without Prince Fielder in the lineup these days, the Detroit Tigers' offense may be the most feared in the American League Central. Yet in Minnesota's 2-1 win Friday in Detroit, the Tigers' big bats were kept quiet.
That wasn't the case one day later.
Torii Hunter, Miguel Cabrera and Victor Martinez combined for six RBI and five runs Saturday as the Tigers jumped on the Twins by a 9-3 final. Cabrera and Martinez both connected on three-run homers one day after they had a combined one hit against Minnesota.
After striking out in the first inning, Cabrera did his damage one at-bat later against Twins starter Kyle Gibson, who lasted just two innings in the losing effort. It was that fateful six-run second inning in which Cabrera tagged a three-run shot to right after a few miscues by Minnesota's defense.
Hunter reached base ahead of Cabrera after shortstop Danny Santana's flip to second baseman Brian Dozier wasn't fielded cleanly. Dozier then threw home, but his throw went wide for an error that allowed the runners to advance a base. If Minnesota had made the play at second base -- or at first -- the inning would have been over and the Tigers would have had just two runs on the board.
Instead, Cabrera came to the plate and homered on the second pitch from Gibson to make it a 6-0 Tigers lead.
"It turned into a mess," said Twins manager Ron Gardenhire. "Then Gibby gives up the big three-run homer, misfires and hangs one."
One day earlier against Minnesota's Phil Hughes, Cabrera went just 1-for-4 with a harmless single as the Twins won that game 2-1 by limiting the heart of Detroit's order. Gibson and Minnesota's bullpen didn't have the same success against the Tigers' key hitters.
After the Twins cut it to a 6-3 deficit on a three-run home run by Dozier -- his ninth of the year, but the first with men on base -- Martinez helped the Tigers regain a six-run lead with Detroit's second three-run homer of the day.
After Hunter singled with one out in the bottom of the seventh, Twins reliever Michael Tonkin hit Cabrera on a pitch up and in to put two runners on base and just one out for Martinez. Like Cabrera earlier in the game, Martinez did his damage on the second pitch he saw in the at-bat, golfing a 93 mph fastball to right field.
"(Tonkin) came in and misfired a little bit, too," Gardenhire said. "So there you have it. Nine runs."
In both games so far this series, Minnesota's hitters faced former Cy Young winners in Justin Verlander and Max Scherzer. Both nights, the Twins managed to scratch across a few runs against each starter. The two runs off Verlander in Friday's game was enough for a win thanks to Minnesota's pitchers holding Detroit's lineup in check.
With Gibson and Tonkin unable to do that Saturday, it didn't matter that the Twins scored three runs in the third inning and made Scherzer use 116 pitches to get through six innings.
Gibson also wasn't helped out by his defense in the six-run third inning, although all six of the runs he gave up were earned as his ERA jumped to 4.74. Minnesota's defense gave the Tigers' offense more opportunities at the plate. Usually, that doesn't translate into success.
"You're facing a very good team over there that makes you pay," Gardenhire said. "When you make a mistake, there you have it. It turned into a big inning."
FOX Sports North's Marney Gellner contributed to this report.
Follow Tyler Mason on Twitter
---