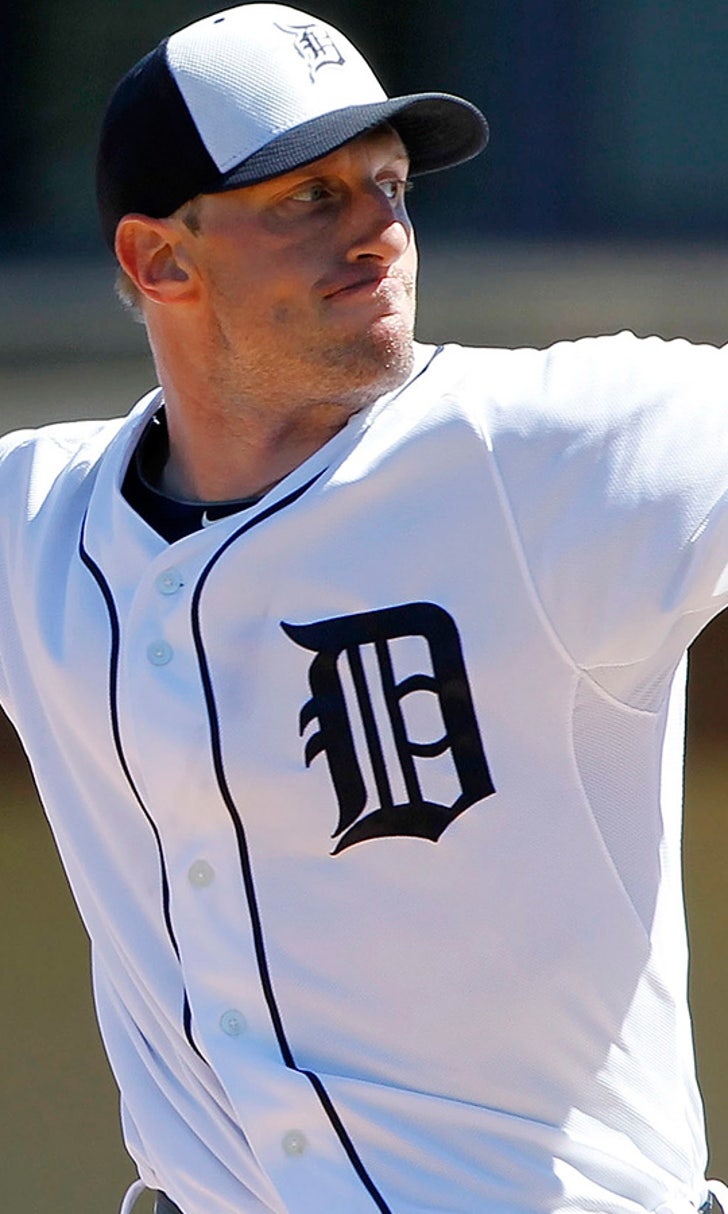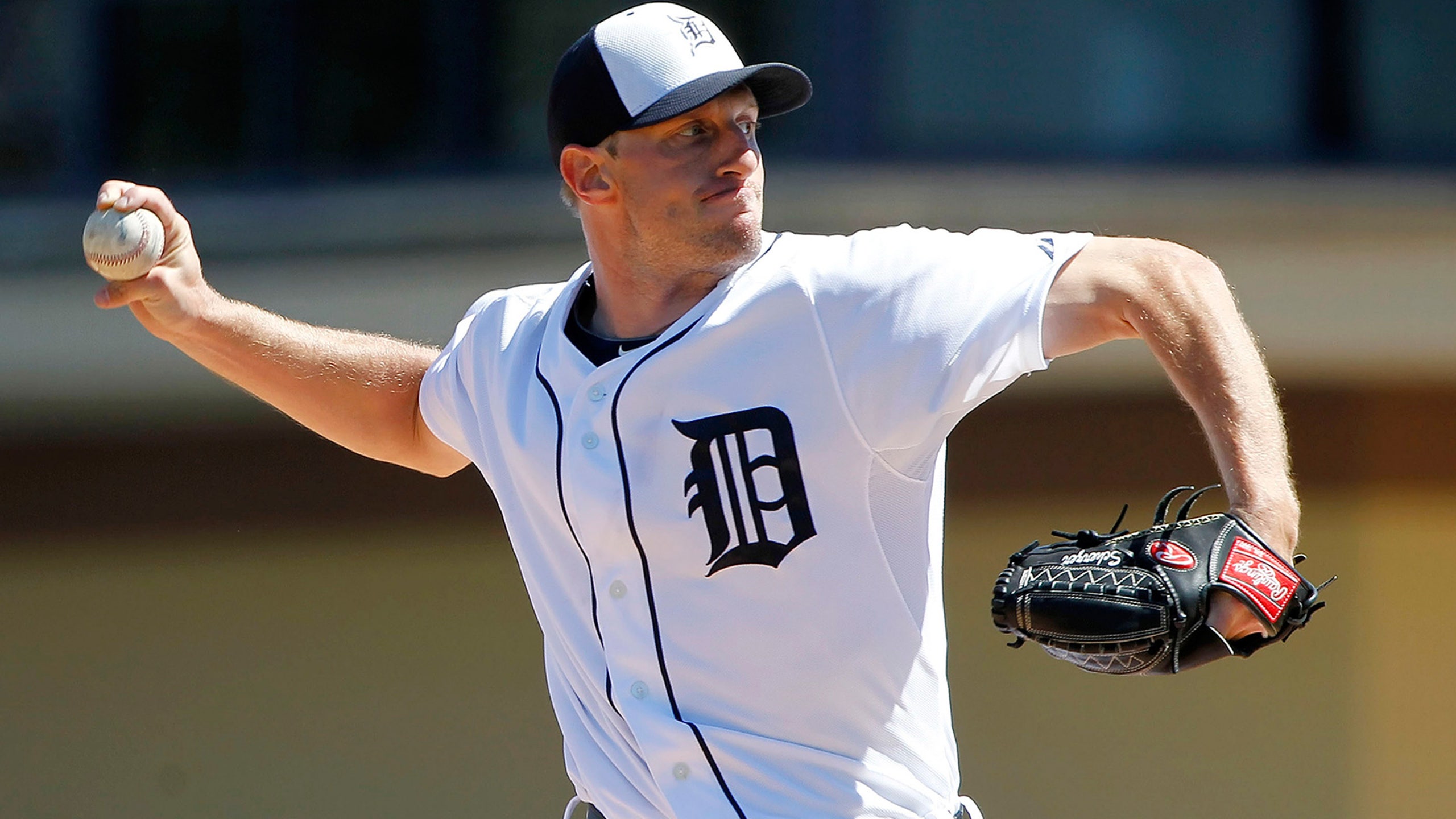 Tigers' Scherzer pleased with first outing, says his arm feels great
BY foxsports • February 28, 2014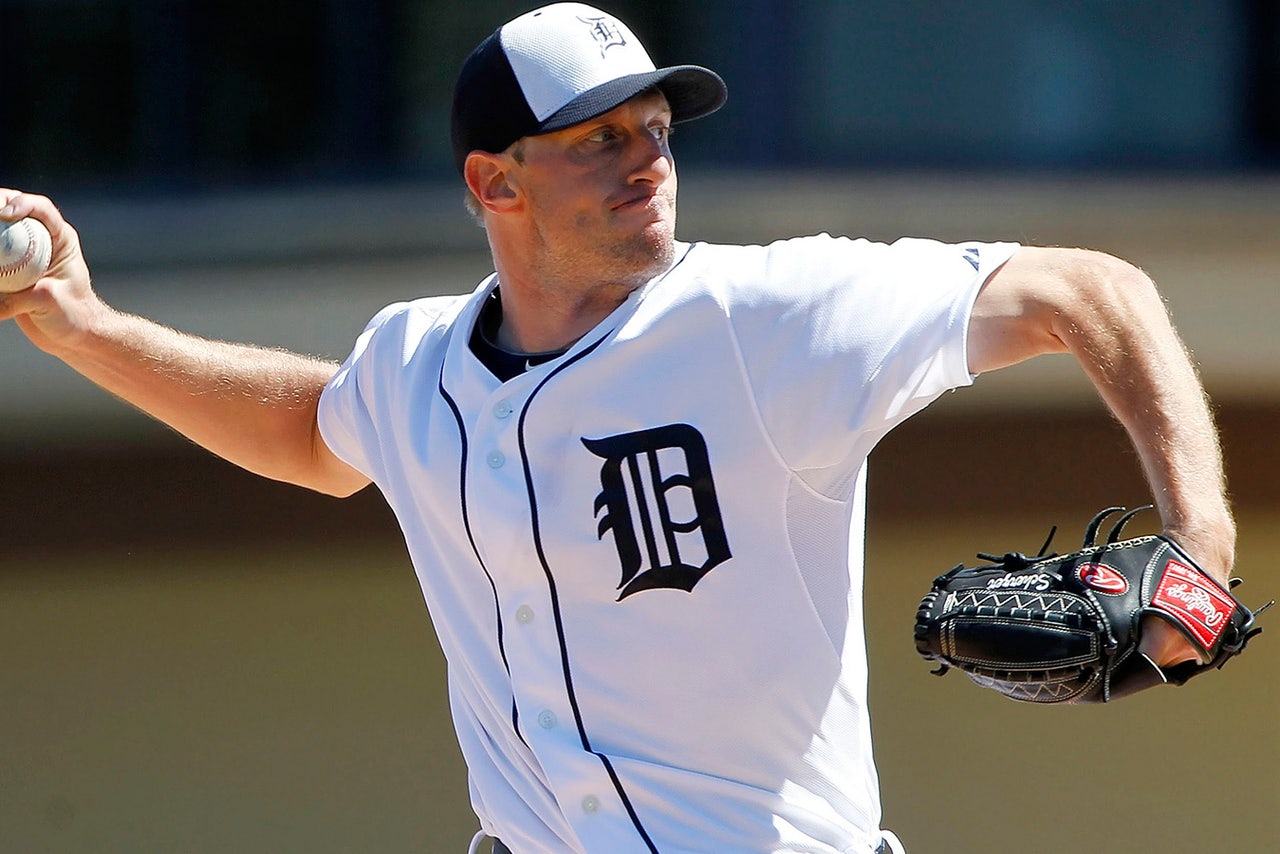 LAKELAND, Fla. -- Max Scherzer was absolutely beaming after his Friday afternoon outing.
The Detroit Tigers right-hander couldn't have been happier with his first start of the Grapefruit League season. He gave up a long solo home run to New York Yankees catcher Brian McCann, but that wasn't of consequence to the 2013 American League Cy Young Award winner.
"I was pitching with all four of my pitches today," said Scherzer. "I did not anticipate having a feel for all four pitches the first time out."
He was able to reach back for his fastball, curve, slider and changeup with total confidence in what ended up being a 7-4 Yankees win.
"I'm in a great spot right now," Scherzer said. "My arm feels great, strong."
It's a completely different feel from what he had last year. Scherzer, coming off a slight deltoid strain that limited him down the stretch in 2012, was a little behind the other starters at the beginning of the previous exhibition season.
"When you pull milk out of the fridge you do not realize how it hurts so much," said Scherzer, recalling how he favored the shoulder area.
How was the milk drinking this winter?
"The milk was much better," he said with a chuckle. "I was able to reach for it and pour it ... I'm ahead of the game, and strength-wise I feel great. I couldn't say that last year."
And still, Scherzer started 2013 with a 13-0 record and started the All-Star Game. He went 21-3 with a 2.90 ERA and 240 strikeouts to become the runaway Cy Young winner.
Scherzer avoided arbitration by signing a $15.525 million contract for 2014. His agent, Scott Boras, is attempting to negotiate a long-term deal with Detroit before his client becomes a free agent after the season. Scherzer has placed a March 31 deadline on achieving that in order to avoid in-season distractions.
Many of the 7,684 fans at Joker Marchant Stadium gave him a special ovation when he was announced as the starting pitcher. He also acknowledged that some expressed their wish that he stays a Tiger for a long, long time.
"I'm going to hear it," Scherzer said. "But that's off the field and will take care of itself."
And Scherzer took care of himself this offseason. He said he "never stopped playing catch" and was attentive to the muscle group exercises he did religiously to make sure his body aligns properly during deliveries.
Scherzer leaves nothing to chance, and said he would like to sample the padded caps being experimented with to supply pitchers some protection from line drives.
"I'm very interested in how they feel on my head," Scherzer said. "When they bring in the prototype, I'd like to see it."
Scherzer said his long follow-through leaves him particularly susceptible to liners up the middle.
The only shot the Yankees hit off him in this game was the homer McCann pulled to right. He called it a "dumb curveball" that he threw "right down the middle" after opting to challenge McCann in a 2-0 count.
Torii Hunter tried to deke out everybody by acting as if he would catch the ball on the warning track.
"As soon as he put the deke up," Scherzer said, "I said, 'It's gone.' I know not to be deked out by Torii."
It was the only wince on a day when Scherzer smiled plenty.
Asked about the rarity of a pitcher feeling four pitches in his first outing, Tigers manager Brad Ausmus said, "It's rare. That being said, I've also seen it come and go in spring training."
Consistency is what Scherzer's looking for in building to the first start of the regular season.
"You can be good today," he said, "but the only thing that matters is if it's good tomorrow."  
"With a runner on first," said Ausmus, "we want the same double play combination together." He added that shifting in that matter also takes full advantage of a shortstop's superior range to that of the other infielders.
Third baseman Nick Castellanos went 2-for-3 with a double and four RBIs in a 10-6 loss to the Philadelphia Phillies in a split-squad game at Clearwater.
Both Steve Lombardozzi (in Lakeland) and Hernan Perez (in Clearwater) made fielding errors while starting at shortstop on the day starting shortstop Jose Iglesias was shelved for what is expected to be about one week with a stress reaction and inflammation in both shins. Iglesias said the right shin is more bothersome, adding, "It's a weakness with pain. If I put some weight on it, it's really painful."
---