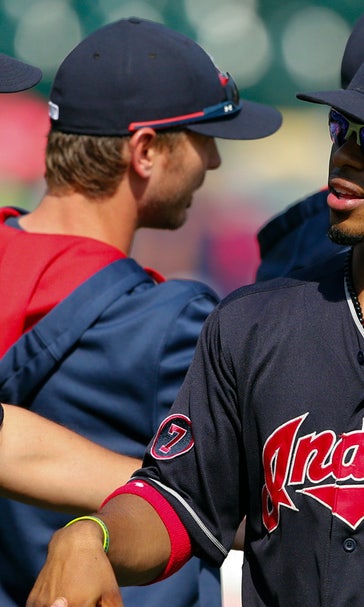 Tigers outfoxed by Francona in 4-0 loss to Indians
BY foxsports • September 6, 2015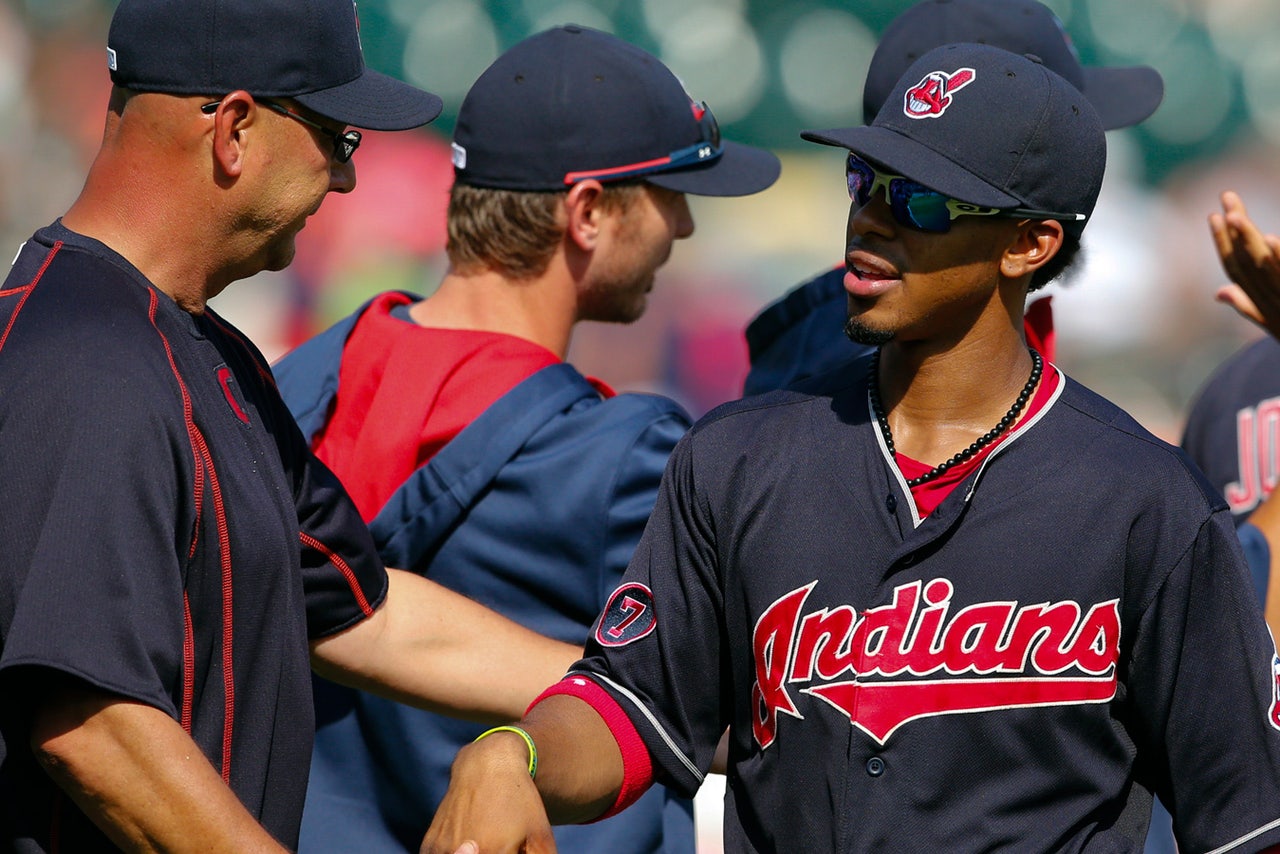 DETROIT (AP) -- Tigers manager Brad Ausmus was trying to get his inexperienced infielders on the same page. Justin Verlander was trying to make the perfect pitch to ruin a bunt attempt.
Unfortunately for both, they were a step behind Terry Francona and Francisco Lindor. After squaring to bunt on Verlander's first two pitches, Lindor hit a 1-1 fastball into the right-center gap for a two-run triple that sent the Cleveland Indians to a 4-0 victory over Detroit on Sunday.
Michael Martinez and Jason Kipnis singled to start the sixth inning of a scoreless game. Lindor, who leads the American League in sacrifice bunts, turned to bunt on the first two pitches, but Ausmus realized there was a problem and went to the mound.
"I went out because we had infielders running two different bunt plays," he said.
The problem was that Andrew Romine was making his third start of the year at second base, while rookie Dixon Machado was making his fourth at shortstop, and they had never been in the field together.
Ausmus got them straightened away, but Francona had figured out what was happening and the Cleveland manager instructed Lindor to swing away.
"You just have to tip your cap to Lindor and Tito there," Verlander said. "Tito gave him the green light, and with the whole world thinking he was bunting, he put a good swing on it."
Carlos Santana drove Lindor home with a single and, with Cody Anderson shutting down Detroit's offense, the Indians were in control.
Anderson (3-3) entered with a 14.04 ERA in two starts against AL Central opposition, but barely broke a sweat in his first shot at the Tigers. He gave up two hits over seven innings, walked two and struck out three.
"Cody was tremendous out there," Francona said. "He's out there battling Verlander in a game where neither team could get anything going, and he made outstanding pitches every time he needed one."
The Indians won for the eighth time in 11 games. They began the day six games behind Texas for the second AL wild card, though there are three teams between them.
Detroit (62-74) has dropped 13 of 16 and matched a season worst at 12 games below .500.
Verlander (3-7) allowed three runs and seven hits with two walks in seven innings, but was done in yet again by a lack of run support. The Tigers are averaging only 2.8 runs per nine innings with Verlander on the mound, as opposed to 4.46 runs with anyone else pitching.
Neither team had a hit until Machado's bunt single off Anderson in the fourth. Verlander, who took a no-hit bid into the ninth two starts ago, lost this one with two outs in the fifth when Abraham Almonte tripled over Anthony Gose's head in center field.
The Tigers had runners on first and second with no outs in the fourth and fifth, but Miguel Cabrera and James McCann hit into rally-killing double plays.
"Those are exactly the situations where the Tigers can put up big numbers against you, especially with Miggy up there," Francona said. "Cody made two perfect pitches to get those groundballs."
Cleveland's sixth-inning rally started when Martinez singled and Kipnis hit a grounder up the middle that Romine tried to turn into a 4-6-3 double play. Martinez beat the flip to second and, after a short review, Kipnis was ruled to have beaten the relay to first, putting two on with none out.
That's when Lindor struck, and the Tigers managed only one baserunner in the last four innings.
Martinez drove in the final run with an RBI single in the ninth.
TRAINER'S ROOM
Tigers 2B Ian Kinsler, who had played in 133 of Detroit's first 135 games, was scheduled for a day off. Kinsler, though, pinch-hit for Romine in the eighth. ... J.D. Martinez, hit on the left triceps by a pitch Saturday, was in the lineup after reporting no ill effects.
UP NEXT
Detroit remains home for a Labor Day afternoon game against Tampa Bay in the start of a three-game series. Randy Wolf (0-3, 6.11) will pitch against Rays LHP Drew Smyly (2-2, 3.11), sent from Detroit to Tampa Bay last season as part of the David Price trade. Smyly will be facing his former teammates for the first time.
---
---