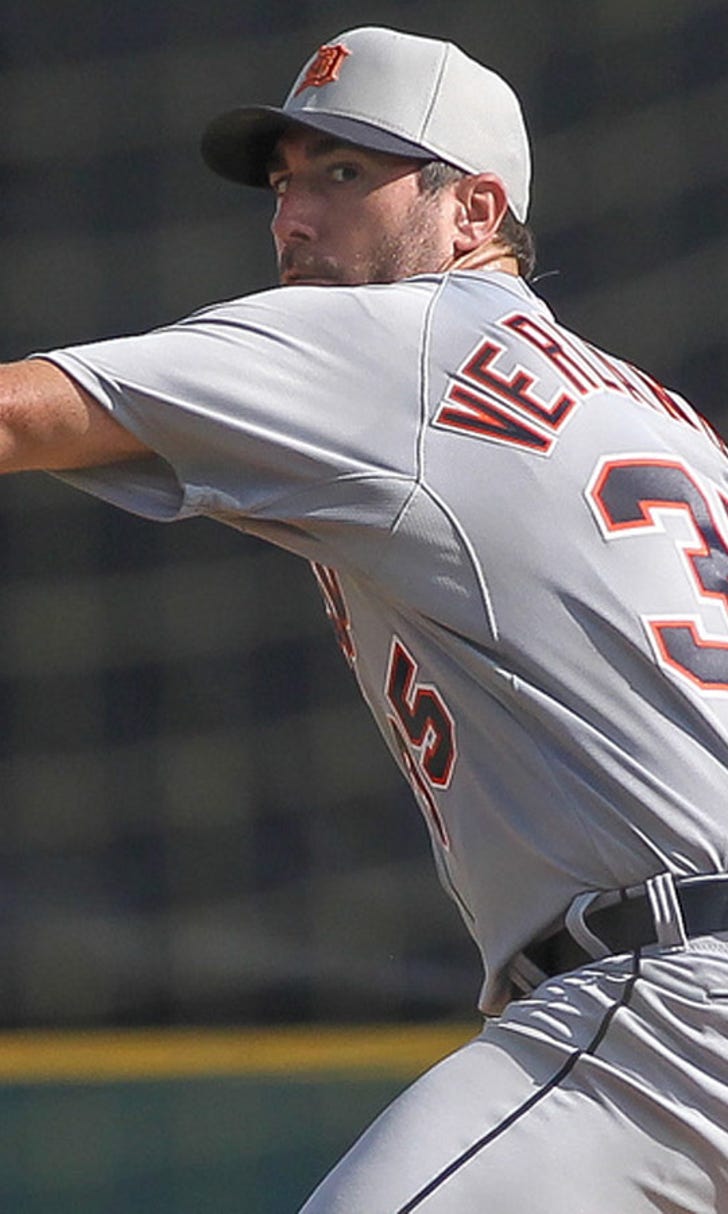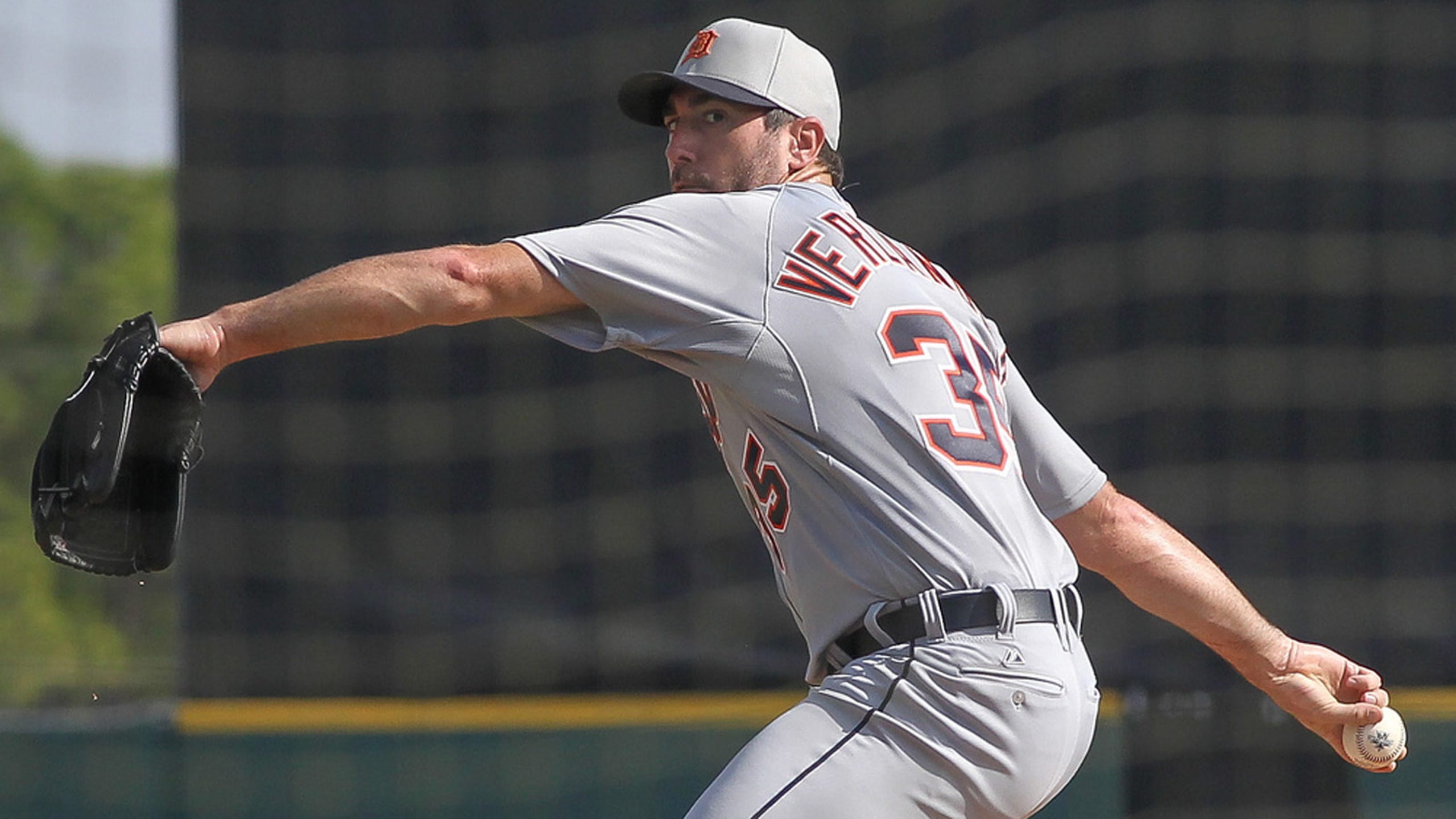 Tigers notes: Verlander remains in mix for Opening Day starter
BY foxsports • February 27, 2014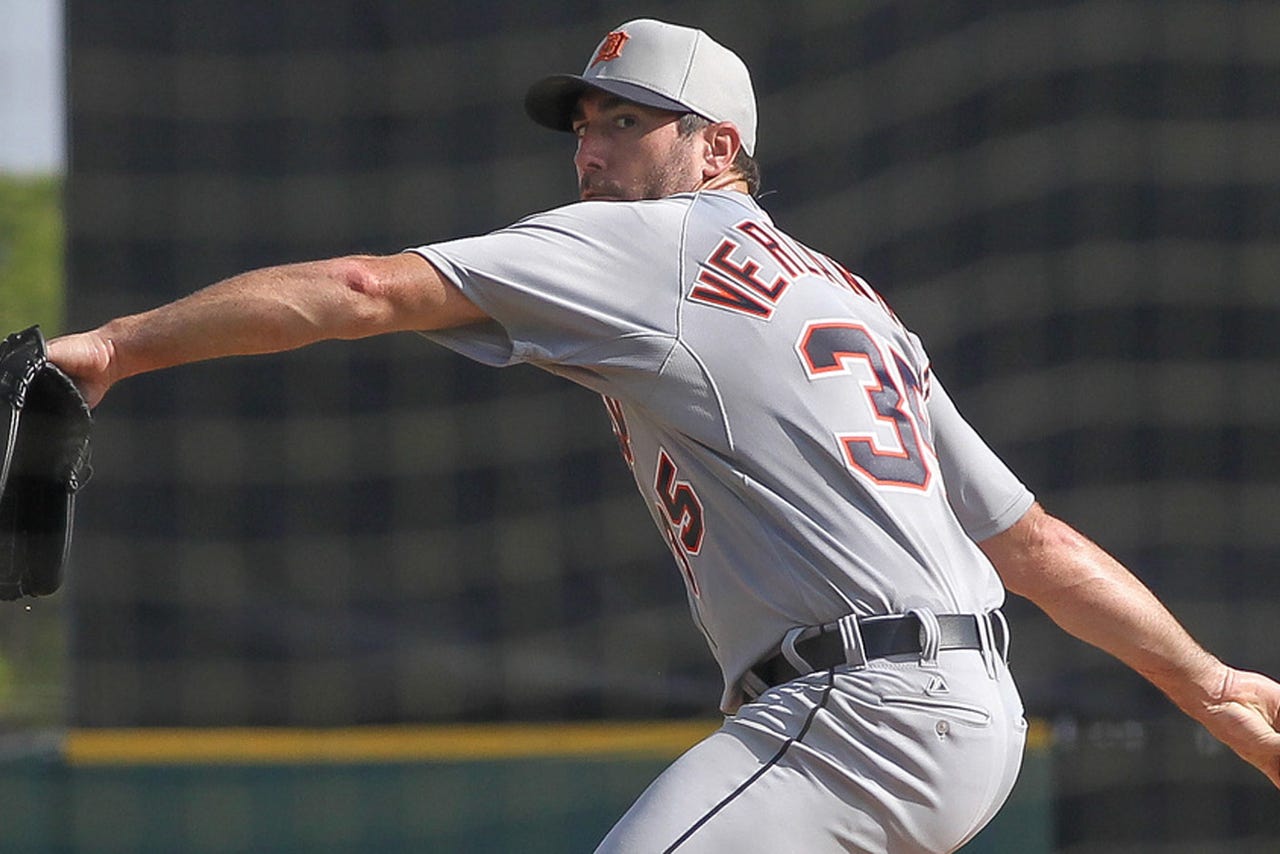 LAKELAND, Fla. -- Justin Verlander is scheduled to throw another live batting practice Friday.
If all goes well, he'll likely be cleared to pitch in a game.
Tigers manager Brad Ausmus has seen nothing yet to indicate Verlander won't be ready for the regular season.
"If there's no setbacks, I think Justin Verlander will probably be up right around 100 pitches, which would be the biggest concern, where is his pitch count," Ausmus said.  
Verlander remains in the mix to be the Opening Day starter -- March 31 at home against the Kansas City Royals -- along with Max Scherzer and Anibal Sanchez.
"His stature will play into the decision," Ausmus said of Verlander. "Right now, there's no decision to be made because we don't know where he's going to be.
"We need Max to go through a clean spring training, which wasn't the case last spring training."
Verlander threw 48 pitches in his last live batting practice.
They're taking batting practice at home and then traveling to the game. They tried it Wednesday, when they went to Kissimmee to face the Braves, and are set to do so when they go to Tampa against the New York Yankees.
"It went fine," Ausmus said. "We had plenty of time, actually. On Sunday (at Kissimmee again), we'll do the same thing. But we'll start 15 minutes earlier, so we can do a fundamental here, which is really the main reason for doing that -- it's giving us a few extra days of doing fundamentals."
For games farther away, the Tigers will follow their traditional routine of batting practice at the road venue.
Bench coach Gene Lamont will manage the team in Clearwater. 
"Ultimately, it came down to Gene wants to go home (to Sarasota) and he lives in that direction," Ausmus said. "So Gene's going to go to Clearwater and he can spend the night at home."
Ausmus then quipped, "If they don't win, I might not ask him to come back."
SP: Max Scherzer
Road lineup:
SP: Jose Alvarez
Also making the trip to Clearwater: Jhan Marinez, Melvin Mercedes, Evan Reed, Jose Valdez, Ramon Cabrera, James McCann, Hernan Perez, Daniel Fields.
---