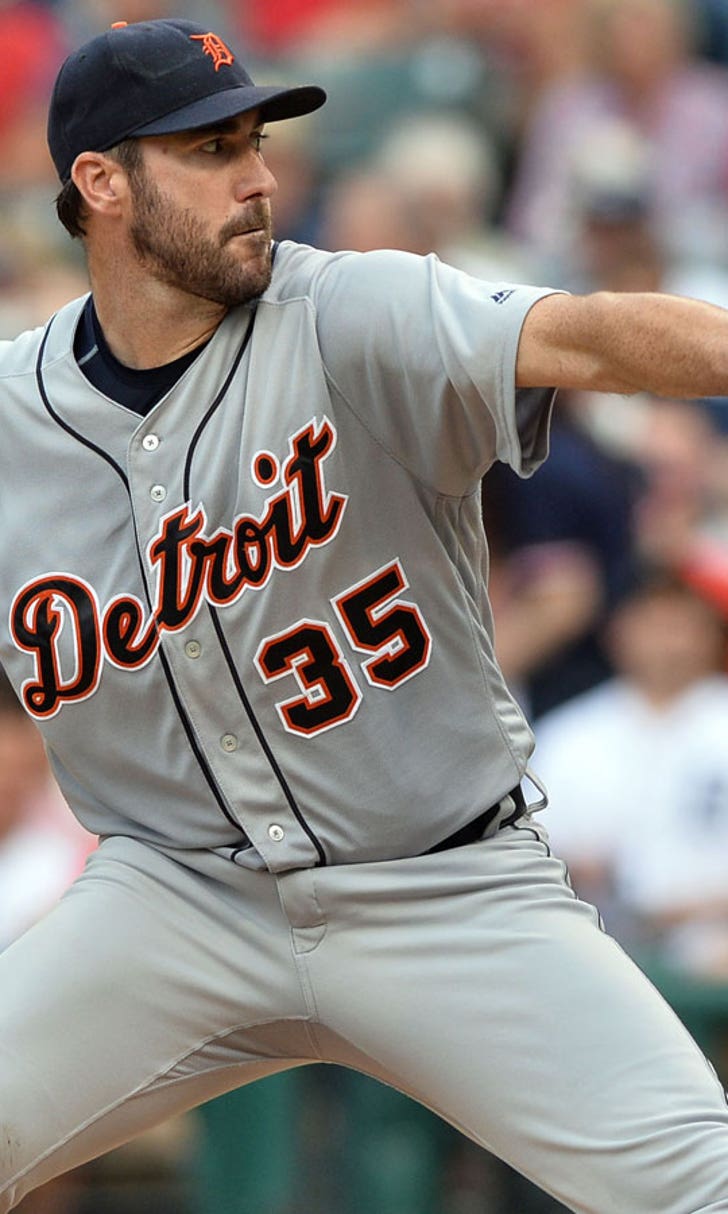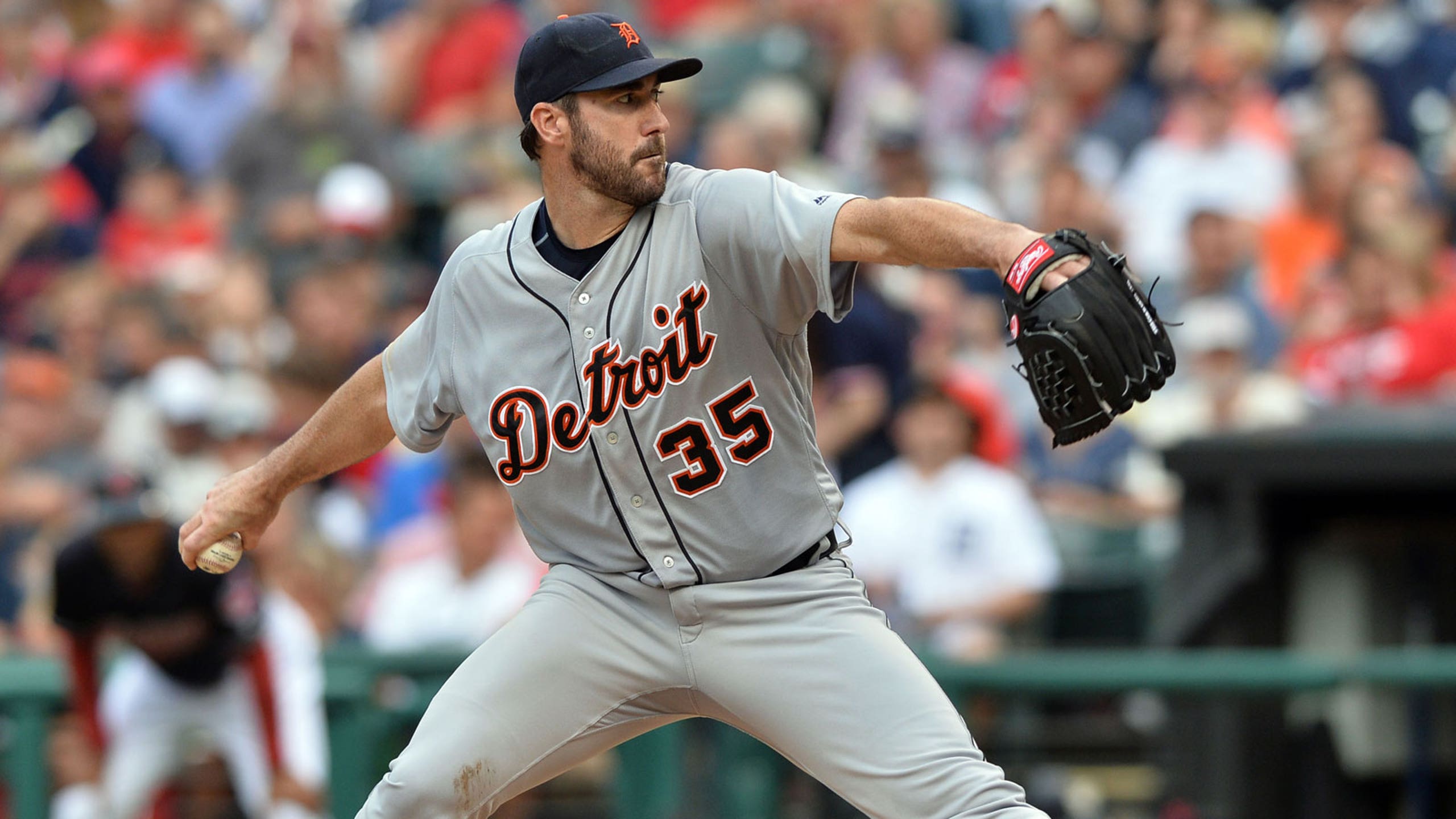 Tigers need vintage Verlander, a little help to extend season
BY foxsports • October 2, 2016
ATLANTA -- The overpowering version of Justin Verlander pitched a lot of big games for Detroit. The revamped version of the former American League MVP and Cy Young winner starts the biggest game of 2016 for the Tigers on Sunday.
Verlander, who is reborn at age 33, faces the Atlanta Braves in the final game at Turner Field with the Tigers' flickering wild-card hopes on the line.
The Tigers (86-74) trail Baltimore and Toronto by 1 1/2 games and can't lose either to the Braves or in a makeup game at home against Cleveland on Monday. They also need Baltimore or Toronto to lose Sunday.
Detroit has just the pitcher on the mound it would want in such a difficult situation. After a down season and then an injury-plagued one, Verlander is making another Cy Young bid.
"You can make the argument that he might even be better in some ways," Detroit manager Brad Ausmus said in comparing to the two versions. "He's certainly had a renaissance. He's doing some things better than even when he was in his Cy Young prime. He's made some adjustments that have born fruit. He's been one of the best in the league, quite frankly."
Although Verlander no longer throws quite as hard, the right-hander leads the AL in strikeouts (246) and WHIP (1.00) while going 16-8 with a 3.10 ERA. He has held opponents to a .176 average in the second half and had a 1.93 ERA in five September starts with 48 strikeouts in 32 1/3 innings.
Verlander is 33-16 in regular-season games in September and October during his career and Atlanta starter Julio Teheran knows he will have to be on the top of his game if the Braves are to play spoilers and bid farewell to their ballpark of 20 years with a victory.
"He's one of the best and I'm sure he'll be lights out for a game like this," Teheran said. "I'll have to be good to give us a chance. It'll be exciting."
Verlander is 8-2 with a 2.00 ERA since the All-Star break, and had a pair of 11-strikeout games in September as well as one with 12 in his most recent start.
Verlander's not just blowing fastballs by hitters now, though.
"He's a different pitcher than a few years ago," Ausmus said. "I think everyone in the organization thought he'd be able to pitch even when his velocity declined because he's got four pitches and command. But he's also made some adjustments with the slider and his arm slot and preparation. Plus, he's healthy."
How impressive has Verlander been?
His strikeout rate of 28.1 percent is the best for someone 33 or more since Hall of Famer Randy Johnson fanned 30.1 percent in 2004, and his WHIP is the best in the American League since Gaylord Perry, also in the Hall of Fame, finished at 0.98 in 1972.
Teheran has never faced the Tigers, but Verlander has pitched against the Braves twice -- both times at Turner Field. He is 2-0 with a 3.21 ERA, the last start coming in 2010.
Teheran, the Braves representative in the All-Star Game, tries to close the season with a rare home victory. He is 1-6 with a 3.84 ERA at home this year compared to 5-4 with a 2.69 ERA on the road.
Teheran tied his season high of six runs allowed Tuesday against Philadelphia, giving up 10 hits in four innings. He has a 4.86 ERA since coming off the disabled list on Aug. 19 after a lat strain.
After splitting the first two games of the series, the Braves (67-93) have won 11 of their past 13 games and are 36-35 since the All-Star break.
---
---