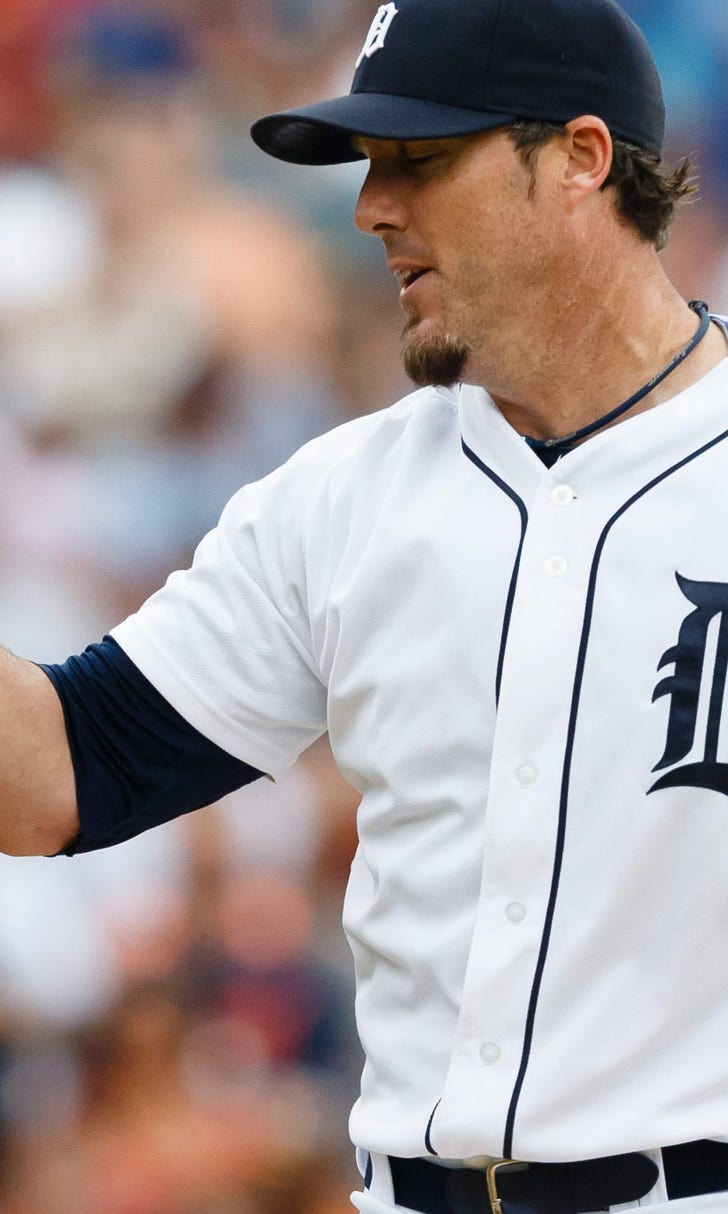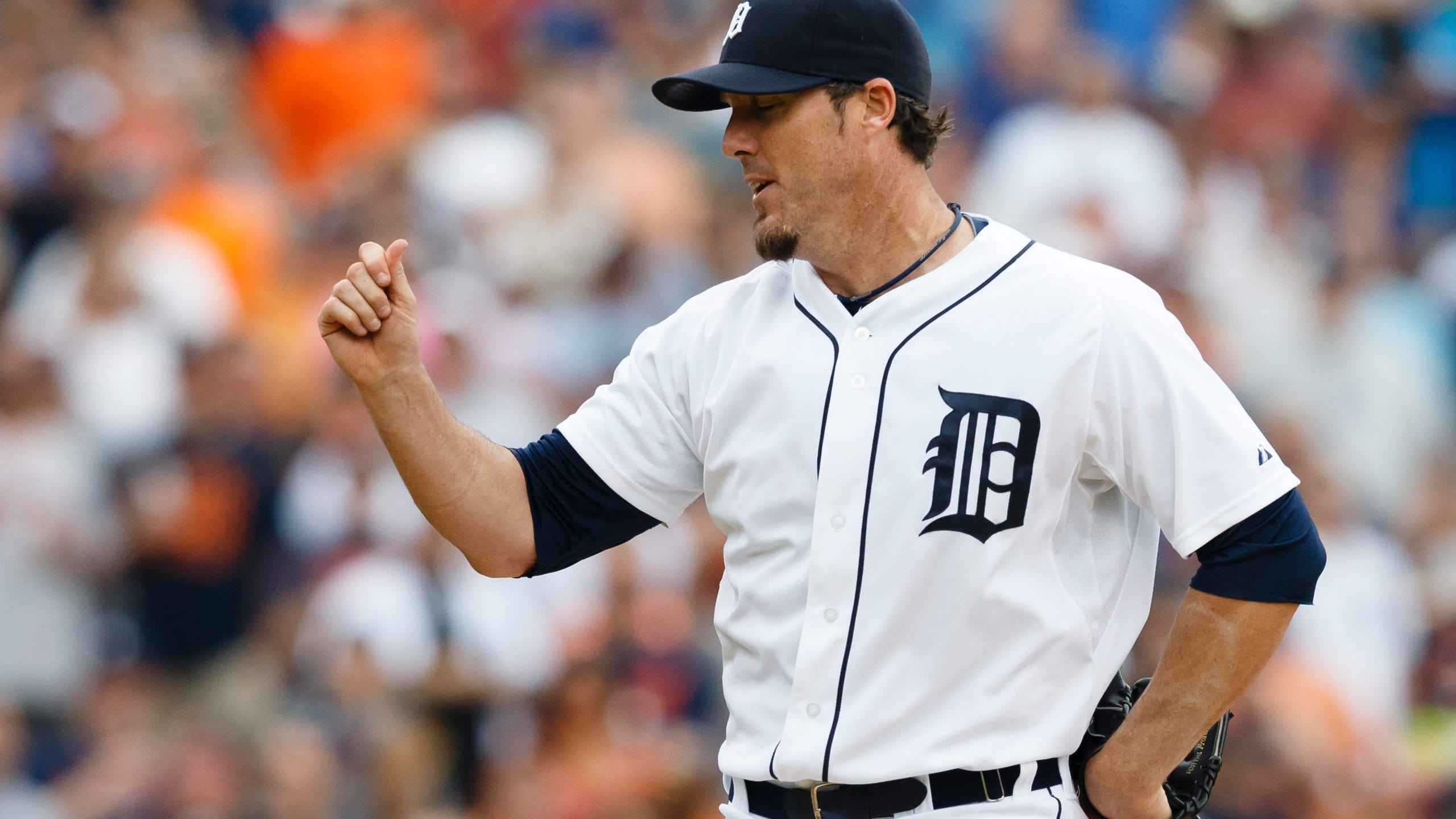 Tigers' Nathan hopes to prove 2014 season was fluke
BY foxsports • February 11, 2015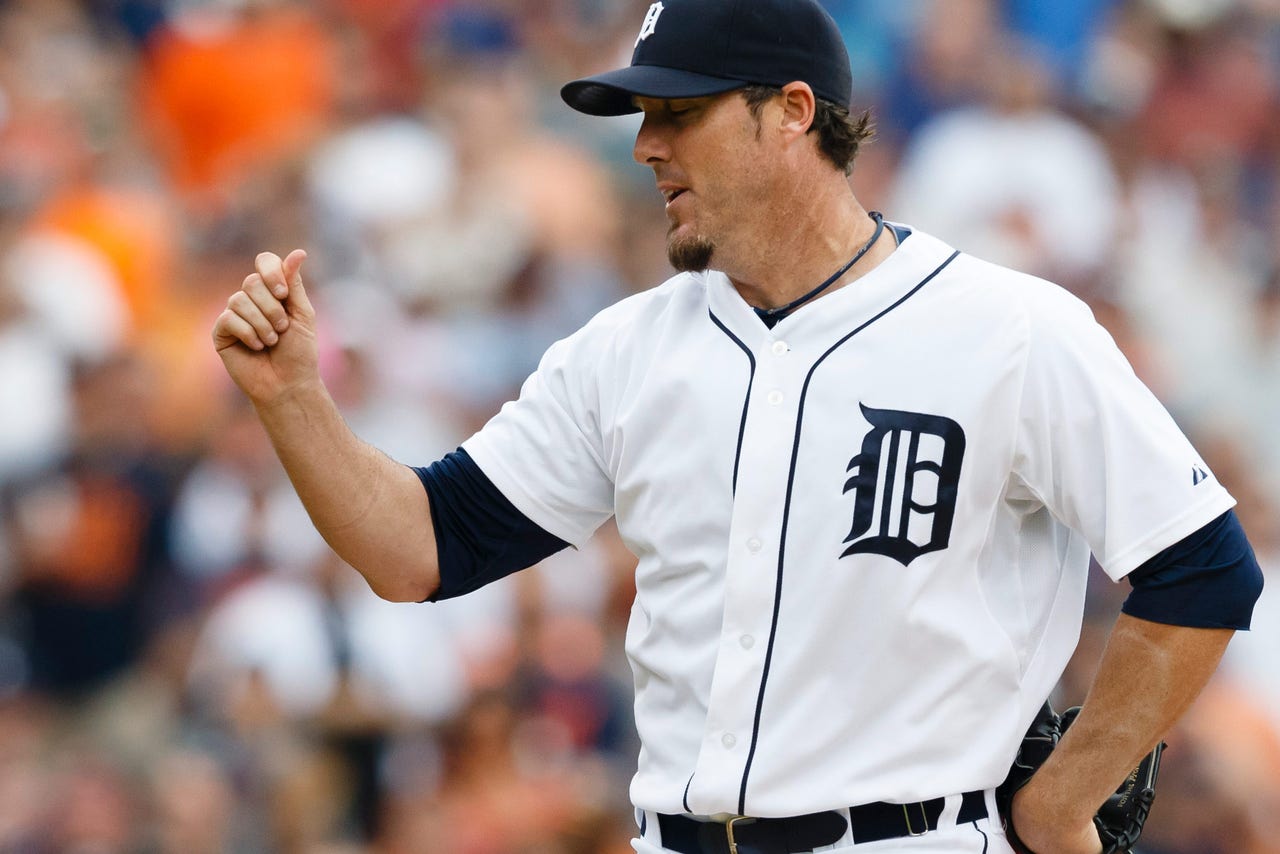 DETROIT -- There was probably no one happier to say goodbye to 2014 than Joe Nathan.
The invincible closer who had tortured the Tigers for years by never blowing a save against them suddenly became mortal when he joined them, blowing seven of his 42 save opportunities.
"I always say it's a fine line between having a really good season and having a subpar year," Nathan said during the recent winter caravan. "It seemed like the first couple of months of the season it didn't matter what I threw up there, how they hit it they were gonna find some holes and it put us in some tough situations.
"Something that I can look well on is a bad couple months that I think I turned around. I can just look at the positives and look forward and do what I can now to help this club out in 2015."
It was certainly a tale of two halves for Nathan.
Before the All-Star break, Nathan was 4-2 with a 5.61 ERA and five blown saves in 24 chances.
After the All-Star break, Nathan was 1-2 with a 3.70 ERA and two blown saves in 18 chances.
"When the season ended I felt like, 'I'm just hitting a groove now and pitching well now, and it's time to go home,'" Nathan said. "If anything, I felt older earlier, and then found the fountain of youth as the season went on."
Nathan turned 40 on Nov. 22 but said he doesn't feel old, he feels really good.
"As you get to this age, I think the question isn't, 'Can I make it through the season?'" Nathan said. "It's, 'Can I get myself prepared for the season?' You always hear the guys that retire say, 'Listen, it just got too hard to prepare.' So I came into this offseason really focused on trying to pay attention to my body and pay attention to what I need. And fortunately, it's going unbelievable."
Nathan worked with his trainer in the offseason and did a few different things than he has done in the recent past.
"It's almost like I'm going back to the younger days as far as agility-type stuff and seeing if we can get some more in my legs, keep my spring in my legs, as opposed to just doing squats and squats and squats," Nathan said. "It feels like they get kind of stuck. They're strong, but they can't move. So I wanted to be able to move more, so he's incorporating more stuff there."
Nathan said he began his offseason training by throwing a football for a while before picking up a baseball.
With the baseball in hand, Nathan said he was up to 80-85 yards and long tossing, working on building arm strength before starting to throw off the mound at the beginning of February.
"I don't think I'm going to work on breaking balls a whole lot, maybe my last bullpen before I head down," Nathan said. "I want to continue to work on arm strength and continue to get through a baseball before I start breaking some stuff."
Nathan hopes that Tigers fans won't have to resort to breaking things because of him this season. 
He is well aware that he has something to prove.
"I don't want people thinking that I'm done," Nathan said. "I think coming into not just the spring, but coming into the season, I want to prove to myself and other people I still have something left in the tank."
Nathan hopes he can get off to a better start than he did last season and carry that through the entire year.
"I think if we can get off to a good start and really kind of set the tone, it can help," Nathan said. 
"Not just myself individually, but it can help this club to have confidence and hopefully put in the minds of other teams that we're not going away. This team is still here to play."
---