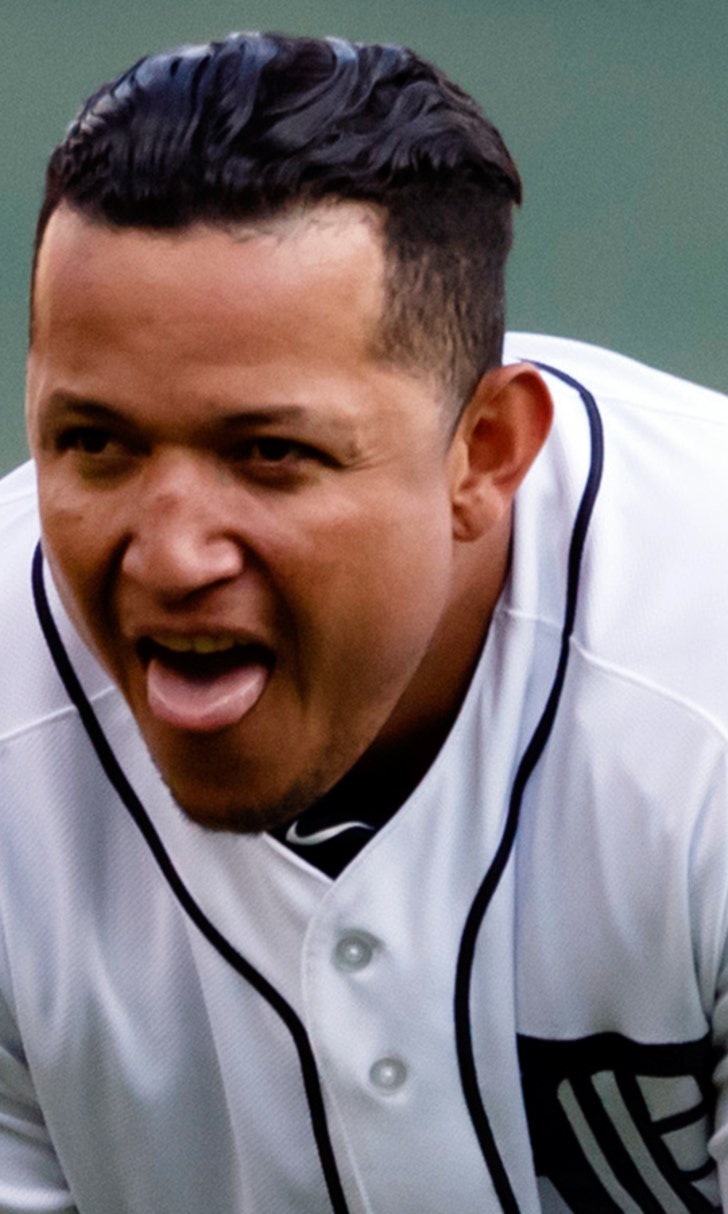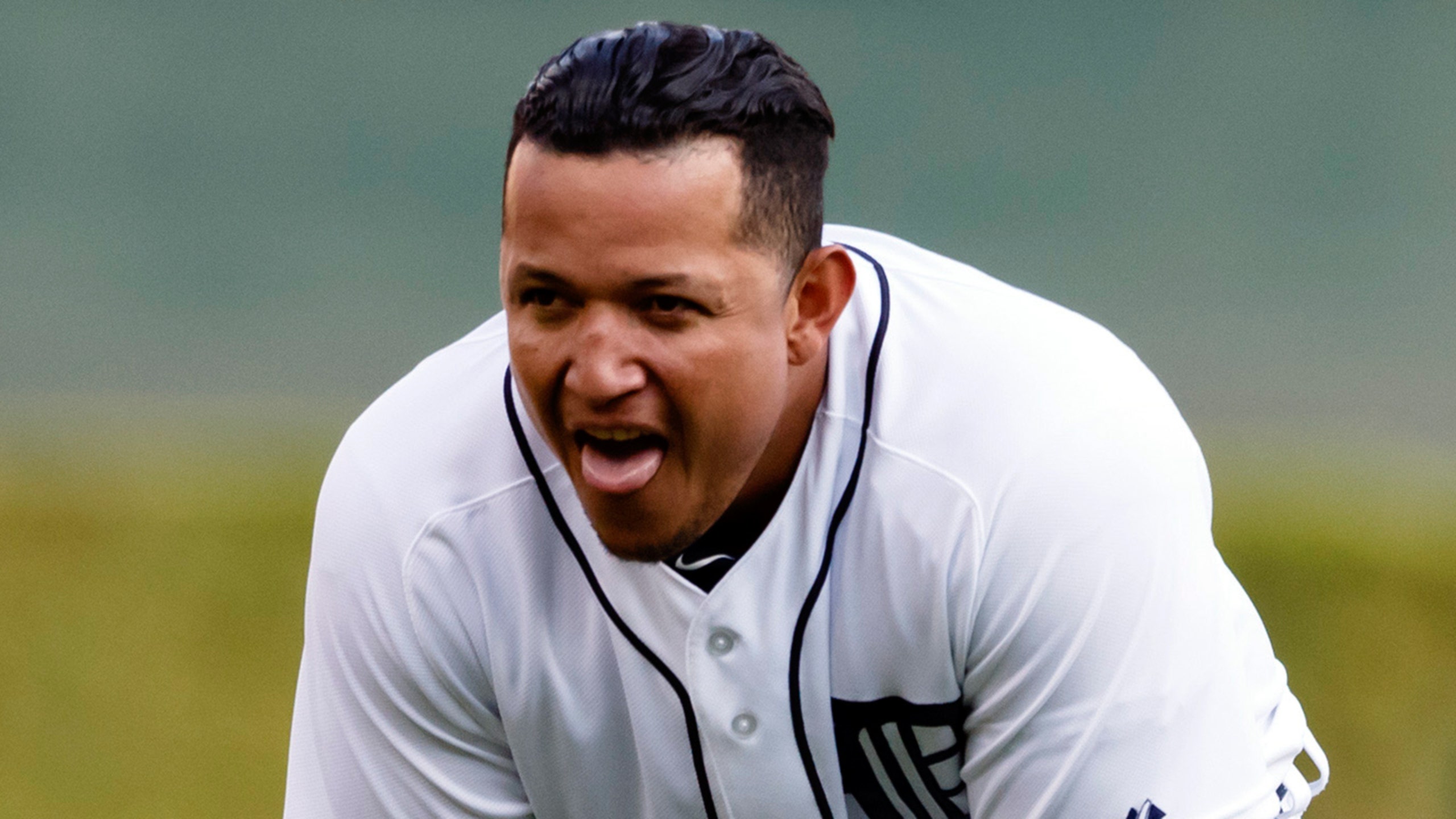 Tigers might have Cabrera back against Astros
BY foxsports • August 13, 2015
A homestand maybe never sounded so good to the Houston Astros. Even better, it starts with Dallas Keuchel on the mound.
Keuchel takes an unblemished season record at Minute Maid Park into a matchup against the Detroit Tigers -- and possibly Miguel Cabrera -- on Friday night (7 p.m. pregame, 8:10 first pitch on FOX Sports Detroit).
The Astros stumble into this 10-game stretch at home with a slimmed AL West lead from another poor road trip. Wednesday's 2-0 win over the Giants snapped a four-game losing streak and shut the door on a 2-7 trek through Arlington, Oakland and San Francisco.
"It was nice to squeeze one out of here," manager A.J. Hinch said. "... It hasn't been easy for us on this trip. To be able to shake hands afterward was a good feeling. We needed it."
Returning home for 10 days, including next week's four games with Tampa Bay and three against the Los Angeles Dodgers, could further help Houston get on track. Whereas the Astros (62-53) are a major league-worst 4-17 on the road since July 4, they have won 14 of 16 at Minute Maid Park and are an AL-best 38-18 at home.
Keuchel (13-6, 2.40 ERA) became the first pitcher in franchise history to win his first 10 home decisions in a season when he last pitched in Houston, allowing two hits in six innings of a 9-2 victory over Arizona on Aug. 1. He's the first in the majors to do that since Zach Greinke with Milwaukee in 2011.
In his 12 home starts, Keuchel sports a 1.26 ERA which is second-best in baseball behind teammate Scott Kazmir (1.22). They're the only two pitchers who have yet to surrender a home run at home with at least six starts.
While Keuchel has won his last five outings at home and allowed two runs in his last 30 innings there, he has lost three straight road starts after giving up three runs and a season high-tying 10 hits over 7 2-3 innings in last Friday's 3-1 loss in Oakland.
"I can't put myself in hitters' counts consistently early on," Keuchel said. "I need to find my groove."
The left-hander has not lost consecutive starts this year and now looks to tie Seattle's Felix Hernandez for the AL lead in wins.
That task would be tougher if Cabrera returns. The Tigers (55-59) struggled to a 15-20 record without the former MVP, who has spent six weeks on the disabled list with a strained left calf.
"If all goes well, he may be activated Friday, as long as he says he feels good," manager Brad Ausmus told MLB's official website before Wednesday's sweep-preventing 7-4 win in Kansas City.
He added that Cabrera, who went 7 for 15 during a four-game split against the Astros in May, might play Friday before being rested Saturday and playing Sunday.
Ausmus will make his own return in Houston for the 10th anniversary celebration of the Astros' 2005 NL championship team. He was Houston's catcher for two stints of his 18-year career, from 1997-98 and 2001-08.
Alfredo Simon (10-6, 4.74) opposes Keuchel and hopes to shake off a groin injury that has hampered his last two starts, allowing 10 runs in 12 1-3 innings against Baltimore and Boston. The right-hander has an 8.29 ERA in his past nine outings but is 2-0 in the last four.
Simon beat the Astros on May 22, giving up two unearned runs in seven innings, and is 2-0 with a 1.10 ERA in five career appearances against them.
Houston center fielder Carlos Gomez was limited to pinch-hitting duty Wednesday to rest the left knee he banged into the wall while making a catch Tuesday, but he's expected to return to the lineup Friday.
Ian Kinsler is 6 for 19 against Keuchel while Victor Martinez is 3 for 6 with a homer, which came in Keuchel's last matchup against Detroit. Keuchel allowed only one other run in 7 2-3 innings to beat the Tigers in a 6-2 victory May 8, 2014.
---
---