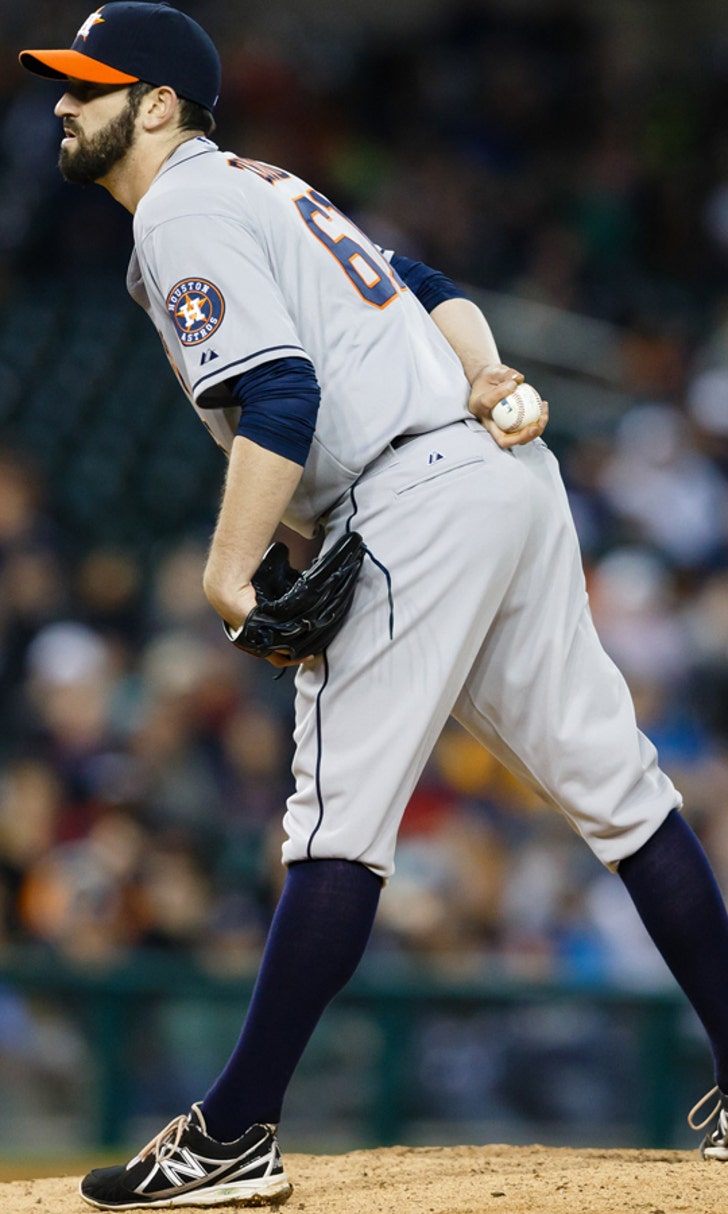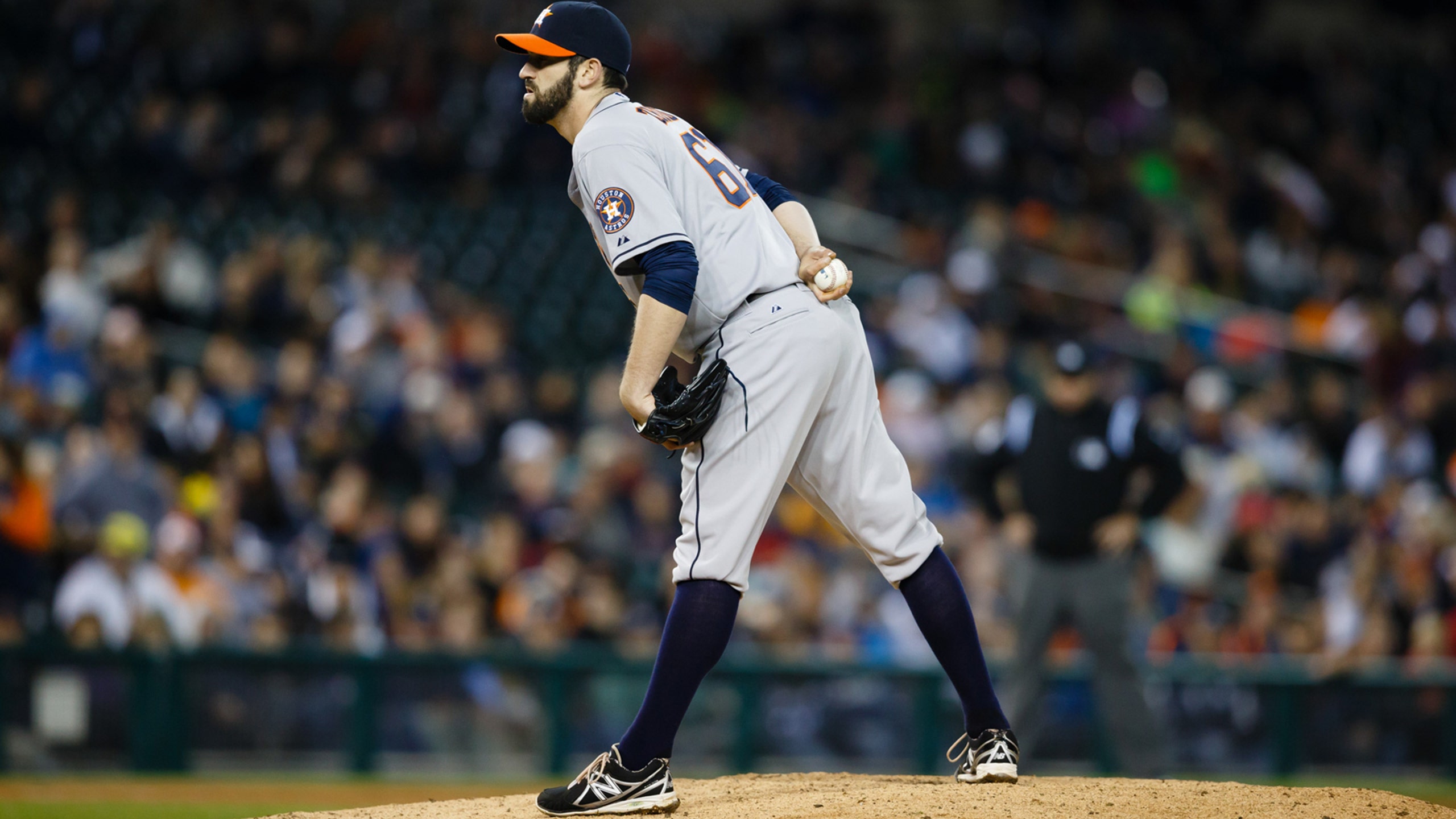 Tigers hope Zeid is pitching version of J.D. Martinez
BY foxsports • January 30, 2015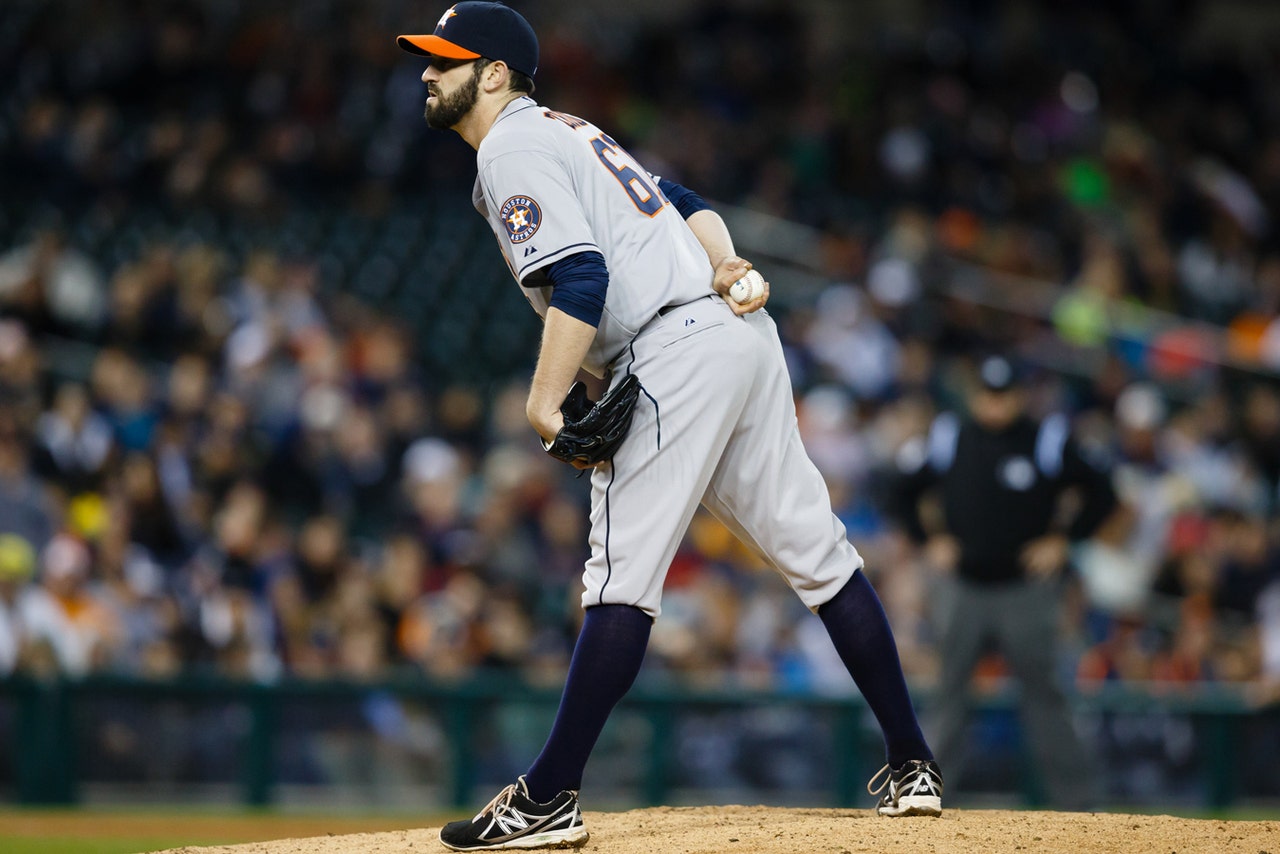 DETROIT -- The Tigers had great luck with a Houston Astros castoff last season so they decided to take a chance on another one.
The Astros waived outfielder J.D. Martinez last year and the Tigers immediately signed him.
After Martinez destroyed Triple-A pitching with the Toledo Mud Hens, hitting 10 home runs and driving in 22 runs in 17 games, the Tigers called him up.
Martinez batted .315 with 23 home runs and 76 RBI in 123 games with the Tigers, showing a particular knack for late-inning homers.
While it's tough to strike gold in the same place, the Tigers hope that Josh Zeid will be the pitching version of Martinez this season.
Tigers assistant general manager Al Avila had known Martinez since he was a kid growing up in Miami.
This time, the Tiger who had inside knowledge was manager Brad Ausmus.
Ausmus was Zeid's manager on Team Israel in the World Baseball Classic in 2012.
"He actually closed -- it was a small tournament, but he's got that stuff," Ausmus said. "But at this point, it's just about his consistency. He's got some time in the big leagues with Houston. He's shown flashes of what they thought he could do when they acquired him. And we're hoping that with the maturity, he improves even more."
Zeid is well aware of the success that Martinez had when he joined the Tigers.
"We were disappointed that he left," Zeid said. "He was a great teammate. He works really hard. To see him succeed, you weren't surprised. It was just a matter of time before he really got things going. I couldn't be happier for him and I'm actually really excited to be playing with him."
Zeid, 27 like Martinez, struggled with the Astros last season, putting up a 6.97 ERA in 23 games.
"I got designated by the Astros, so it's kind of humbling," Zeid said during TigerFest. "I obviously didn't have a great year last year. I had two foot surgeries so a lot of stuff kind of didn't go as I had hoped. 
"But obviously the front office here saw something in me that they see a lot of potential and that gives me confidence coming into this spring training and especially going into next year. Whether it happens in spring training that I get an opportunity or throughout the year, I'm just happy to get the chance to keep playing."
Zeid had to have surgery on both of his feet last season, which likely contributed to his struggles.
In 2013, Zeid was 0-1 with a 3.90 ERA in 25 appearances with the Astros.
Zeid throws a mid-90s fastball and also has a slider and splitter in his repertoire.
Although he played with Martinez, that was not the Tiger he talked to when the Tigers picked him up on waivers.
"I actually spoke to David Price," Zeid said, who spent two seasons at Vanderbilt before transferring to Tulane. "I went to college with him. He was the first one to get in contact with me. He told me that everyone's so nice here. I figured that out in the first five minutes."
Zeid got to experience Detroit and the fans during the Winter Caravan and TigerFest.
"It's incredible," Zeid said. "The fan base is amazing. There's 10,000 people here and every single one of them couldn't be nicer, couldn't be more welcoming. That means a lot."
It means a lot that Zeid even showed up for the event, considering his son Parker William was just born Dec. 8.
"It's everything my wife (Stephanie) and I dreamed of," Zeid said. "All he needs is to sleep and eat and he's perfect. It doesn't matter that we're tired because we're enjoying every second of it."
Although the Tigers have relievers expected to make the team like Joe Nathan, Joakim Soria and Al Alburquerque, there are a few spots available.
Plus, there's always the allure of pitching for a team that's won its division four straight seasons.
"The day I got picked up by the Tigers from someone in the front office called me and said, 'Work hard because we're a playoff team. We're a playoff-caliber team. You have that to look forward to. Your season's not going to end September 30. You're going to keep going. You're going to play through October,'" Zeid said. 
"If they're confident, that bleeds down. That's going to get to the players. If they believe, we gotta believe, too."
---