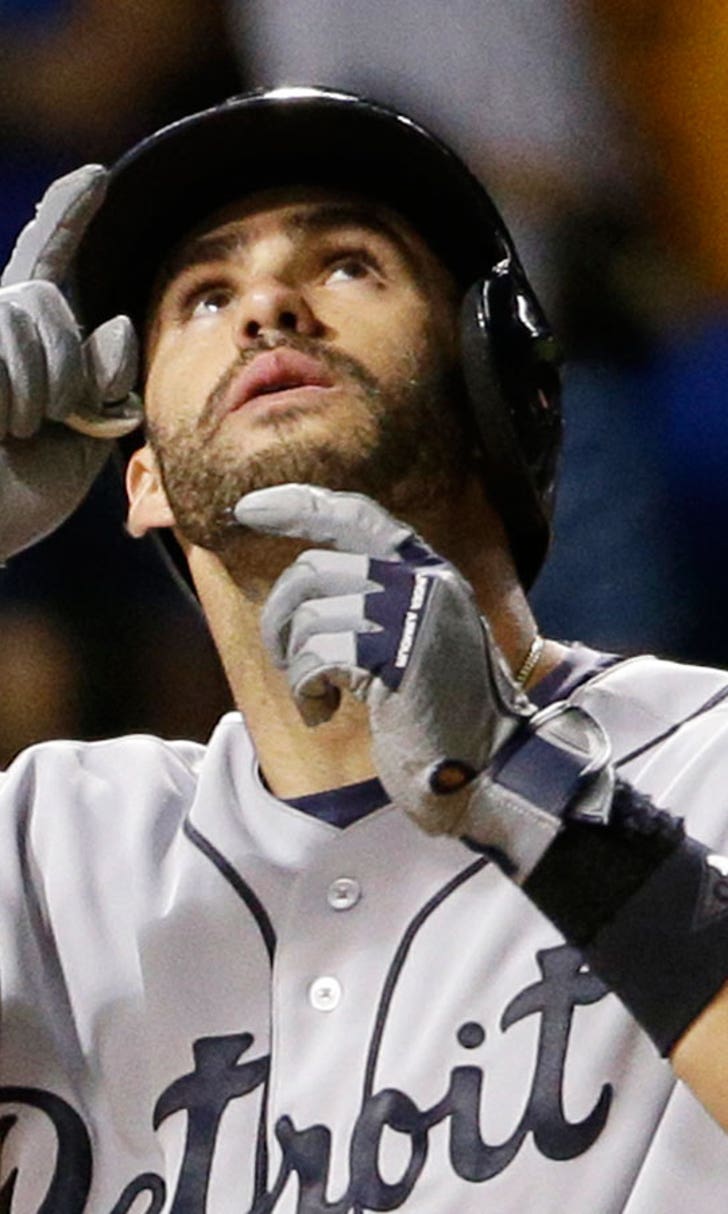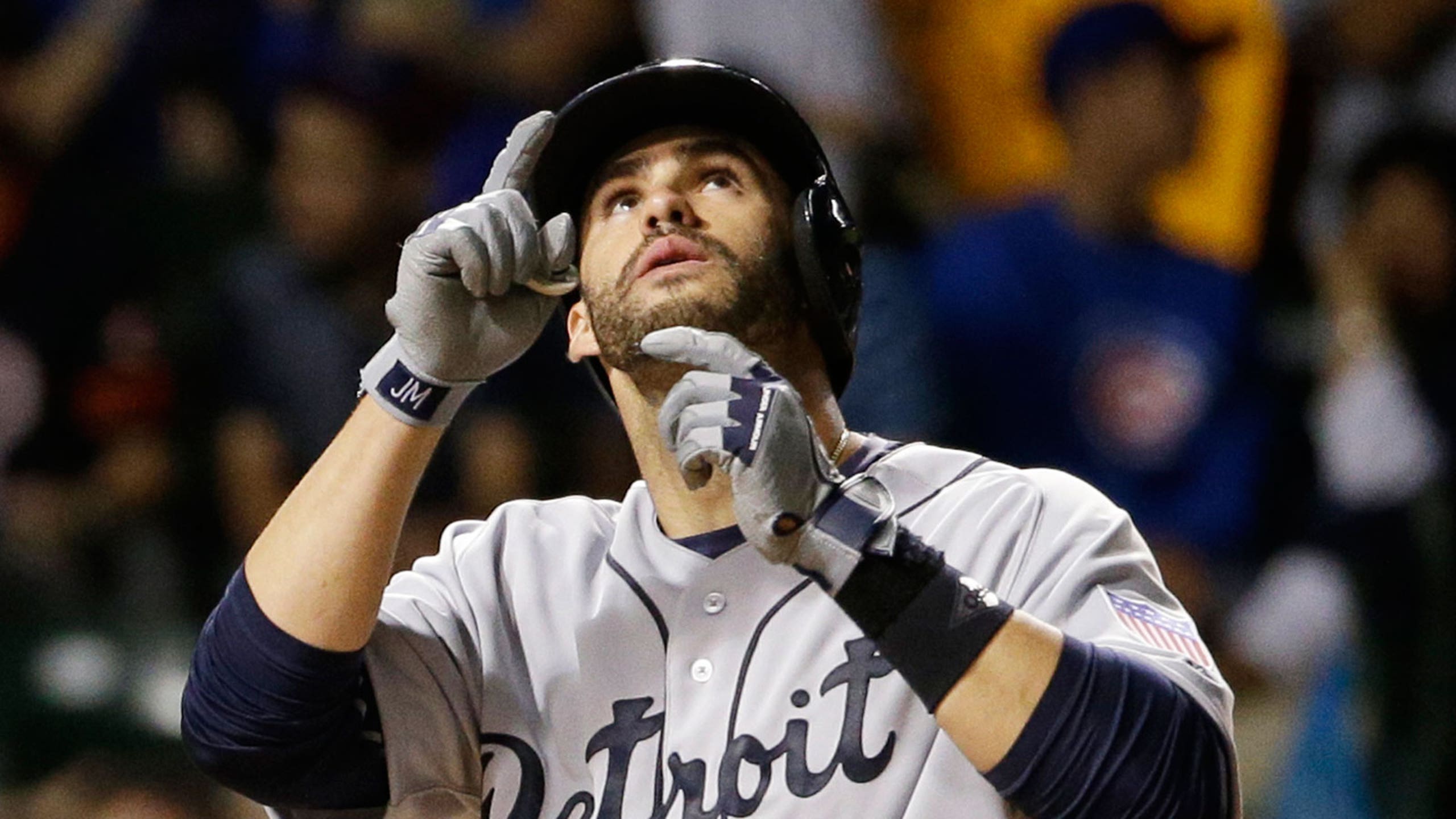 Tigers hope hits keep coming against Rangers
BY foxsports • August 20, 2015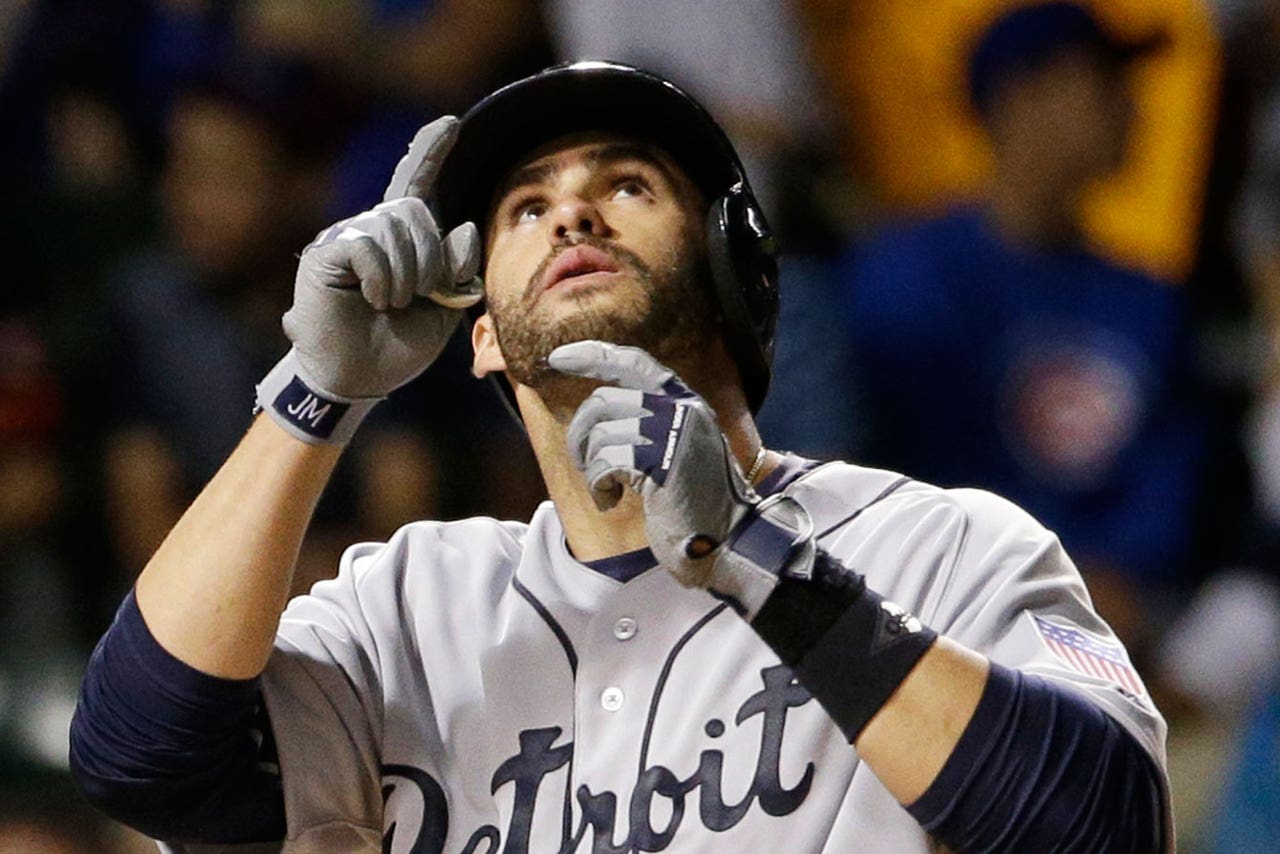 The Texas Rangers have had a strong seven games thanks in large part to some impressive offense, and it could get even better against Alfredo Simon.
The right-hander has allowed at least four runs in nine of his last 10 starts, but he's at least likely to avoid Josh Hamilton on Thursday night (6 p.m. pregame, 7:08 first pitch on FOX Sports Detroit) as the Rangers and Tigers open a four-game series in Detroit.
After Wednesday's 7-2 home win over Seattle, the Rangers (61-58) have won six of seven with 5.9 runs per game. The last four have come with Hamilton out with a sore left knee, and the fragile outfielder may be headed to the disabled list as recently acquired Will Venable joins the team Thursday.
"If I could play through it, I would be out there right now," Hamilton told MLB's official website. "If I went out there right now, we would be back where we were four days ago: swollen or worse."
Simon (10-7, 4.84 ERA) has gone 1-1 with a 7.27 ERA in his last three starts as he's dealt with a groin injury, walking eight with just four strikeouts in 17 1-3 innings over that span.
He allowed four runs in five innings of Friday's 5-1 loss in Houston. That gave him a 3-4 record and 8.19 ERA in 10 starts after going 7-3 with a 2.58 ERA in his first 12 with Detroit.
Seven of Simon's eight games against Texas have come in relief, posting a 5.54 ERA without a decision. He lasted 1 1-3 innings and allowed three solo home runs in his only start in 2009, a 7-5 road loss.
Venable is 2 for 2 with a home run and a triple in the matchup and Adrian Beltre is 2 for 5 with a homer. Elvis Andrus is 0 for 5 against Simon.
Detroit's offense, however, seems like it could be capable of making a game of it even if Simon's struggles continue. The Tigers (58-61) concluded a two-game sweep of the Chicago Cubs with Wednesday's 15-8 win to salvage a split on an eight-game road trip.
They scored 25 runs with 40 hits at Wrigley Field, with the 21-hit finale marking season-best outputs in both categories.
"The two nights here, we swung the bats very well," manager Brad Ausmus said. "It was a little bit quieter in Houston, but since the off day and then two days in Chicago, the guys have had good at-bats, they've driven the ball, they've come up with big hits with men on and they kept tacking on even when ... the Cubs were chasing us back."
Nick Castellanos was 5 for 9 with two homers, two doubles and seven RBIs in the series. J.D. Martinez has gone 6 for 13 in his last three with homers in two straight and Ian Kinsler is batting .434 in his last 18 games.
Kinsler has hit .483 in seven career games against Texas, his former team.
That's all waiting for Martin Perez, whose first three starts after being removed from the disabled list in July were a collective disaster. He's been far better in August with a 1-0 record and 2.21 ERA in three starts.
Perez (1-2, 5.29) gave up three runs - two earned - in six innings of Friday's 5-3 home win over Tampa Bay but didn't earn the decision.
The left-hander hasn't faced Detroit since 2013, but he probably remembers both of his career outings as the Tigers tagged him with a loss and nine earned runs in 6 1-3 innings. Like Simon, he allowed three homers in his only start against his next opponent.
---
---