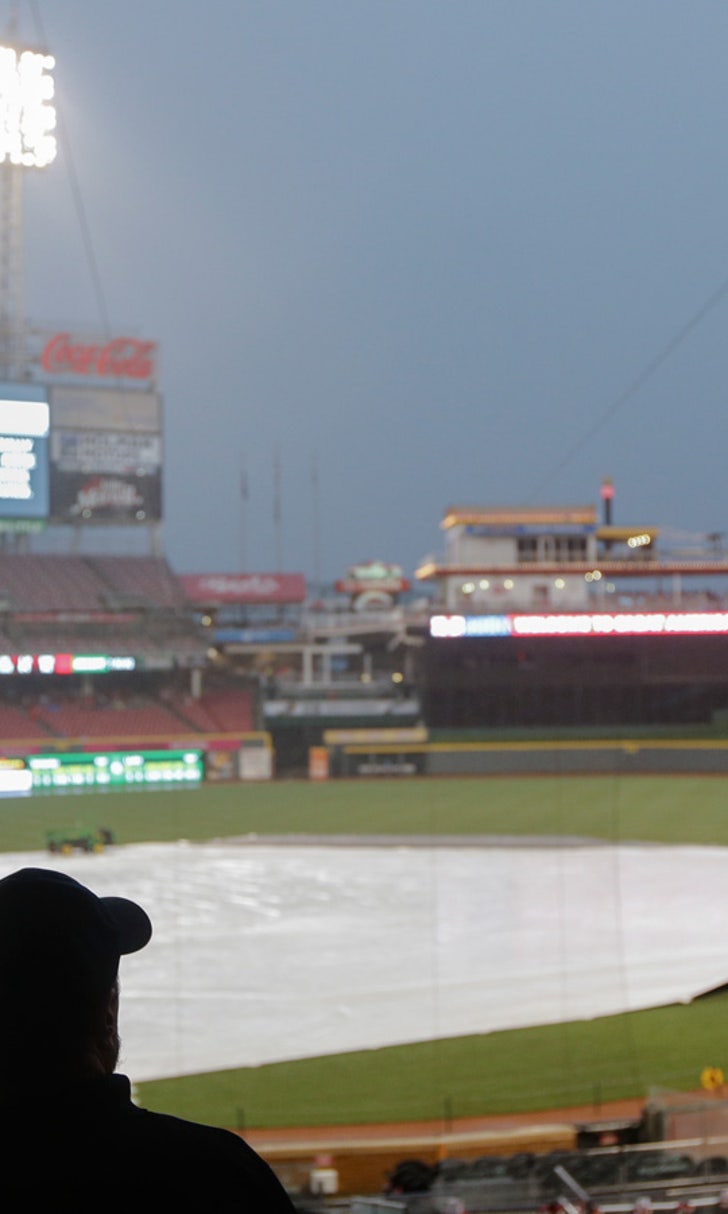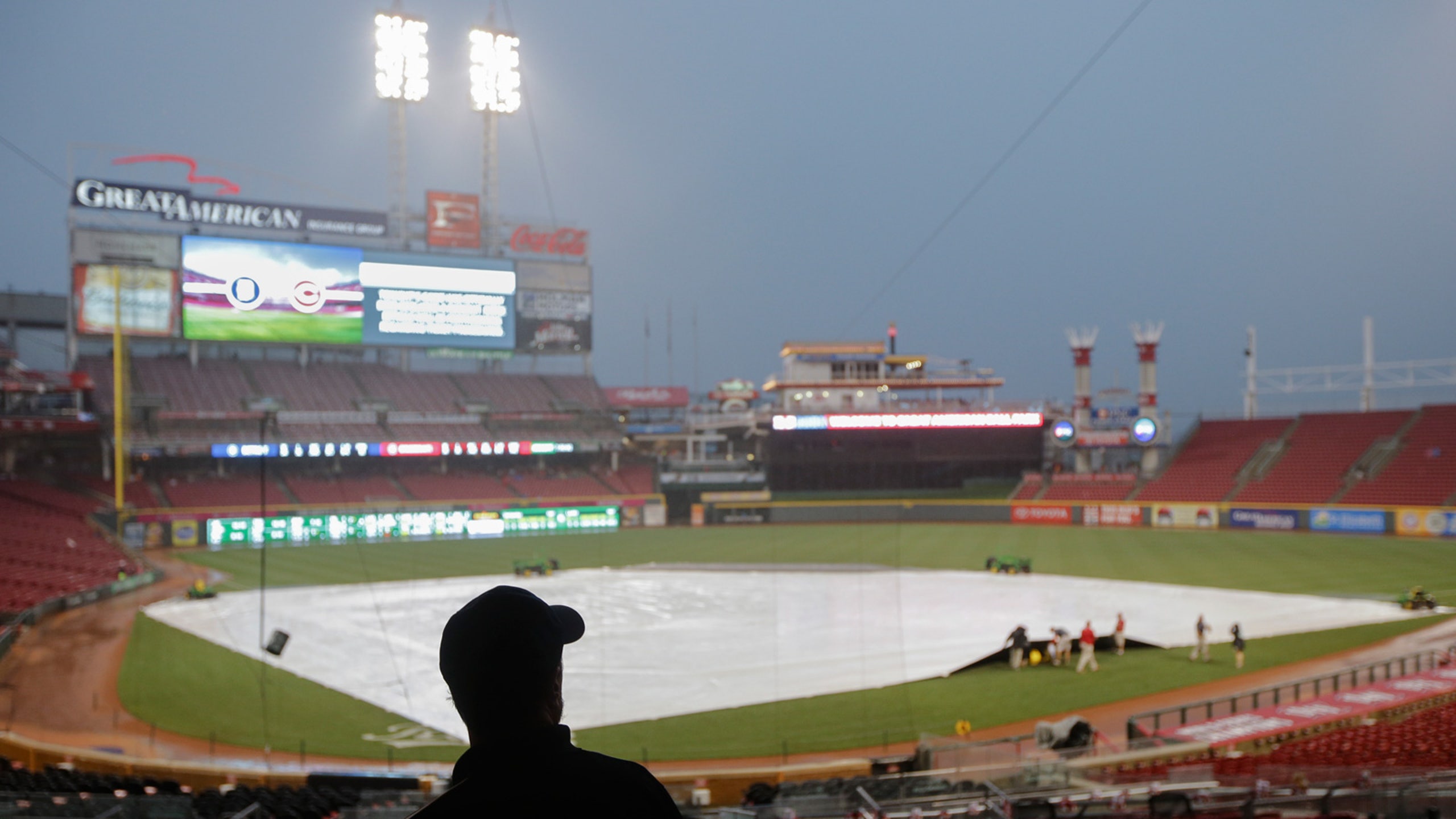 Tigers head to NYC after rain ends Reds series early
BY foxsports • June 19, 2015
CINCINNATI (AP) -- The Detroit Tigers' trip hasn't gotten off to a good start. A 13-inning game in Cincinnati ended with an 8-4 loss, and the next one was postponed because of rain and will have to be made up in August.
New York, here they come.
The Tigers expect to get designated hitter Victor Martinez back from a knee injury during their weekend series against the Yankees. Martinez ended a minor league rehab stint and went to New York ahead of the team on Thursday.
The rest of the Tigers headed there, too, after their game against the Reds was postponed because of rain. A makeup date wasn't immediately scheduled. The teams have three common days off in August.
"I talked to Victor," manager Brad Ausmus said before the game was called off. "He feels good. He feels like he's ready."
Ausmus expects Martinez to be activated off the disabled list on Friday. He's been sidelined since May 19 with inflammation in his left knee. The DH batted .294 during four rehab games with Triple-A Toledo.
Last season, Martinez batted .335 with 32 homers and 103 RBIs. This season, he was batting only .216 with one homer and 15 RBIs in 34 games before he went on the disabled list to get his knee healthy.
The Tigers have gotten starter Justin Verlander back from his first career stay on the disabled list. He missed the first two months with a strained right triceps.
Verlander, a 2011 MVP and Cy Young winner, was activated and pitched five innings on Saturday against Cleveland, giving up two runs and three hits with two walks and two strikeouts in five innings.
Verlander was scheduled to pitch Thursday. He will go on Friday in New York instead, looking to do a little bit more than the last time.
Detroit is 34-32, in the middle of the pack in the AL Central. But the Tigers feel they're getting back some players who can help set things right.
"The distance from first place doesn't trouble me at all," Ausmus said. "I'm not going to panic and I'm not concerned with 96 games left."
RAIN, RAIN, RAIN
The game was called after a 37-minute delay. There have been nine rain delays at Great American this season totaling 13 hours, 40 minutes, with two games postponed.
CABRERA'S STREAK
Miguel Cabrera has driven in at least one run in six consecutive games, tied for the third-longest streak of his career. It's his longest such streak since 2013, when he had an RBI in seven consecutive games.
TRAINER'S ROOM
Tigers: Alex Avila will catch in the bullpen Friday to test his sore left knee. If that goes well, he'll start a minor league rehab assignment.
"He won't need a lot of time at the plate, but we need to build him up for catching," Ausmus said. "He will probably catch three innings, DH the next day, catch five innings, then DH again."
Reds: Rookie RHP Jon Moscot will have surgery on his dislocated left shoulder. He's expected to be ready for spring training.
UP NEXT
Tigers: Verlander (0-0) will make his 800th career start, becoming the eighth Tigers pitcher to reach the mark.
Reds: Mike Leake (3-4), who was scheduled to start on Thursday, will open the series against the Marlins.
---