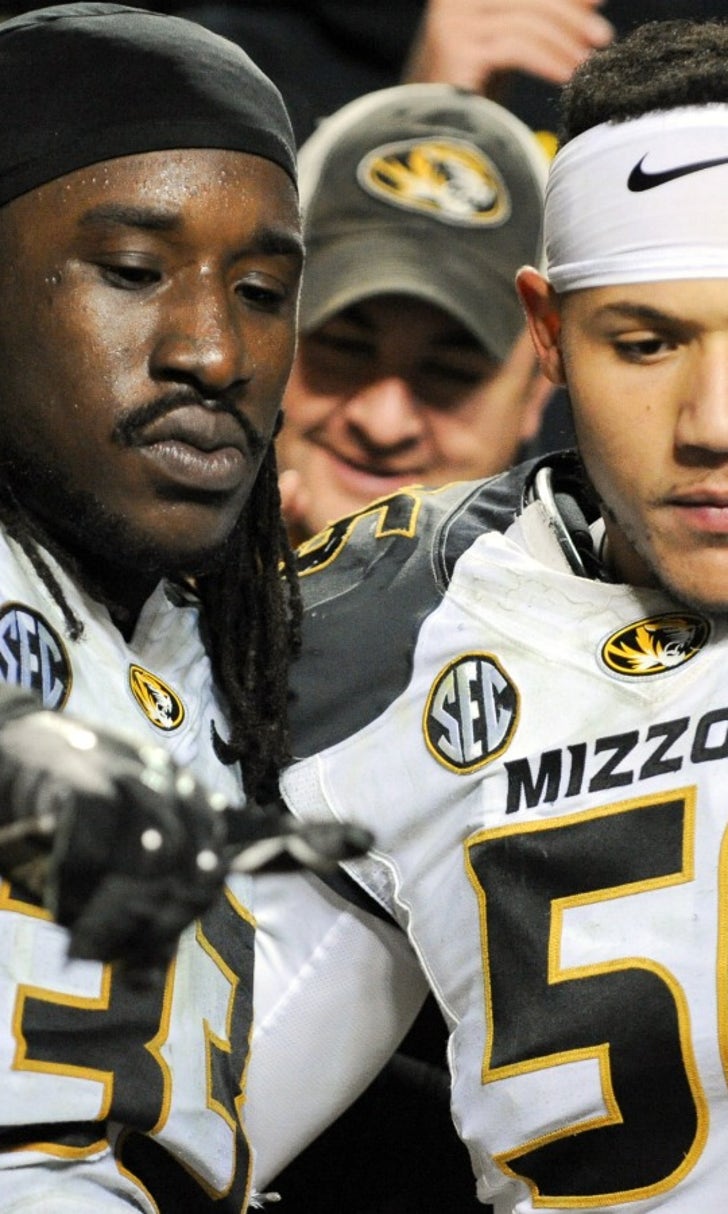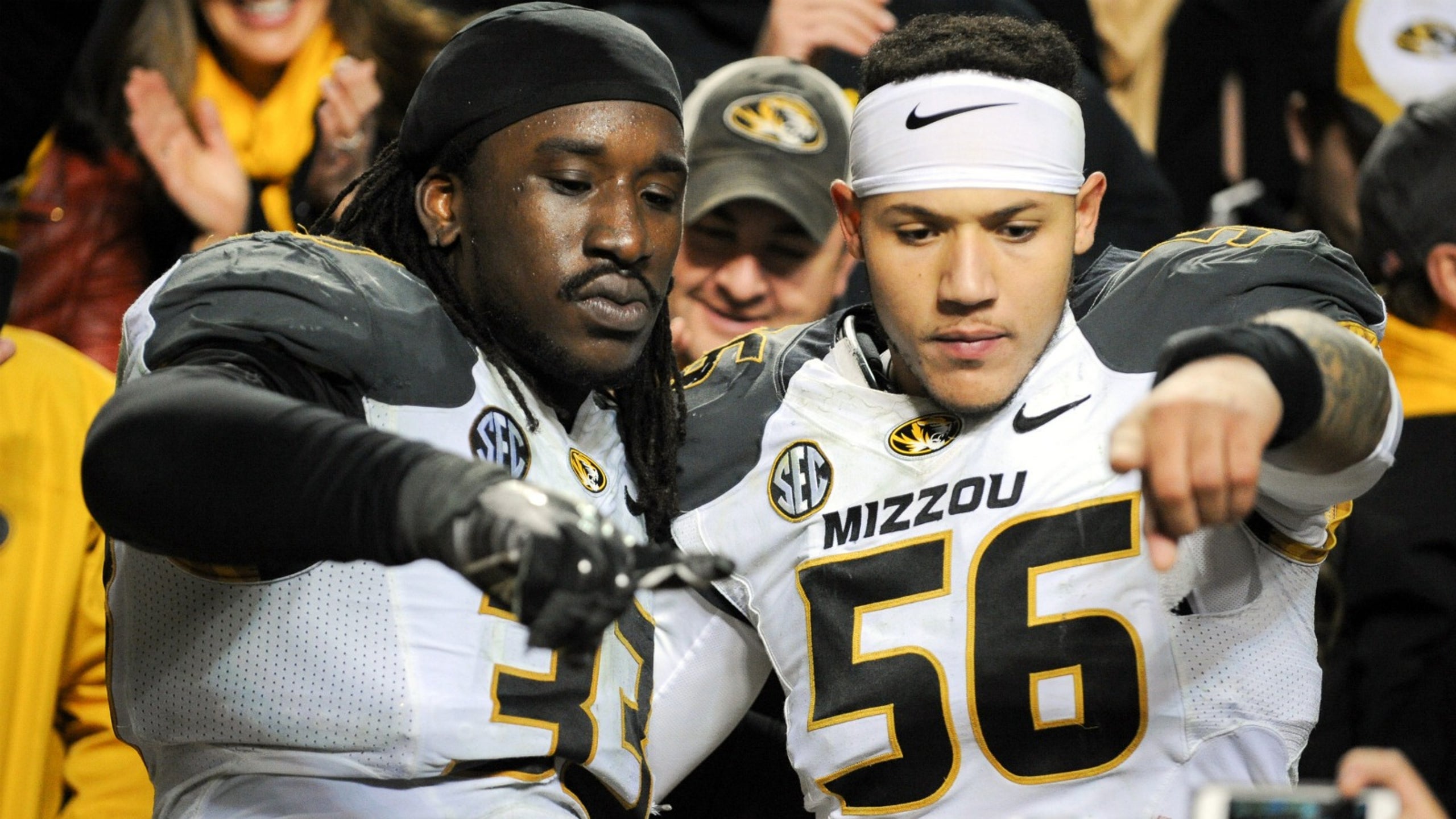 Tigers extend improbable road win streak with more great defense
BY foxsports • November 23, 2014
Shane Ray and Mizzou's dominant defensive line figured to have a big day against the SEC's worst offensive line when it comes to protecting the quarterback.
The Tigers' front four didn't disappoint, leading the defense to eight sacks and 13 total tackles for loss. They carried Mizzou to another impressive defensive performance in a 29-21 win at Tennessee likely to give Vols quarterback Joshua Dobbs some nightmares and plenty of soreness for the next few days. 
After scoring 11 touchdowns in back-to-back wins over South Carolina and Kentucky, the Vols' offense got just one against a Tigers team one victory away from a second straight SEC title game appearance. Dobbs completed 23 of 36 passes for 191 yards against constant pressure, and his two turnovers proved too much to overcome despite a late touchdown pass and two-point conversion run by the sophomore.
Defensive end Markus Golden notched a game-high two sacks, but it was a team effort from Missouri's vaunted defensive line. All four starters sacked Dobbs at least once, and even backup tackle Josh Augusta added one to the Tigers' SEC-best total of 42.
They also disrupted the Tennessee rushing game, allowing just 53 yards on 29 carries, including sacks. Everything starts up front for the Mizzou defense, and controlling the line of scrimmage always makes it a lot easier for the guys breaking up passes in the secondary.
FIRST DOWN: Mauk on target
Sophomore Maty Mauk played his best game in seven SEC starts this season, even if he didn't necessarily have the numbers to prove it.
One first-quarter drop apiece by senior receivers Bud Sasser, Jimmie Hunt and Darius White kept the Tigers' passing game from finding a rhythm early, despite Mauk's three third-down conversions on the way to an opening-drive touchdown. The inability of his receivers to create separation easily could have led to frustration and bad decisions by the sophomore, as it has so often this season.
Instead, Mauk kept his poise and continued to throw accurate passes, even though many of them were broken up by an aggressive Tennessee secondary. They still rarely had good opportunities for interceptions, and Mauk ran six times for 49 yards, excluding three sacks.
Finally, the Tigers' receivers stepped up in the fourth quarter and made some big plays, beginning with Hunt's impressive catch and run for a 73-yard touchdown on a beautifully thrown deep ball by Mauk. That extended the lead to 23-13, but Mizzou's coaches still trusted Mauk enough to take a chance on the first play of the next drive with less than 11 minutes left.
He rewarded them by completing a 35-yard touchdown pass to Sasser down the left sideline. Five plays later, the senior, who had dropped a sure touchdown early in the game, did enough to get a foot down in the end zone for his ninth score of the season.
Mauk ended the day 12 of 25 for 230 yards, which won't go down in the stat sheet as one of the best performances of his young career. But in terms of maturity and accuracy through adversity in a difficult environment, it should count as a huge step forward.
SECOND DOWN: Special teams struggles
Missouri controlled the game on offense and defense, yet the Tigers could hardly have been worse on special teams.
Tennessee punter Matt Darr began the damage early with two of his three punts pinning Mizzou inside the 10-yard line, including a perfect coffin corner punt out of bounds at the 1-yard line. The SEC's top returner, Marcus Murphy, never really had a chance to get going, though he did take a kickoff back 30 yards to the Tigers' 39.
That would be about the only bright spot for Mizzou's special teams, which gave up the first touchdown of the game on a 31-yard fake field goal pass from holder Patrick Ashford to Alex Ellis. Although Vols kicker Aaron Medley came into Saturday 1 of 6 from beyond 40 yards, the Tigers appeared completely caught off guard by the fake when he lined up for a 49-yarder.
Mizzou kicker Andrew Baggett made a 43-yard field goal to put the Tigers ahead 16-13 in the third quarter, but he also missed a 51-yarder to seal it late and, more important, two extra points. The second kept his team from taking a three-possession lead, and it almost led to disaster after Tenneessee cut the deficit to eight with less than two minutes remaining.
The Tigers' hands team didn't recover either of the Vols' onside kicks, the second of which happened only because of an offsides penalty. But the ball didn't quite make it 10 yards before Tennessee caught the bouncing ball, and Missouri got the possession it needed to run out the clock.
THIRD DOWN: Ball-control offense
An inconsistent running game stepped up when necessary to move the ball enough and keep Tennessee's offense off the field.
Murphy and Russell Hansbrough both rushed for more than 65 yards on at least 15 carries, once again carrying the load for an offense that has shifted from the pass to the run for the majority of its plays. It's an approach that works with the Tigers' standout defense, and the coaches seem to be perfecting it more each week.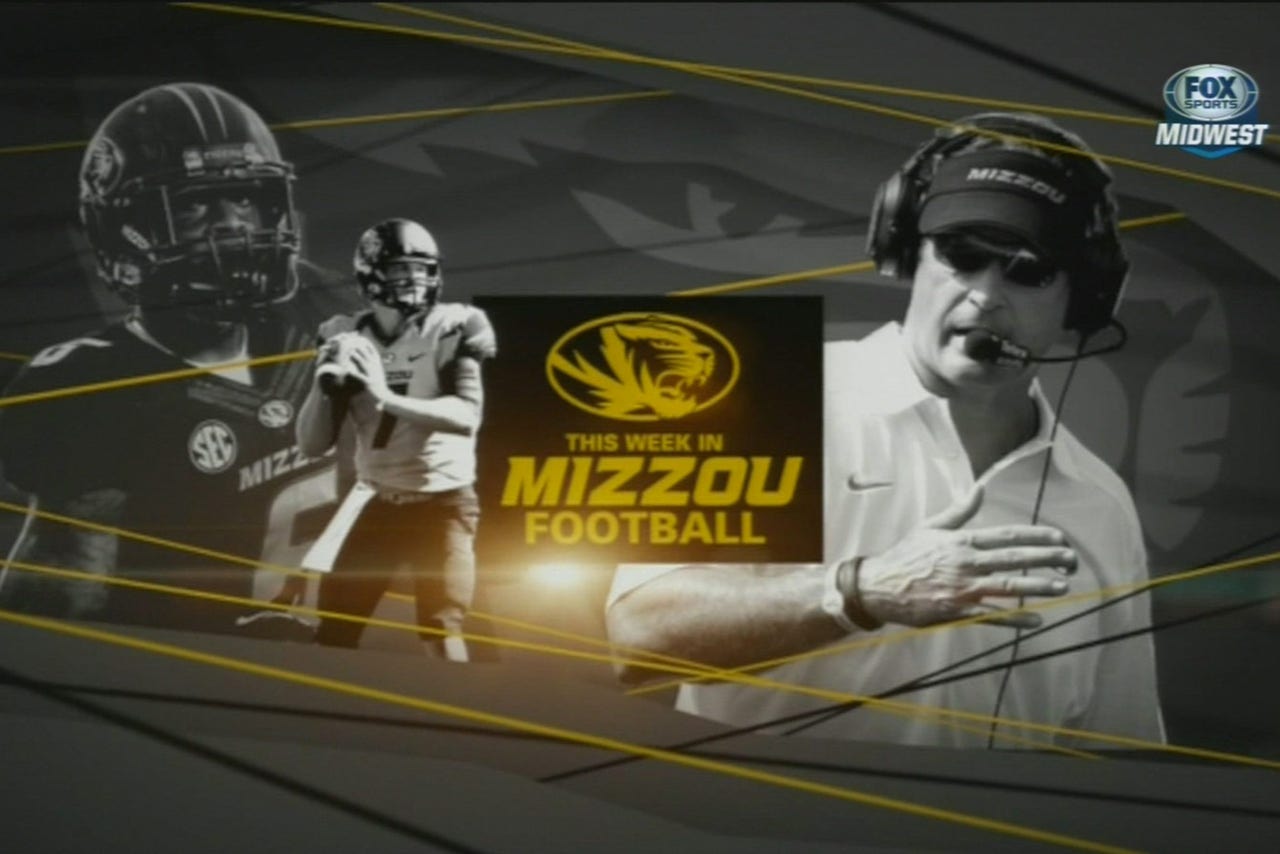 Watch This Week in Mizzou Football all season. Check your local listings for air times.
Mizzou's first two touchdown drives took 12 and nine plays, respectively, and the offense even ran 13 plays to go 43 yards before Baggett's field goal in the third quarter. The Tigers converted 8 of 17 third downs, largely thanks to picking up consistent chunks of yardage on first and second downs in their effective, less explosive offense.
FOURTH DOWN: The road win streak rolls on
The nation's most improbable road win streak reached 10 at Neyland Stadium, surpassing Mizzou's school record in dramatic fashion.
Eight of those wins have come against SEC opponents, even though the first came in a 38-23 rout of Indiana last season. The Tigers have now won on the home field of every SEC East opponent during the streak, as well as victories at Texas A&M last week and Ole Miss in 2013.
To be sure, Missouri has benefited from an unusually weak schedule, but it's still a remarkable accomplishment in a sport where location and crowd support can make a considerable difference. Coach Gary Pinkel's staff deserves plenty of credit for preaching the right message, and the players have clearly embraced it by preparing the same way, no matter the venue.
You can follow Luke Thompson on Twitter at @FS_LukeT or email him at lukegthompson87@gmail.com.
---