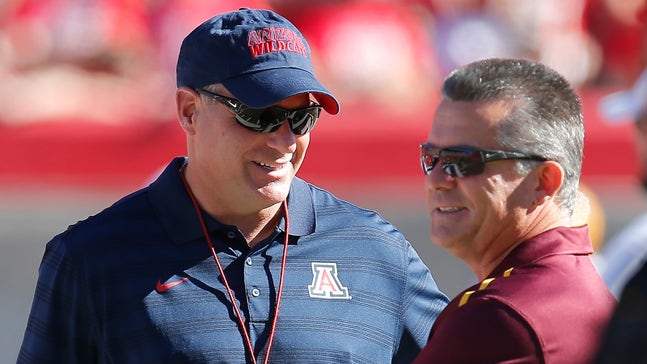 Thursday tidbits: Pac-12 coaching upheaval; shady Devils; Bog-Bog; MLB draft
Published
May. 7, 2015 1:38 p.m. ET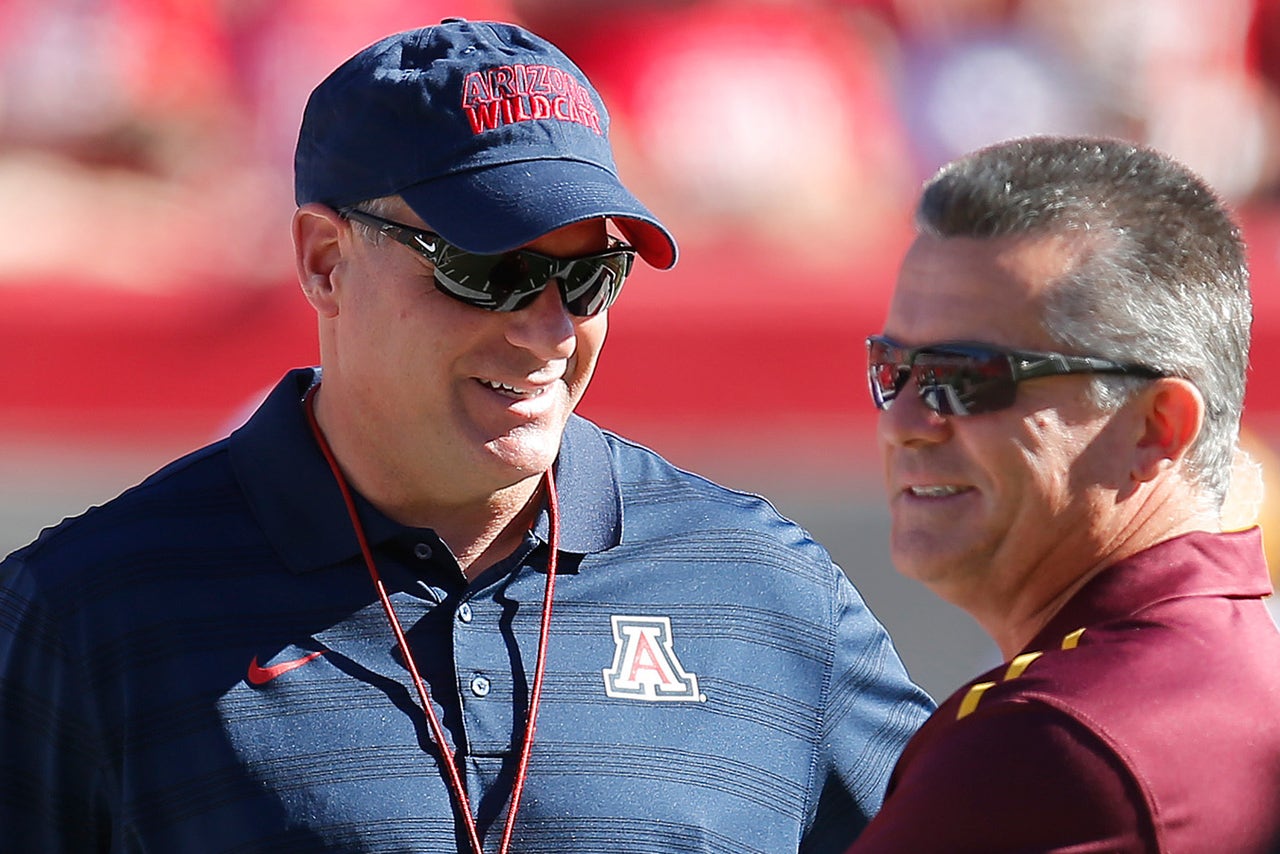 Let's start the day with some bits of tid from around the worldwide web while eagerly anticipating the first of seven Purple and Teal Throwback Thursdays at Chase Field.
>> From the how-times-have-changed department, here are the top two selections from Athlon's 2015 rankings of Pac-12 football coaches:
Holy moly, how's that for a shaking up of the old guard. Athlon explains the ranking system thusly: If you start a program from scratch, which coach would you hire knowing what they accomplished so far and their career trajectory?
Here's what it had to say about Graham:
Also of note in the rankings is that Oregon State's freshly hired Gary Andersen checks in at No. 6 -- directly ahead of Mark Helfrich, Jim Mora Jr. and Steve Sarkisian.
>> Before moving on from Pac-12 football, we alert you that ASU issued a news release today confirming that the Sun Devils will now pitch their forks on the west sideline at Sun Devil Stadium, leaving the sunnier east sideline for visitors.
The move was made possible by the reconfiguration of Sun Devil Stadium, with student seating moving to the south and north end zones. The student section had been on the east side, but the Pac-12 prohibits student seating directly behind a visiting team bench.
"There are many competitive advantages to changing our home sideline to the west side of the field, including getting us out of the sun during day games," Graham said.
>> From the help-is-on-the-way-some-day department, we bring you news that Bogdan Bogdanovic -- destined to be known as Bog-Bog -- was named the Euroleague's Rising Star for the second year in a row.
Bogdanovic, a 6-foot-6 shooting guard from Serbia, was drafted by the Suns with the 27th pick of the 2014 NBA Draft.
To be eligible for the Rising Star award, players must be no older than 21 years old during the summer before the season, a cut Bogdanovic (now 22) narrowly made. Bogdanvoic is playing under a four-year contract with the Turkish team Fenerbahce, but the deal reportedly has an out clause that would allow him to sign with an NBA team in 2016. He averaged 10.1 points, 2.9 rebounds, 2.7 assists and 0.8 steals per game while shooting 35.7 percent from three-point range in 27 games this season for Fenerbahce.
>> We're a month and a day away from the MLB draft, and the always insightful Fangraphs takes a deep dive into what the Diamondbacks might be thinking with the No. 1 pick.
Evaluators do not consider this to be a draft with any bonafide transcendent talents -- a la Stephen Strasburg and Bryce Harper. While many experts list Florida high school shortstop Brendan Rogers and UC Santa Barbara pitcher Dillon Tate at the top of their rankings, Fangraph's Kiley McDaniel believes the Diamondbacks are taking a long hard look at Georgia high school catcher Tyler Stephenson and New York high school outfielder Garrett Whitley.
McDaniel supposes that the D-backs might be looking to save some money on their top pick in order to have more money left in their pool for later choices (Nos. 43 and 76). 
Oh, by the way, if the draft is your thing, here's how some of those experts are sizing up this year's crop:
---