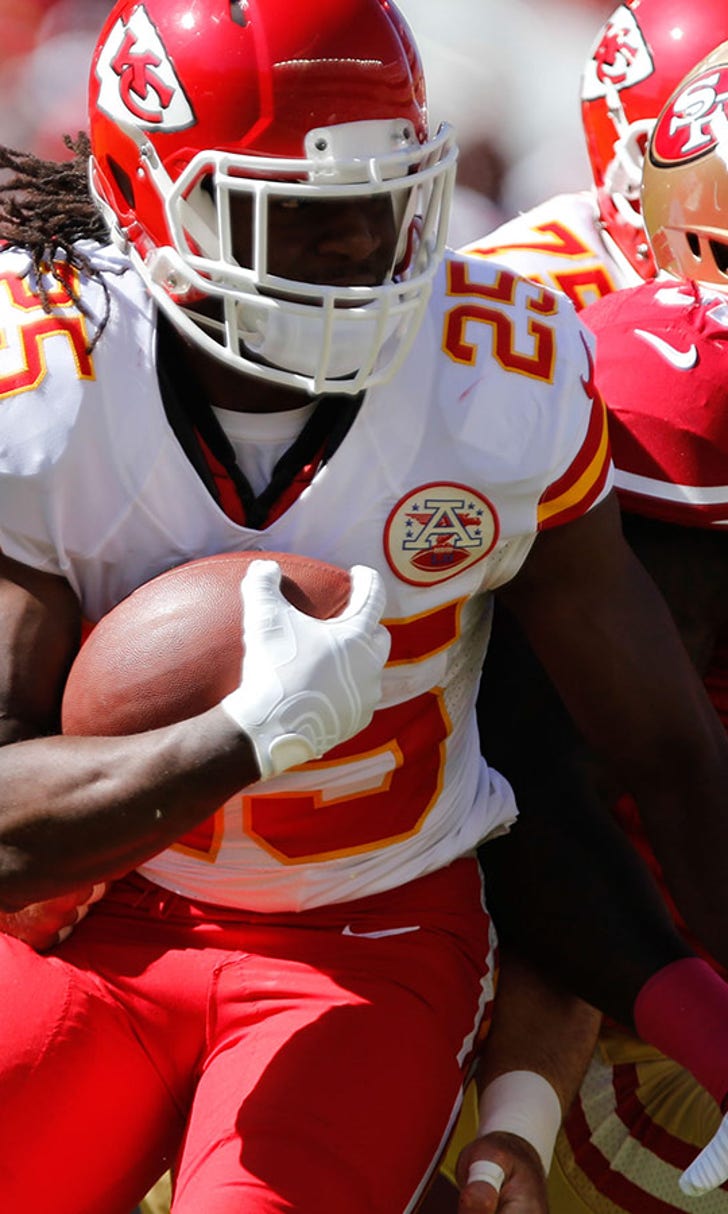 Thursday Night Fantasy Football Preview: Chiefs at Raiders
BY Fox Sports • November 20, 2014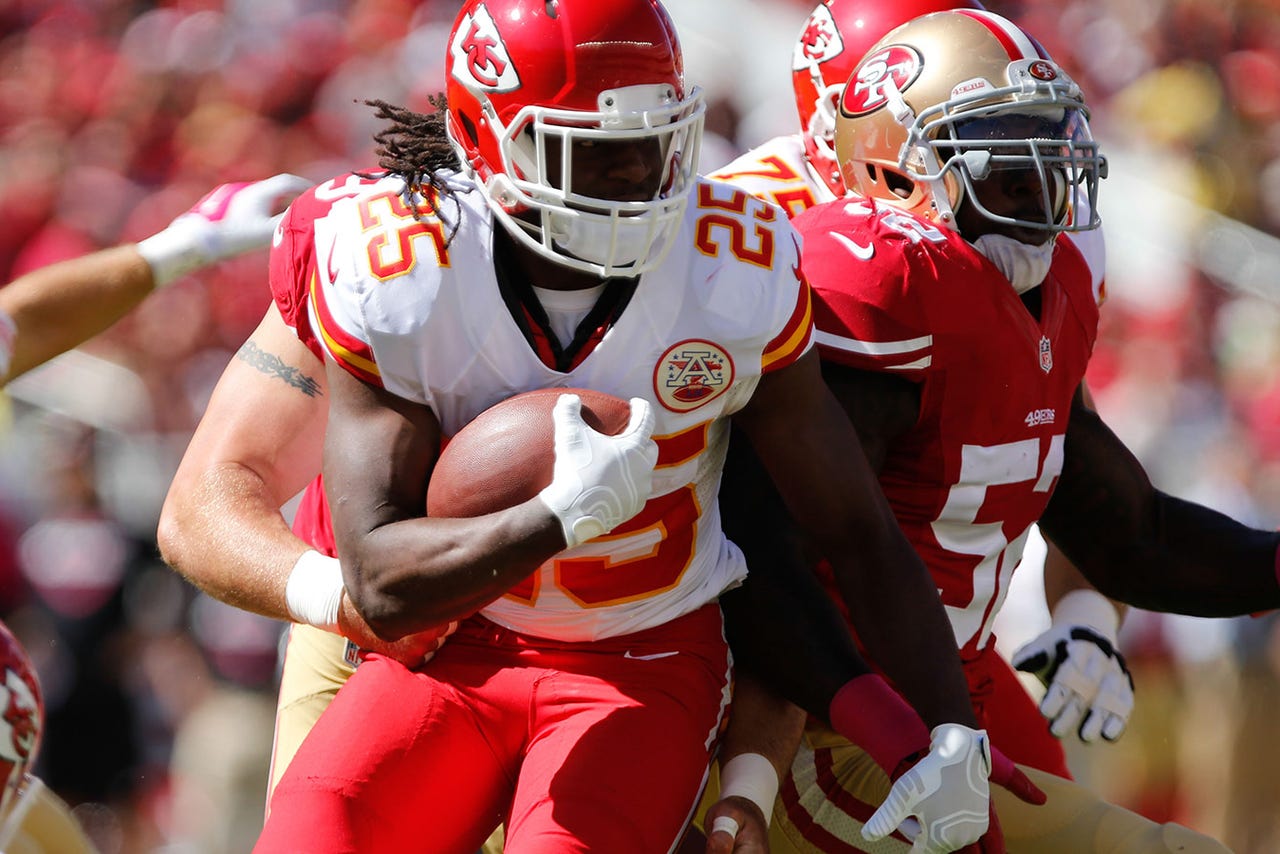 It's not the most enticing matchup for fantasy football, but some role players could play key factors on Thursday Night Football.
The winless Raiders set to host one of the hottest teams in the AFC, the Chiefs. Kansas City is now tied for first place in the AFC West with Denver at 7-3. This week, KC will try and not look past Oakland, with the Broncos on the schedule in Week 13.
It would be impossible for the Raiders to overlook an opponent. They haven't won a regular season game since Week 11...of 2013. That's 16-straight losses in games that count.
Just to draw a comparison, when the Lions went 0-16 in 2008, they only lost 19 total games in a row.
Vegas has set the odds to 42 ½ total points with Kansas City as a 7 ½ point favorite. That's a final score projection of about 24-17.
Strong play:
Jamaal Charles, RB – Currently, Charles is the seventh-highest scoring running back in fantasy football (PPR leagues). Last week, Charles broke the 100-yard mark for the first time this season. Against Seattle, he rushed for 159 yards and two TDs. Oakland is 27th in rush defense, allowing 129.8 yards per game. Charles is the only must-start on Thursday night.
Medium plays:
Chiefs, D/ST – Kansas City's biggest strength on defense is their secondary. They are first in the NFL in pass defense (201.6 passing yards per game) and have held their opponents to 20 points, or fewer, during this five-game winning streak. During Oakland's 10-game losing streak (aka, their season), the Raiders have scored more than 14 points only three times.
Travis Kelce, TE – The passing game for the Chiefs isn't great, but if there is to be a player with decent receiving numbers after Thursday night, it's Kelce. His numbers haven't been stellar over the past two games (five total catches for 56 yards), but there is still the chance that Kelce produces Top-10-TE-worthy stats for this week. In Week 10, Julius Thomas scored twice and had 63 receiving yards on six receptions.
Cairo Santos, K – This is about the time of year I start to target kickers in domes or warmer climates. In Oakland, it is expected to be around 60 degrees at kickoff. In the past four games, the Raiders have allowed the opposing kickers to score in the double-digits three times. Santos has only missed two field goals all season, and it was in the first two games.
Weak plays:
Raider RBs – This week, feel free to avoid Darren McFadden, Maurice Jones-Drew, and Latavius Murray. I know that the Chiefs are 25th in run defense (124.4 rushing yards per game), but they still have yet to allow a rushing touchdown this season. Also, other than the 80 rushing yards DMC acquired in Week 6, no Raiders running back has tallied more than 59 rushing yards in a single game.
---
---