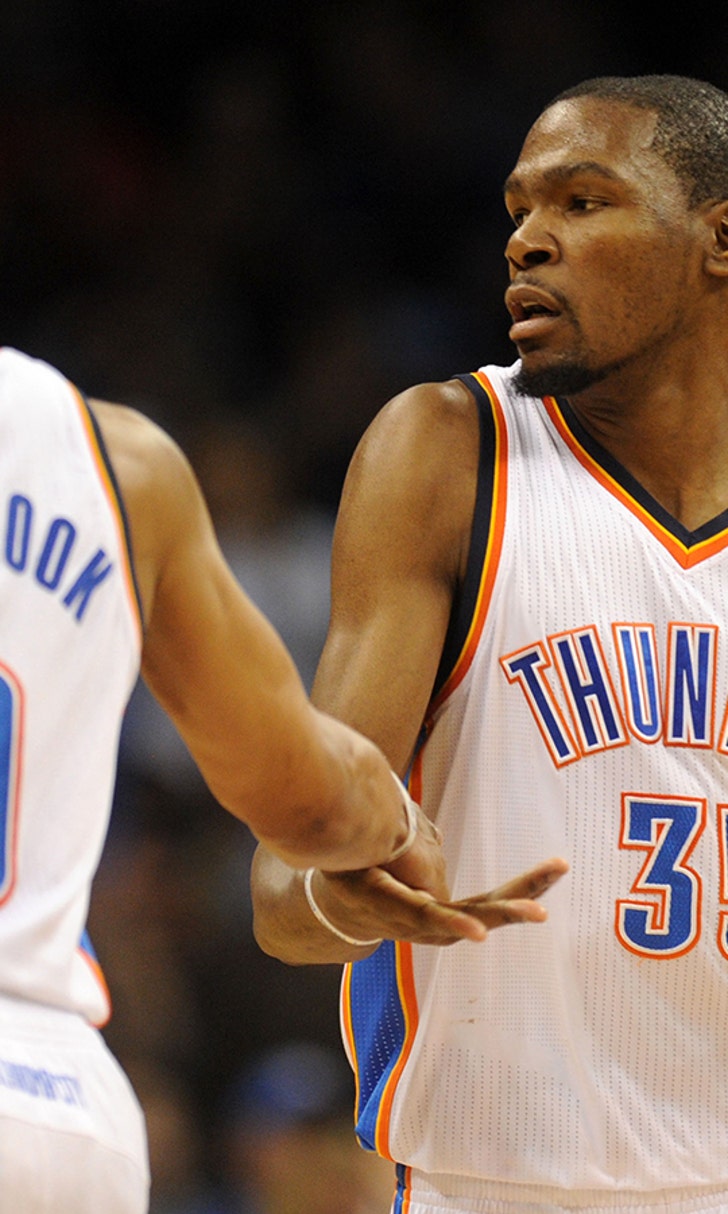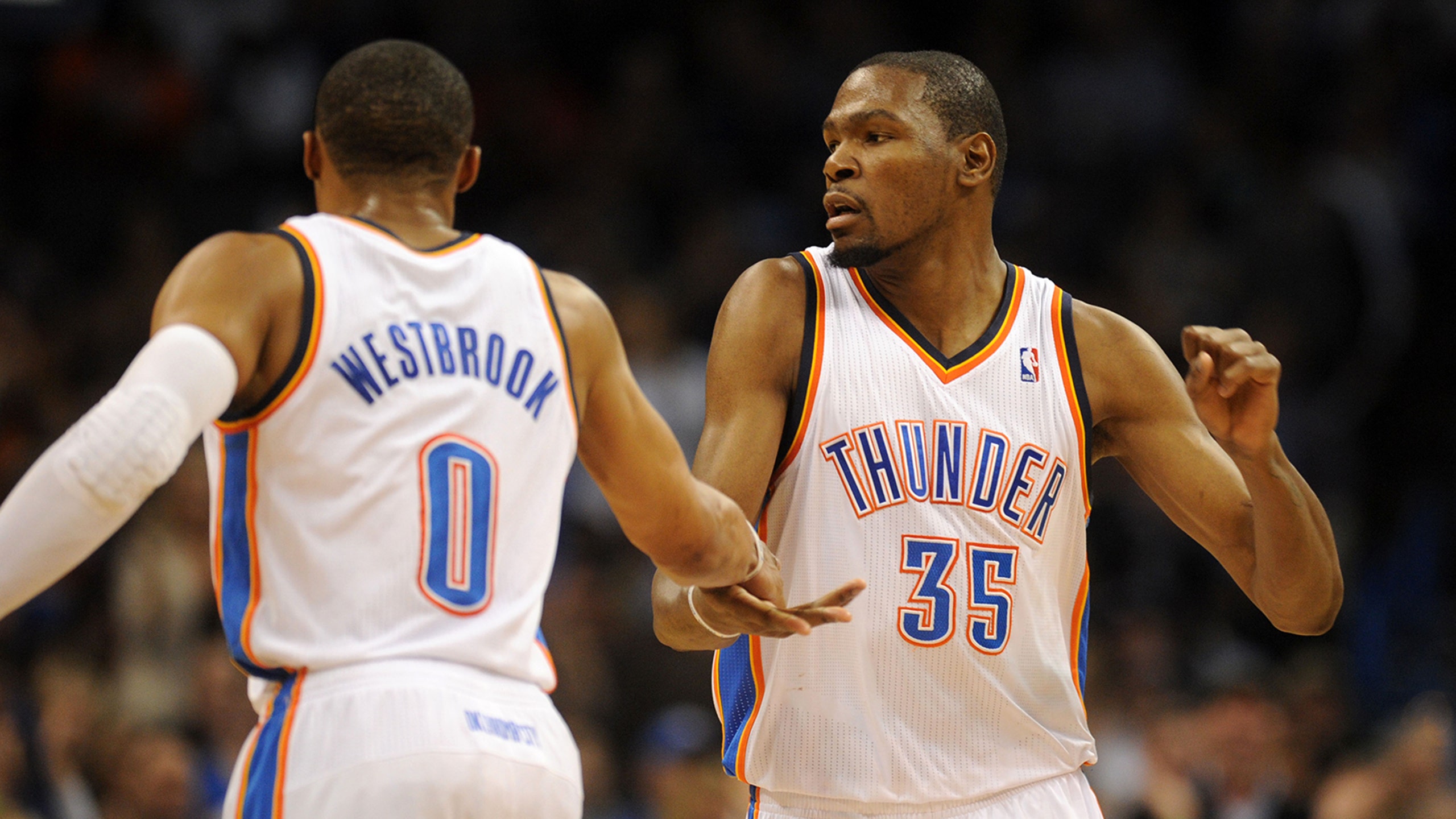 Thunder give up most points allowed this season in loss to Clippers
BY foxsports • February 23, 2014
OKLAHOMA CITY – Before the game Sunday against the Clippers, Thunder coach Scott Brooks said he expected Russell Westbrook to continue to improve, game by game, practice by practice.
OK, makes sense. Probably can't find anyone to disagree with that reasoning, but meanwhile, what's going on with the rest of the team?
Somewhere lost among the drama of bringing back Westbrook, re-acclimating him to the lineup and supposedly becoming the best team in the NBA, the Thunder have lost their way.
Two losses in two games, both at home, the latest a 125-117 defeat against the Los Angeles Clippers. No shame in falling to Miami and no crime in losing to the Clippers, but concern? Should be.
If Oklahoma City was the best team in the league heading into the All-Star break, they aren't now, and while the reasons may be varied and debated, it's certain Westbrook's re-emergence and as well as the Thunder's disappearing defense are notable factors.
Well, talk about it or not, it's hard to hide the fact the Thunder gave up a 44-point second quarter to the Clippers on Sunday after coming out lifeless and stagnant against the Heat, allowing 34 points in the first quarter Thursday. And call it negative, if you want, but the Thunder have not been as efficient with Westbrook back. It doesn't mean that will always be the case, and it would be surprising if Westbrook continues to struggle, but in the meantime, this is a weaker Thunder team.
"It's an adjustment we have to make," Brooks said of Westbrook coming back. "And we are going to make it It just takes some time. He brings us heart. He brings us hustle and his game is going to come along. You cannot expect the guy to miss the games he has missed and come out making every shot and making every pass."
Westbrook was 3-of-13 Sunday in almost 24 minutes and he was 4-of-12 against the Heat in 24 minutes. His return, however, has not been a distraction, according to Brooks.
"I don't agree with that," Brooks said. "I don't agree wit that. Not at all. We're adding and all-star player. It helps our team."
"They have played with Russ a whole lot more than they haven't," said Jamal Crawford of the Clippers. "They know what to expect. He's going to play hard and be explosive. It will take some time, but they will get it together."
Maybe that's all this team needs is some time. And maybe it was just a bad break to have to face Miami and Los Angeles in the first two games after the break without Westbrook being back to his old self.
"We have to get over this little stretch we're in," said Durant, who denied the team was in a rut. "We have just got to get better. We have just got to play defense. We can't let teams do whatever they want offensively."
Durant went for 42 points against the Clippers and Serge Ibaka had 20 points on 10-of-16 shooting. Derek Fisher made the first five shots he took and finished with 15 points, but it's the guard play of Westbrook and Reggie Jackson that are troublesome. Jackson wound up 3-for-12 with four turnovers. Jackson was three-for-eight against the Heat. 
"I'm 100 percent," Westbrook said. "But obviously I'm not going to come back and be Superman."
The Thunder have Durant. They have Ibaka and a few other complementary pieces. They don't need Westbrook to be Superman. They need him to just be himself.
Follow Andrew Gilman on Twitter: @andrewgilmanOK
---