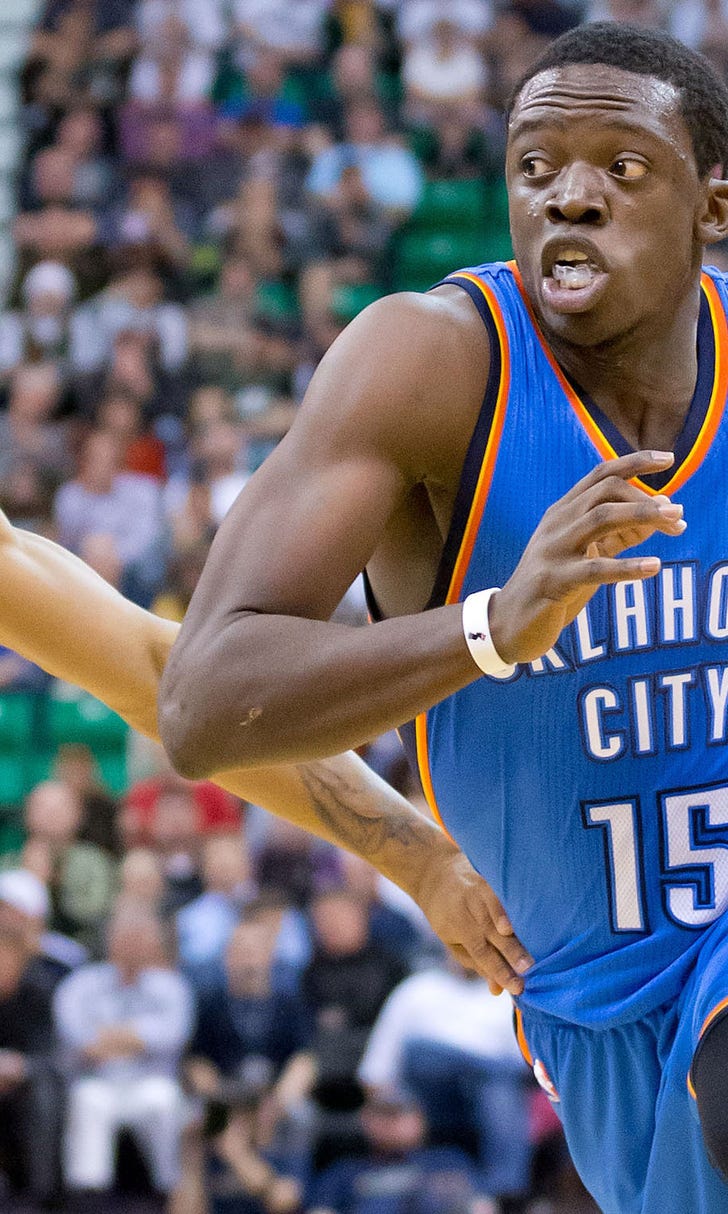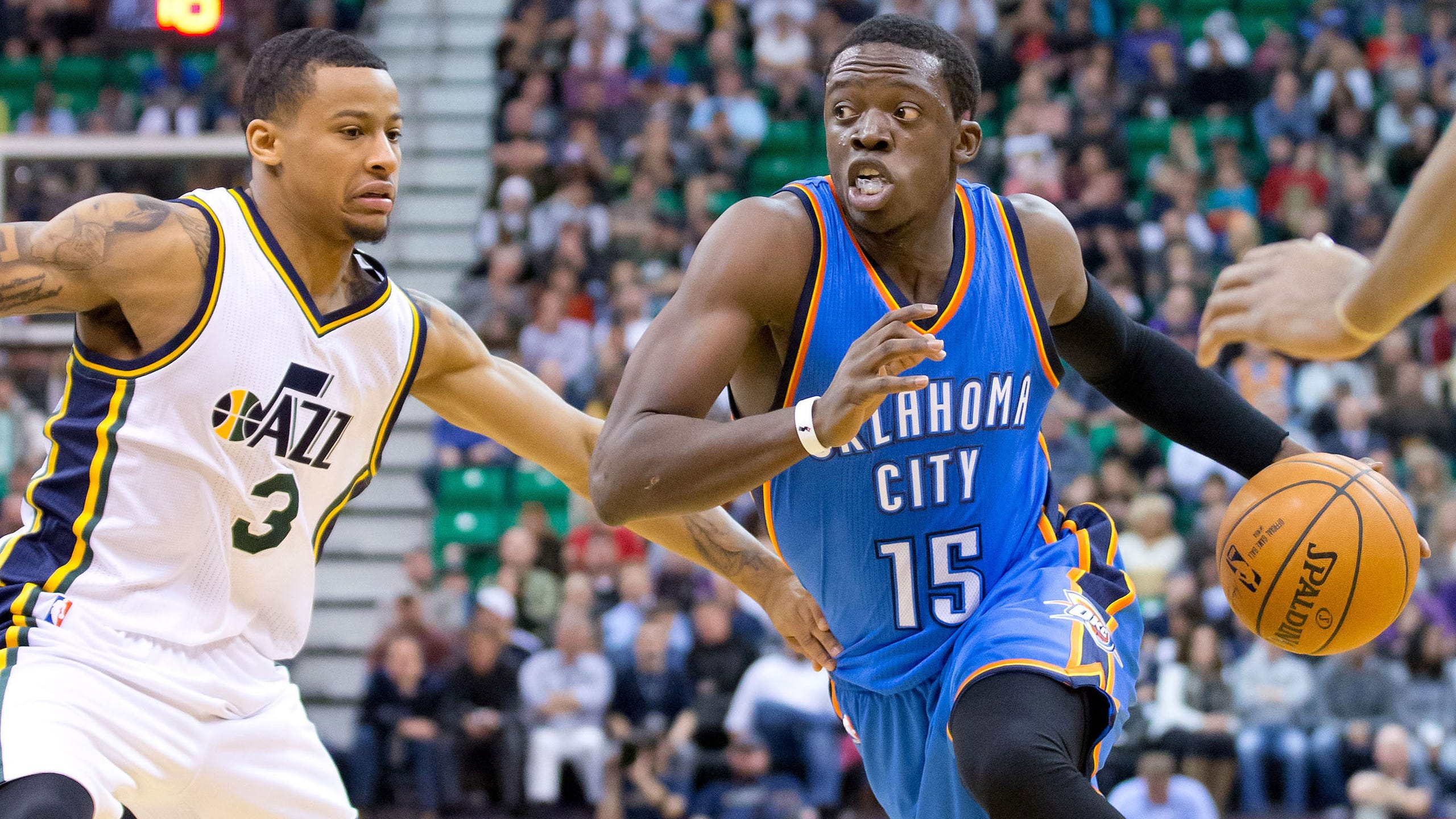 Thunder frustration growing after (another) loss
BY foxsports • November 19, 2014
It sure is early in the season to be thinking about how late it's getting.
Just 12 games into the season and it's near impossible not to start getting concerned. It seems entirely appropriate, actually.
No official word on when Kevin Durant and Russell Westbrook will return and there's no official word on when the Thunder might win again.
Tuesday, in Utah, Oklahoma City lost again, fell to 3-9 and seemingly slipped closer to elimination after a 98-81 defeat.
Yes, it's too early to consider the playoffs a lost cause, but it's not too late to start wondering where and how the Thunder will win again.
In the middle of a stretch of winnable games against teams that missed the playoffs a season ago, the Thunder lost again.
Just like they did Friday against Detroit and last week in Milwaukee.
Next up: Wednesday in Denver where a defeat would put OKC 3-10 overall. Seemingly beatable teams, like Utah Tuesday in Salt Lake City, look intimidating.
That's what happens when Durant and Westbrook go out and your remaining stars don't show up.
Up by 17 points in the first half, OKC let that go and more, falling behind by 13 points at the end of the third quarter. Serge Ibaka and Reggie Jackson combined to shoot 6-of-26. Jeremy Lamb led the team with 19 points. He scored six of those points in the last two minutes when the game had long been decided.
It was so bad, stoic and consistent Nick Collison even showed signs of frustration. You could see it on his face.
Expect more of that because the Thunder have to work too hard to score and can't sustain enough hard work on defense to consistently stop teams.
That's what has happened in close losses to the Clippers, Portland and Houston and that's what happened against Utah as the Jazz started slow but eventually just waited out the Thunder as OKC gave up a 32-point third quarter. That was enough, because that's all it really takes these days.
And in the Western Conference, where there are already four teams ahead of the Thunder to get to the No. 8 seed, it appears the days and nights will be long waiting for Durant and Westbrook to come back. 
How many losses – make it three in a row now – is too many losses? When Durant and Westbrook come back, what's too much to overcome? OKC is testing that number right now as they slipped six games under. 500. 
Eventually it will happen. Oklahoma City will get its stars back and when they do, the season will seem short. There will be plenty of wins to be had, but there just might not be enough games left.
We're only 12 games into the season, but the Thunder are dangerously close to running out of time.
Follow Andrew Gilman on Twitter: @andrewgilmanOK
MORE FROM FOX SPORTS SOUTHWEST: 
- Ranking NFL quarterback salaries
- Wake up! Athletes caught sleeping
- Best college football traditions
- Greatest NBA players without a championship ring
---