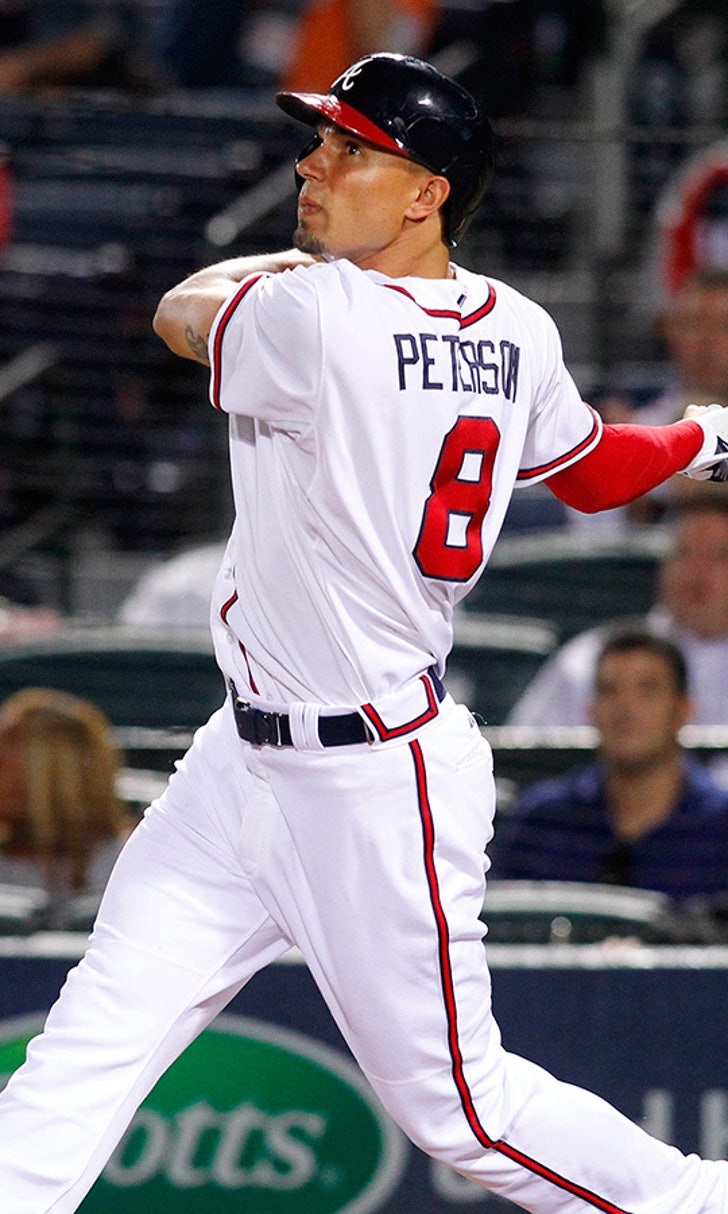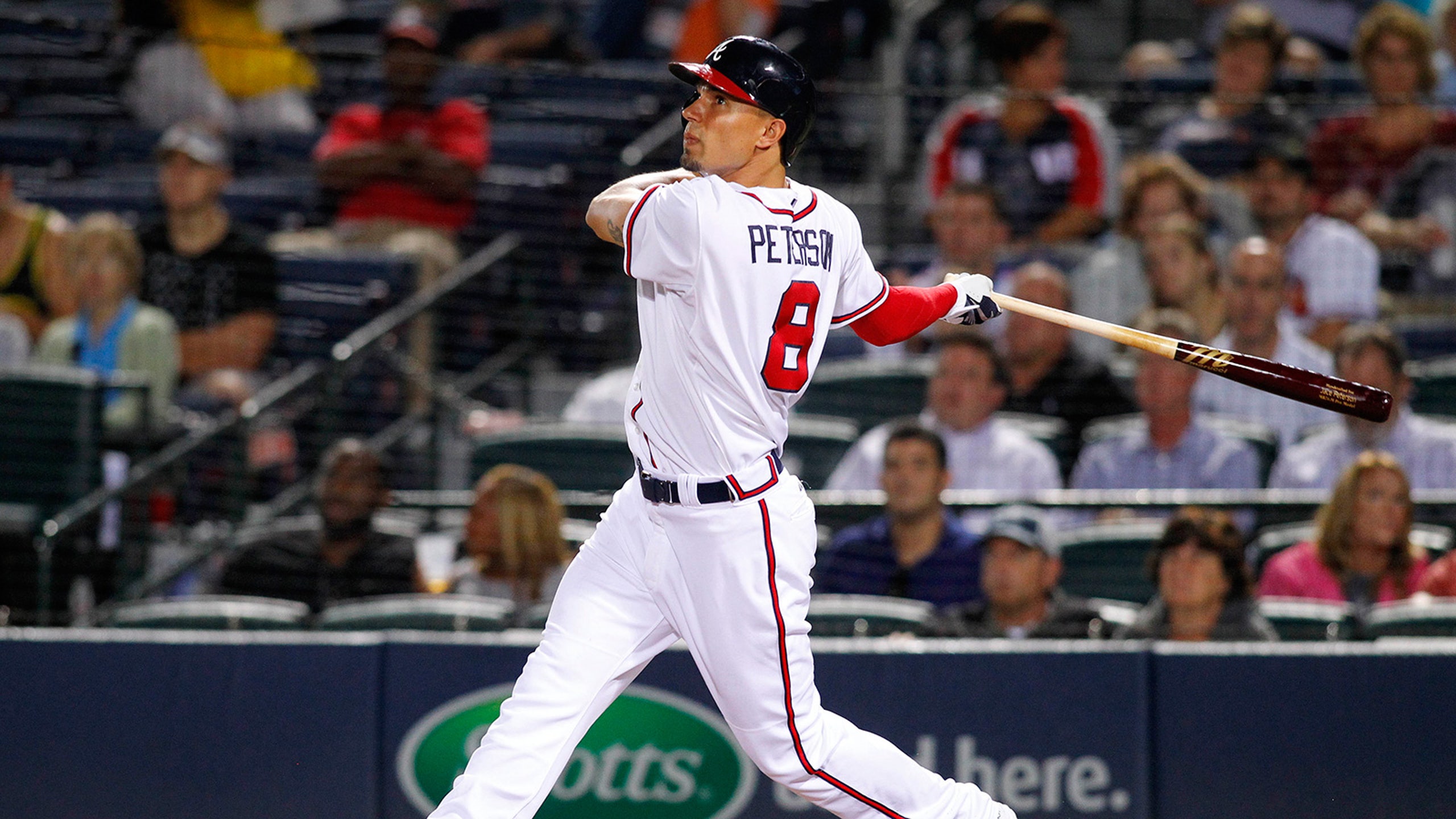 Thumb healed, Braves' Peterson seeking consistency in second season
BY foxsports • February 5, 2016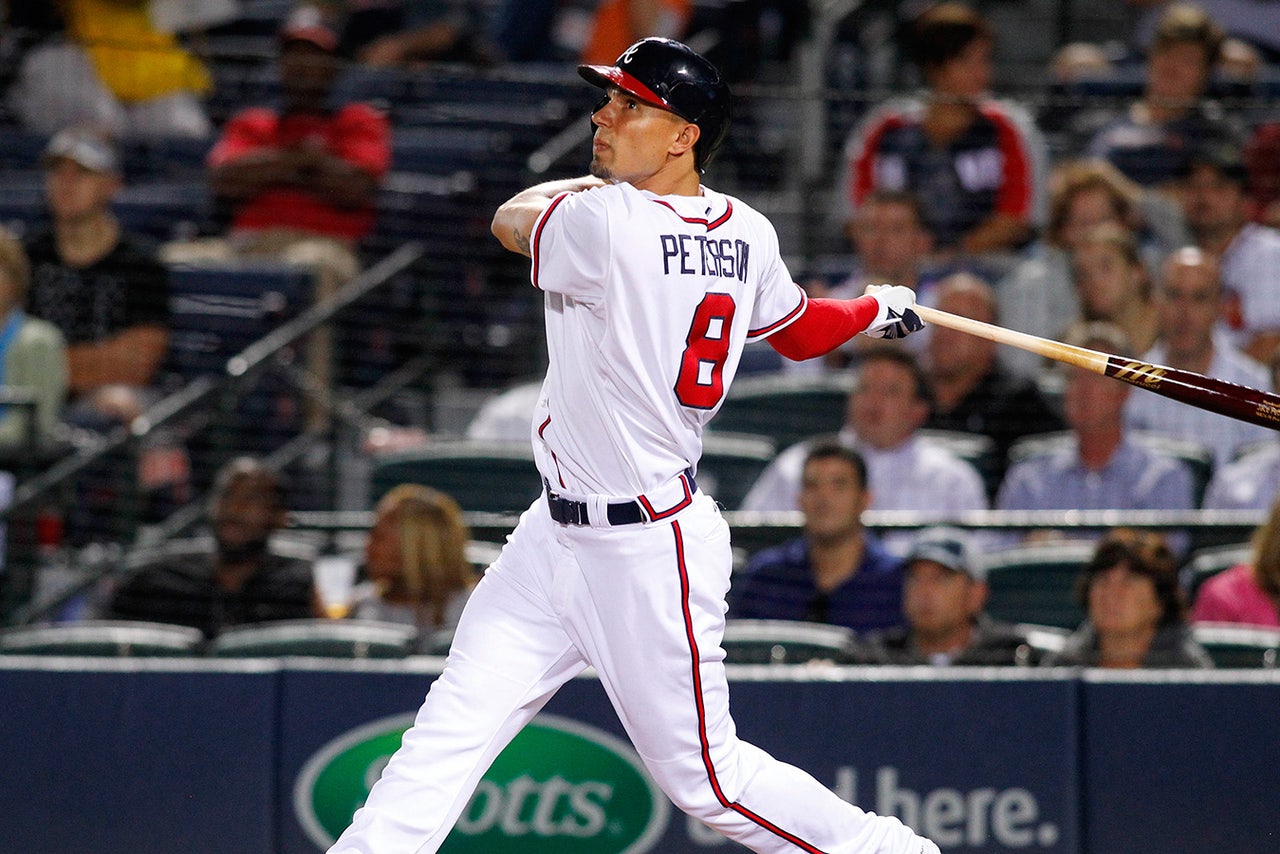 ATLANTA -- With a new double-play partner and his place in the lineup in hand, spring training will take on a different vibe for Jace Peterson.
"I think the difference is that I know that I'm the second baseman," Peterson said, "but I want to have a better year than I had last year and continue to get better.
And, unlike the majority of his rookie season, he's doing it at full healthy.
Peterson disclosed he played his first year with an 80 percent tear in a tendon in his thumb -- the result of diving for a ball during a May 25-27 road trip against the Dodgers -- and spent the first month and a half of the offseason in a cast. No surgery was required.
"Right when the season ended I got it on, wore it and now it's feeling better," he said.
While he played through the injury, continuing to do so be among the reasons for the drop he saw in the second half of last season. Hitting .265 before that series in Los Angeles, Peterson held on to have a productive June (.263/.362/.424, the latter two being season highs), but began tapering off come July.
He hit .174 that month, followed by a .238 August and .222 September, registering 17 in that stretch. By comparison, he had 15 in May and 14 in June.
Whether it was all due to the injury, or the rigors of his first season, the overall drop saw him hit .252/.328/.348 with 20 extra-base hits in the first half and just .221/.293/.319 and 14 EBH in the second, a decline that resulted in Daniel Castro make 11 starts at second base in September.
"I learned it's a long season and you have to kind of just ride it out," Peterson said. "I think last year I got myself in trouble in different cases and I think that I grew a lot last year in the season. I just took this offseason and got better and did a bunch of stuff in the cage, a bunch of hitting drills, a bunch of throwing drills, a bunch of defensive drills and I feel ready and I'm excited to get started."
The Braves have added options should Peterson struggle again, with veterans Gordon Beckham and Kelly Johnson, and of course the growing issue of Ozzie Albies and Dansby Swanson. Both shortstops, one will likely need to transition to second, and that could put added pressure on Peterson.
But while there may be questions about his consistency at the plate, no one is doubting Peterson's defensive abilities. On 367 balls in the zone his .785 Revised Zone Rating was third-best in the National League at the position and tied with the Astros' Jose Altuve for eighth-best among all MLB 2Bs.
After beating out Alberto Callaspo for the job out of spring training, Peterson spent his debut season paired with two-time Gold Glove winning shortstop Andrelton Simmons. But he will have a different double play partner in the player Simmons was (in part) dealt for in Erick Aybar.
There will be an adjustment period, no doubt, as the two begin working together later this month. But Peterson lauds Aybar's game, seeing similarities between he and Simmons.
"I've gotten to see (Aybar) play over the last few years just from me growing up," Peterson said. "I've been watching him for a long time. I'm excited to play with him. I think him and Simmons do a lot of things similar. I watched him a ton, and obviously I played with (Simmons) last year.
So I think it's something that we'll have to get to spring training and work on, continue to take reps, turn double plays, take ground balls together and kind of get a feel for each other. But I don't think it should be a problem at all."
Follow Cory McCartney on Twitter @coryjmccartney and Facebook. His book, 'Tales from the Atlanta Braves Dugout: A Collection of the Greatest Braves Stories Ever Told,' comes out April 5, 2016.
---
---