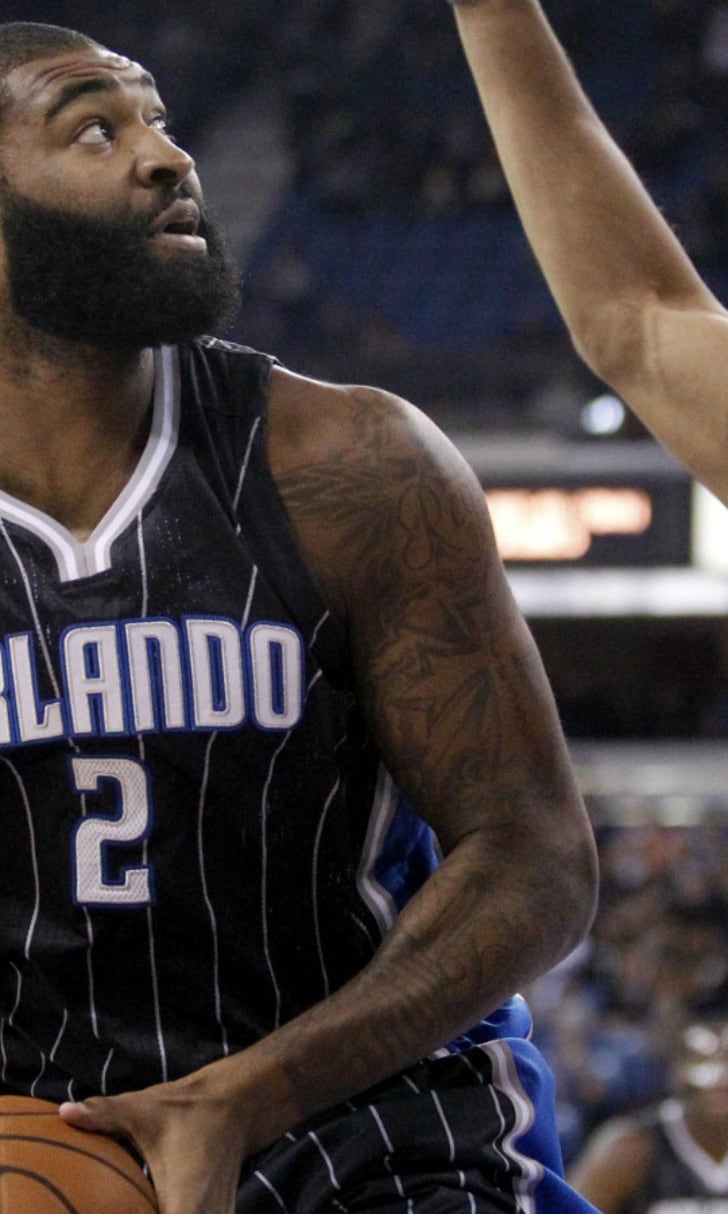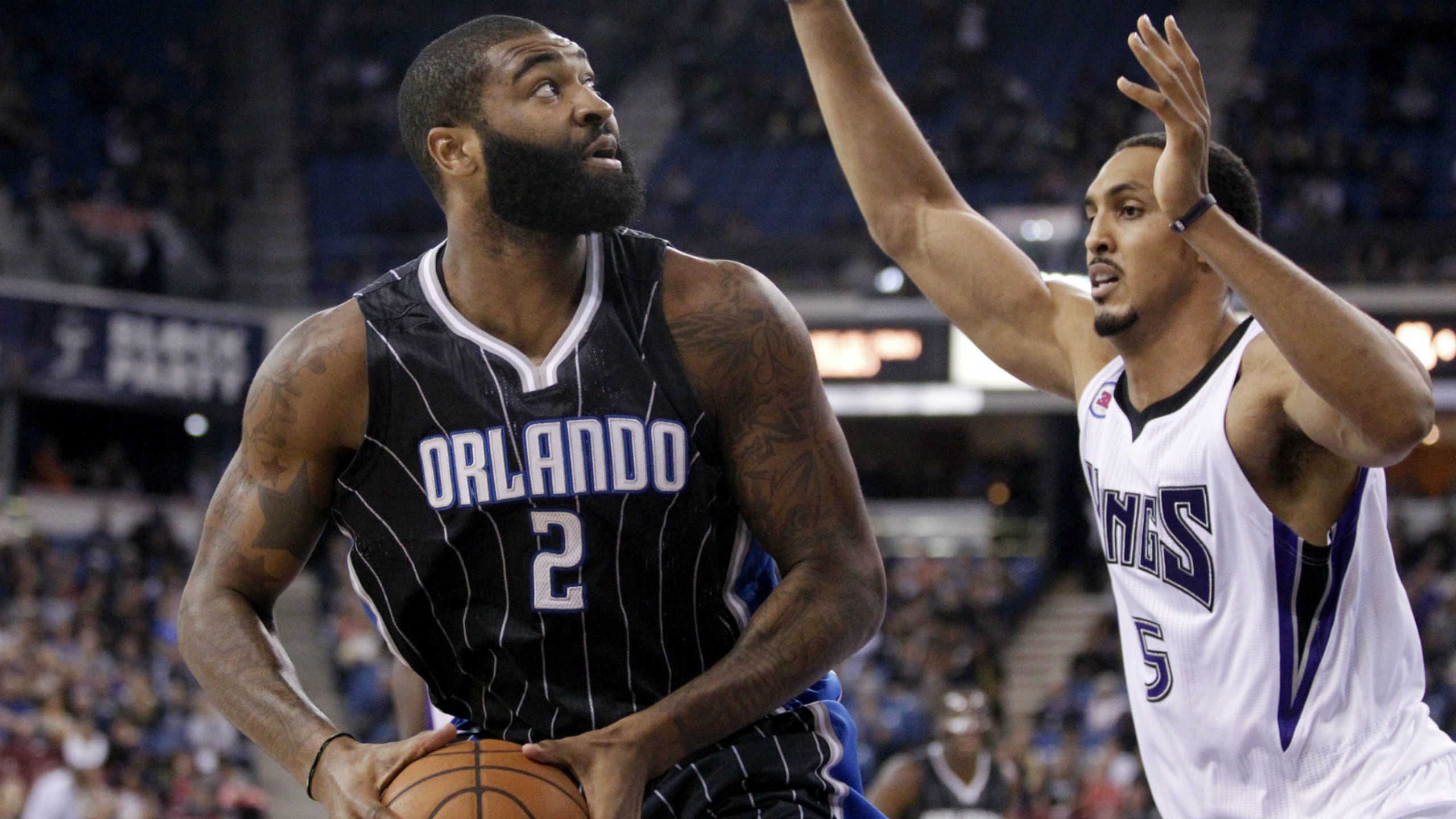 Thrust into starting role, Kyle O'Quinn recapturing rhythm with Magic
BY foxsports • December 9, 2014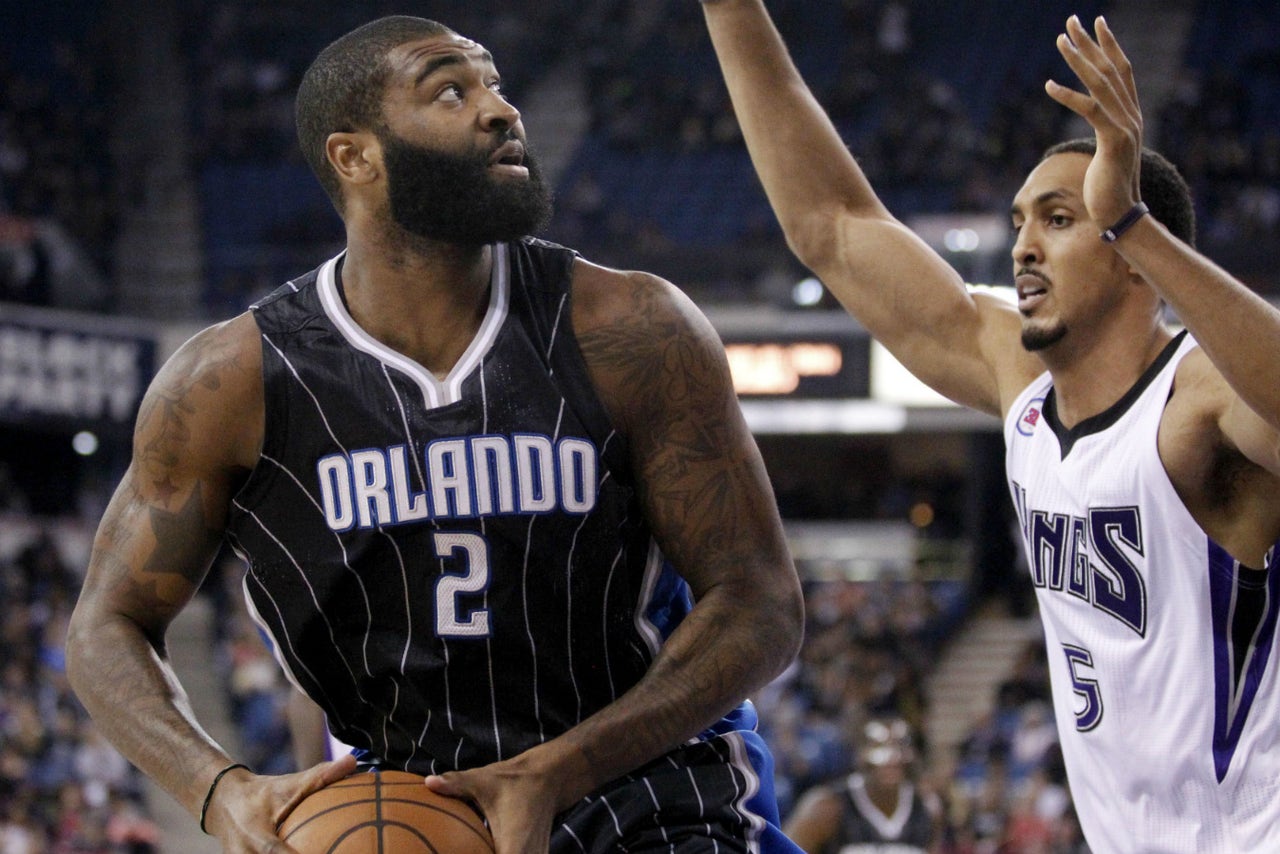 ORLANDO, Fla. -- Between a sprained left ankle that sidelined him for a month and a referee's whistle that sent him on an early exit a week ago, Kyle O'Quinn is still in the process of working his way back into his usual playing time with the Orlando Magic.
But the thought of bringing him along easily had to be abandoned to a large extent when back problems sidelined center Nikola Vucevic for the final four games of their recent road trip. O'Quinn wound up starting all of those contests in Vucevic's absence, as the Magic went 2-2 to continue their transformation from the NBA's worst team away from home last season.
Victories at Utah and Sacramento on successive nights gave the Magic seven road wins, second only to the 10 recorded by the Chicago Bulls among Eastern Conference teams this season. They have already bested the 2013-14 season total by three victories.
"If you guys didn't remind us, I don't think we would really know," said O'Quinn, who will start again Wednesday night at home against the Washington Wizards should Vucevic remain unavailable. "Some guys that are here this year weren't even here last year, so they wouldn't know how many games we won on the road. And the guys who were here, we don't want to remember it because it was just that bad. We just want to have a better season than we did last year, and I think we're taking steps."
In his first start, O'Quinn had 21 points and 11 rebounds at Golden State as the Magic came within seconds of knocking off the red-hot Warriors. Though he scored 13 points against both the Jazz and Kings, he got into foul trouble in each of those games and wasn't on the floor down the stretch.
But his ability to come out aggressively, particularly on offense, helped the Magic prolong their recent trend of good first quarters.
"We'll continue to get him in condition where he can play more than 18 minutes," coach Jacque Vaughn said. "We'll continue to address his ability to do his work early so he can stay out of foul trouble. And he'll continue to help us on the floor. He can play both positions (center and power forward), but he's got a lot of room to grow."
O'Quinn began the season as Orlando's starting power forward after Channing Frye missed the entire preseason with a sprained left knee. But the third-year pro injured his ankle in the opener at New Orleans and didn't play again until the fourth quarter of a blowout loss to the Warriors in the Magic's most recent home game.
"Every game, it's getting better," he said. "Even when I'm in the best condition, I feel like I can get better. So every day, I'm going to build on it. I feel like I'm OK."
"Watch the Utah game and watch the (Sacramento) game," Vaughn said when asked about O'Quinn's level of conditioning. "I think he would admit, and I've addressed it with him ... He was out for a long time, probably over 15 games (actually 14). That's a lot of inactivity."
The Magic were 4-21 in games last year without Vucevic, who is their second-leading scorer this season behind Tobias Harris, and is tied for fifth in the league in rebounding with an average of 11.7 per game. Frye's rebounding numbers have been up over the past four games, and backup center Dewayne Dedmon grabbed a total of 26 boards at Los Angeles, Utah and Sacramento.
It was during the second quarter of the loss to the Clippers that O'Quinn got ejected for a questionable flagrant foul. The league also fined him $15,000 for the hit on Clippers All-Star forward Blake Griffin.
"It was a tough pill to swallow," O'Quinn said. "But the decision was made, the call was made. My opinion doesn't matter at this point, so I'm just going to go with 'No comment' as far as the call. It's over and done."
Vucevic, whose injury was first listed as back spasms and is now being called a low back sprain, makes no secret of his admiration of the second-round pick in 2012 out of Norfolk State. He described O'Quinn as "probably the most unselfish player on this team" and is looking forward to being paired with him again.
"He's gotten a lot better," Vucevic said. "He's a great worker. This summer, he dedicated himself to working. And it's paying off for him, and I'm happy for him."
The Magic (9-14) will try to carry over their recent road success against a team that has won the last five meetings against them, including on Nov. 15 at Washington.
"Guys, coaches, everybody's at ease a little bit more," O'Quinn said. "But we still have work to do. That's just one road trip. We've got plenty more."
You can follow Ken Hornack on Twitter @HornackFSFla or email him at khornack32176@gmail.com.
---
---