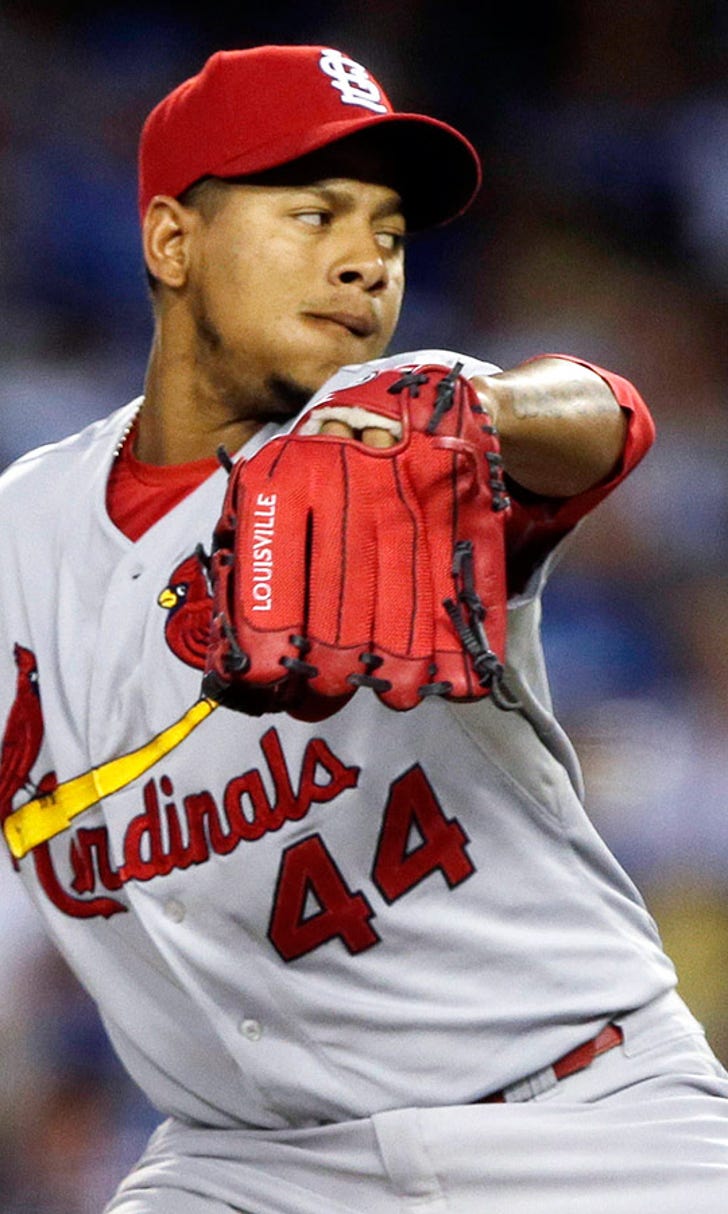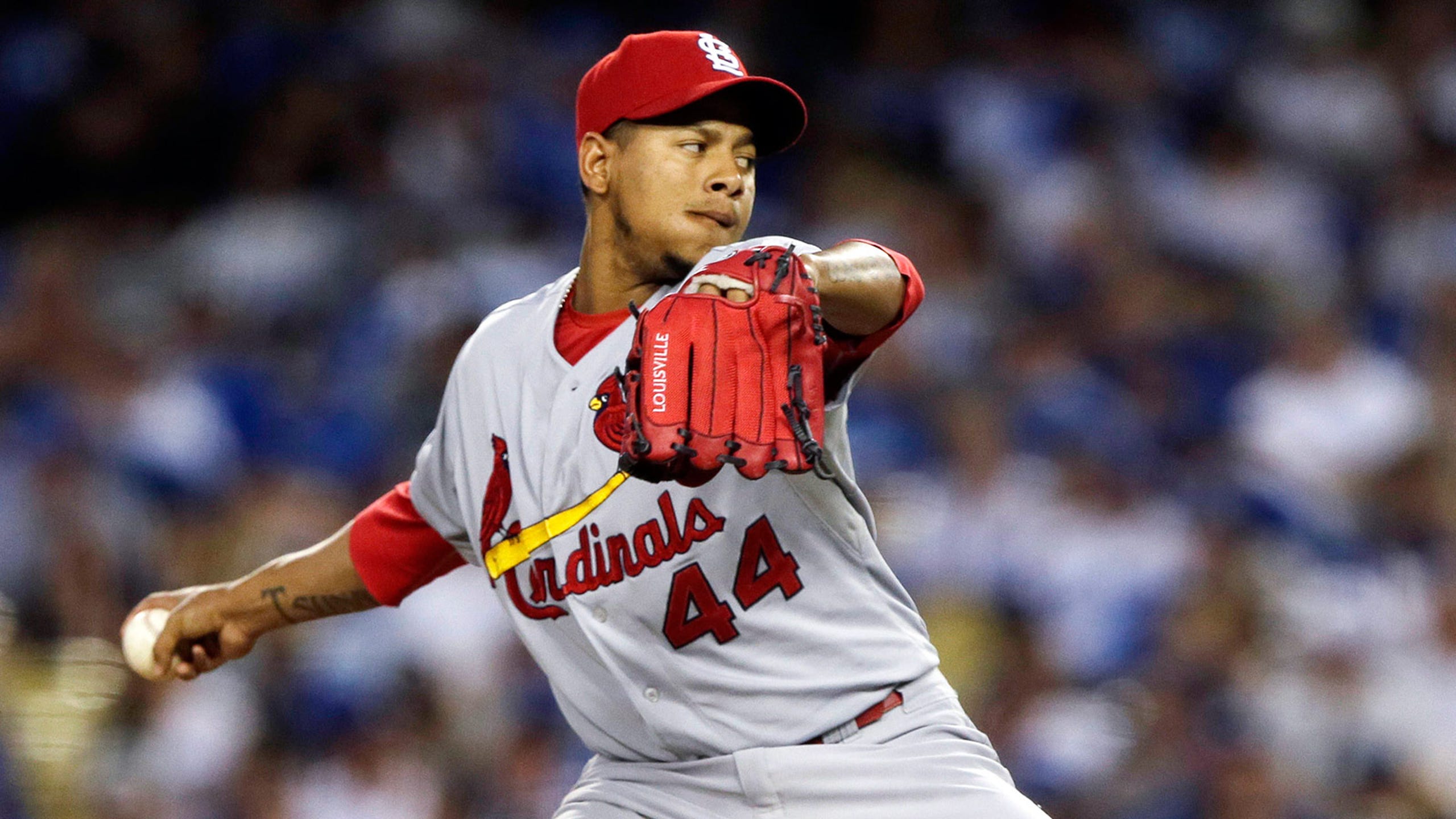 Three ways the Miller-Heyward deal makes sense for Cardinals
BY foxsports • November 17, 2014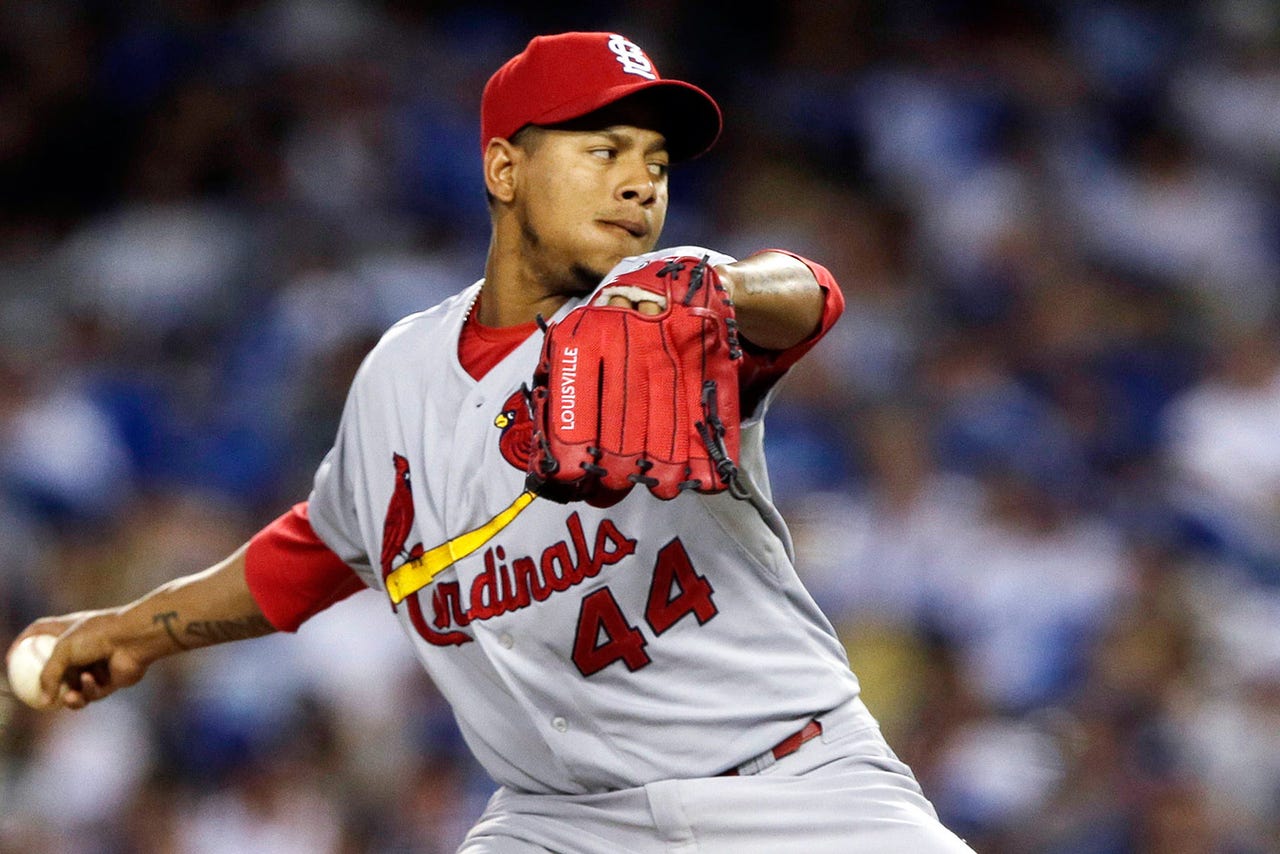 ST. LOUIS -- This was a deal that would not have happened if not for the Oscar Taveras tragedy, but Monday's trade of right-handers Shelby Miller and Tyrell Jenkins for Jason Heyward and Jordan Walden makes sense for the Cardinals.
Here are three ways:
MEET YOUR NEW RIGHT FIELDER
Sorry, Randal Grichuk, but the Cardinals aren't going to pay Heyward $7.8 million in salary to be a platoon player. If Heyward hits, he plays every day in right field.
He hasn't hit like the second coming of Henry Aaron, which was pretty much how he was billed when he arrived in the majors in 2010 and finished second in NL Rookie of the Year voting.
His power, in particular, has not been what it was supposed to be after he hit 27 homers in 2012. Heyward hit .271/.351/.384 with 11 homers in 649 plate appearances in 2014 and, as a scout pointed out, his home run rate won't be helped by playing home games at Busch Stadium. Heyward, however, said his power suffered in 2014 because he changed his approach when the Braves put him in the leadoff role.
General manager John Mozeliak, noting that he doesn't make out the Cardinals' batting order, said he could see Heyward hitting first, second or third for Mike Matheny.
Heyward won his second Gold Glove in 2014, but at least one scout doesn't consider him to be superior to Grichuk defensively. With either guy, the Cardinals should have right field covered as well as any team.
There will be no problems with Heyward fitting into the Cardinals' clubhouse, either. I have talked with him numerous times and he's like many of the Cardinals' youngsters when they arrive in the majors. He acts older than his age, which is 25.
Heyward is eligible to become a free agent after the 2015 season, but that could be more of a positive than a negative. If the Cardinals don't re-sign him, they still would be likely to make him a qualifying offer, which should result in an extra draft pick in 2016.
Mozeliak said he hopes the club will have Heyward for longer than one season, but the trade was made with 2015 as the primary focus.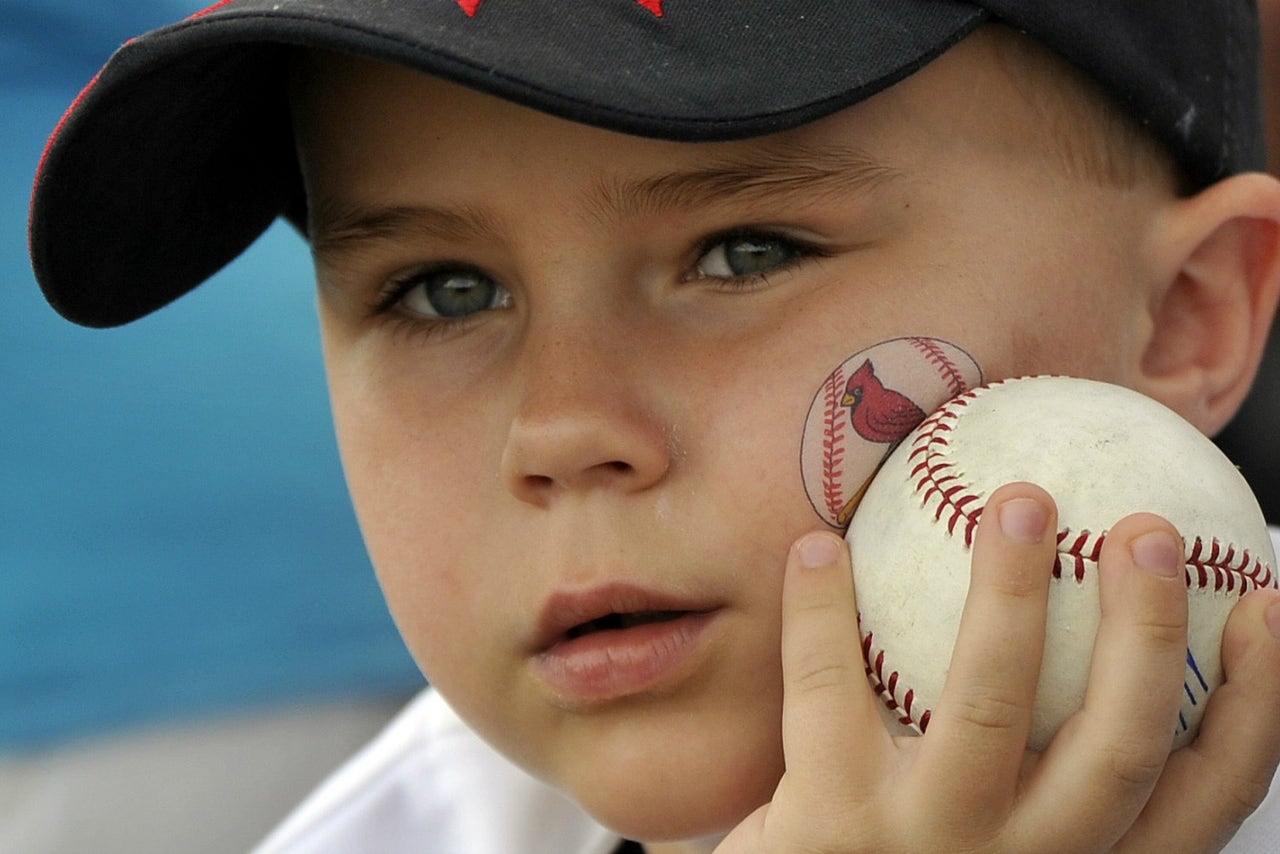 LET'S GO CARDINALS: Check out these photos of fans and the excitement around Cardinals baseball.
"Our strategy in the past has been to bring players in here, get a feel for what this is about and if they like it, we tend to find ways to make them stay," Mozeliak said. "This deal is definitely focused on the short term, but as we go forward, we'll try to find a way to make Heyward's experience here in St. Louis something that he wants to be a part of for a long period of time."
WALDEN CAN HANDLE THE EIGHTH INNING
He's big and right-handed, throws hard and has closer's experience. Walden, who turned 27 on Sunday, has all the ingredients to make the expected loss of Pat Neshek less painful.
Walden closed for the Angels in 2011 but lost that role partly because of injuries and hasn't gained it back. In Atlanta, he wasn't going to unseat Craig Kimbrel. Walden's fastball averaged 95.9 mph in 2014, so he should fit in with the power arms in the St. Louis bullpen.
He has spent time on the disabled list in each of the past three seasons, but in 2014 a groin issue was the problem, not his right arm. He still appeared in 58 games, compiling a 2.88 ERA and 62 strikeouts in 50 innings.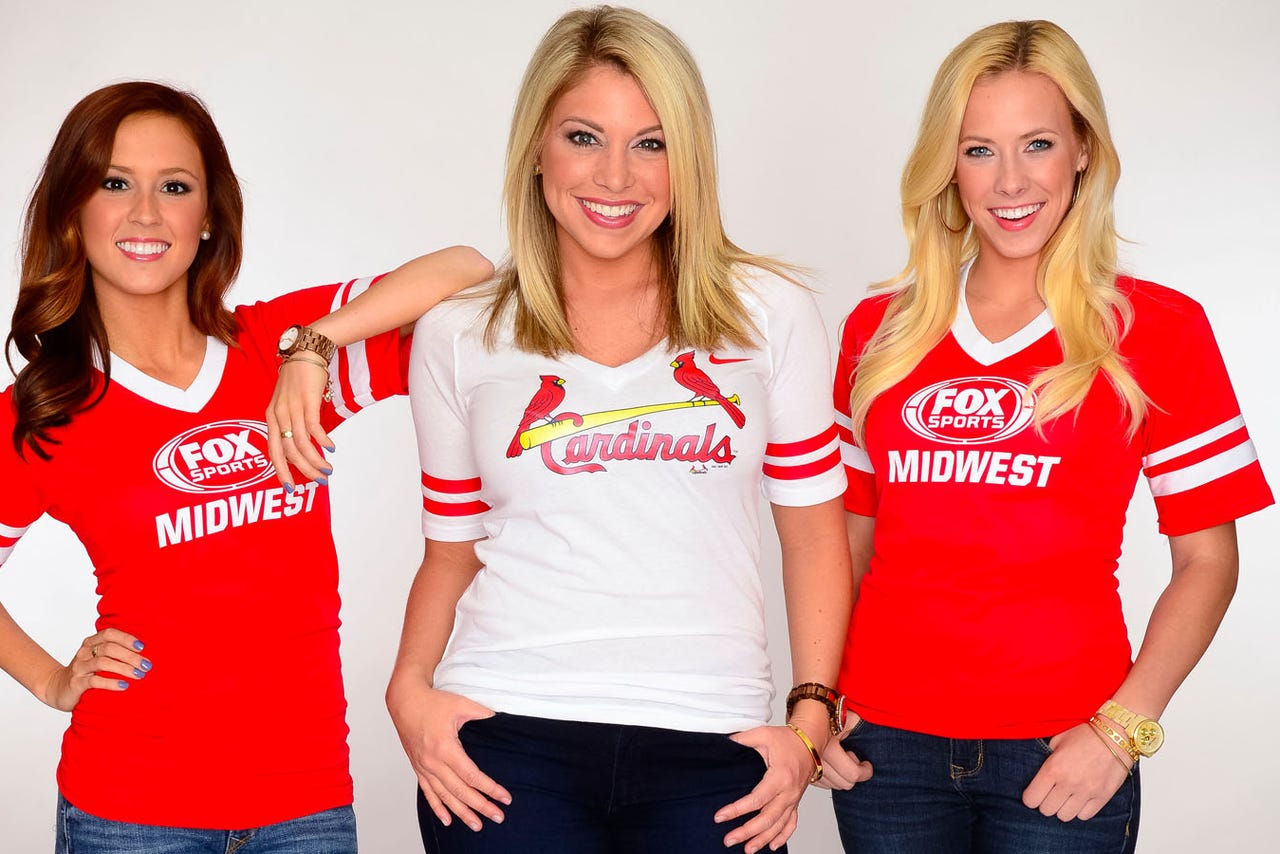 FOX SPORTS MIDWEST GIRLS: Read their bios, check out their upcoming appearances and view their photo galleries and videos.
NOW THERE'S AN OPENING IN THE ROTATION FOR CARLOS MARTINEZ
The 23-year-old right-hander known as Baby Pedro won't be handed a starting job, but he should report to Florida with a legitimate chance of earning one if he pitches like he did last spring.
Marco Gonzales will be among the others who can expect to get an audition for a starting job. Jaime Garcia could, too, if he is healthy. Mozeliak said he expects to have a better feel for the state of Garcia's surgically repaired left shoulder in January.
As long as the Cardinals don't object to five right-handers in the rotation -- and that hasn't been an issue before -- Martinez should get his best chance to become a starter. Mozeliak said returning a reliever in the deal was "critical" because it frees Martinez. "Not just a reliever, someone that could pitch late in the game," Mozeliak added.
If Martinez pitches up to his stuff, he makes an improvement over Miller. While the Cardinals have moved two-fifths (Miller and Joe Kelly) of last year's Opening Day rotation, pitching depth still appears to be a strength.
"Giving up players like Shelby Miller and Tyrell Jenkins is not something we've become accustomed to," Mozeliak said, "but we do feel we have depth in our rotation with Marco Gonzales and Carlos Martinez. We certainly felt this was a place we were dealing from depth."
Mozeliak said he had a brief conversation with Miller, who handled the news well. "In the end, he'll see this as a good opportunity for himself," Mozeliak said.
NOTE: If the image does not appear, please refresh your browser.
You can follow Stan McNeal on Twitter at @StanMcNeal or email him at stanmcneal@gmail.com.
---