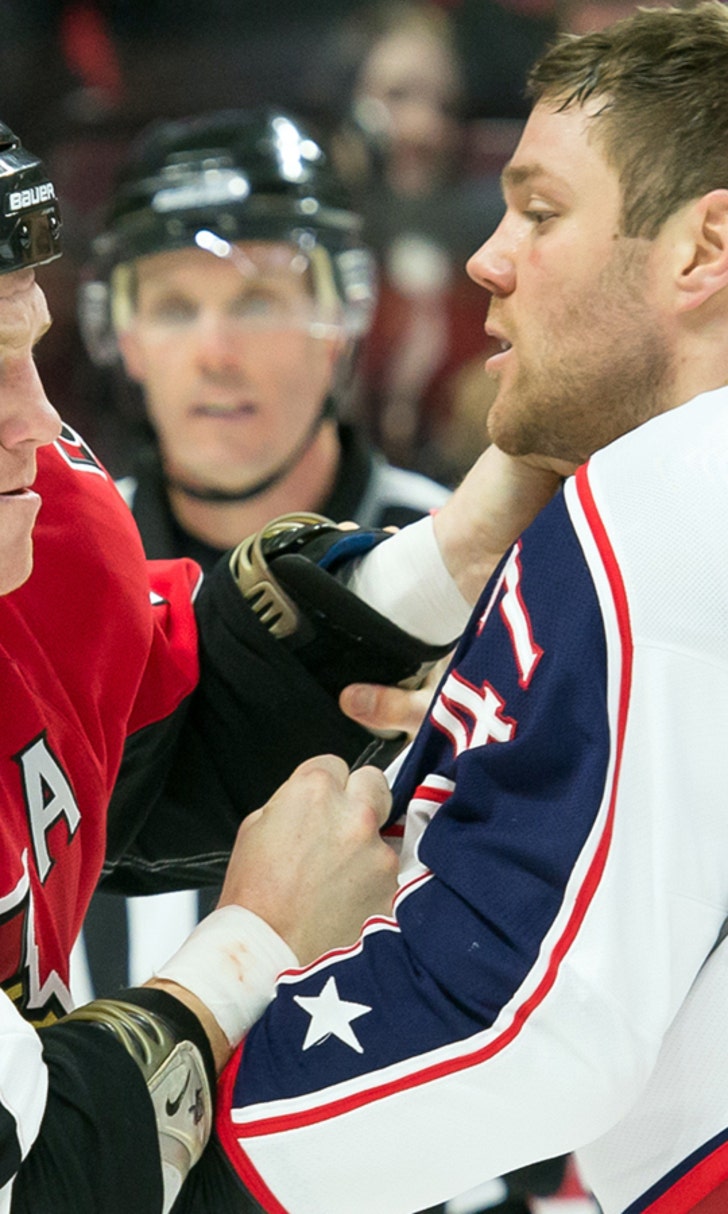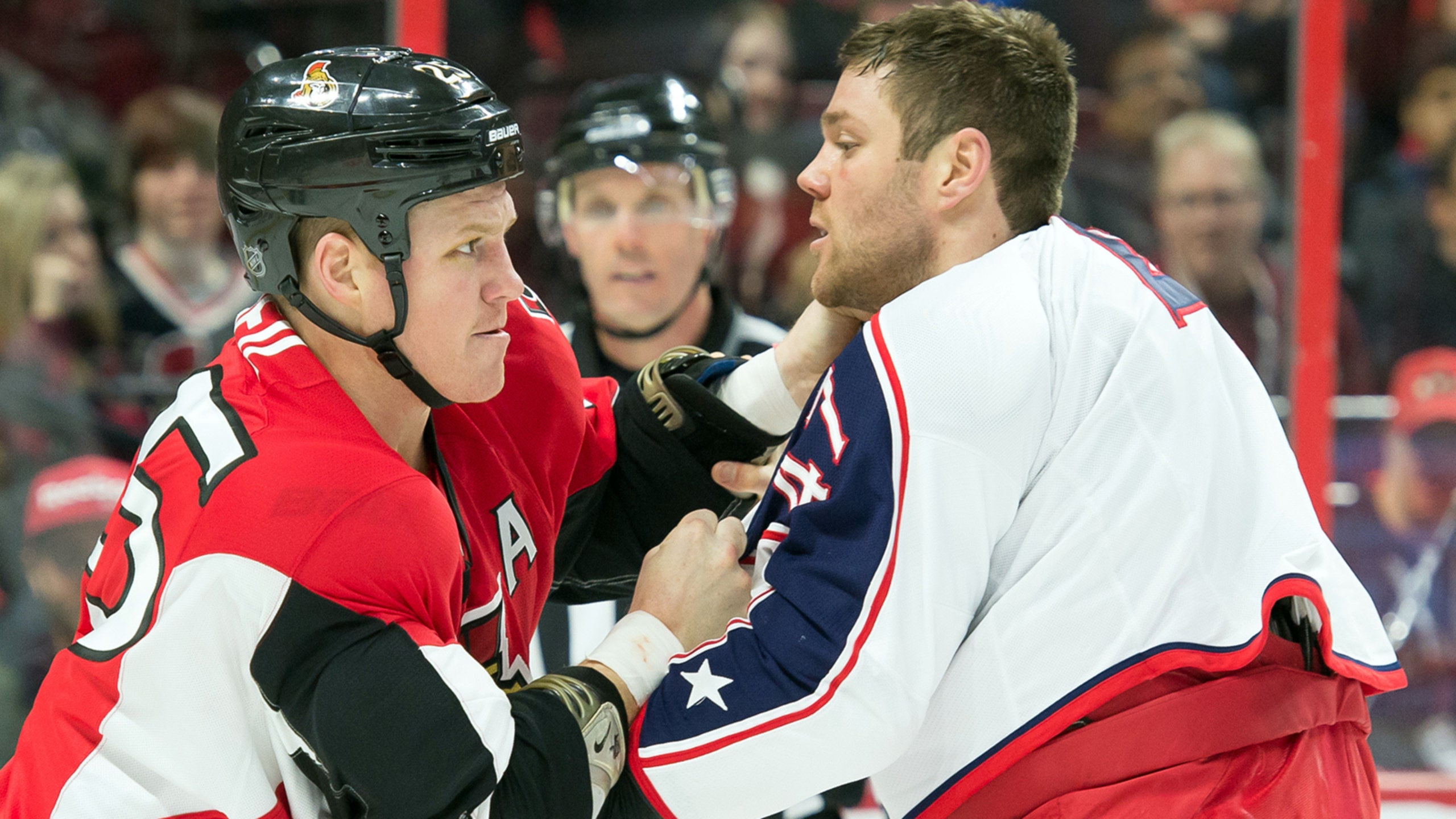 Three takeaways from the Blue Jackets 4-1 win over the Senators
BY foxsports • February 7, 2015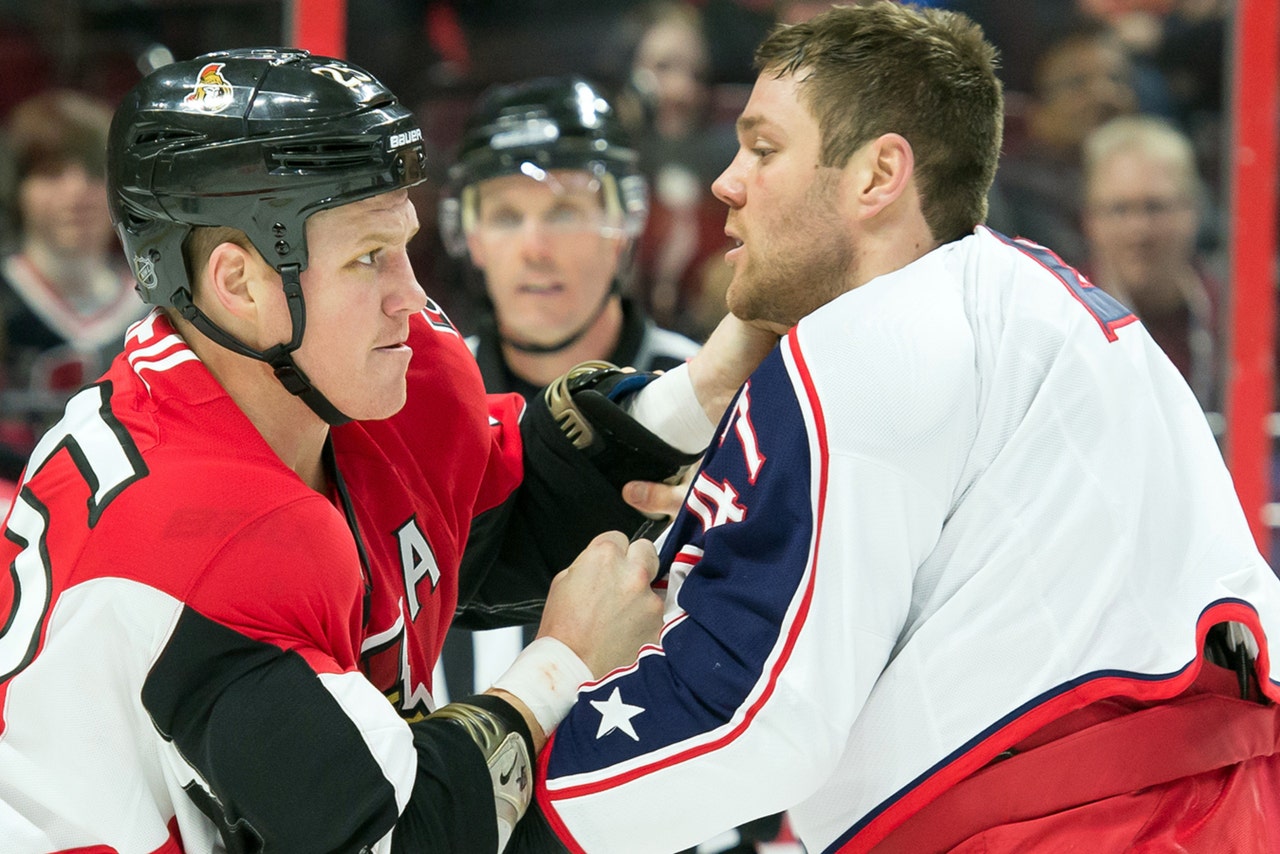 One: They didn't quite have the same jump that they had twenty-four hours previous, but they came out and played a relatively solid twenty minutes. They showed a bit of a lack of discipline with the penalties they took, and couldn't get any sustained pressure going on their power play. All-in-all, it was a rather sedate first period on the second night of back-to-back games.
Two: The middle frame was more of the same, while showing better discipline with and without the puck. A big difference tonight is that they are not getting second and third chances, as the Senators were clearing the puck away from their crease with ease. McElhinney has been very good for the Blue Jackets through forty minutes.
Three: Both teams were evenly matched for the majority of the game until the Blue Jackets turned it on in the third period. McElhinney gave them a good chance to win with some very good goaltending. A four-goal final stanza capped off an 11-goal output in the last twenty-four hours. Their passing was not as crisp tonight, but they skated away with two more points.
---