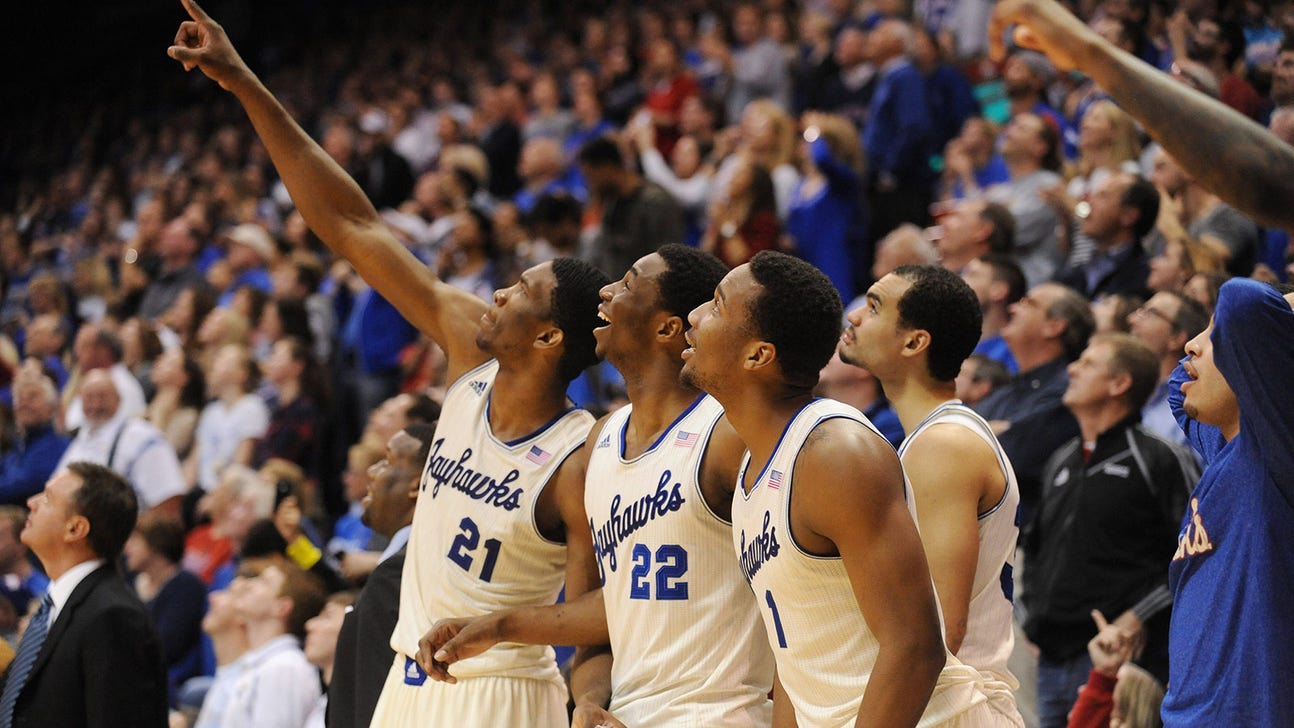 Three in the Kee: Which three Big 12 teams could blow up your NCAA tourney bracket?
Published
Feb. 24, 2014 11:38 a.m. ET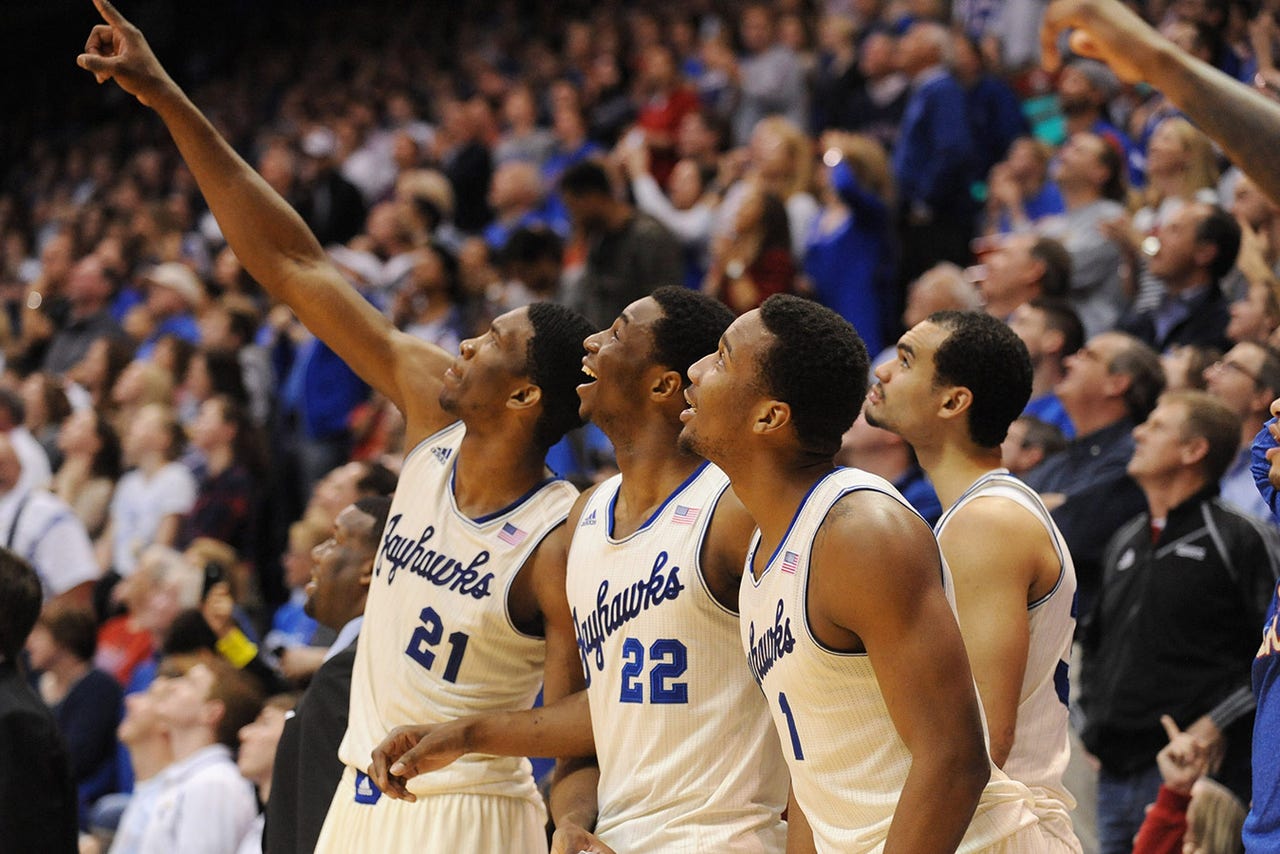 KANSAS CITY, Mo. -- Everybody's got a method: Cats eat birds, so, yeah, Kentucky over Green Bay. Blue looks better on me than red, so Xavier over UMass.
You could go by mascots, or colors, or states you've visited, and you'd probably do just as well with your NCAA tournament office pool as we will with ours, after poring over page after page of data and statistical precedent.
But what the heck -- we still love data and statistical precedent.
In fact, we love it so much, we pooled together the hard work of two stat guys -- Shawn Siegel of CollegeHoops.net and Patrick Reilly of BostonSportsHub.com -- to try to determine which three Big 12 teams might make the most noise in Bracketville next month. Their criteria for NCAA tourney success over the last two decades can be broken down, mixed up and thrown together into eight factors:
-- Two-point field-goal percentage defense (preventing easy looks/layups)
-- Offensive rebounding percentage (the ability to grab loose caroms and get second looks)
-- Steal percentage (creating extra possessions)
-- Non-conference strength of schedule rank (how tough was your non-league slate)
-- Overall field-goal percentage (have to make shots, especially on neutral courts)
-- Defensive rebound percentage (how well you prevent second-shot opportunities)
-- Overall experience/age (have you been there before?)
-- Road/neutral performance
Apply all that to the postseason contenders in the Big 12, and three teams stand out. A pair of them won't surprise you. But the first one might ...
THE THREE BIG 12 TEAMS THAT COULD BLOW IT UP IN BRACKETVILLE
:03  ... BAYLOR (18-9, 6-8 Big 12, Bracket Matrix projected seed: 11)
Really? Really. Of the eight key factors we tracked, the Bears start the week ranked among the NCAA's top 75 in three categories and among the bottom 150 in just one -- steals per possession (300th nationally).
The big plus for Baylor: Cleaning up after their own misses. The Bears rank fifth in the country in offensive rebounding percentage, thanks largely to a front line that includes 6-foot-9 Cory Jefferson, 7-1 Isaiah Austin and 6-8 Rico Gathers. Good thing, too, considering that the Fighting Drews rank 110th in overall field-goal percentage. As a general rule, unfamiliar courts usually mean fewer field-goal makes, which makes caroms and 50-50 balls a key component to hanging around in Bracketville. The unpredictability of neutral sites also places value on converting interior looks, and the Bears are solid on that end, defensively, thanks to their size -- ranking No. 67 in lowest 2-point percentage by their opponent.
Coach Scott Drew, for all the potshots he's taken over the years, is 6-3 all-time in the Big Dance. A lot depends on the seed and the draw (cut, paste, repeat), but the Bears have the potential to be a feisty matchup, especially if 3-point shooting ace Brady Heslip gets to feeling frisky. Of course, they could also flame out by a dozen points in a "First Four" or second-round game.
Or, just as easily, get left out of the field altogether.
:02 ... IOWA STATE (21-5, 9-5 Big 12, Bracket Matrix projected seed: 4)
The point guard is 6-4. The forwards are 6-6, 6-6 and 6-7. Everybody can shoot the three. Everybody can post up. The bigs play inside out. The guards play outside in. Forward Melvin Ejim can play any position on the floor, or shoot from any position on the floor.
Like a triple-option team in football, Fred Hoiberg's Cyclones are a beast to scout -- especially in a short-window, tournament setting. And despite being an unconventional matchup pretty much all across the board, they use their 3-point shooting reputation to their advantage -- either by hitting a bunch, which speaks for itself, or drawing the defense out to open up the lane for friendly looks in the paint for the likes of forward Dustin Hogue.
Lookin' good! CLICK HERE to check out our gallery of cheerleaders from around the Big 12.
Iowa State feasts underneath, too, ranking 27th nationally in overall field-goal percentage and 56th in lowest opponent 2-point field-goal percentage. The Cyclones have a tendency to pack the lane defensively and dare you into a game of H-O-R-S-E from outside -- a game that suits them better than it does you.
Iowa State is saltier than you think in terms of defensive rebounding percentage (73rd nationally) and non-conference strength of schedule (No. 75), having beaten Iowa at home and taken out BYU in Provo. The Cyclones felt gypped out of a Sweet 16 berth last March at the hands of Ohio State; don't be shocked if Iowa State takes that out on somebody else next month and marches into Bracketville's second weekend.
:01 ... KANSAS (21-6, 12-2 Big 12, Bracket Matrix projected seed: 2)
Of the factors above, the only two the Jayhawks don't have firmly -- and we mean firmly -- in their corner are experience (only point guard Naadir Tharpe and power forward Perry Ellis played significant minutes for KU in March last year) and steal percentage (No. 229 nationally), a stat coach Bill Self has harped on a few times already.
But while Kansas isn't as strong defensively at the point guard or 2-guard spot as a year ago, 6-8 freshman Andrew Wiggins has used his quick hands and wingspan to terrorize opposing wing guards who can't see or pass over his length. And center Joel Embiid is, as a freshman, one of the premier shot-blockers (and shot-changers) in all of college basketball. Almost no lower mid-majors have any answer for Kansas' size, so that eliminates a 14, 15 or 16 seed right there. And few peers have a small forward who can do a third of the things Wiggins can or a post who'll be able to cope with JoJo, so that should cross off a few 11 and 10 seeds along the way, too. The Baby Jays tick several of the major boxes, in a good way: No. 1 nationally in overall field-goal percentage; No. 1 in non-conference strength of schedule; No. 21 in offensive rebounding percentage; No 25 in lowest opponent 2-point percentage.
The teams that have beaten the Jayhawks had to out-tough them underneath and/or get Embiid in serious foul trouble, while badgering KU's point guards and shooting guards into a collective funk. That's a hell of a lot easier to write than it is to actually pull off, even in a tourney setting.
But they're also young. Really, really, really young. As KU fans know, with a young Self team, the Big Dance can go one of two ways. The faithful are hoping for a long stay; the numbers are there for a long stay. The on-paper profile says earmark the Jayhawks for the Final Four. But an on-paper profile doesn't account for toughness, heart, or ... well, flukes. It's not a question of talent. It's a question of whether the want-to and hunger will be there, too, game after game, with no Allen Fieldhouse mojo to carry the kids through the occasional slog.
You can follow Sean Keeler on Twitter @seankeeler or email him at seanmkeeler@gmail.com.
---