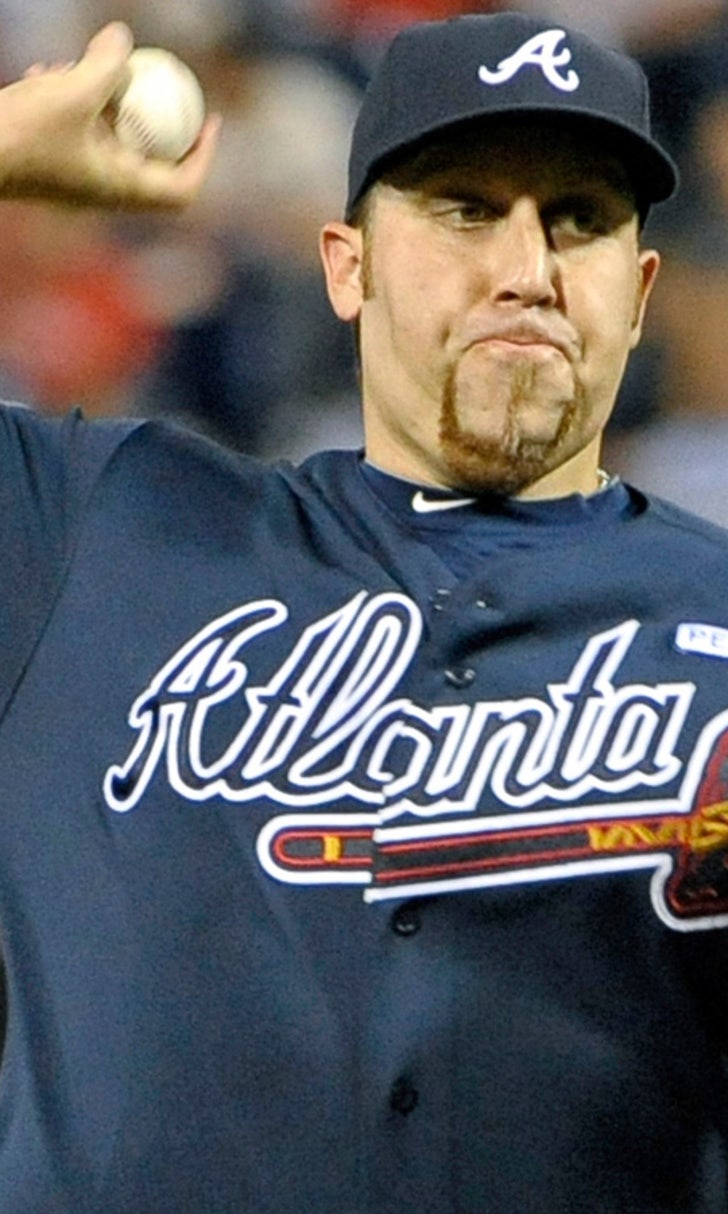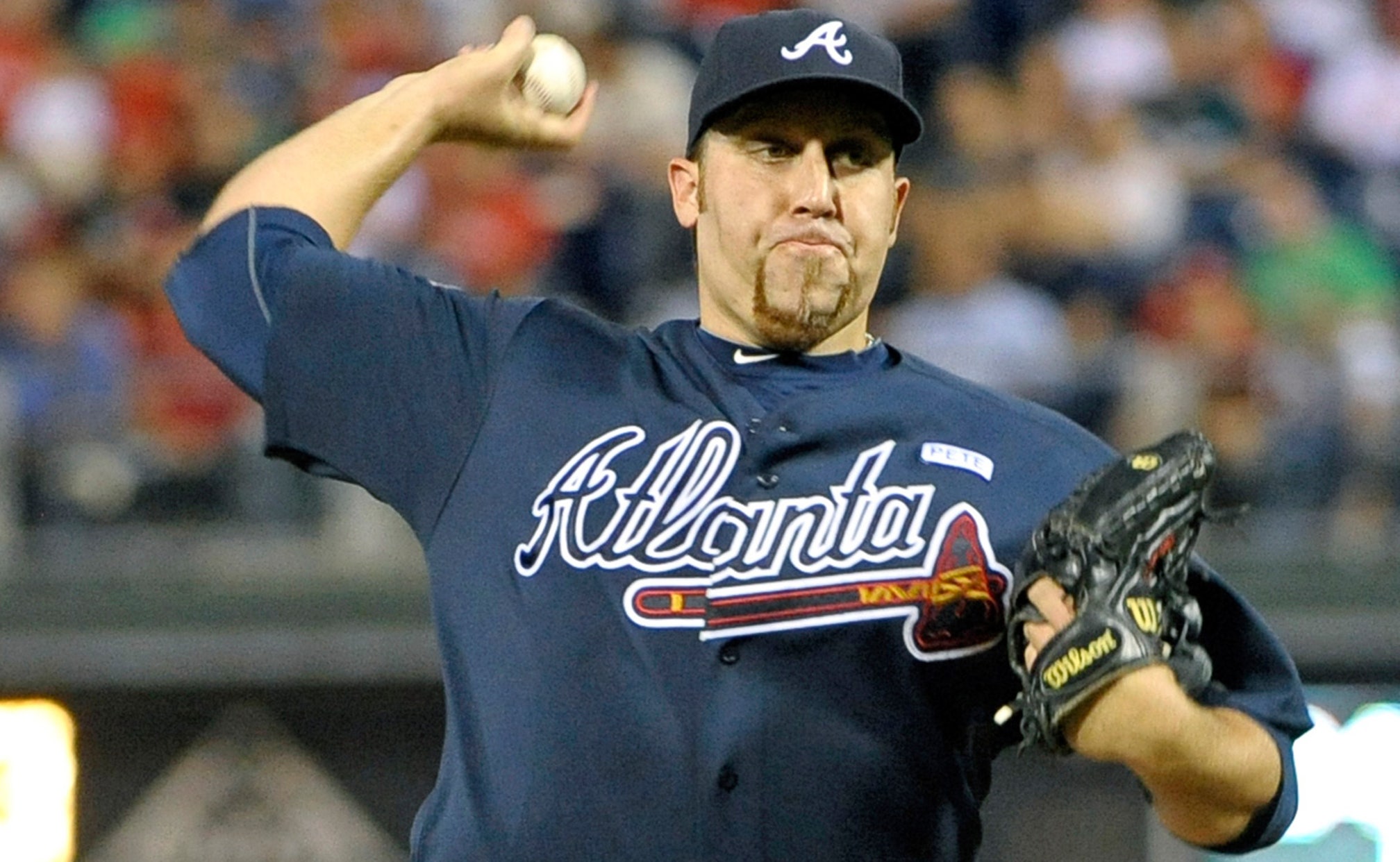 Three Cuts: Uptons, Harang help Braves drop Phillies
BY Cory McCartney • September 27, 2014
The Bros. Upton added to their place in MLB history, and in the process helped guarantee the Braves a winning record against the Phillies this season.
B.J. Upton hit a solo home run in the third inning and Justin followed with one of his own in the seventh. It was the sixth time the Upton has homered in the same game -- the most of any brothers -- and the third occurrence this season as Atlanta won 4-2 Saturday night in Philadelphia.
Here are three thoughts from a win that saw Aaron Harang cap his surprising season in style, Freddie Freeman continue his iron man run, Craig Kimbrel earn his fifth save of September (via a hire-wire act), and more.
The announcement back in March that the Braves were signing a then-35-year-old Aaron Harang -- taking the spot, and number (No. 34), of 37-year old Freddy Garcia -- wasn't met with much fanfare. After all, Harang was eight years removed from when he finished fourth in the National League Cy Young voting and was coming off a year in which he had a 5.40 ERA in 26 starts with the Mariners and Mets.
But the right-hander may have been the best $1 million the franchise spent in years.
Harang (12-12) delivered another strong outing in his season finale, allowing two runs on eight hits over 6 2/3 innings, striking out five with two walks.
The only damage he allowed was against Ryan Howard, who hit a solo home run in the second and added an RBI single in the sixth. But that should be expected, Howard is a .310/.444,/.690 hitter in 39 plate appearances vs. Harang.
With his 25th quality tart, Harang finished tied for fifth in the majors and second in the NL with and had the best ERA (3.57) of his 13-year career. He also posted his most strikeouts (161) since 2006, when he was in the second year of back-to-back 200-K years.
Maybe the most impressive aspect of Harang's year was his performances against the rival Nationals. In four starts, he had a 1.33 ERA in 27 innings, going 2-1.
The question, though, is whether we've seen the last of Harang in an Atlanta uniform?
He'll be 37 one month into the 2015 season, and after his turnaround under the tutelage of Braves pitcher whisper Roger McDowell, is going to draw more than the one-year, $1 million deal he inked for '14.
But with the uncertainty surrounding Brandon Beachy and Kris Medlen in their returns from second Tommy John surgeries, as well as the signability of Ervin Santana -- who the Braves inked for one-year at $14.1 million -- can make Harang an affordable, veteran piece in a rotation that includes Julio Teheran, Alex Wood and Mike Minor.
The case can -- and has -- been made that Harang was the most valuable player on this roster. At a minimum, he was a small investment that provided a return no one could have expected.
Playing all nine innings Saturday, Freddie Freeman has now been on the field for 1,440 on the season.
That figure is 9 1/3 more than anyone else in the majors and has the Braves first baseman within grasp of a franchise record in Sunday's season finale.
Center fielder Andruw Jones holds the Braves' record with 1,447 1/3 innings in 1999, leaving Freeman 7 2/3 innings from passing Jones.
What's been incredible about Freeman -- who joins the Giants' Hunter Pence as the only players to start all their team's games in '14 -- is that just four times has he not played the entire game.
Freeman was pulled for a pinch hitter in the ninth inning on April 30 vs. the Marlins, removed for a pinch runner on June 25 at Houston and on Sept. 15 and Thursday's blowout loss to the Phillies was pulled to give late-game playing time to Joey Terdoslavich.
A start Sunday will make Freeman just the fourth Braves player all-time to appear in all 162 games, joining Jeff Francoeur (2006 and '07), Jones and Dale Murphy, who did it in four straight seasons from 1982-85.
Alex Wood's first full season as a major leaguer ended one start early as the left-hander was scratched from Sunday's scheduled outing with a strained left forearm.
"It's sore up near the flexor, nothing serious," Wood told reporters Saturday. "After my last start (Sept. 23 vs. the Pirates) I just woke up the next day and it was kind of barking a little bit. So I got treatment on it several days. If we were still playing (next week) I probably would just make my next start."
Wood, 23, went 11-11 with a 2.78 ERA in 35 games, making 25 starts. He struck out 170 and walked 45 in 171 2/3 innings.
Moved to the bullpen from May 9-June 8, after Gavin Floyd made his return from Tommy John surgery, Wood was at his best after he was put back in the rotation.
Over his last 17 starts, Wood had a 2.43 ERA with a .219 batting average against and struck out 107 while walking 30.
Wood's record was no where an indication of how strong he was, as he was backed by just 2.8 runs per game. That figured was the lowest of any Brave and was 1.2 runs below the MLB average.
This season proved, beyond a shadow of a doubt, that Wood is a part of the Braves long-term future in the rotation. If that makes him the next young star to earn an extension remains to be seen, but we shouldn't expect to see Wood being yo-yoed from the bullpen to the starting staff again.
Not having Wood, and David Hale not being an option after starting Thursday's loss to the Pirates, puts Sunday's finale exclusively on the bullpen.
It's unclear who we'll see on the mound, but we shouldn't expect it to be Chasen Shreve (1/3 of an inning), David Carpenter (1.0) or Craig Kimbrel -- who got his 46th save -- all of whom pitched Saturday.
---
---