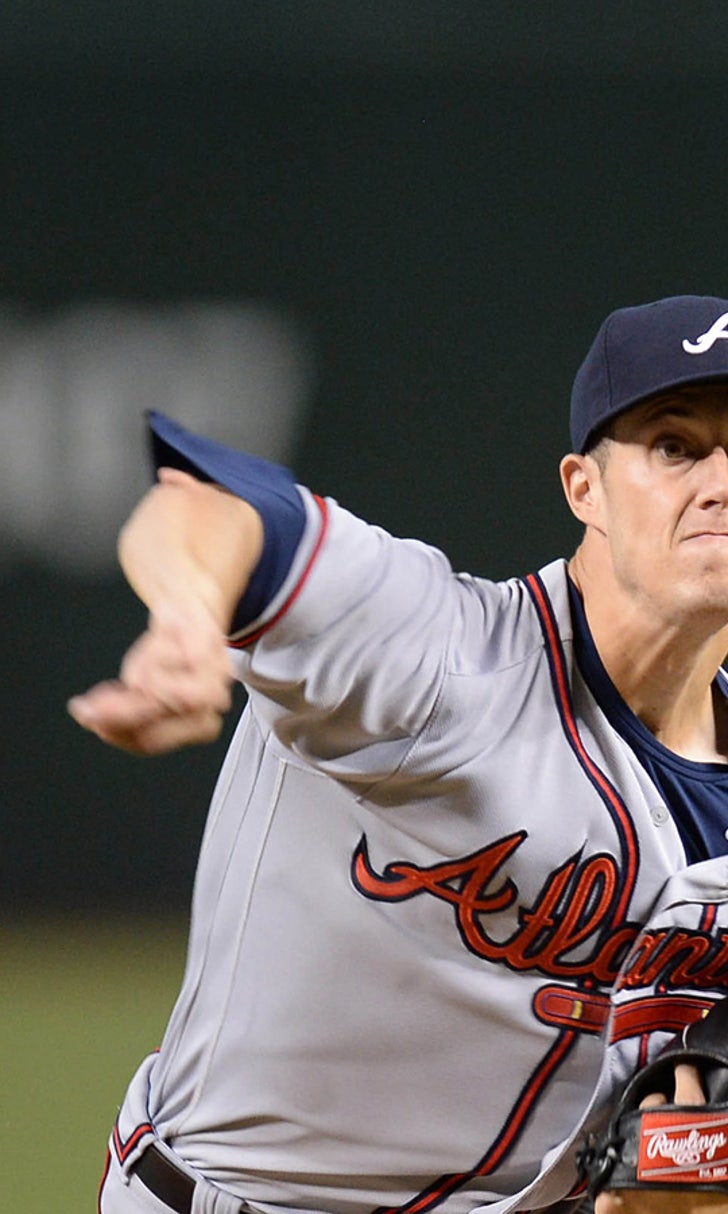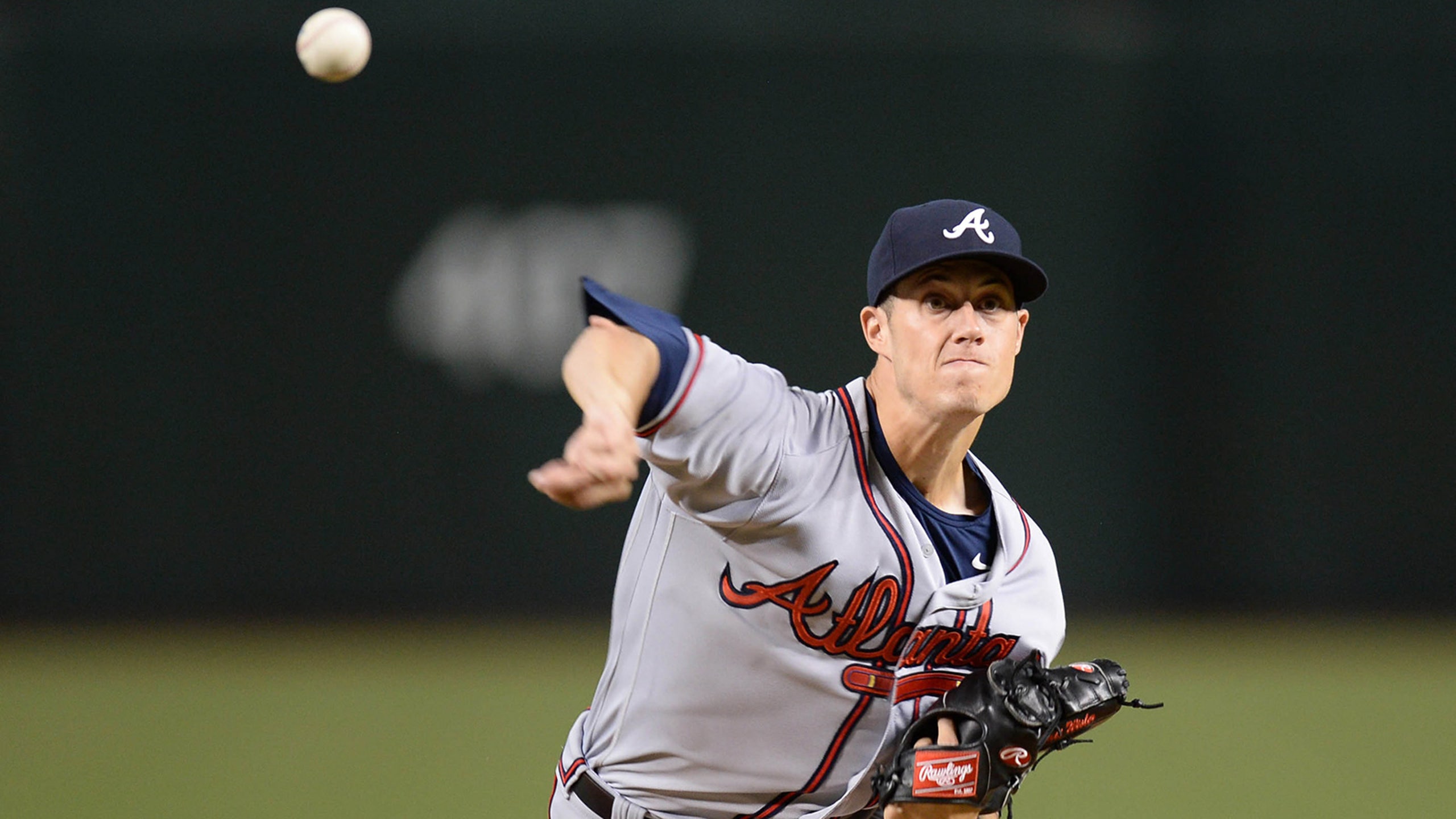 Three Cuts: Return of Wisler, Blair to give Braves glimpse of potential 2017 staff
BY foxsports • August 28, 2016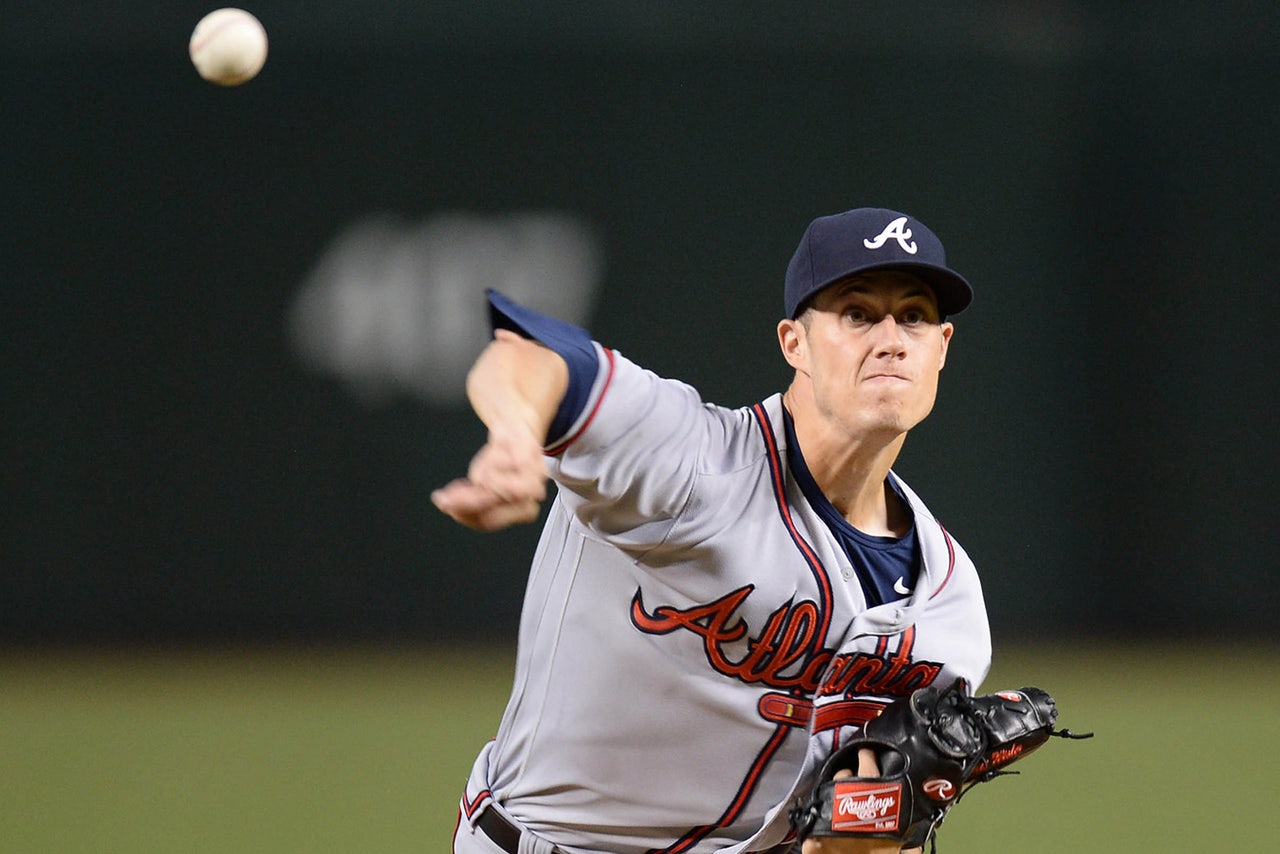 The Atlanta Braves' West Coast swing ended with a 13-4 beatdown at the hands of the Giants. The road trip provided more clarity for the team's 25-man roster, though, as starting pitchers Matt Wisler and Aaron Blair rejoined the team. Here are three observations from the week:
1. Braves make correct call in bringing back Matt Wisler and Aaron Blair for September action
All struggles are not created equal. A journeyman arm with a 5.00 ERA offers far less value than the top prospect flirting with an 8.00 ERA in his first MLB season. Context is important.
The Braves demoted starters Matt Wisler and Aaron Blair earlier this season not for their escalating earned-run averages or some desperate need for better production out of an older option — vying for the 2017 No. 1 overall draft pick allows for patience in this regard — but because both young arms needed time to make adjustments. As Wisler said before his surprising departure to Triple-A Gwinnett, "Up here you've got to try and win ballgames; down there, if I give up four runs because I'm trying to work on something, I don't really care."
Wisler's adjustments seemed to work, to put it mildly. The 23-year-old carried a no-hitter into the seventh inning on Thursday night against the Diamondbacks. Though he only struck out four and walked three, the right-hander relied on an improved defense, notably at shortstop with Dansby Swanson, as he limited line-drive contact throughout. He left the game with his fourth career start of allowing fewer than two earned runs in eight-plus innings of work. The fact that his start preceded a Mike Foltynewicz gem (7 2/3 innings, one earned run, six Ks) underscored the promise the young duo provides for a staff currently anchored by Julio Teheran.
From a wide-angle perspective, Wisler's up-then-down sophomore campaign has raised some red flags. Some peripheral numbers (walk and strikeout rates) have moved in a positive direction while others (home-run rate) have caused his ERA to spike. Still, there's enough evidence behind Wisler's improvement to justify his place in the pecking order for now. On the other hand, Blair's return to the majors fell on the other end of that spectrum.
The Giants, who helped chase Blair back to Triple-A with a three-homer performance in early June, touched him up with three more long balls and five earned runs in his first MLB start since June 24. His manager, Brian Snitker, noted that his fastball command still is not where it needs to be to find success at the major-league level.
"We just gotta stay with him, keep working with him. He's young," Snitker said of Blair. "You saw glimpses of the stuff, but it's gotta be consistent. It's gotta be every pitch."
As for the 2017 rotation, here's a plausible scenario, barring free-agent spending: Teheran, Foltynewicz, Wisler, rookie left-hander Sean Newcomb (3.27 FIP in Double-A) and the best of Blair, Tyrell Jenkins, Rob Whalen, John Gant or a prospect like Lucas Sims or Chris Ellis. The Braves have made a habit of signing a low-cost veteran to round their staff in years past, but if Wisler, in particular, returns to his early-season form and Blair can show better fastball command it could go a long way in solidifying next season's rotation in-house.
2. Where do the Braves fit into baseball's historic youth movement for position players?
Baseball's top players have skewed younger over the past decade and the transition has largely come in two waves.
The first started in 2007, when the likes of Joe Mauer, David Wright, Hanley Ramirez, Dustin Pedroia, Miguel Cabrera and Grady Sizemore started climbing up major-league leaderboards in unison. In terms of wins above replacement (FanGraphs), baseball had not seen such an infusion of youth-driven productivity since an early-70s crop led by Johnny Bench and Mike Schmidt.
Then the 2015 class exploded. In terms of 26-and-under players, last season's group — highlighted by Mike Trout, Bryce Harper, Manny Machado and Kris Bryant — claims the highest collective WAR in baseball history. It was a revolution.
And by almost every measure, the 2016 class, composed largely of the same players, is even better. The top-five position players in baseball right now (Bryant, Trout, Corey Seager, Jose Altuve, Mookie Betts) have yet to reach their 27th birthday. Overall, this year's class owns a higher batting average, on-base percentage and slugging percentage while hitting more home runs in nearly 9,000 fewer plate appearances than the '15 group. There's a statistical case to be made for the 2016 class to be the greatest single-season collection of young position players the sport has ever known.
The Braves have contributed to this movement at times.
Despite their respective slow starts, Ender Inciarte and Freddie Freeman's campaigns range from very, very good to excellent. Mallex Smith was on pace to make a bigger league-wide dent before injury. Dansby Swanson's first 10 career games have hardly allowed for him to make any noise. Still, outside of Freeman, who is quickly piecing together a top-15 offensive season and making a viable case for this year's top first baseman, the Braves are largely banking on being part of the wave's second crest.
To be more specific, a future middle infield of Swanson and Ozzie Albies, who is not guaranteed to receive his first MLB promotion next month, will fall into this 26-and-under demographic for years to come — as will Seager, Betts, Machado, Francisco Lindor, Xander Bogaerts, Carlos Correa and so on. This could simply be the beginning. The Braves already believe they have their version of Rizzo/Goldschmidt in place. The idea is that Swanson and Albies can grow into their renditions of Bogaerts or Lindor or Altuve.
It's a high ceiling, perhaps an impossible one. But given the sport's overflow of phenoms and the placement of the franchise's top two position players on top-100 prospect lists, lofty expectations are part of the process.
3. The race to escape MLB's scoring dungeon is on
For the better part of this season, the Braves offense looked like it was stuck in 2015. Or 2014. It's been a bad run in recent years. Atlanta entered the All-Star break averaging 3.45 runs per game, the lowest-scoring lineup in baseball — a scoring rate best exemplified by Teheran's MLB-worst run support. Sitting 21 runs behind a fellow offensively challenged NL East counterpart, the Phillies, the Braves were well-positioned to capture baseball's last-place spot in runs scored in back-to-back season, particularly considering the franchise's seller status at the deadline.
Another difficult outing at the hands of Madison Bumgarner was not the best example on Sunday evening, but the Braves offense has dramatically improved, averaging 4.24 runs per game since the break ... and now sitting just four runs behind the Phillies for the 29th spot. If that sounds like the smallest of victories, it is. But the fact that Freeman & Co. have, for the most part, become a middle-of-the-pack offense over the past month or so fosters some optimism heading into SunTrust Park.
The Braves likely need to add pieces this offseason — either through free agency or farm system standouts — to claw out of MLB's scoring basement. Regardless, this has to be considered a positive second half for hitting coach Kevin Seitzer's group.
---
---