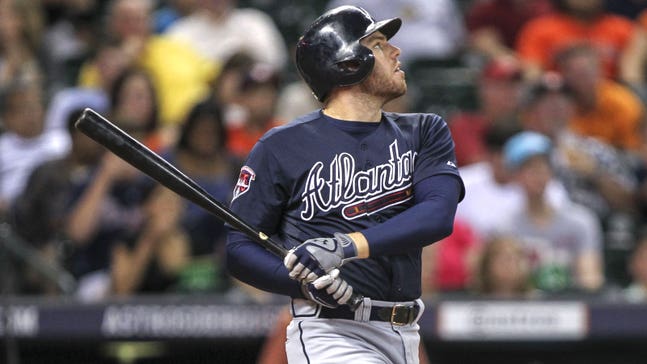 Three Cuts: Braves offense comes up short in road loss to Giants
Published
May. 30, 2015 1:50 a.m. ET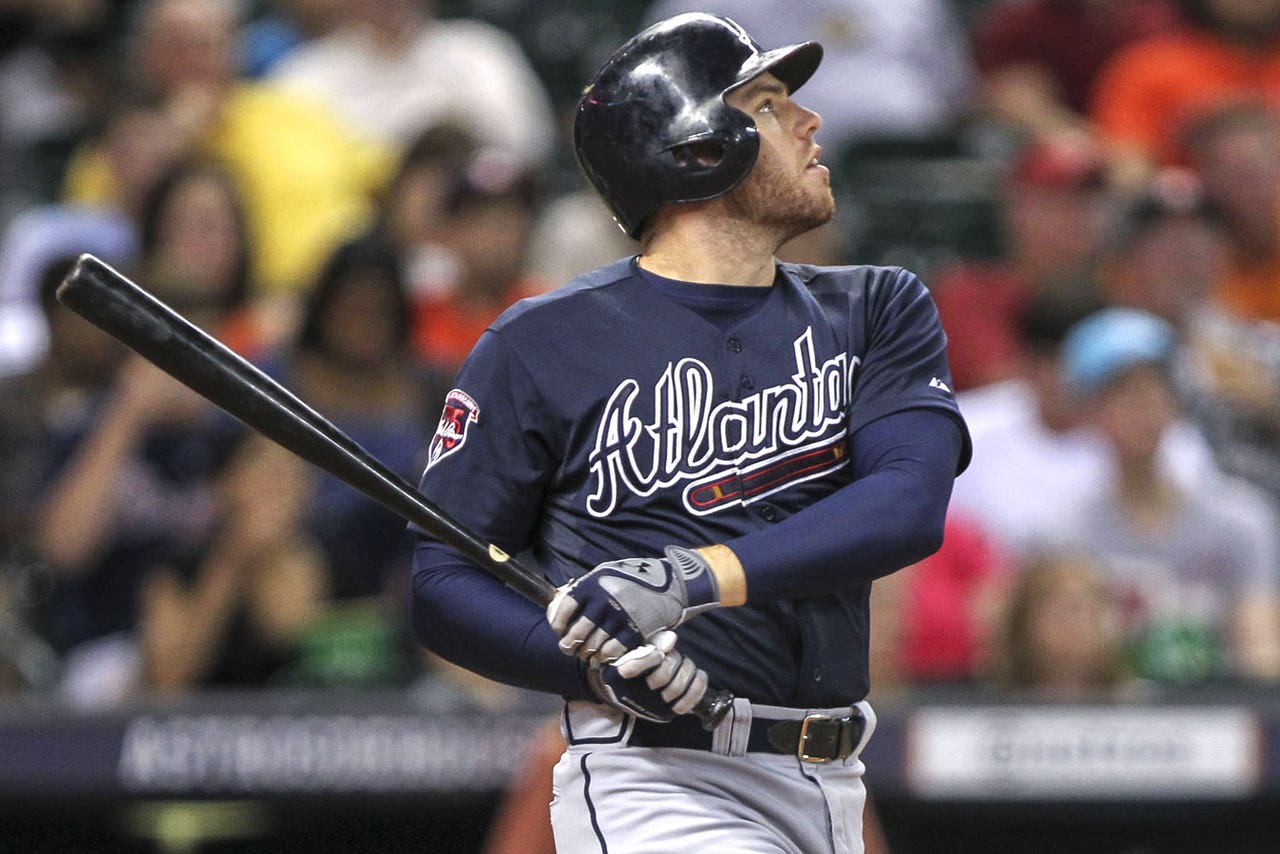 Here are a few detailed takes from the Braves' 4-2 loss to the San Francisco Giants on Friday -- a windswept defeat which dropped Atlanta's West Coast-swing record to 1-4:
Let's see ...
**Three straight outings of merely one walk.
**Allowing two or fewer earned runs in three of four starts.
**And six consecutive outings of seven-plus strikeouts -- highlighted by the eight from Friday night.
Where is this out-of-the-box greatness coming from ... and how do the Braves bottle up such mojo for the next wave of pitching prospects -- Matt Wisler, Max Fried, Lucas Sims, Manny Banuelos and Tyrell Jenkins?
That may be a question for another day. In the meantime, it's fair to wonder if Foltynewicz -- one of the principals from the Evan Gattis trade with Houston during the offseason -- already has the goods to challenge Atlanta's Big Three unit of Shelby Miller, Julio Teheran and Alex Wood?
If Friday's effort has any say in the matter ... the answer would be yes.
The 23-year-old had a shaky beginning against the Giants (30-20, 1st in the NL West), allowing a seemingly harmless infield single to Joe Panik. But two batters later, All-Star catcher Buster Posey launched a ball into the left-field seats, giving San Francisco a 2-0 lead.
After that, however, Foltynewicz (one walk, two runs, five hits allowed over 6 2/3 innings; eight strikeouts) clamped the door shut on the Giants offense, facing no more than four batters from Innings 2-6 ... before being mildly victimized by some funky happenings in the 7th (more on that later) -- although no true damage was reflected on the scoreboard.
Plus, given the unseasonably cool weather of San Francisco in late May, Friday's broadcast had the feel of an October playoff clash. And from the production and aesthetic standpoints, Foltynewicz certainly bore the look of a poised starter during the postseason.
Of equal importance, Foltynewicz -- a top-five Braves prospect during spring training -- has now shaved 1.36 points off his seasonal ERA in the last 10 days.
At that pace, he might be in Miller territory -- 1.48 ERA -- by Father's Day.
The quirky 7th was a subtle reminder that, technically, there is no finite limit on strikeouts per inning.
With the Giants nursing a one-run lead at that time, Brandon Belt led off with a swinging strikeout ... but advanced to first base after a Foltynewicz wild pitch.
Up next, Brandon Crawford struck out. Angel Pagan flied out to left field and Matt Duffy placed a harmless single to left (moving Belt to second).
That's when things got weird again.
Pinch-hitter Gregor Blanco struck out swinging ... but advanced to first after another Folty wild pitch.
And it's not like Foltynewicz was a real-life version of Rick Vaughn (aka "Wild Thing" from the Major League movies) on this night.
The swinging Ks (not unlike the Swinging A's of the 1970s) were the only errant delieveries in Folty's arsenal -- save the Posey blast in the opening frame.
To be fair, Hudson had only faced the Braves -- his team of nine seasons back in the day (2005-13) -- once prior to Friday.
But still, in this Interleague age (1997-present), it was a quirky and unexpected surprise to see Hudson celebrate the first official victory against Atlanta.
On the flip side, it wasn't a shock to see Hudson pitch well, yielding only one run and five hits over seven sterling innings. The Giants starter also fanned four Braves, walking none.
The Braves (23-25, 3rd in NL East) certainly helped Hudson's cause, as well. For the night, they registered 13 groundball outs against the right-hander -- including double plays. And since May 4, Atlanta has now scored three or fewer runs 15 times.
The offensive summary from Friday is a tidy one: Cameron Maybin's infield-single RBI in the 3rd brought Andrelton Simmons home (the Braves' first run). The action slowed considerably until the 9th, when Freddie Freeman belted a prodigious solo homer over the center-field wall.
By the way, Freeman's moon shot might have the subtle appearance of a slump-buster. From May 11-28, spanning 16 games and 70 at-bats, the Braves slugger had zero homers, five RBI, a .213 batting average and just two extra-base hits.
For the season, the Braves relievers currently rank 4th -- in a bad way -- with walks allowed (65).
On this night, Jim Johnson was the sloppy one, giving up two walks and two hits in San Francisco's crucial two-run 8th.
Granted, Johnson's second walk was of the intentional variety, but it also came immediately after Posey's RBI double ... and right before Crawford's RBI single to center field.
---