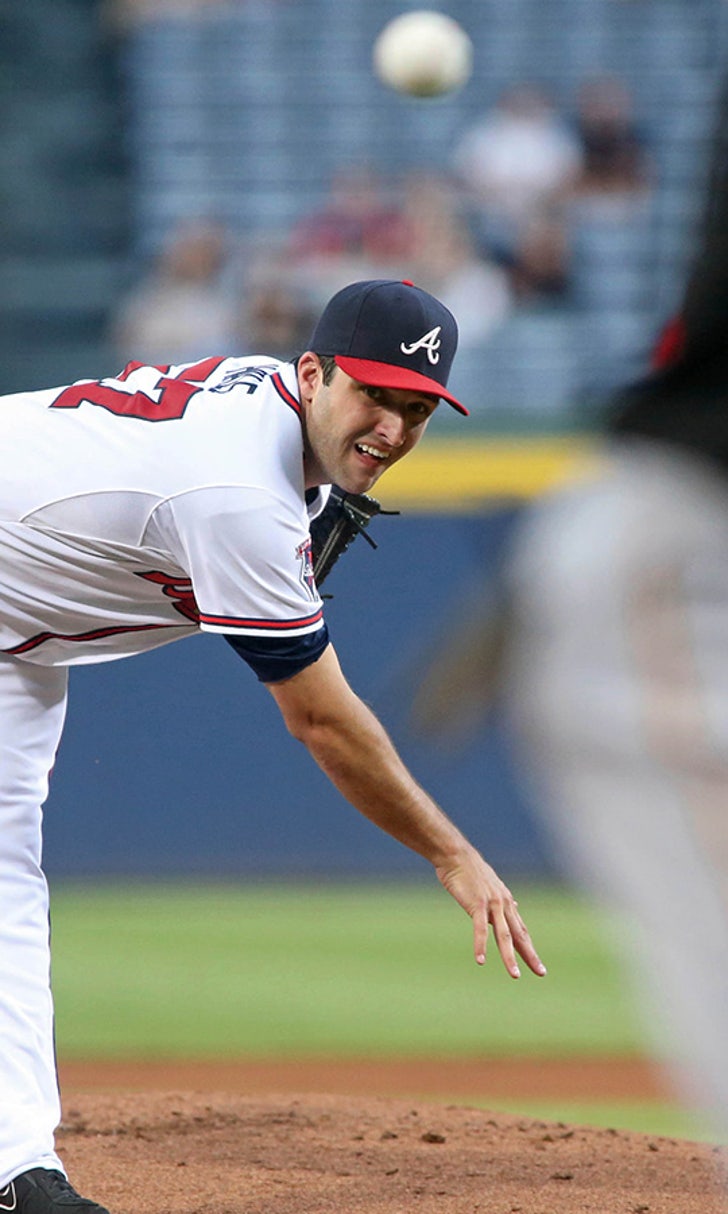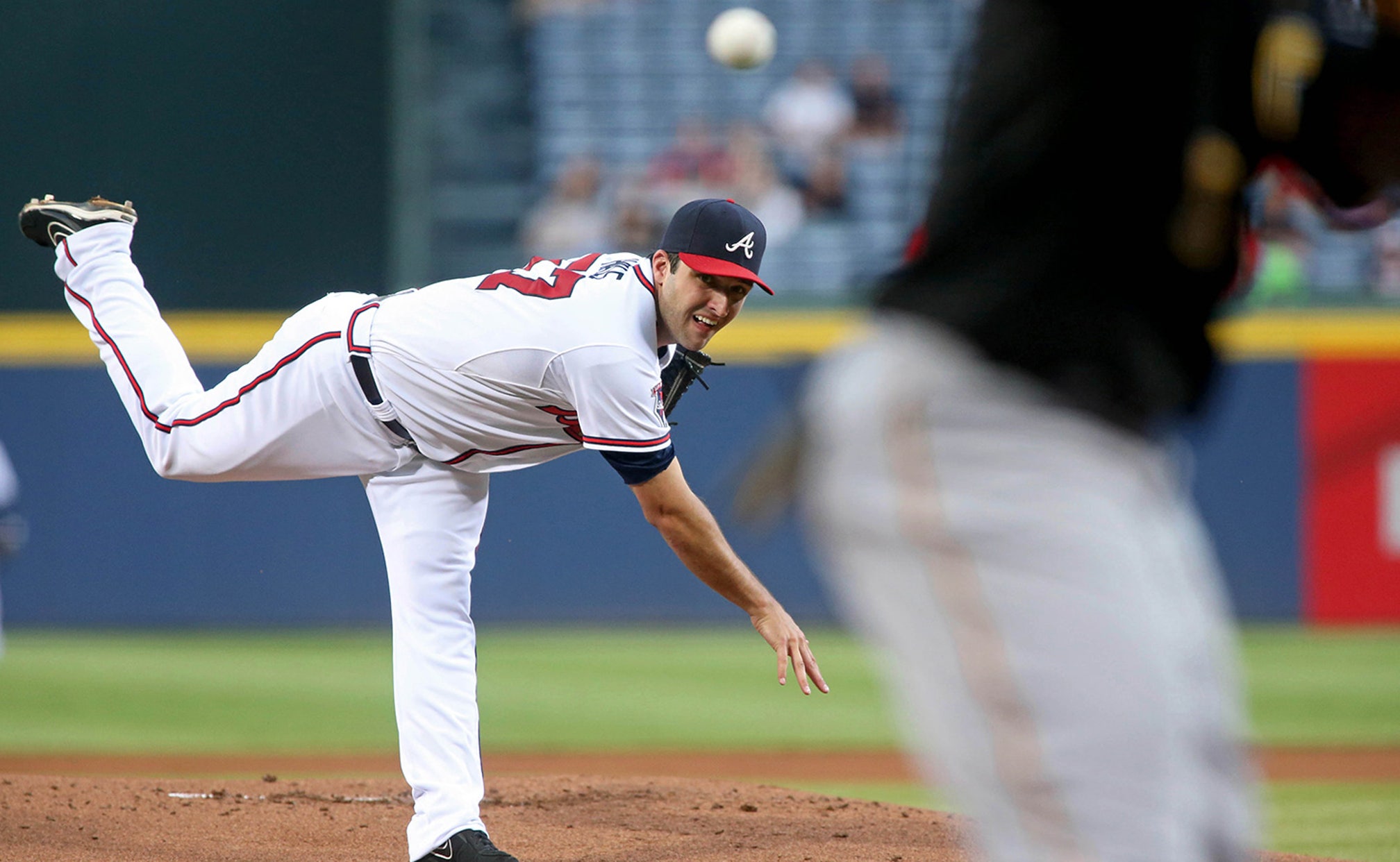 Three Cuts: Braves fall to Pirates in home finale
BY Cory McCartney • September 25, 2014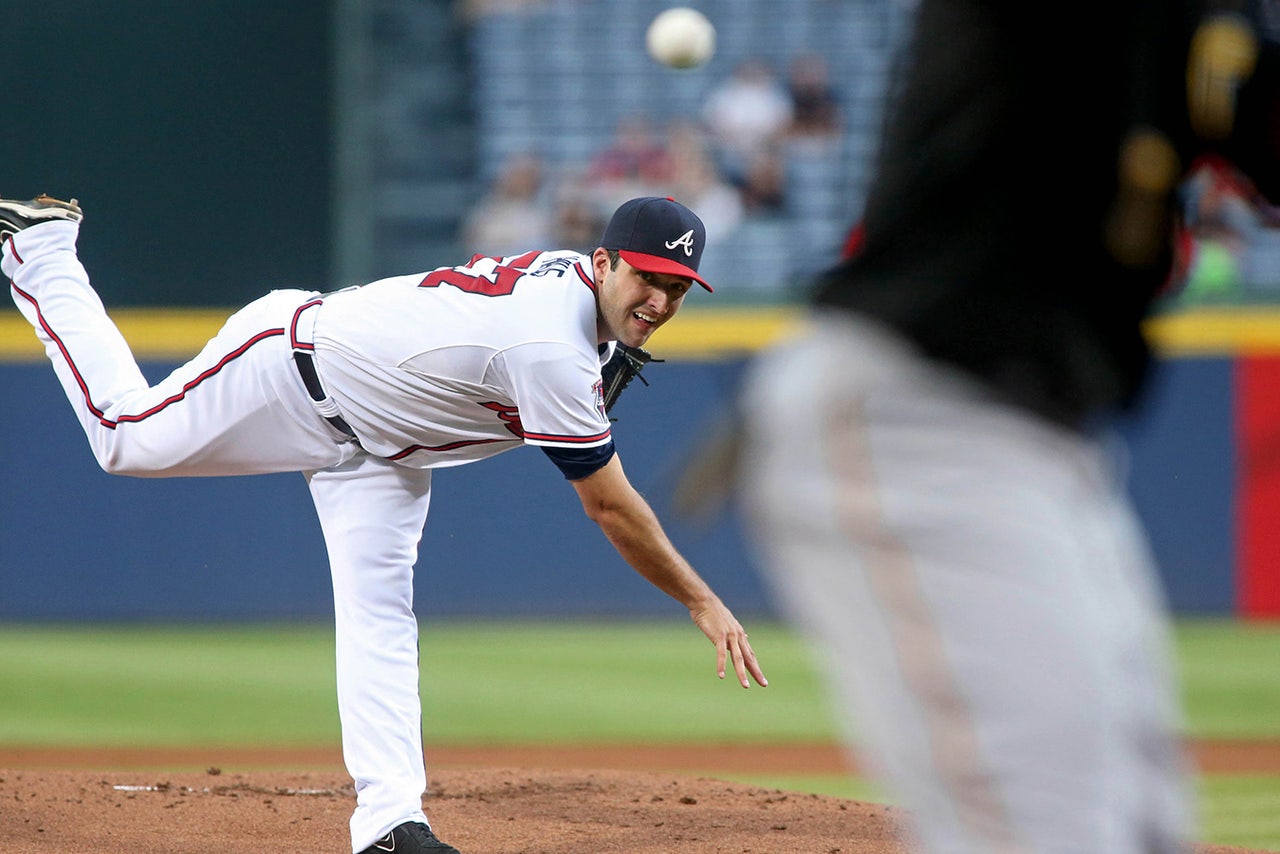 ATLANTA -- The hardest day of the season is three days away, when the Braves play their final game in Philadelphia.
Thursday was difficult for its own reasons, as Atlanta played its final home game, falling to the Pirates 10-1.
Here are three thoughts from Turner Field:
The Braves led the majors in quality starts this year with 109, a figure that, per BaseballReference.com's Play Index, is tied for the third-most in franchise history behind only 1914's 113 and the 120 from 1916.
But, of course, Atlanta backed that by scoring just 3.56 runs per game -- 29th in the majors. Because of that, the Braves won just 66 of those quality starts, which is 31st in team history.
David Hale (4-5) didn't provided a 110th quality start, but he did keep the Pirates to two runs in 4 2/3 innings (more on that later), while the offense continued its troubles plating just one run.
That broke a tie with the 1917 and the '33 Boston Braves for the third-most games with three runs or less in team history. The franchise only had more in 1968 (101) and 1943( 97).
It took four innings before the Braves could break through for their first hit against the Pirates as Phil Gosselin singled off Edinson Volquez on a ground ball to shortstop.
They would get just two more off Volquez (13-7) -- back-to-back base hits via Andrelton Simmons and Ramiro Pena in the fifth -- but wouldn't put a runner past second until the eighth and finally broke through with a run in their last at-bat when Ramiro Pena's sacrifice fly scored Jason Heyward.
The National League East is long gone, and so too, are any wild-card hopes. But with three games to play in Philadelphia, the Braves are still chasing something: second-place in the division.
Following Thursday's loss, Atlanta is tied for that spot with the Mets at 16 1/2 back, while the Marlins sit a half-game behind in third.
New York ends its season with three games in Houston, while Miami head to division champ Washington for a four-game set, including a double-header on Friday.
"There's still a lot to go (for) out there," Gonzalez said. "We have three games and we've got to play it out."
Getting the worst team in the East would seem to play into the Braves' hands, but the Astros have an identical record as Philly over the last 10 games (3-7) and Atlanta is going to have to face the Phils' best pitcher, Cole Hamels, in Sunday's finale.
The Braves haven't finished below second in the division since 2009 and were last fourth in '08, when they were 18 games below .500. This club can't get its way back to even -- something its at least done in each of the past five seasons -- at 77-82 with three to play, but it can avoid joining the '08 team's finish with a strong closing effort in Philadelphia.
Before the game Gonzalez said he didn't send a message to David Hale -- who was starting with Mike Minor shut down with inflammation in his pitching shoulder -- that this presented an opportunity to start making his case for a rotation spot in 2015.
But that may well be the case.
With Aaron Harang and Ervin Santana on one-year deals and the futures of Brandon Beachy and Kris Medlen following their second Tommy John surgeries, the only certainties with this staff for next April are Julio Teheran, Alex Wood and Minor.
That presents an opportunity for Hale, who was making his fifth start -- and just the second since June 28 -- after being moved to the bullpen, where he's posted a 3.81 ERA in 54 1/3 innings.
"We knew what we were up against with David having not started in a while," Gonzalez said.
Hale was solid, and while he gave up a first-inning home run to Travis Snider and a pair of doubles to Ike Davis among his five hits allowed, he minimized the damage. Pittsburgh stranded four runners and missed on both of their at-bats with runners in scoring position.
In all, Hale gave up five hits over 92 pitches -- more than 20 over Gonzalez's pregame estimate -- over 4 2/3 innings with four walks and four strikeouts.
"He gave us a nice outing," Gonzalez said.
---