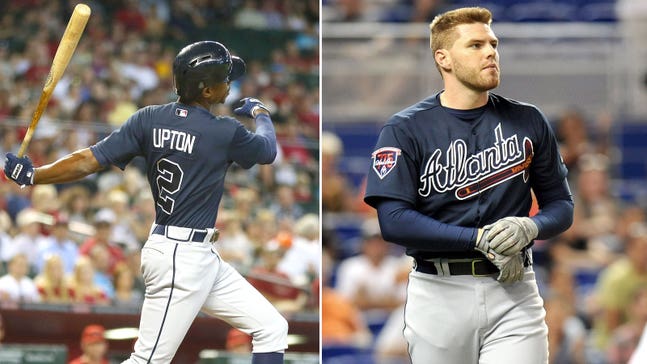 Three Cuts: Anemic Braves crumble late in loss to Giants
Published
May. 13, 2014 2:37 a.m. EDT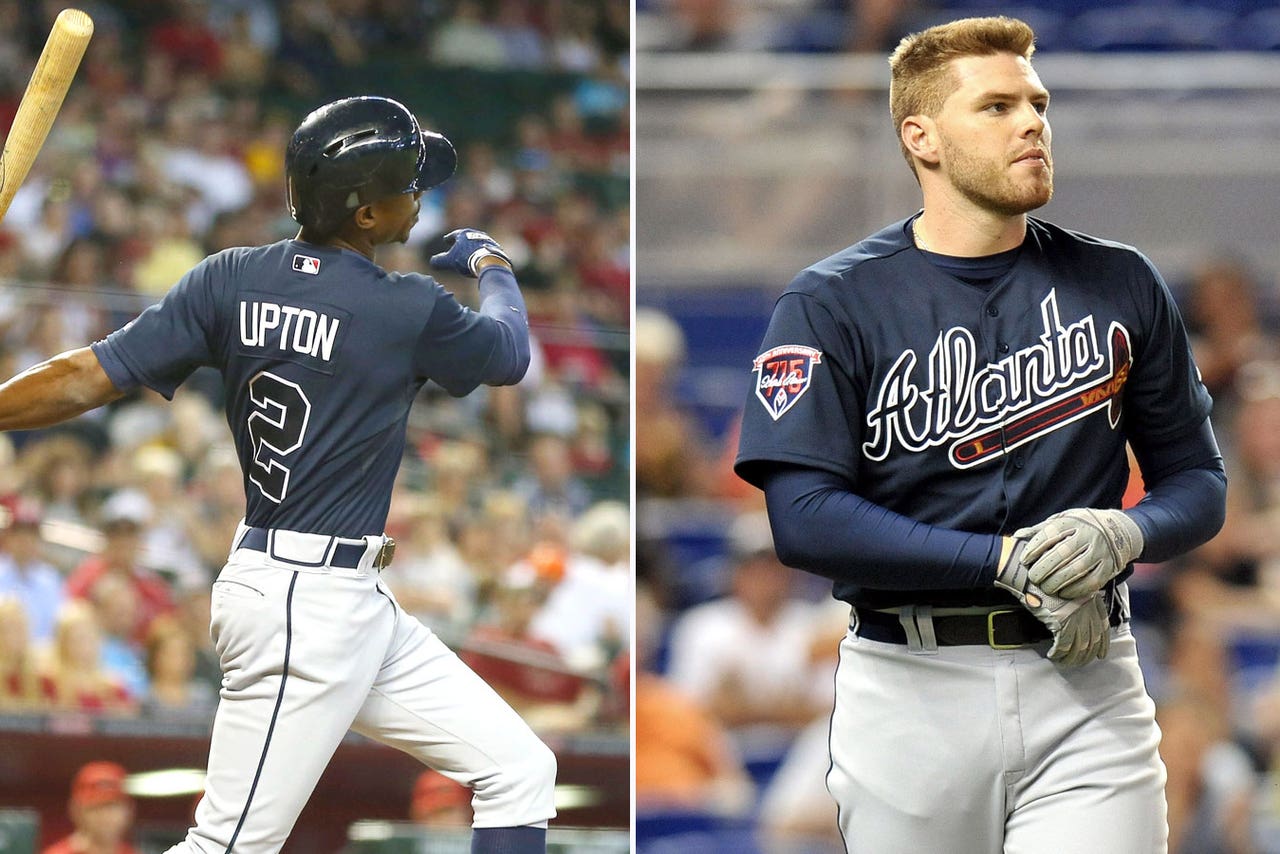 Here are three things we gleaned from the Braves' 4-2 road loss to the Giants -- Atlanta's first game of a tough road swing (San Francisco, St. Louis) and the first of 20 straight contests against formidable teams (Giants, Cardinals, Brewers, Rockies, Red Sox, Marlins):
Before the earth crumbled around him in the 7th, Floyd (three earned runs allowed, eight strikeouts over 6.1 innings vs. San Fran) was an absolute maestro on the mound, needing only 55 pitches to sail through the first five innings and facing no more than four batters in the first six frames.
In fact, his only blemish of that brilliant span occurred when Tyler Colvin -- whose newfound playing time came in the form of Brandon Belt breaking his thumb and Mike Morse taking his spot at first base -- crushed a homer in the second inning.
Five innings later, with the scored tied at 1, Floyd allowed a leadoff single (Hector Sanchez); after that, Freddie Freeman's costly error -- on a possible double play -- now had two Giants roaming the bases (with zero outs).
The Floyd-Colvin saga then added a new twist in the 7th, with the outfielder lacing a double down the right-field line (just out of Freeman's reach), scoring Sanchez and Brandon Crawford. One batter later, Brandon Hicks' single ended up bringing Colvin home.
Looking at the bigger picture ... Floyd (1.38 ERA in his first 13 innings) has seemingly done enough to keep his spot in the Atlanta rotation. His walk rate is way down from previous years, he's keeping the bullpen arms fresh; and oh yeah, he has a $4 million contract on the books for 2014 -- a luxury that neither Alex Wood nor David Hale (now part of the Braves' bullpen) have right now.
Check ... and mate.
The above statement sounds a little weird, considering B.J. was the only Atlanta player to collect a hit (two, actually) or score a run in the first eight innings.
But who knows how things might have played out if Instant Replay hadn't wiped out an Upton steal of third base in the 7th, with one out and Andrelton Simmons at the plate.
When viewing the replays, it didn't seem like any angle had clear evidence of catcher Hector Sanchez's throw nailing Upton. And yet, the umpires were instructed to reverse the original call, leaving the Braves with two out and the bases empty.
In the bottom half of the inning, the Giants (25-14, 1st place in NL West) exploded for three runs off Floyd, running away from a game that was a nail-biter just a few minutes prior.
OK, so the unseen, but highly audible Atlanta fan didn't have a ton to cheer about against Lincecum and the Giants.
But whenever Floyd retired a batter with precision, or when B.J. Upton cruised into second base with an easy double, or when Freeman finished off his victory lap after the solo homer in the 9th, the Braves woman could be heard happily whooping and hollering for her team ... as if she was sitting in everyone's living room -- instead of 2,500 miles away in northern California.
---